This is my guide for installing Miata seats in a c3 corvette. First of let me say that the easiest way to do this is to just drill new holes for the new seats and that will only take 5 minutes to install. I however went a different route. After seeing that with many other seat mods a bracket was made to convert the tracks from the old seats to the new ones, but because I am not an accomplished wielder, I made everything without a wielding. I set off on what I thought would be a super simple mod. I went to the local hardware store and bought 3 /16" x 3 – ft flat piece of steel. This will be the adapter between the seat and old bracket. Using clay and some wooden boards a made a prototype of the plates
The wooden plates look like this.
16" by 3" plate
The measurements are shown in the pictures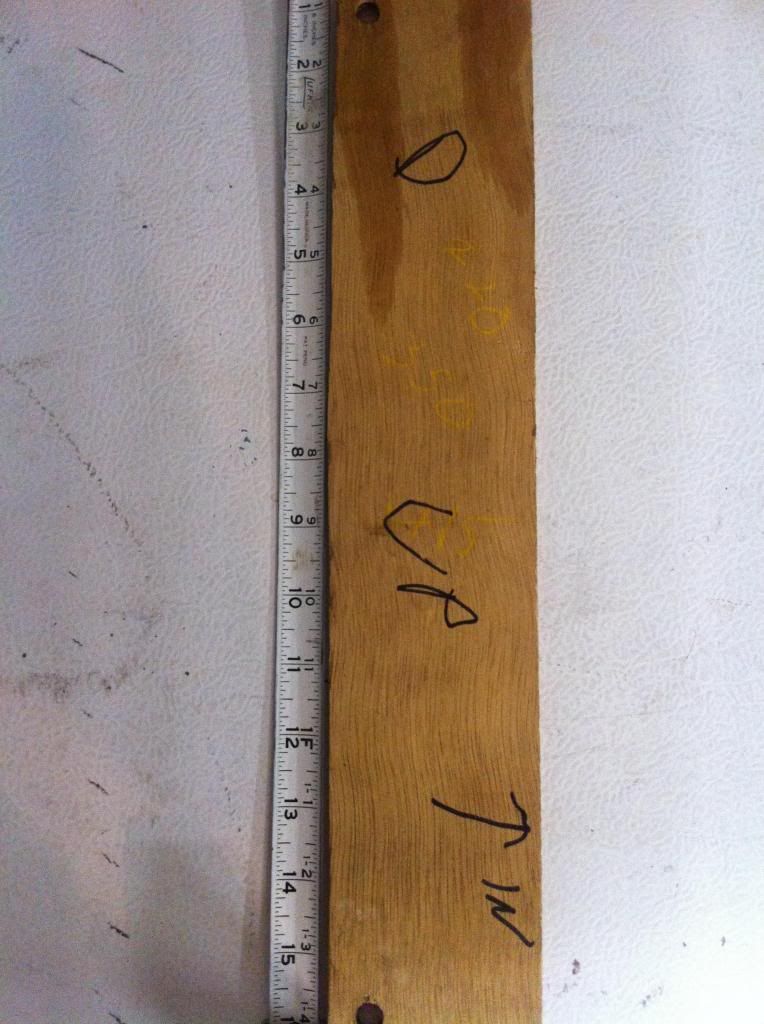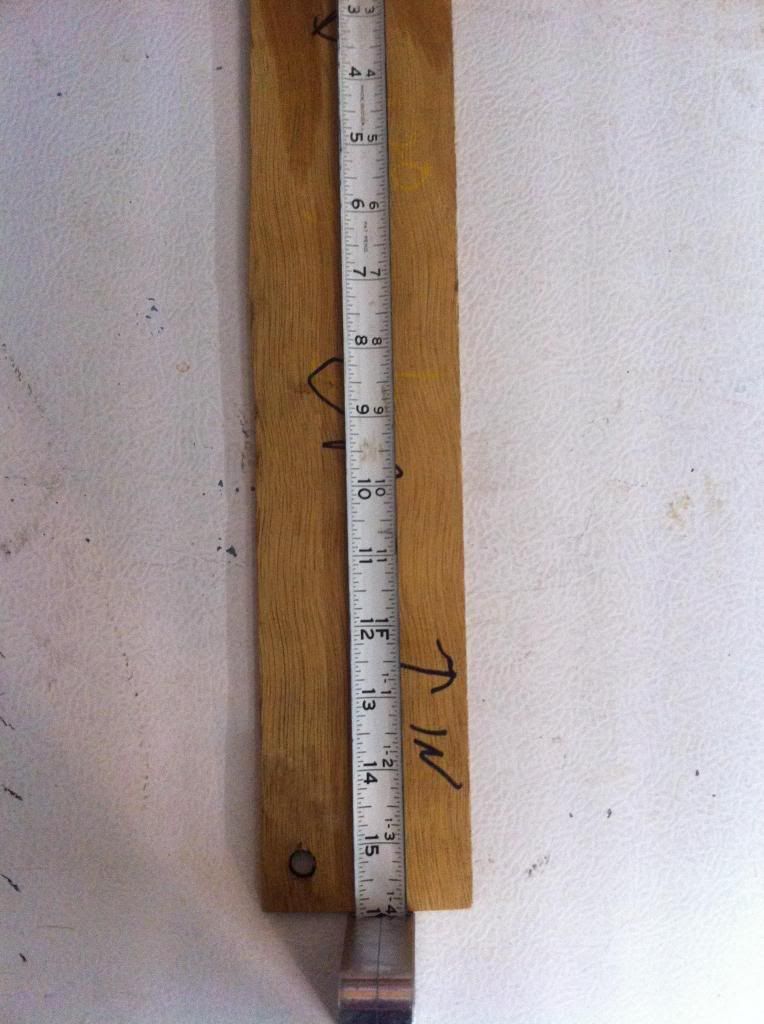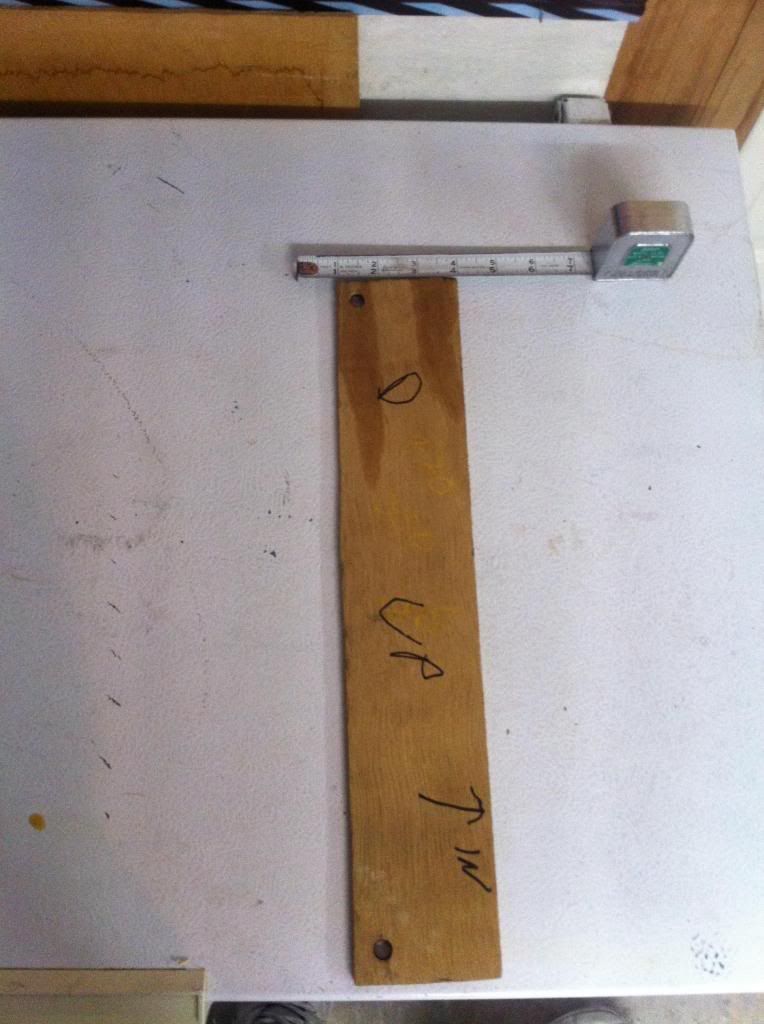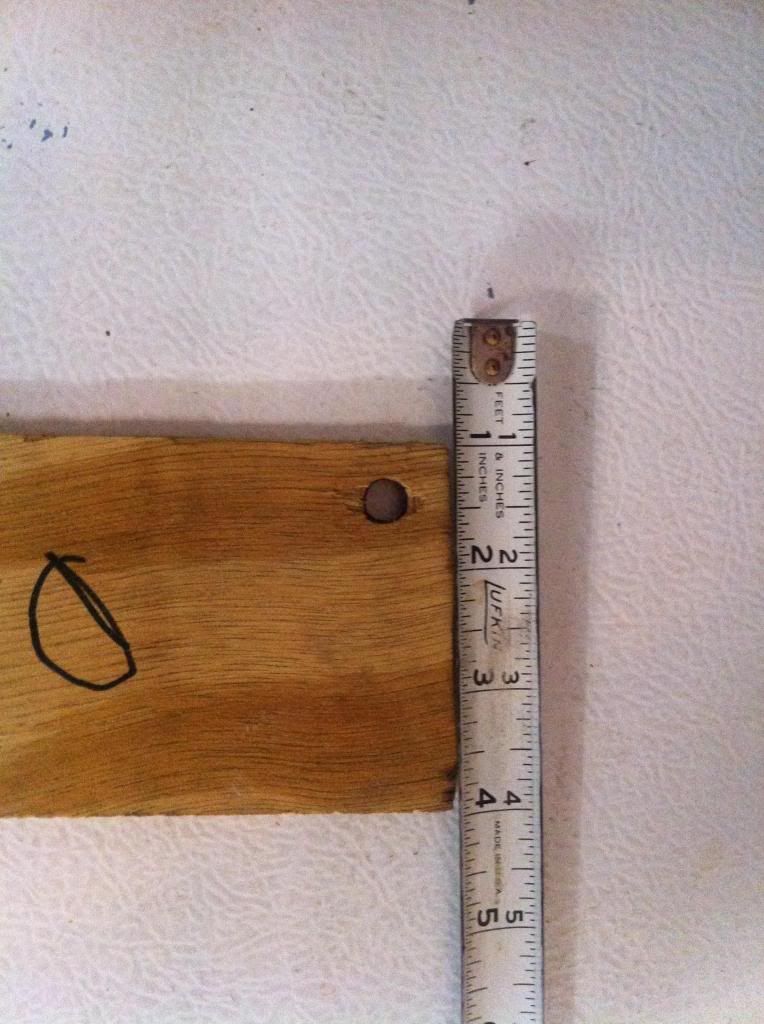 Note these measurements will get the seat in but may require some minor adjustments to make the fit perfect. Also note that these are for the stock bolt pattern on a 1975 corvette and the bottom of a late 1990's Miata (remove the seat tracks on the Miata seats). Now this was kind of the easy part, you will need the original bolts used on the old seats and 8 new bolts. 4 allen head bolts (the black ones) and 4 carriage Bolts. The carriage bolts are used between the adapter plate and the old seat tracks (the outside holes). These bolts are important because there is very little space and you are unable to get a wrench on bolt head. To tighten it square holes were made and the nuts can be tightened up without the bolt rotating. I used the carriage bolts I had lying around the garage, so after test fitting I had to shorten them so the seats can slide forward and backwards. The allen head screw are used to attach the old tracks to the plate.
This is the basic procedure; I can get more measurements in the future. It would be a couple weeks as I am on winter break and the car is at the college I'm attending. I will update this with more information later but I thought I would share my success.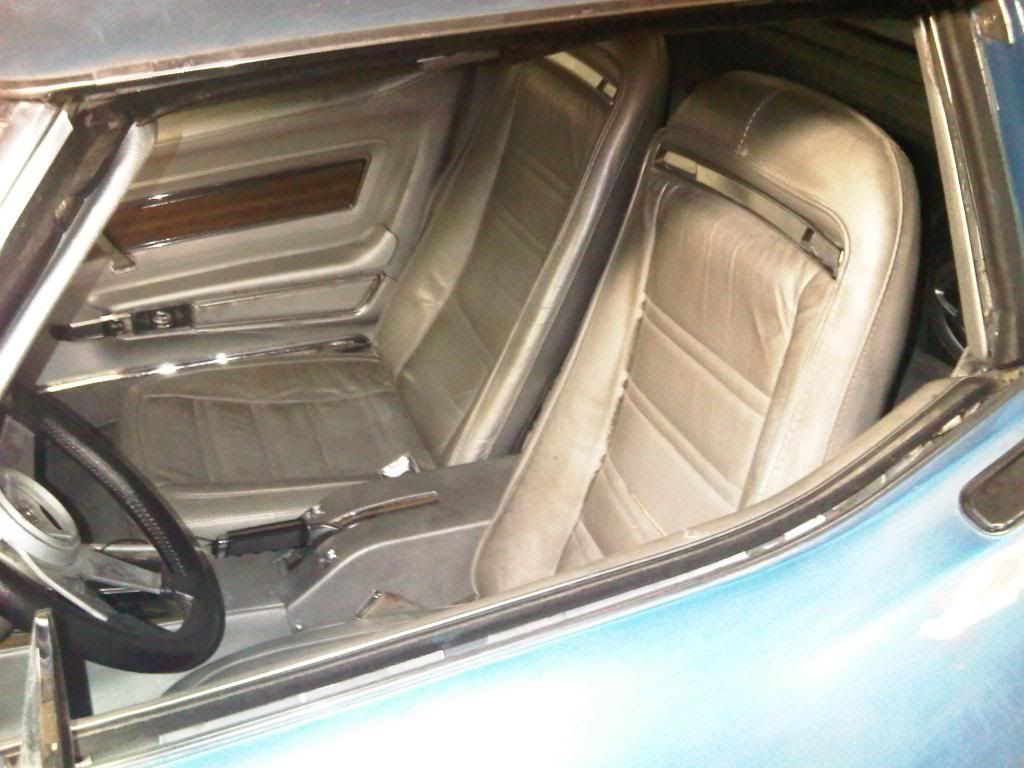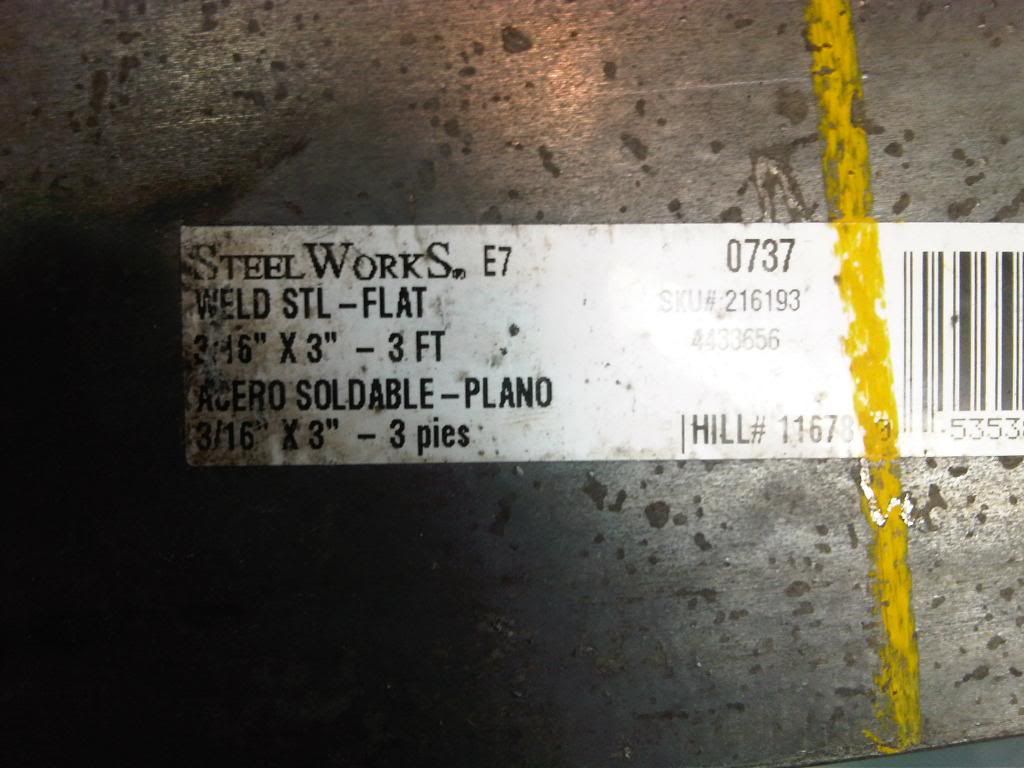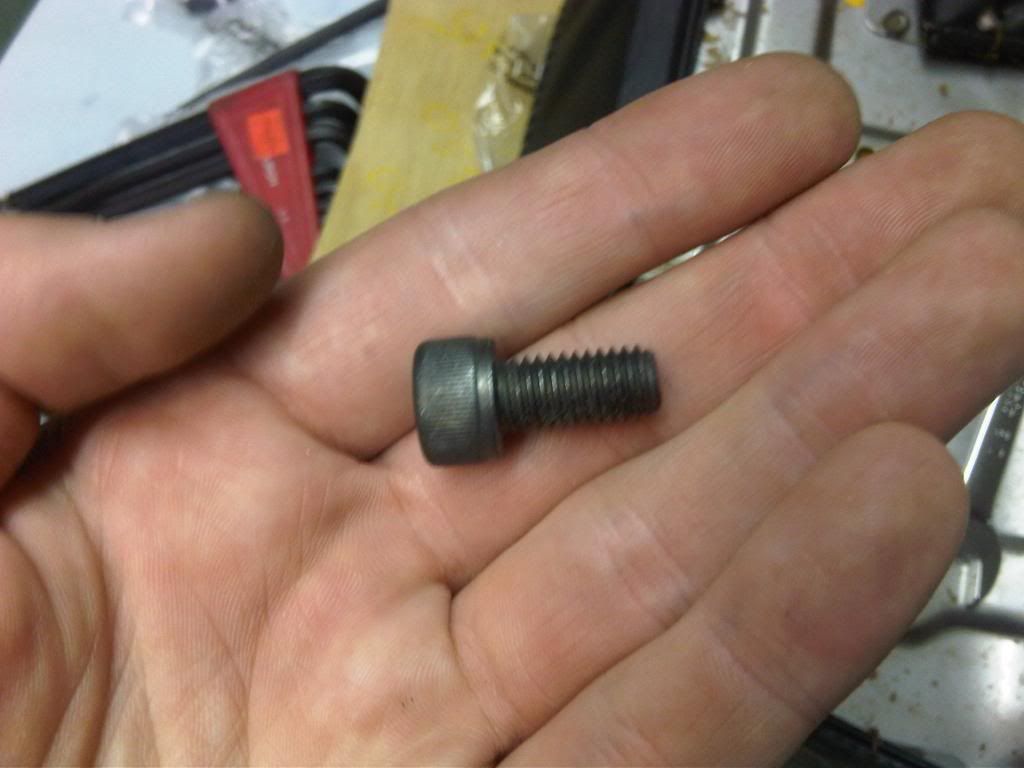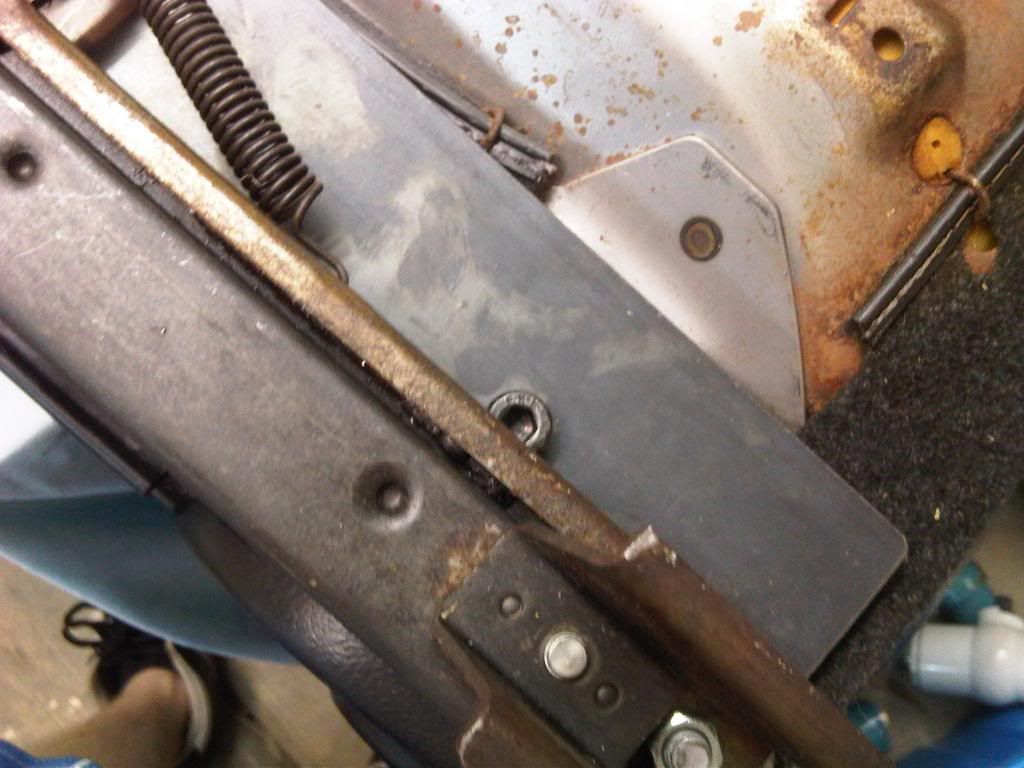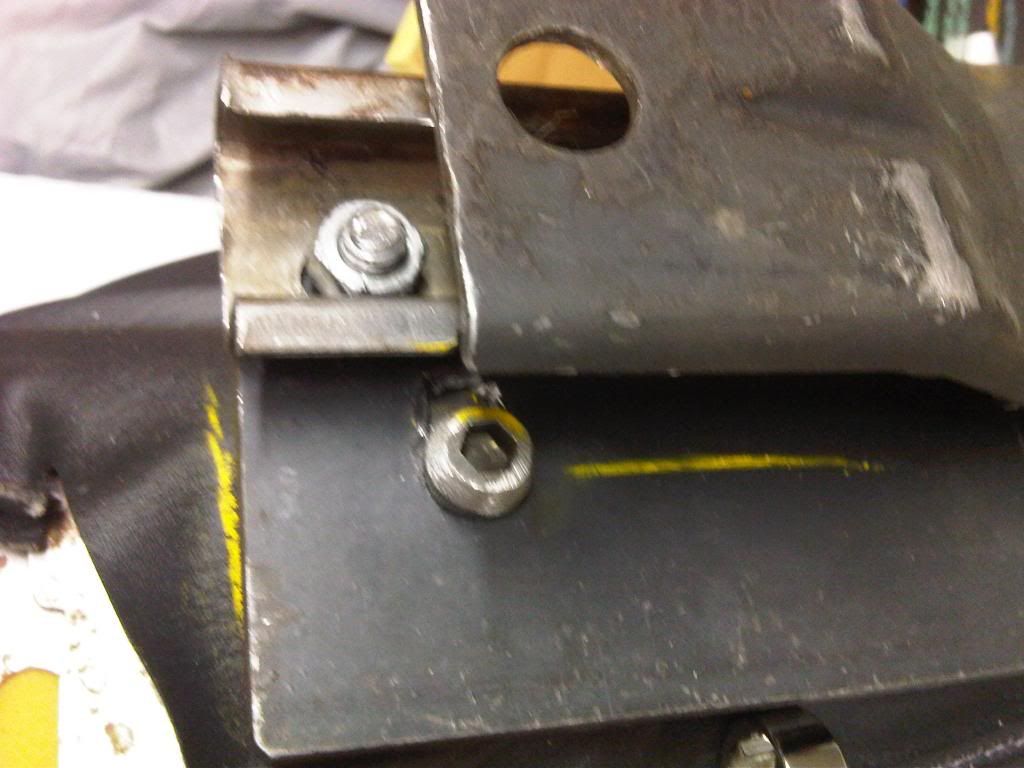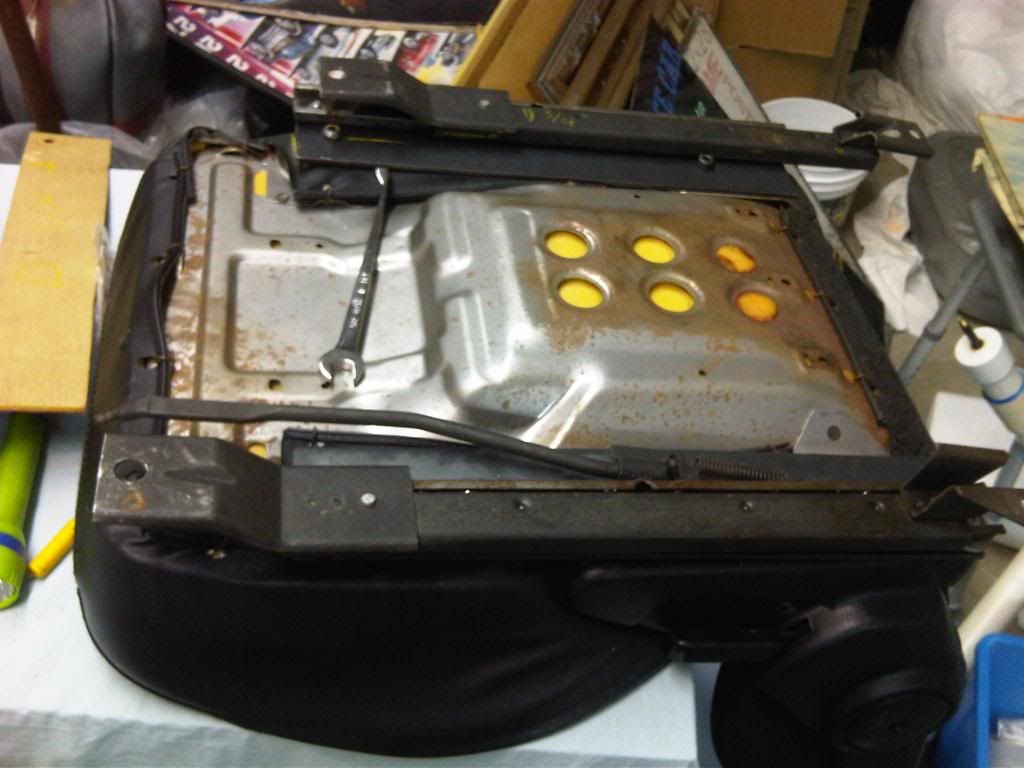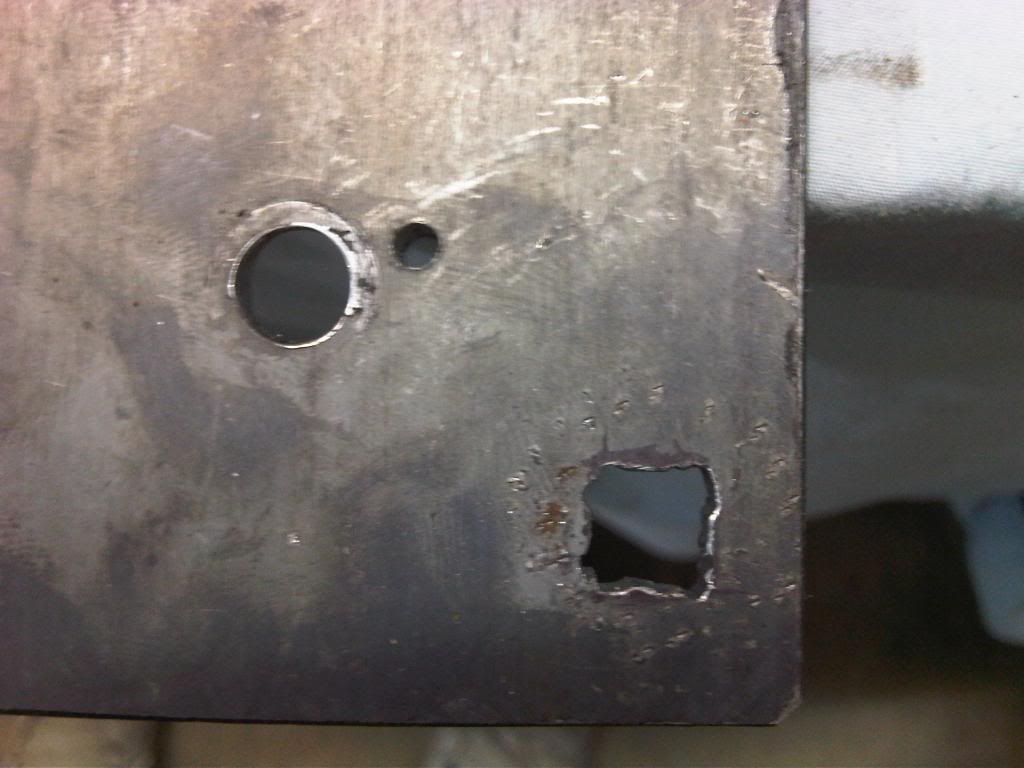 One problem was that while I was doing this is replaced all the carpeting and added some thick insulation to the interior. When this was done a slight problem occurred with the driver's seat getting "stuck" on the carpeting. It wasn't actually stuck, just difficult to slide when it is rubbing against the carpeting. In the pictures u can see that the seats are really sunk in and the bottom can get stuck. The fix was to add a thick washer in-between the seat and adapter plate.