For the last few years my car has had this roller 405 with a pair of Mikuni side draft carbs.
The carbs were great but hard to get dialed in right because we over estimated how much to build them up to feed my engine. It was assumed that we were on target, but after more research and difficulty tuning I found that I was actually nearer to 880 CFM and that explained much of my trouble.
I had been wanting to find someone to convert these carbs to TBs, but that just wasn't feasible and I found someone who MAKES custom TBs. What I ended up with were a pair of DCOE style TBs, made and mounted to look and feel just like my side draft carbs. They house these polished 60# injectors and my TPS will be remote mounted at the pedal.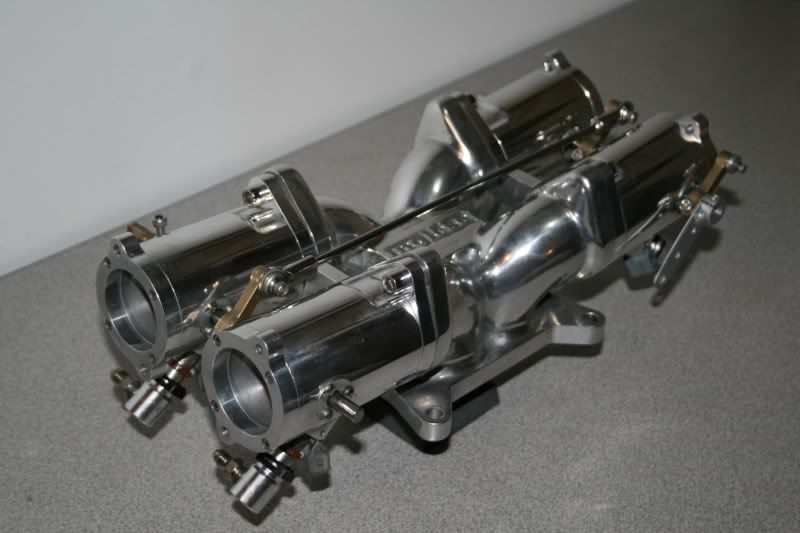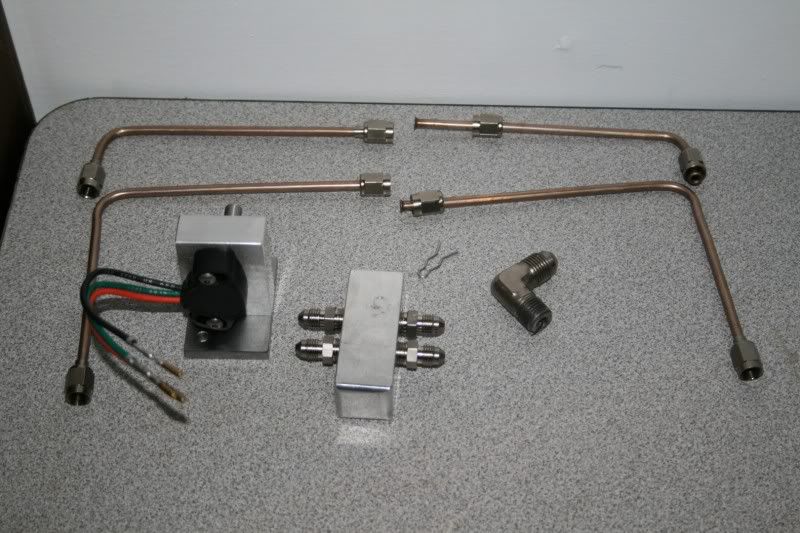 I am in the ordering stages of the Edelbrock Essex fuel pump, filter, and regulator...and I am leaning towards Megasquirt as the control system. It offers me self learning capability, I can retain my current vacuum advance distributor, and I won't need to worry with things like a cam sensor or crank trigger.
I'll know and post more about the rest of the project as I get things ordered.
I have to mount an O2 sensor in the collector, and I need to plan for the system box, harness, fuel system, and sensors for the system.
I'll be so excited the first time it fires under it's new EFI control.