Quote:
Originally Posted by
Longtimer
XQZT, it's very hard to get this design cue point across verbally. The only way I can describe it, is as an arc that has a drop off to the outside all the way around - A pillar to the front fascia to A pillar. Yes the cruise has a more radical, peaked arc and the camaro's is very gentle. To me these are all the same cue with different applications.
With the C7, they took the drop to a second peak on the top of the fenders and brought that one through the headlights. I don't see why the "inside" line was needed (the one I outlined in red). Just makes it busier. Eye of the beholder I guess if you don't see it.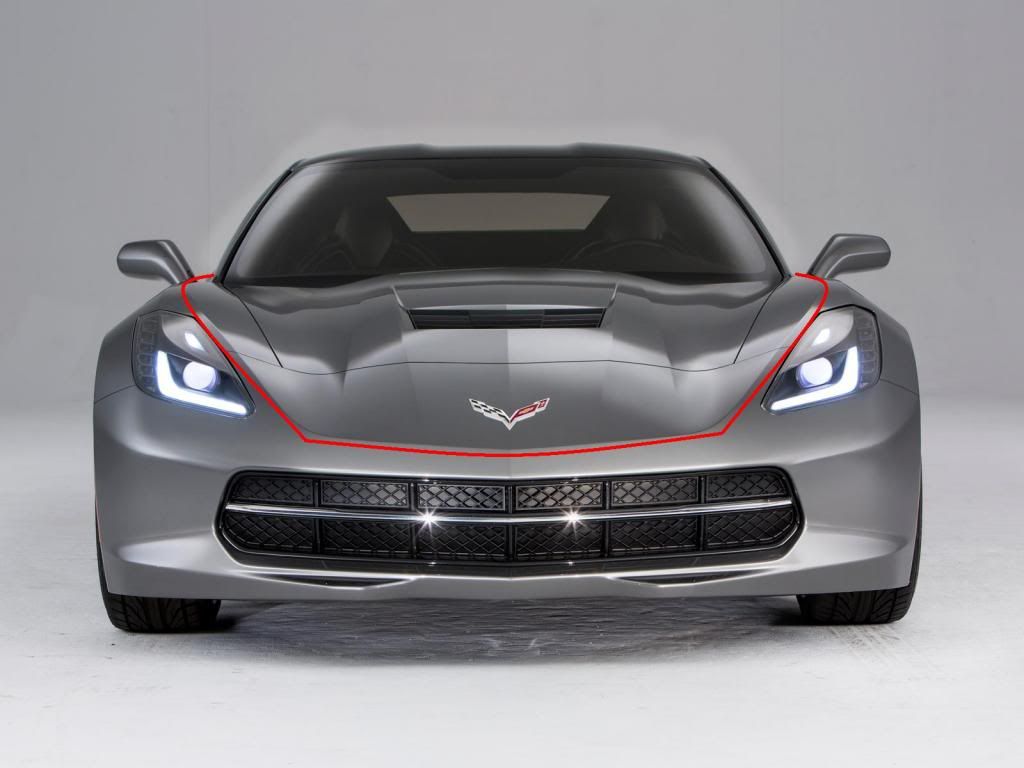 You could get this across easier if instead of drawing lines you shaded the entire sloped off area your talking about. I'd do it, but I know nothing about photoshop.
It took me a few re-reads and looks at the pics to finally understand what you were talking about.
If you shade the entire downward angle on all the pics it would be very obvious.