We were really happy to see the condition of it out of the box, it was rather filthy like it had been in a machine shop or such, sitting and collecting dust and grime in the air.
I mounted it to a board and used my orbital and some cleaner and wax.....then some leather conditioner for the wrap.
It looks like brand new to us, kinda hard to get a good example photo of chrome.
The start as it came from the box...i cleaned it with soap and water.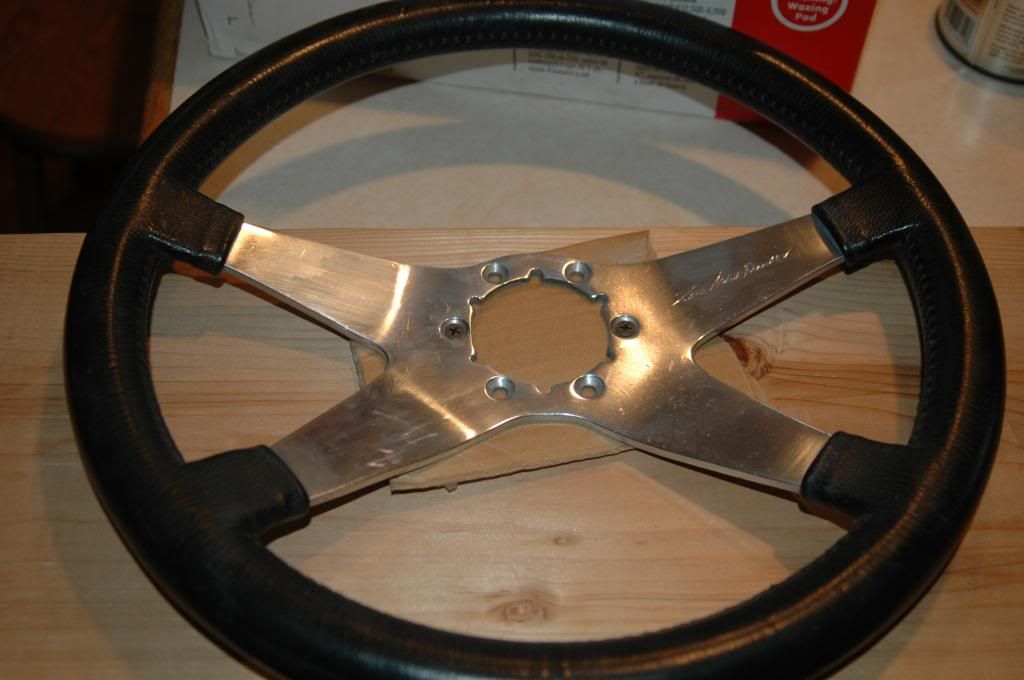 A little into it, it was looking great as it came cleaner....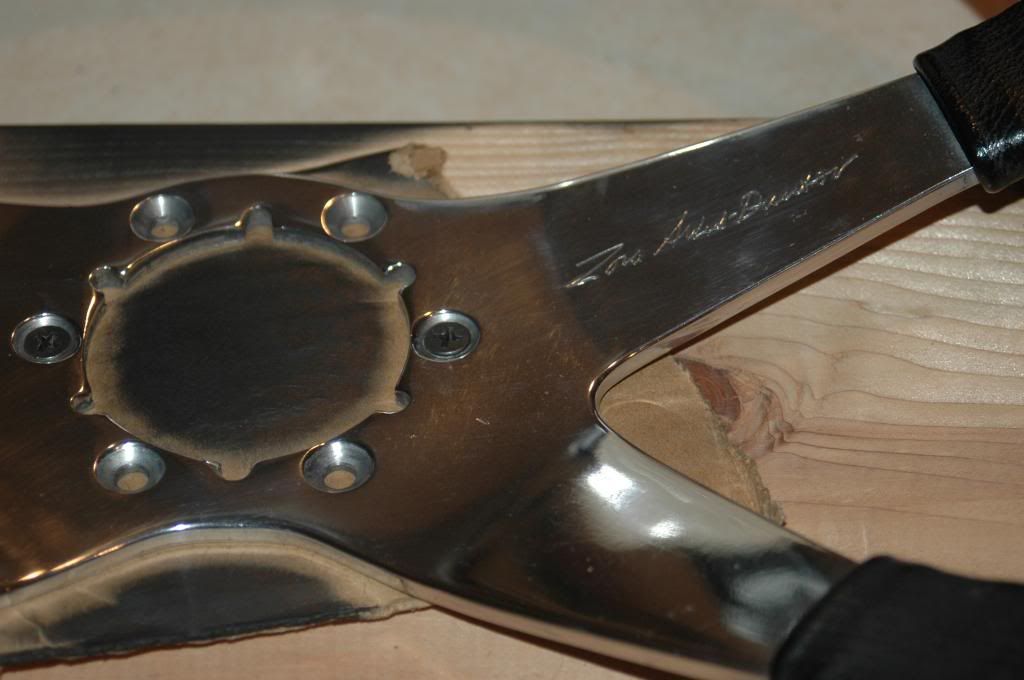 Done, it is smooth as glass except for one small flaw that I believe will be covered by the center cap.