The FAST kit is here and ready for installation. This Corvette is about to become awesome..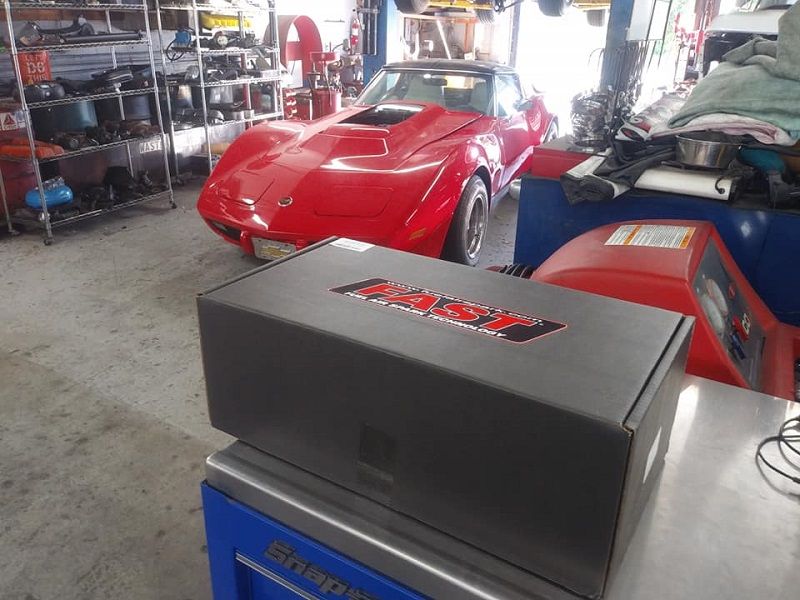 First up we must mount the controller. I need to make a bracket to mount the FAST controller to the inner fender above and behind the G-surge unit. For this I will first draw out what I want in 2D on a sheet of steel..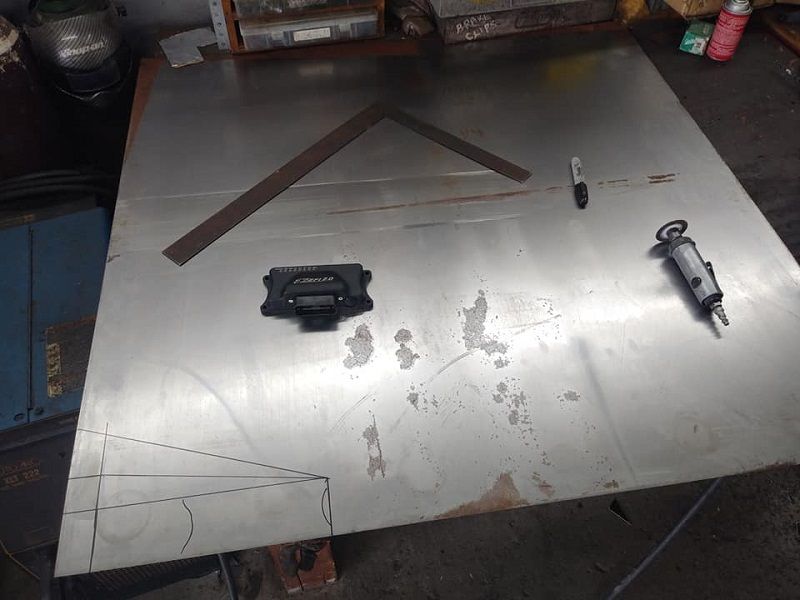 Then I will cut out my bracket and drill some holes..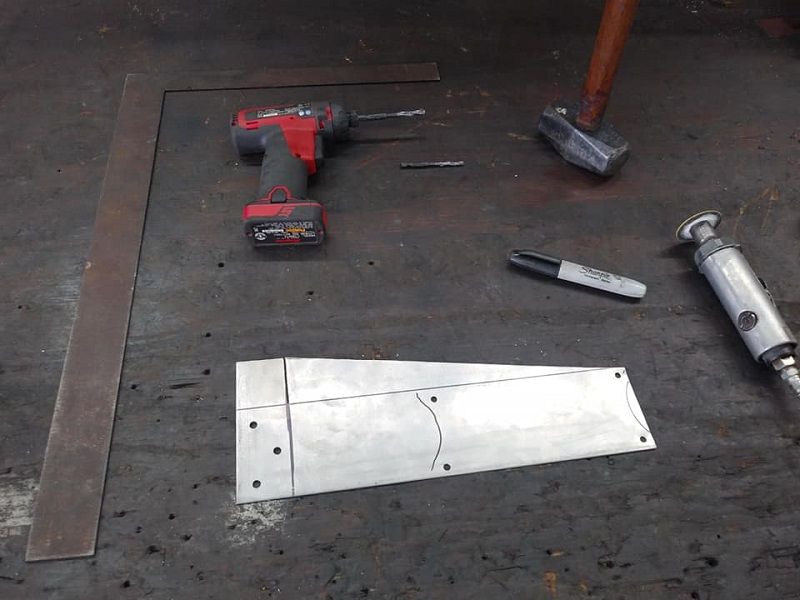 Then I make 3 careful bends, drill one more hole, and mount what is to be the ground stud to hold my bracket together..
With a little bit of primer and flat black paint and the controller mounted this is ready to be mounted to the vehicle..