Discussion Starter
·
#1
·
Today is the 10th year I have owned my car. Over those ten years the car has seen it's ups and downs. Having never spent it's time as a daily driver there have been times it has sat in the garage for 6 months at a time. Anyway I have put together some pics that I dug up to introduce you to my car.
Here it is on the day I bought it sitting on the dealer lot.
A happy new Vette owner I was. Less than a year later I decided it was time to paint it so in true Sanderpat form I hit it with a hose and sandpaper and hoped to GOD I didn't screw it up too bad.
I hand wet sanded the whole car and a friend helped be shoot it factory bright red.
No pics of the pretty new paint though sorry it was a long time ago. The car was painted in July of 98 right before my wedding where it was the star of the show.
That Christmas while decorating the house my wife (bless her heart) backed her Chevy Blazer into my Corvette!! It cracked the rear quarter and seperated the bonding strip from the quarter panel. After the shock wore off, (I bet the car sat in the garage for a month, I just couldn't look at it) I got out there and repaired the damage. It was my first attempt at fiberglass work and repair and it came out great. To this day that same repair is still perfect. Because the paint was so new I decided to just repaint the rear of the car. If you look at the car in this pic you'll see where my repair was and you'll see how shiny the front of the car is still. Man I was broke back then.
As a "damn I'm sorry" present I got the rear spoiler and front airdam for my car so here is a pic of it in it's new paint and old wheels. Lower that car boy!!
The next thing coming was a new home for my baby so we built a 25 x 40 shop to replace the termite ridden craphole that was there.
The next big expense was new wheels I hated those old wheels the tires were too narrow and they didn't look right on the car. So in comes some ZR-1 replicas and some 315's. Damn I still need to lower it.
After that the car just hung out and I drove the wheels off it untill I decided to redo the interior. So out with the tan and in with some red and black: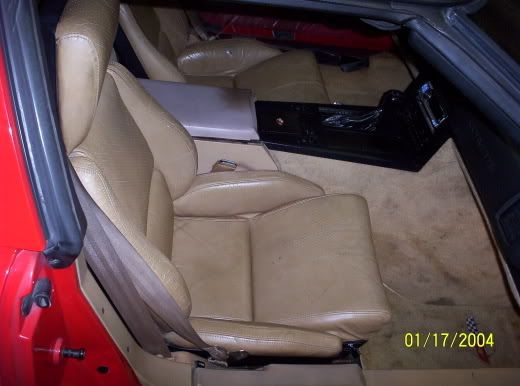 The next two pics are links due to the size.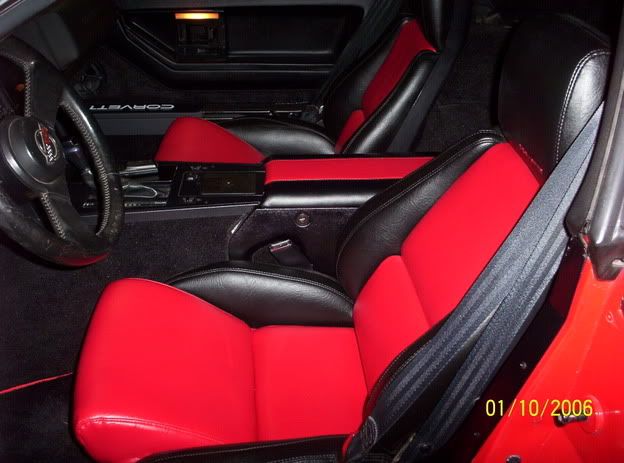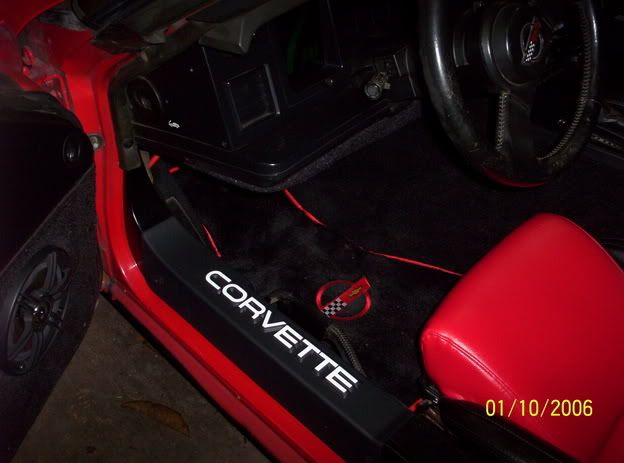 During this time I redid the sound system too. It got all Alpine and all new wiring.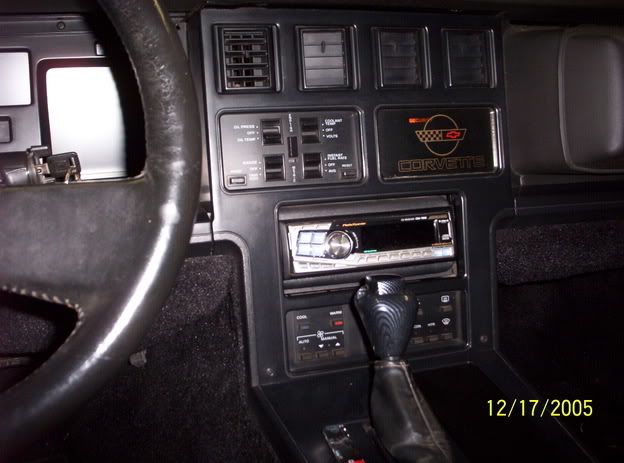 I have since traded out that Alpine for a in dash DVD player with a 7" motorized screen.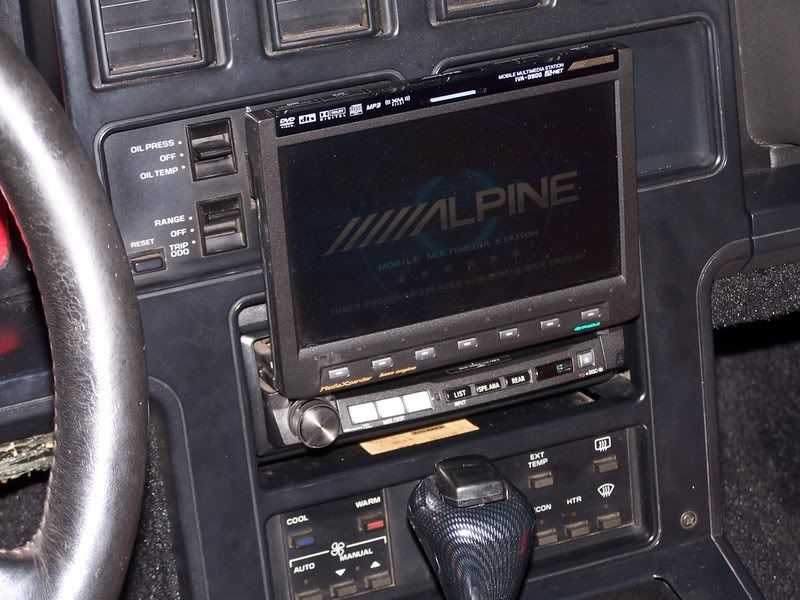 I FINALLY LOWERED IT!!:laughing: At the same time it got some real dark tint.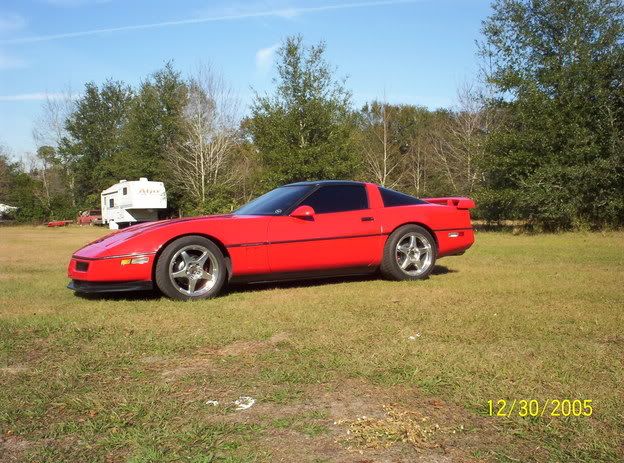 Next out came the Atari dash and in went Autometer gauges: Still havn't decided what the dash is gonna be so they are in this piece of wood painted red for now. I can be indecisive sometimes.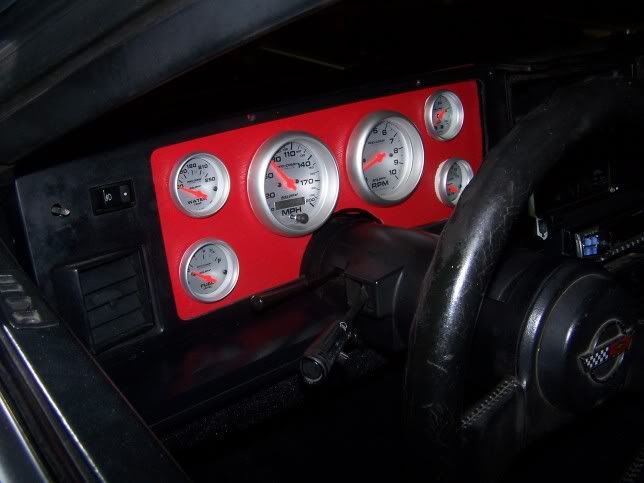 After that came the fun stuff. I put on long tube headers and a full 3" exhaust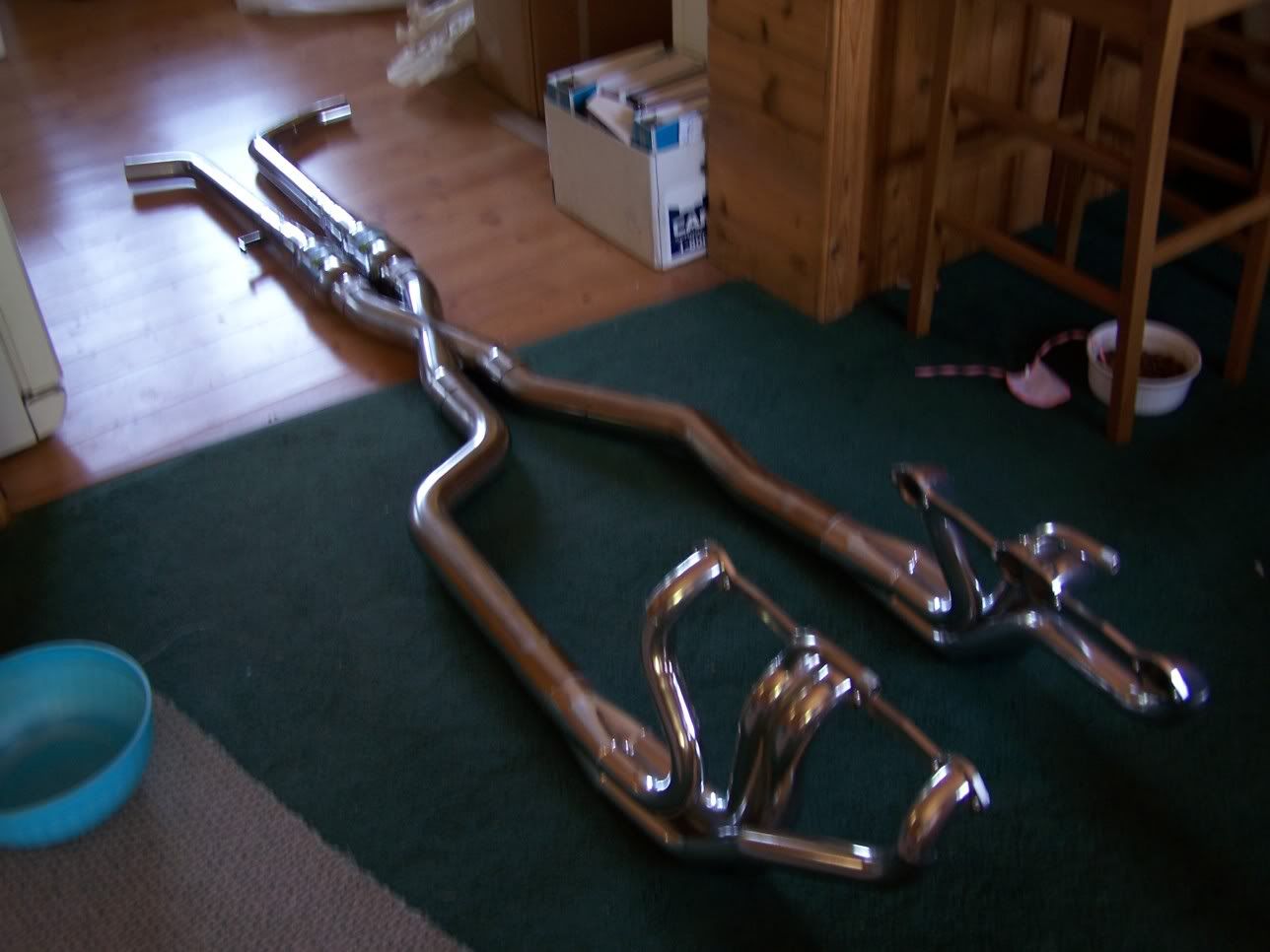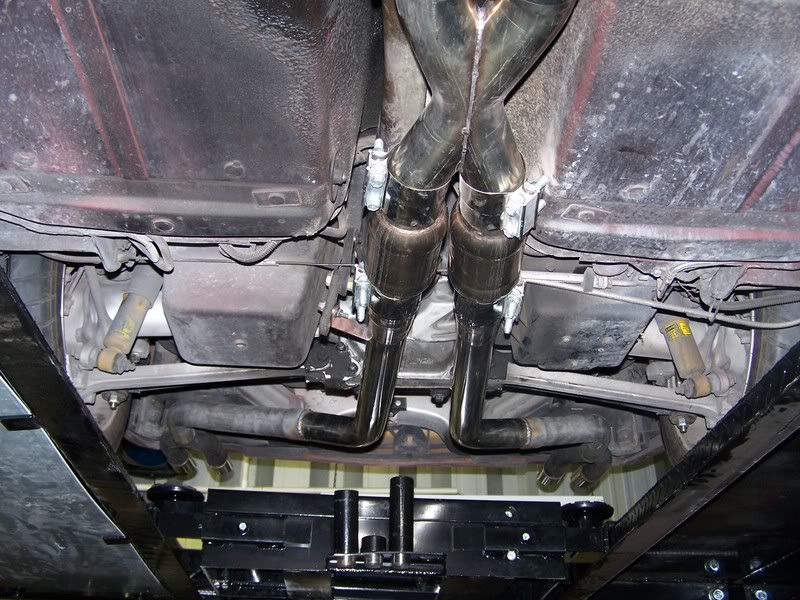 After that was a new rear end with 3.73 gears.
Then came the supercharger. Which some how I don't have any good pics of, go figure.
http://smg.photobucket.com/albums/v312/raidmagic/?action=view&current=100_1793.flv
While I can promise there is a ton more to this story I guess I have bored you all enough for the night. It's been ten fun years and I can't wait to see how much better it gets.