Discussion Starter
·
#1
·
$299.00 Delivered! Includes Shipping!!
(Lower 48 States Only)
THIS IS FOR THREE DAYS ONLY!!!​
Get a FREE wall mount with the purchase of the Master Blaster. This mount is normally $25 but it is FREE now for a limited time
SALE LINK
If you have been waiting to get the Master Blaster, now is the time and we will send you a wall mount free with your purchase. You must order from this link.
We have been allotted a number of units at a group discount and will pass these savings right on to you. So $20 more off the already heavily discounted Master Blaster and an extra years warranty, which makes it a 2yr warranty (the warranty also applies to all prior purchases)
Only $299.99 ($100 off Retail)

Add the Metro Hand vac for only $69.99
All orders past and future now get a free extended warranty - order from us and get 2yrs (normally 1yr) :thumbs:
We guarantee this will make you a believer or send it back for a refund.
Yes you can blow out the trapped water on your car with a compressor / leaf blower. But you can not 100% dry your car with them.

You cannot completely dry your rotors so they don't rust with a compressor. The air that exits the masterblaster is not only 2-3 times the velocity of a leaf blower; it's 5-6 times the volume of a compressor.

The big trick is the air temp is 60-80deg above ambient temp (so if you're drying your car and its 60deg out the air out of the master blaster is 120-140deg). It's more about "DRYING" the surface and not just pushing the water off (a leaf blower or compressor can't "DRY" the surface).

Have you ever tried to wash and dry your car went it's cold and damp out? Then you know just how difficult it is to get a dry surface.
We don't want to spill the beans yet but Jay Leno has the unit now and with over 200 motorcycles and 600 plus cars he is maybe the greatest car guy around. Well he loves the Master Blaster and it will be featured on a "Jay's Garage Video Spot" in the next few months.
Like all the other products we make or resell, we bring you the Air Force Master Blaster at a significant $avings off retail because we believe it's an effective/ high quality product. You may be very happy with your leaf blower, water blade, or absorber, but you should read on.

All professional detailers will agree any time you touch you paint finish you add micro scratches that eventually lead to a dull finish. Of all the finishing steps, drying offers the most opportunity to damage the finish. In addition we all know about the dreaded drips from the many locations like tail lights and mirrors.

Many of us for years have been using a combination of cotton, micro fibers, compressed air and leaf blowers. Leaf bowers are great and I am sure many of you use them. The problem is not only are you blasting your car with unfiltered air that can contain all types of debris, the nozzle is a hard plastic that can easily scratch your car. In addition it's difficult to maneuver the leaf blower just where you need it, like in the door jams, cowl, wheel wells.

We came upon the Air Force Master Blaster via a friend that uses it to dry all his vehicles by blow-drying them dry with high velocity heated air. If you think this is a winner on the car, you need to see it work on any motorcycle, ATV or even the family pet (yes all dog groomers use these to blow dry the dogs). In fact you will find tons of uses for the master blaster. I like blowing the mats clean instead of banging them against the tree, it leaves them fluffy.

We love the company that makes these, 70 yr old family business located in NY and the product is made in the USA and often described as bullet proof.
As a special we am bringing you the Air Force Master Blaster for only $299.99. That's over $100 off the retail price. Please note this is a very high power system and requires a 110v 20amp outlet (which most garages have)
*****************************************
Just a few of the customer reviews
Originally Posted by AC54ME
Mine was delivered Thursday last. Over the weekend we drove to two get- together's in the DFW area. Today (Sunday) it was apparent that they Verts needed to be washed - and dried.This was the first time I've used the 'dryer' - what a product it is. Both Verts were washed and dried in less than two hours (total).This included the engine compartments, as well as vacuuming the interior and putting the Verts into the garage and covering them
Originally Posted by Swiftrider08
There are always discussions on here about using a leaf blower to dry you car, your motorcyle, whatever. I wanted something designed for the job at hand and also a dryer with heated air. I had always seen the Air Force One brand in my Harley magazines, so I finally took a look and found the Master Blaster. This thing puts out over 58,000fpm of heated air. It is amazing! Well I bought one and it is unreal! Was deliveried Thrusday afternoon, so that evening I washed the Electra Glide and the 08 Coupe. I hate washing the bike as it is a bitch to dry and with all the chrome I have, water spots can not be avoided. Then the Vette has all these little places where water likes to hide.The bike was dry in no time and I found water hiding in places on the Vette that I never knew was there before, other than the obvious mirrors and such. With the high velocity air, you can dry out the wheel wells, the grill opening, around all the lights, under & around the hood, all body seams, the rear exhaust panel, wheel rim lug nut openings, backside of wheels and on and on. With the heated air, you are not just moving the water, you are DRYING the car. Was all done in about 15 minutes and a towel never touched the car. The heated air works so well that by the time I was done, it was starting to get pretty darn warm holding onto the end of the hose. Went out to the garage this morning and there was dust on the car. Turned on the Master Blaster and in 2 min, spotless again. Comes mounted on wheels so you can roll it around, 12ft power cord, 10 ft air hose and accessory nozzle kit. There are 2 motors that you can turn on/off independently to regulate the amount of air flow you want.Well, that is my review. I will never use another towel to dry a vehicle again!
Originally Posted by WildTurkey
I bought one and used it last weekend on both of my cars. It worked GREAT and actually made it FUN to dry your car. I was most impressed with how it removed all water from my rims/wheels. I was able to apply tire dressing and polish my wheels immediately after the wash without having water still on the tires or dripping everywhere on my rims. Now, I didnt use any of the nozzles, so I still need to experiment with those. It might be me, but the car just looked cleaner!! I give this product a 5 star rating *****
Originally Posted by JohnNC
This thing is great!Got caught in a rain shower coming home today. Parked her in the garage and presto clean Vette.
Originally Posted by MR.WaynesWorld
I got mine today so I just had to wash the wife's vette... Drying the vette was easy... And to top it off I was getting water out of places I never knew water rested in... It did a great job all over the car and the wheels as well. Now every time I wash the vettes I will blow dry them dry.... Great Product....
riginally Posted by leonm47
I just bought one of the Air Force Master Blasters the 8hp ones. A little on the expensive side but it's the best thing since indoor plumbing.
Originally Posted by GarryL
I just received mine today. I'm telling ya, guy's, this is a very nice tool, a major piece of garage gear ! I un-packed it while the spousal unit kind of chuckled and I took it out on the back deck and plugged it in, fired up both fans and knocked on the door to motion the spousal unit out to see this thing. She quickly grabbed it out of my hand and rolled it over to the outside patio table and comenced blowing it off. I can tell this thing is going to work reallly well drying the car's and the bike and it's made in the USA to boot. Thanks -Garry
Originally Posted by Mu$cle
I bought the Master Blaster through and have had it for about a month. I've used it to dry the Harleys and Z06. The heated high volume air works great. Much improved over the leaf blower - faster, easier to handle, no risk of scratching the paint and a better end result.
I'm running it on a 15 amp circuit and have had no problems by starting the second motor after the first is at full speed. Use a short heavy gauge extension cord, if you need one, to avoid a voltage drop that could affect the life of the motors. Many thanks for making this product available at such an attractive price.
Originally Posted by c6am
Got mine yesterday and washed our SUV (had to try out the new toy). This is amazing. I am really fussy about washing and drying the cars so I was skeptical. BUT WOW. I was impressed. I dried a full size suv in about 10 mins. While it doesn't always take that long with a towel, the entire truck was completely dry. Every nook, crany, and window bone dry. Even the wheels were dried. Excellent product. I would definitely recommend this for anyone who wants a professional detail everytime you wash.
Originally Posted by JB666
Well, a week ago I got my blow drier delivered (while I was on vacation). I came back to find the box had been delivered damaged. Not only did they take my word for it and ship out a new one before the old one was back in their hands, but they gave me no grief about it at all!! Ok, now that's out of the way I can't tell you how powerful this thing is. It does an amazing job, and if you're on the fence thinking about one, DO IT.. This thing blows my leaf blower away, no pun intended.. My wife was sitting 12' away from me on the other side of my deck when I fired it over.. I was pointing it in her direction when I hit the second switch and, let's just say she wasn't too happy with the mess it made of her hair!! I can't wait to try it out on my car -- IF IT EVER STOPS RAINING!!!!!!! Anyways, THANK YOU for being such an honest vendor..........Well, I just used mine for the first time, on the Vette... All I can say is WOW, this thing works great!!!!!!!!!! And I'm telling you, if you've got a set of hard-to-dry wheels THIS IS THE THING FOR YOU.. It made my CCW's look incredible after about 30 seconds of drying time!!!!!
Originally Posted by Pecanman
Just took delivery this week. Absolutely amazing!. I have been using my big leaf blower, but was making enemies of my close-in neighbors because of the noise. No more. You just keep getting it right. M.T.W., Splash Guards, Master Blaster. Black chrome on the horizon.
"Originally Posted by leonm47
I love mine and don't know what I did before it.
Originally Posted by brucen
I have used mine once since receiving it. It is much more poweful than my electric leaf-blower and much easier to maneuver. Drying the vehicle is still a pain (although less than before) but I think this is the best answer available and I am happy with my purchase.
****************************************
SALE LINK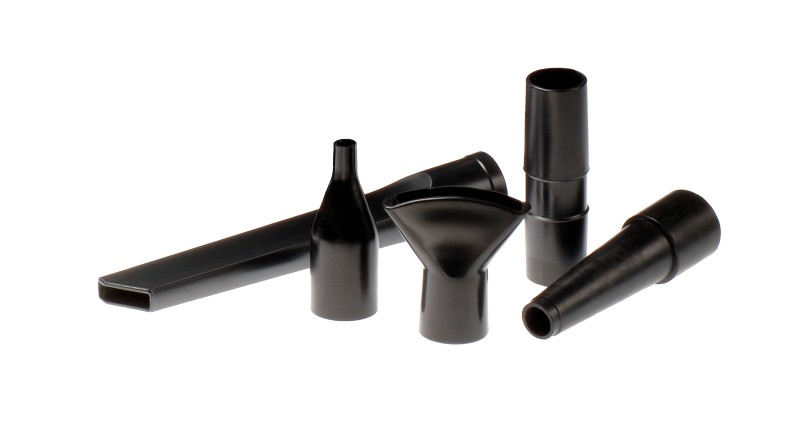 Air is heated 60deg above ambient and all the attchements are rubber so they can't damage your car. NOW Comes with a 2 YEAR WARRANTY.
The AirForce Master Blaster Dryer features a total of 8 peak horsepower. Two twin fan, 4.0 Peak horsepower motors that deliver up to 58,500 feet per minute of clean, filtered, warm airflow. Two switches allow users to set the airflow and temperature at 3 different levels. Use either motor (front or rear) independently or both simultaneously for maximum power. Five different nozzles enable users to position airflow where desired and eliminate water spots.

Features Include:

8 Peak Horsepower Dryer unit on wheels with
12 foot cord
Rugged all Steel Construction
10-Foot Heavy Duty Hose
Heavy Duty Neoprene Blower
NozzleAir concentrator
Air streamer tool
Micro adaptor
Male/male adaptor
5 Piece Attachment Kit
1 YEAR WARRANTY

Construction: Sturdy All Steel
Motor: 8.0 Peak HP / Two Motors
Air Flow: 58,500 ft./min.
Fan: 2 Motors / 2 Stage Dual Fan
2 Speeds / 2 Temperatures
Amps: 18 Amps
Hose: 10ft. x 1.5 inch Commercial Strength Flexible Hose
Nozzle: Heavy Duty Neoprene Blower Nozzle
Cord: 12 ft. Heavy Duty 3 Conductor
Weight: 16 lbs.
Filter: E/Z Change Foam Filter
Attachments: Air Flare, Micro Adapter, 5/8" Blower Nozzle, Air Streamer Tool, 1-1/4 to 1-1/4 Hose Adapter .