Discussion Starter
•
#1
•
I started this to help out Paul, rather then add pictures to his post I'll just put them here until he's done. I'm doing a '65 diff now with new 336 gears as well, everything is the same as Pauls except these old units require more grinding to set up the pattern. The shims are thinner then the 69-79's and require grinding each set for every pattern change!:thud:
After playing around for a starting point with this unit I got to the following.
.031 pinion shim
068 LH shim
.080 RH shim
6-8 BL This is looser then I like but this is the first setup.
Here is what I have: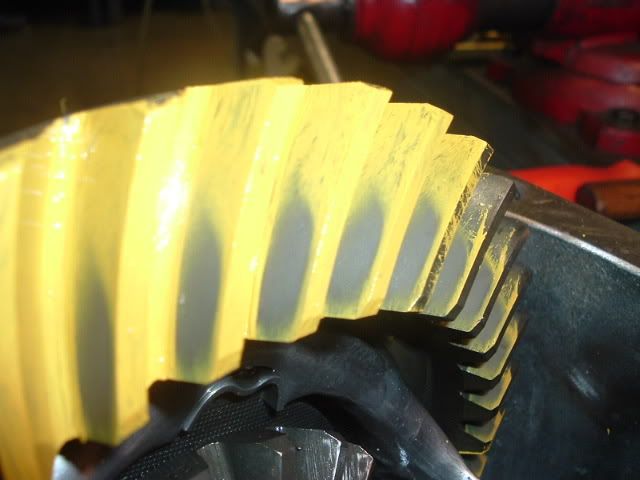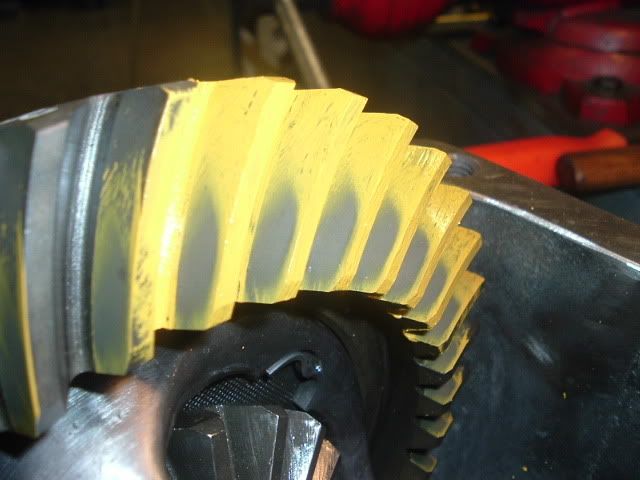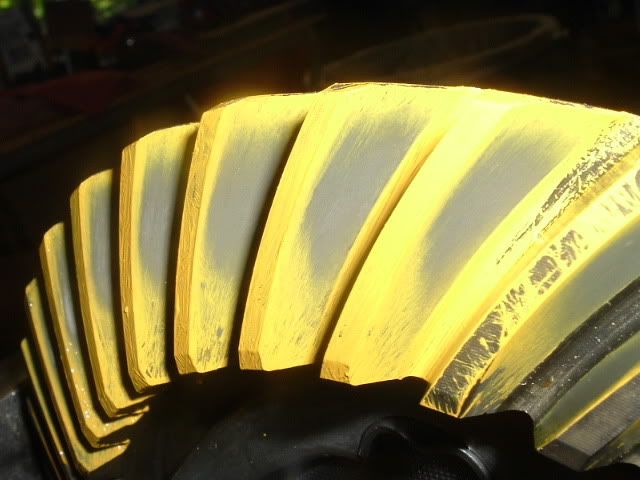 The pattern is deep in the root of the teeth. I will drop the pinion shim down to about .025-.026 and set the BL to 5-6 then recheck- re grind and pattern.
Takes some time to do this.