Discussion Starter
·
#1
·
Well now that things are in the works I thought i might start a thread to track the progress of my build.
As of right now the Engine Block is has been received by the engine builder to build the forged 4.005x4.000" small block with Mahle Forged -4cc relief pistons, SCAT crank and rads and ARP bolts.
The Heads have been shipped to and received by TEA (Total Engine Airflow) to have thier Stage 2 CNC work and valve job done to them.
My local mechanic shop should recieve my LS9 clutch today which i got from Mike at EastCoast Performance. Thanks for the help there. Did the full package and new master along with his LS9 package.
Custom Camshaft has been ordered, 234/238 114+2 .602/.604 eith EPS lobes through Patrick G. Hopefully within about 3 weeks on the camshaft. Wanted this for reasonable daily driver and also road racing so a broad torque curve as well.
I got the FAST102 and had it ported and also a NW102MM Throttle Body to match it as well. I went ahead and got a matching intake as well to mate with the large Throttle Body. I did the Halltech CF112 SuperBee with BeeHive. This has the LS2 to LS7 MAF conversion with harness as well so just the card style MAF no big screen now.
Small Parts yet to purchase
LS7 lifters (the LS2 replacement)
ATI pulley 10% UD Part#917278
Pfadt Poly Bushings for Z51 Sways (i figured they may as well while they are down there).
PCV Catch Can, either Elite Engineering or CCA.
Stock LS2 timing cover and all the gaskets there. Thought about 2 piece but heard they can leak.
Katech C5R Timing Chain
Stock LS2 Head Gasket .051" 4.020"bore or depending on engine/piston deck height a .045" Cometic 4.030"bore.
New Pushrods (heard stock is better here so they bend and take the major brunt of any possible damaged, not hardened and mess up deeper internals more). So possibly just stock LS2 rods here.
Shooting for about
11.4
compresson ratio as i live in Texas and 93 octane is readily available. I doubt ill make the 500rwhp mark but getting to about 475rwhp+ mark I would be happy. 100 more HP and an engine with forged internals and room to grow and strong for the road racing that i plan to continue on doing ill be happy. I should get many pictures of the build.
I have a few of the post destruction after the camshaft bolts sheered off causing all of this. The pics may take a while since I can't ever upload them at work, but ill work on it.
PICS:
TEA Cylinder Heads on TOP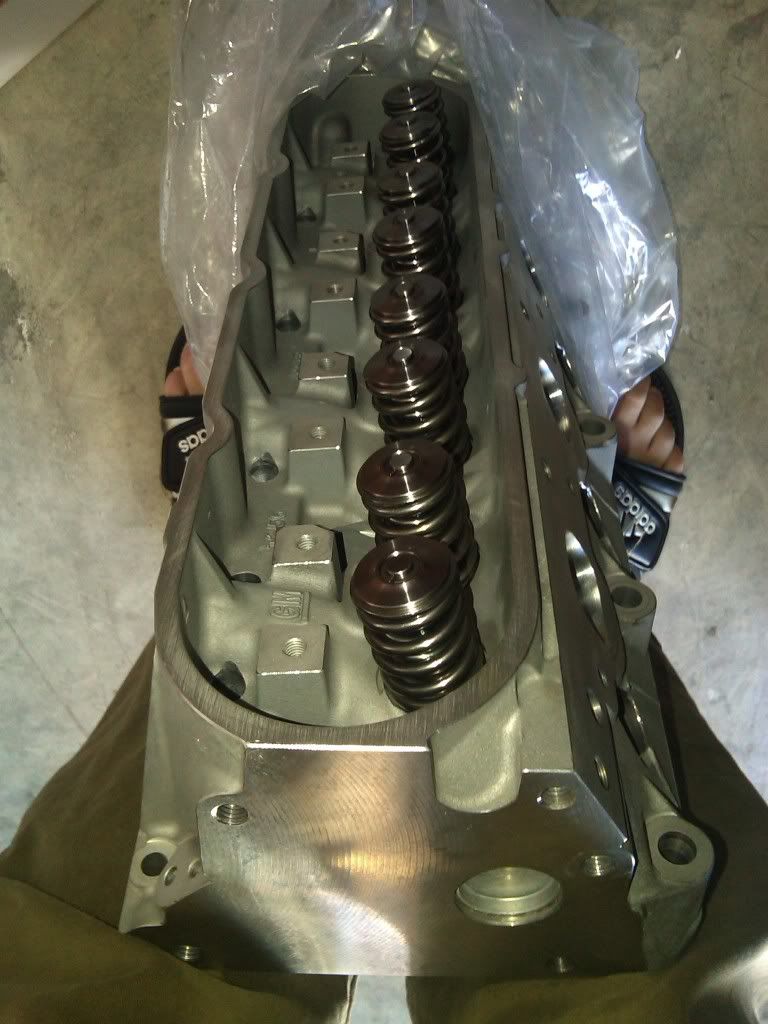 Bottom of Heads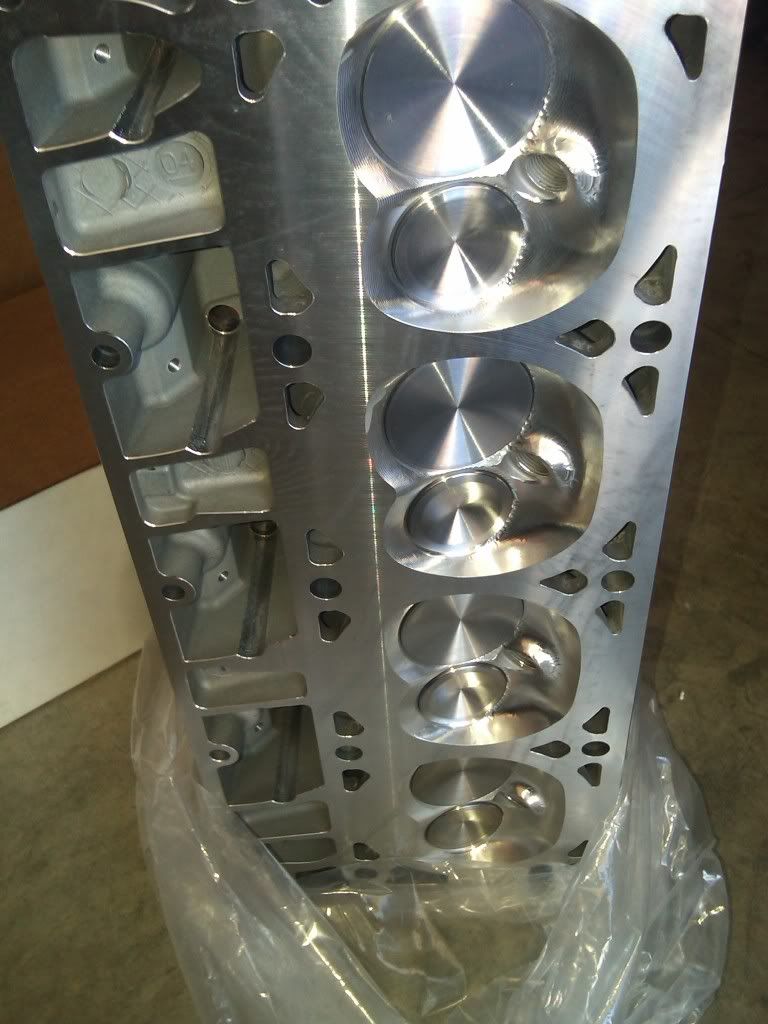 TEA FLOW Numbers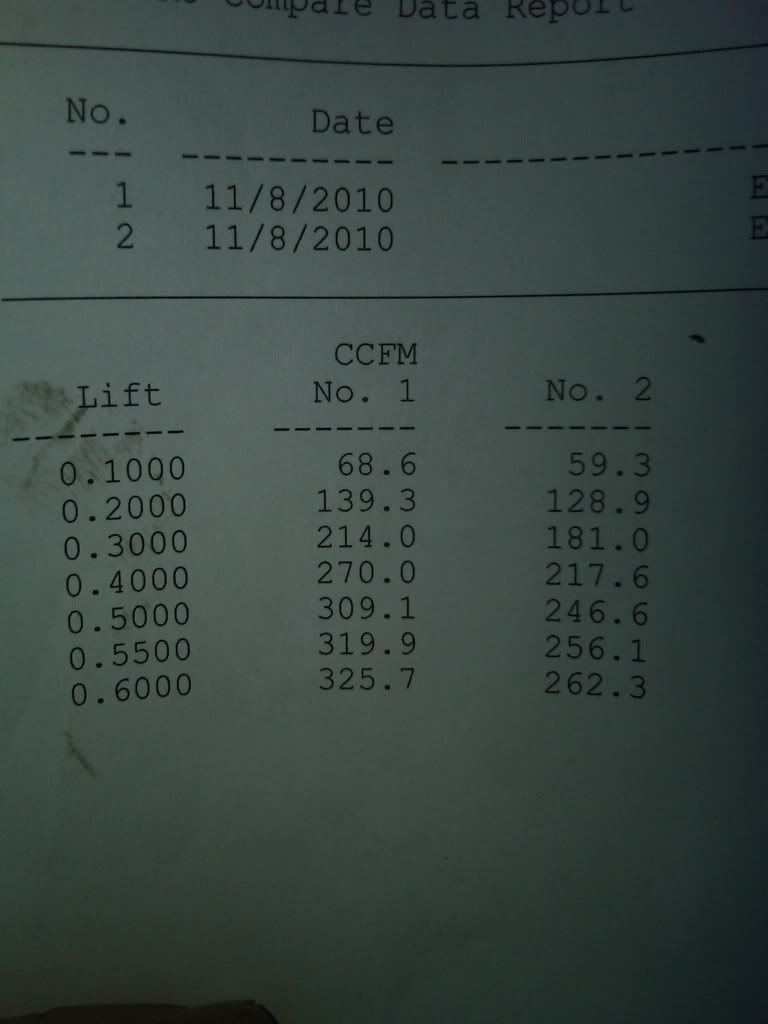 FAST 102 Intake Manifold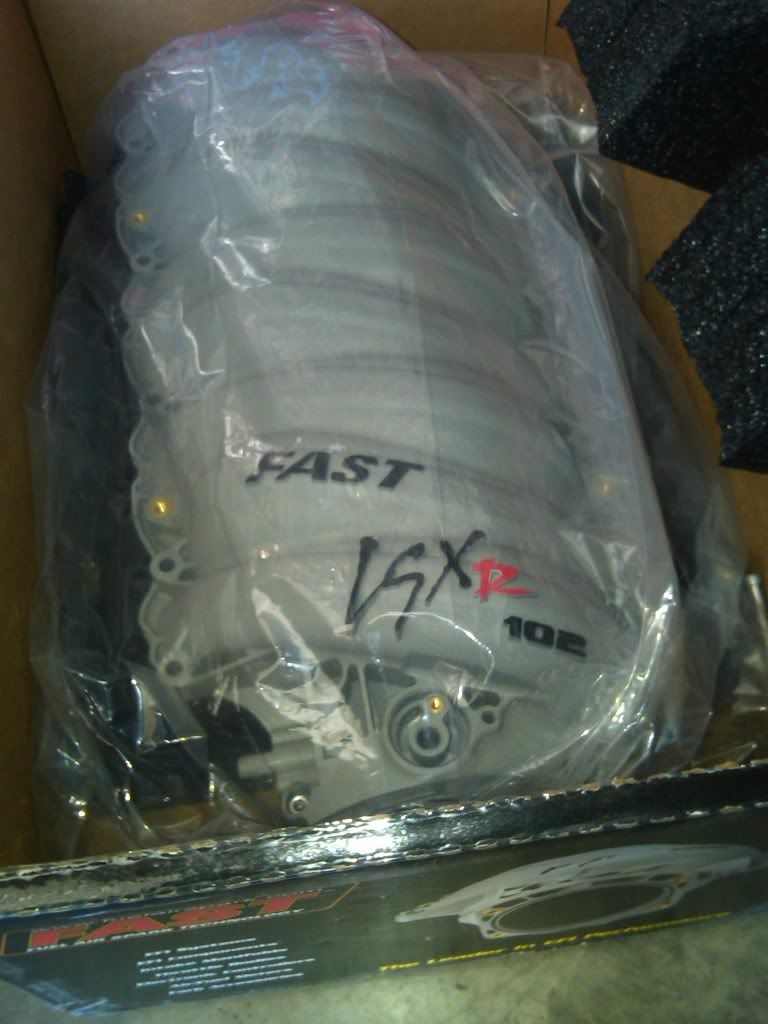 FAST 102 Porting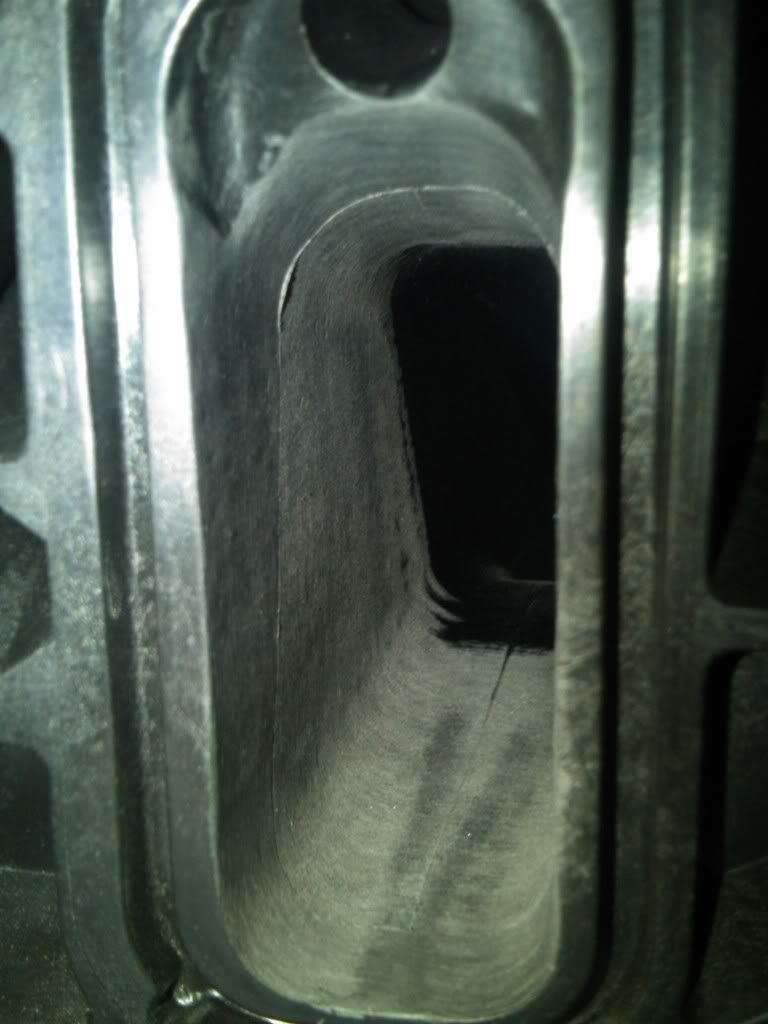 NW 102MM Throttle Body to Match (proper new LS2 version no harness conversion needed)
FAST 46# Injectors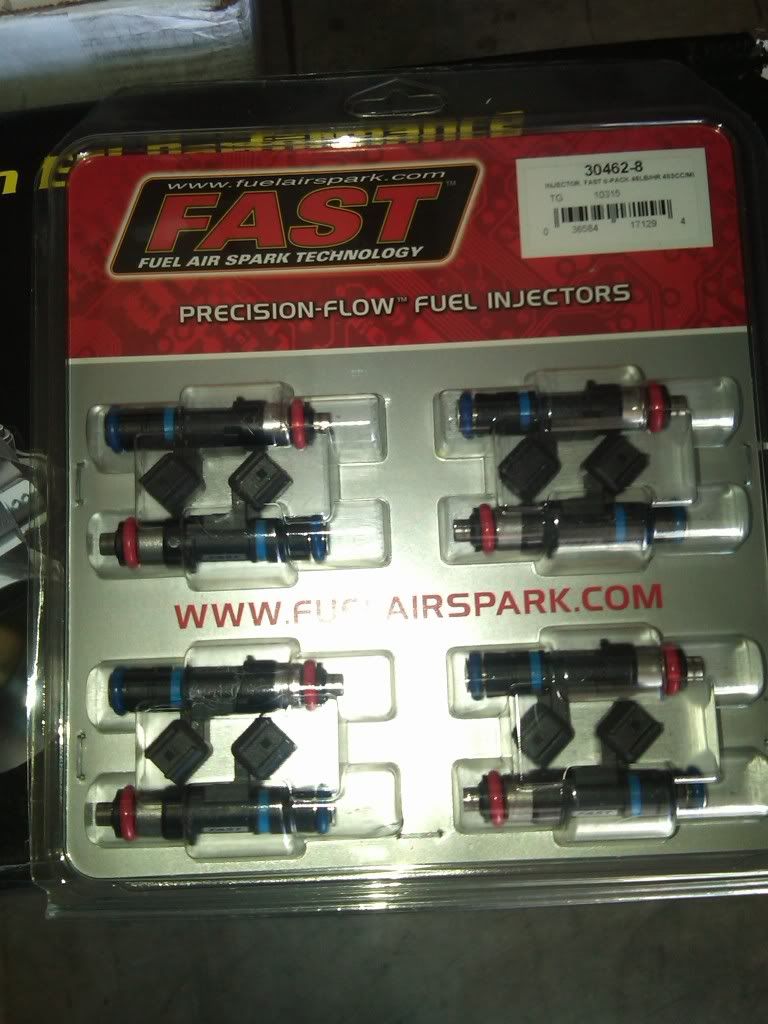 Halltech CF112 Intake with Filter to mate with the 102mm TB
LS9 Clutch Disc and Pressure Plate from Mike Yeager and EastCoast
Flywheel with Balance sheet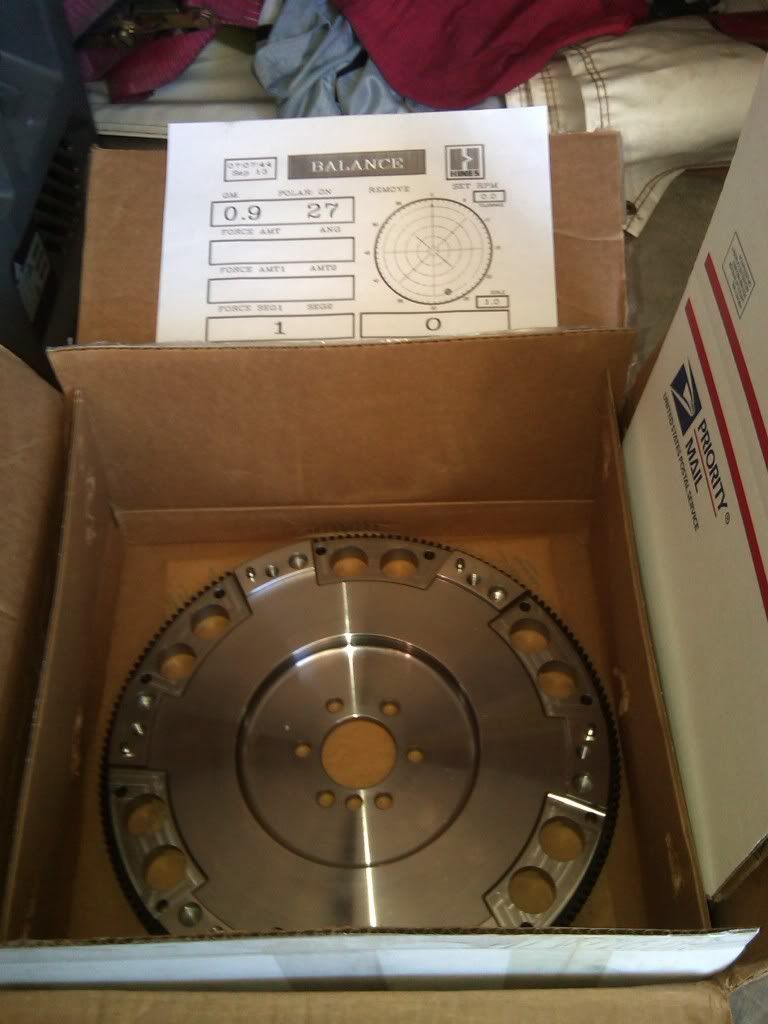 E2 Catch Can to help avoid oil in the new intake manifold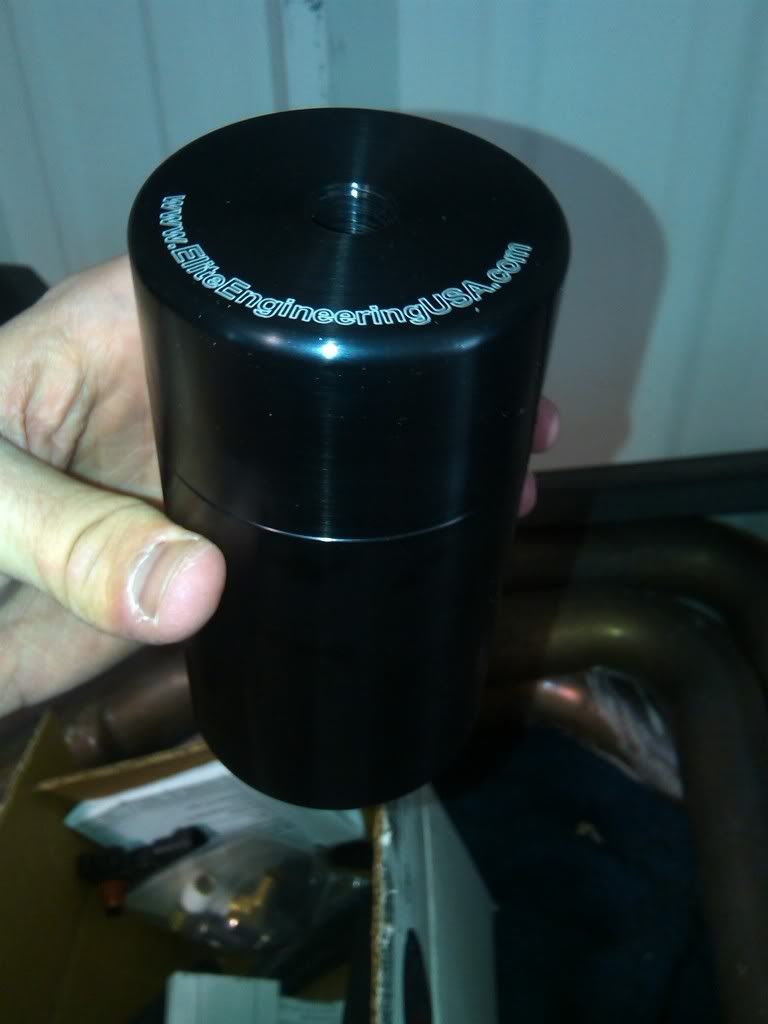 OLD Manifold with oil traces
E2 Tunnel Plate with Thermal Abs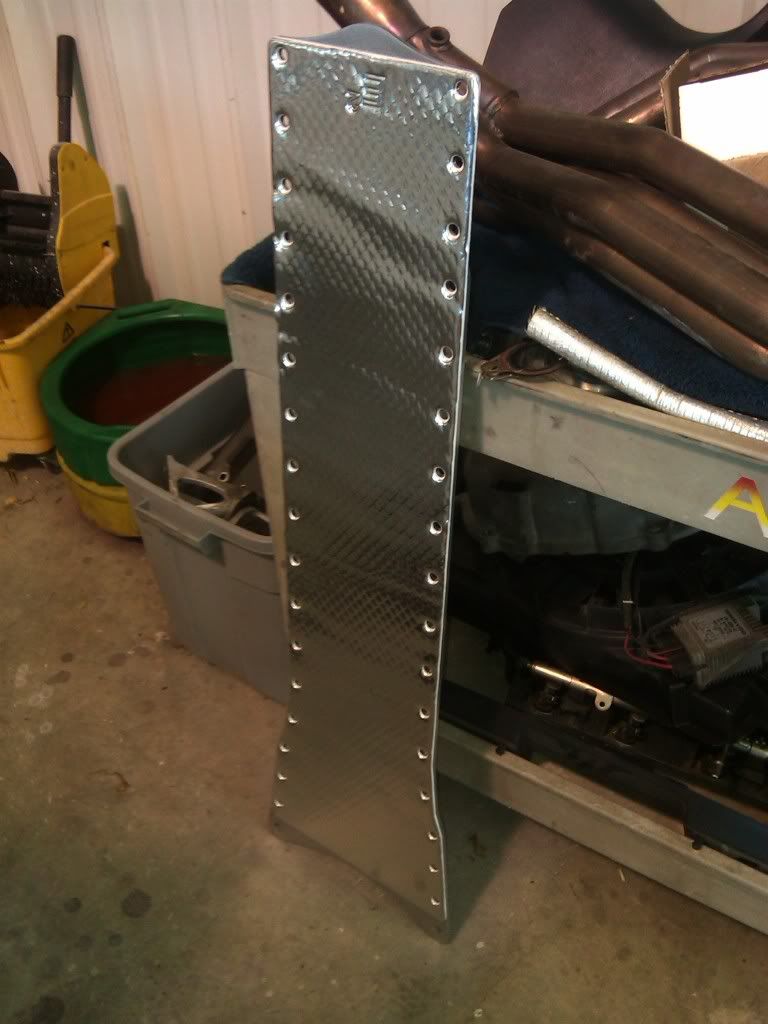 C5R Timing chain to hold the Beast Together.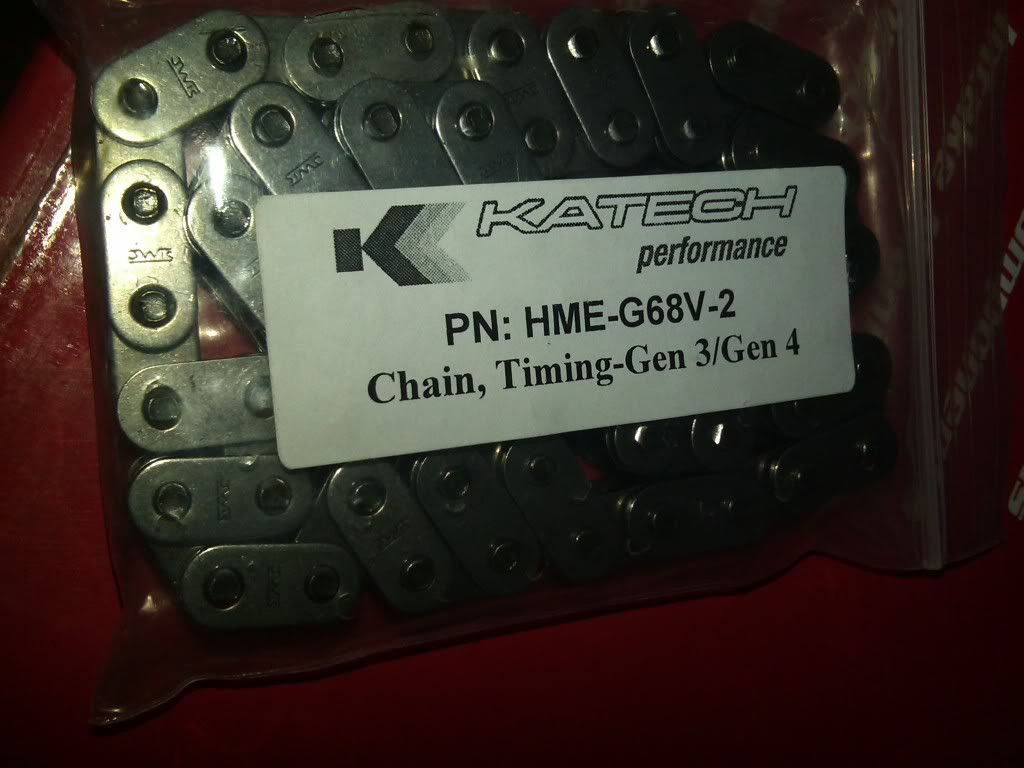 Here are a few pics of the ShortBlock progress, more to come...
And the only reason the block isn't done one of the Rod Bearings had a "void" in it and needed replaced due to the imperfection.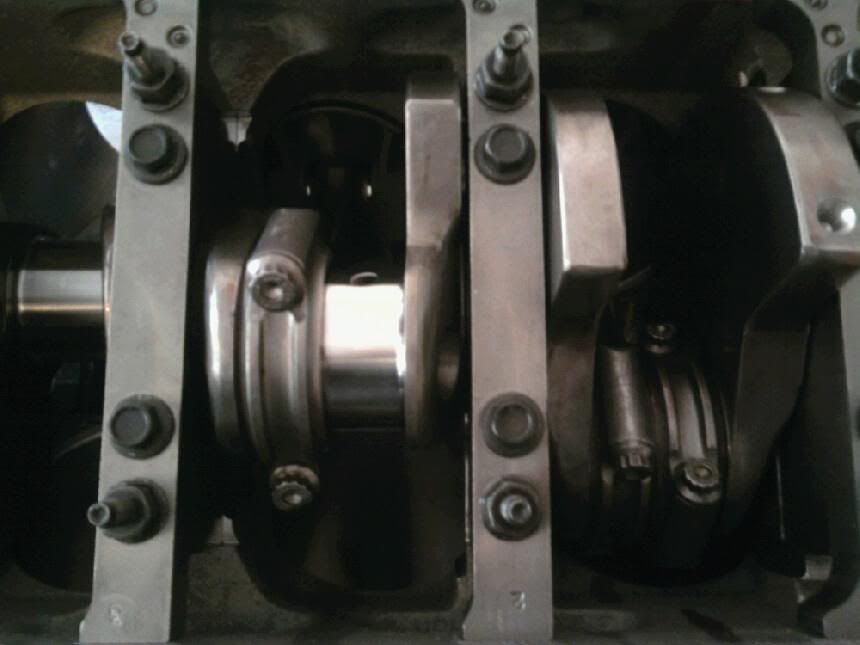 _________________________________________________
_________________________________________________
And the damage that caused me to embark on this adventure.:down:
When the camshaft bolts sheer off and of course the valves lost thier timing pistons got kissed and a few pushrods got bend and the timing cover seemed to take the brunt of the damage (which is nice since its very minimal).
Problem is with Road Racing being my hobby I didn't want to repair the engine so I went all out with forged internals and the parts you see above.
Heres are pics of the damage.
When we still thought it was the timing chain that broke.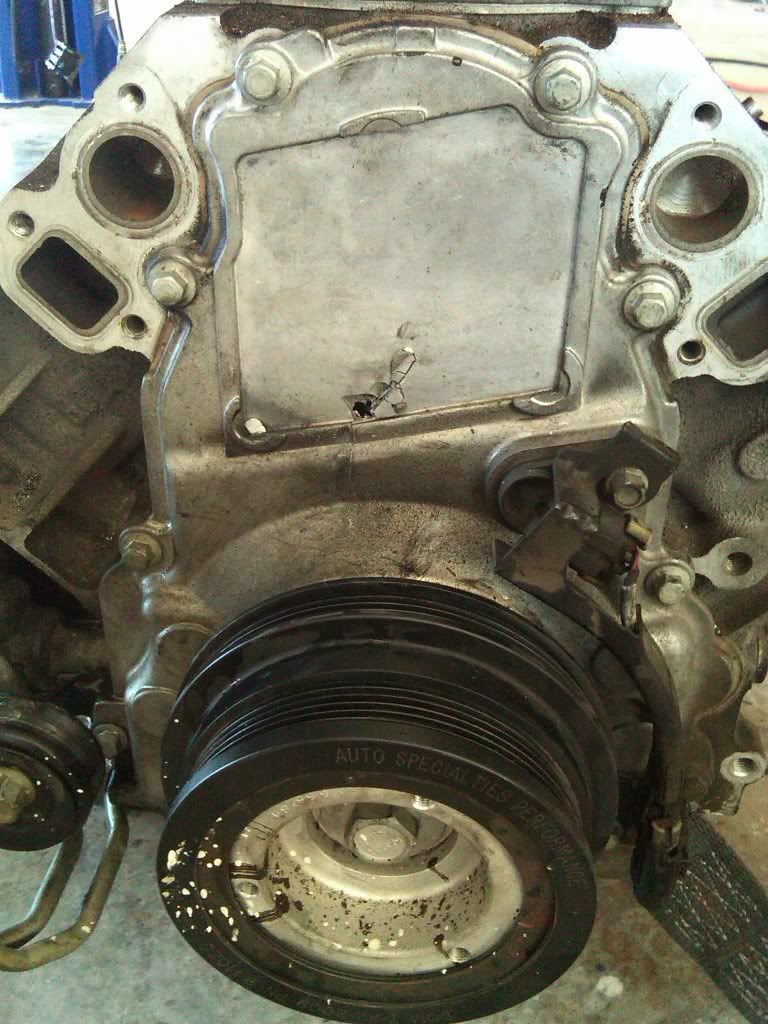 Then we got inside and found the real problem:
Camshaft Bolts sheered off at the front of the cam.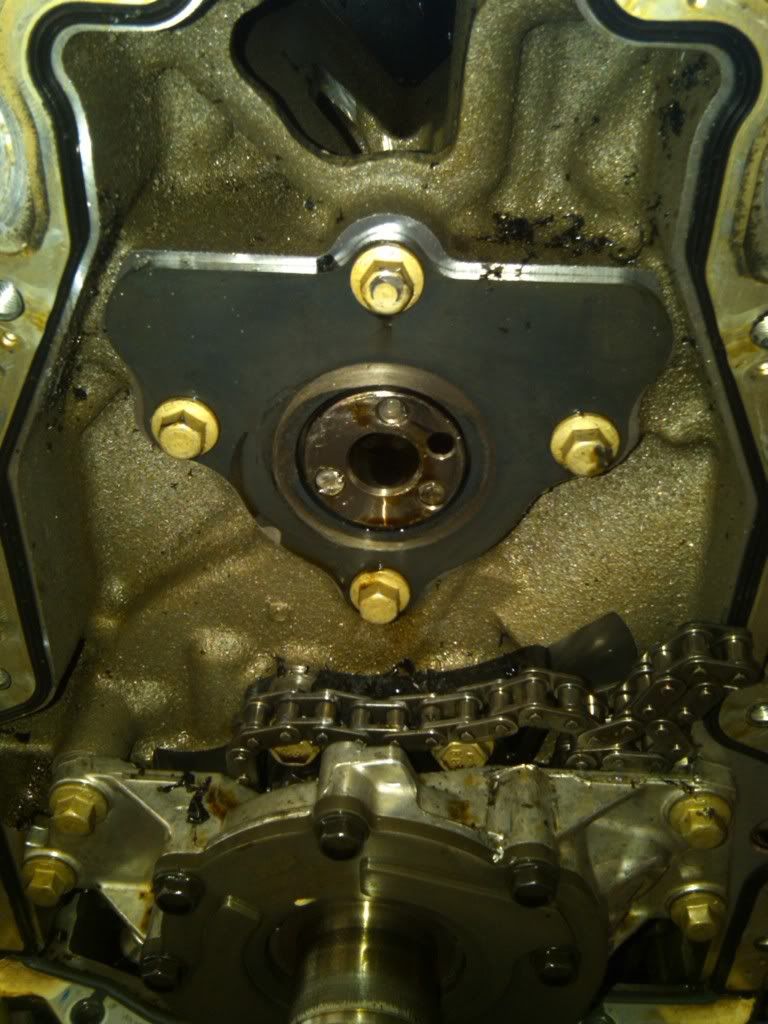 Which of course led to some damage...
Pistons Kissing valves: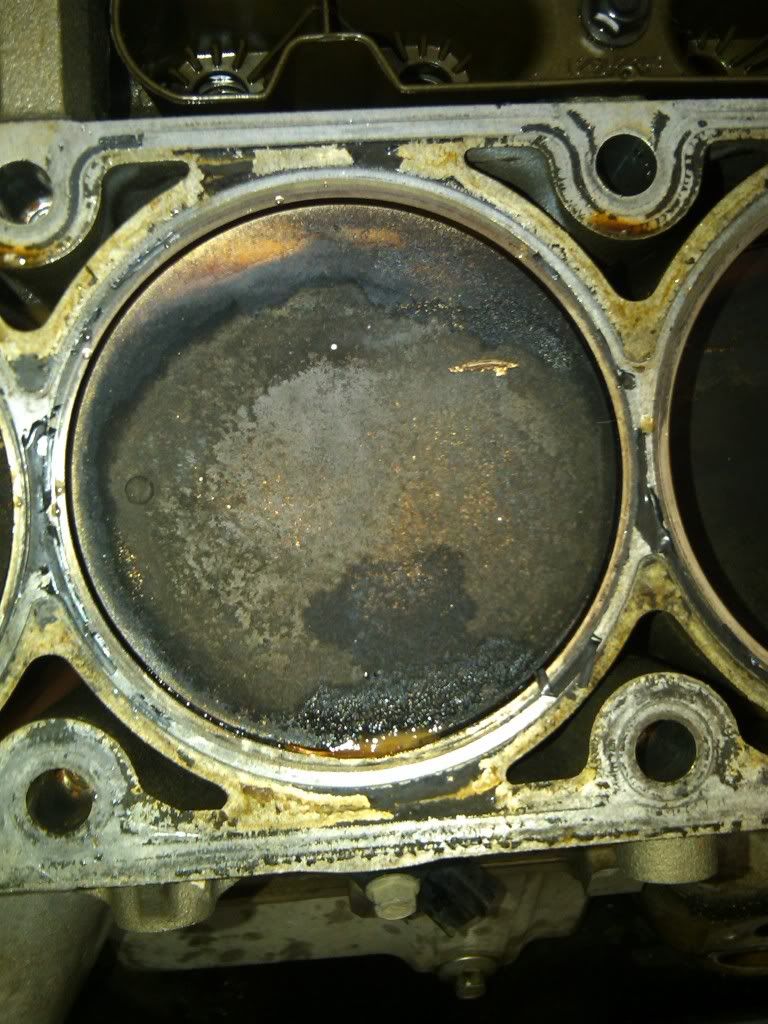 Valve Dmg was minimal since i think the pushrods were what ended up bending when things collided. Probably helps it was a stock cam so the lift was also less than an aftermarket cam.