Discussion Starter
·
#1
·
I see and get a lot of questions on wore yokes in an otherwise good differential. Guys find a lot of endplay~over .050" and want to repalce the yokes,seals,and bearings. If the yokes are worn a lot then all the metal grinding dust is in the oil, bearings, gears,ect- I would rebuild the unit in most cases and that is outlined in the "sticky" post.
This is for you guys who are not comfortable tearing down the diff, whether this is from lack of tools, work room or just don't want to do it.
First you have to see if the yokes will tap out. I use a long brass rod to drive them out but one in a while they are mushroomed pretty good and you're not going to drive them out. In that case you have to grind the ends and remove them. Try to use something to catch the chips. The seals will pry out but unless you have a 3 jaw slide hammer that will grab the bearings I would leave them in. They last a long time and as long as they feel ok leave them alone. Don't expect the new yokes to take up endplay to the point I fit them, probably not going to happed with a stock posi setup.
Here is a good one to look at. I had to grind this one out,but I was rebuilding the whole thing.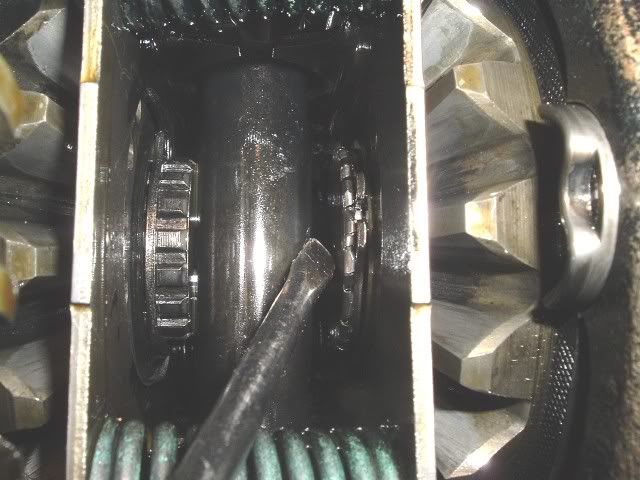 Here are the 90* snap ring pliers I use. These were given to me in 1977 when I was a kid rebuilding Bridgeport Mills. I haven't seen one like this in years. The ones Sears have aren't bad but most I see are junk.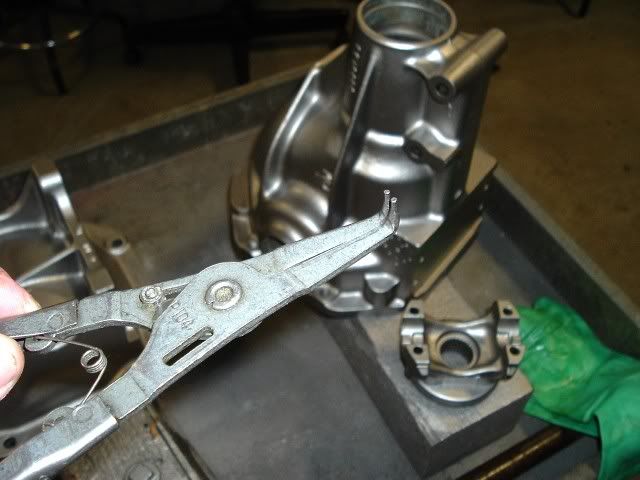 Ground end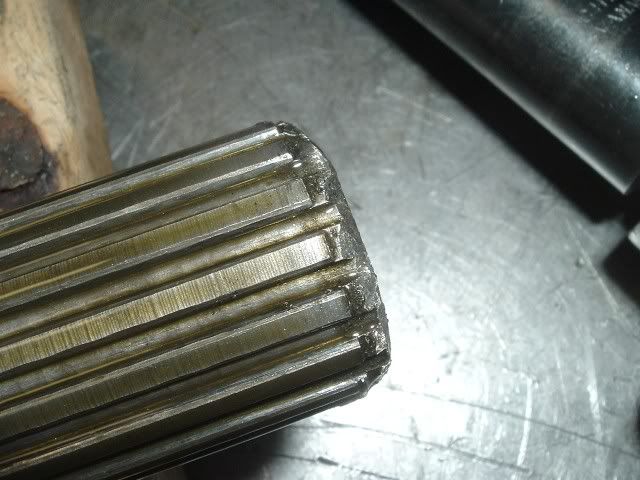 I always fit my jobs here I'm grinding a new yoke to fit the endplay to .005"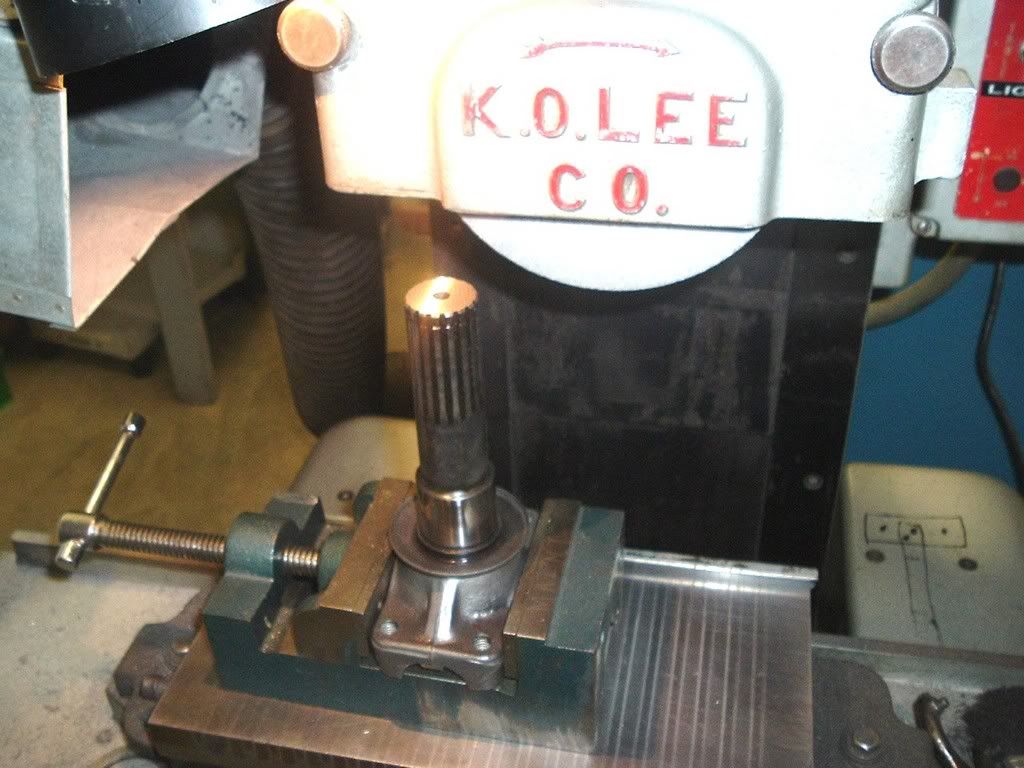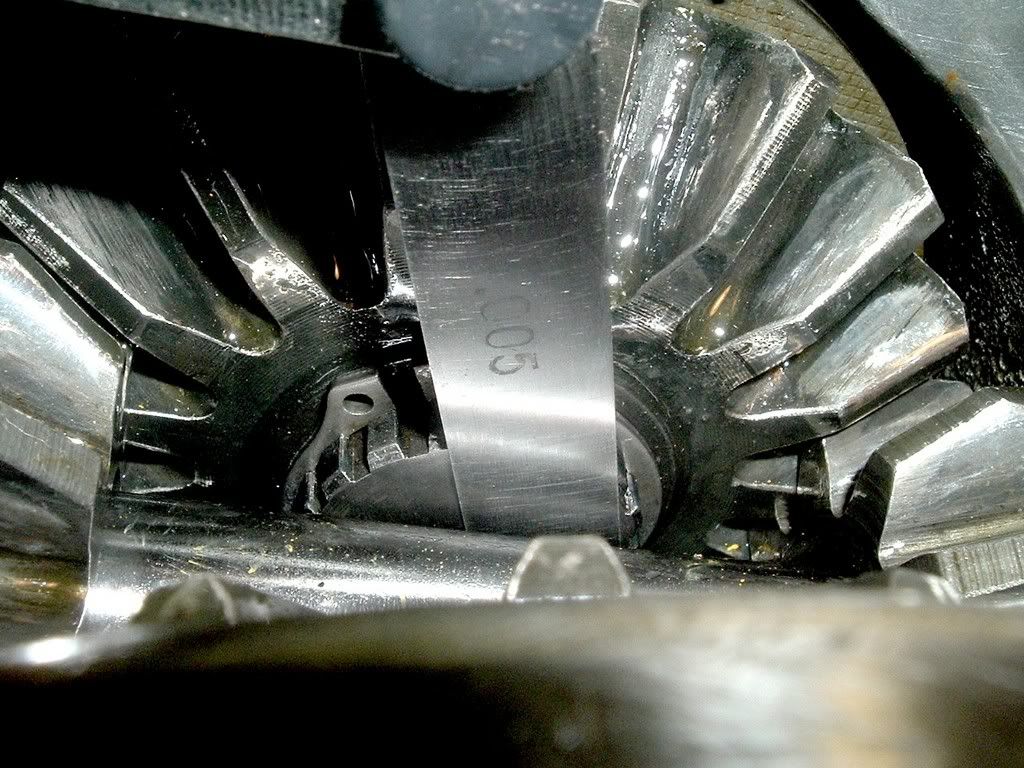 Done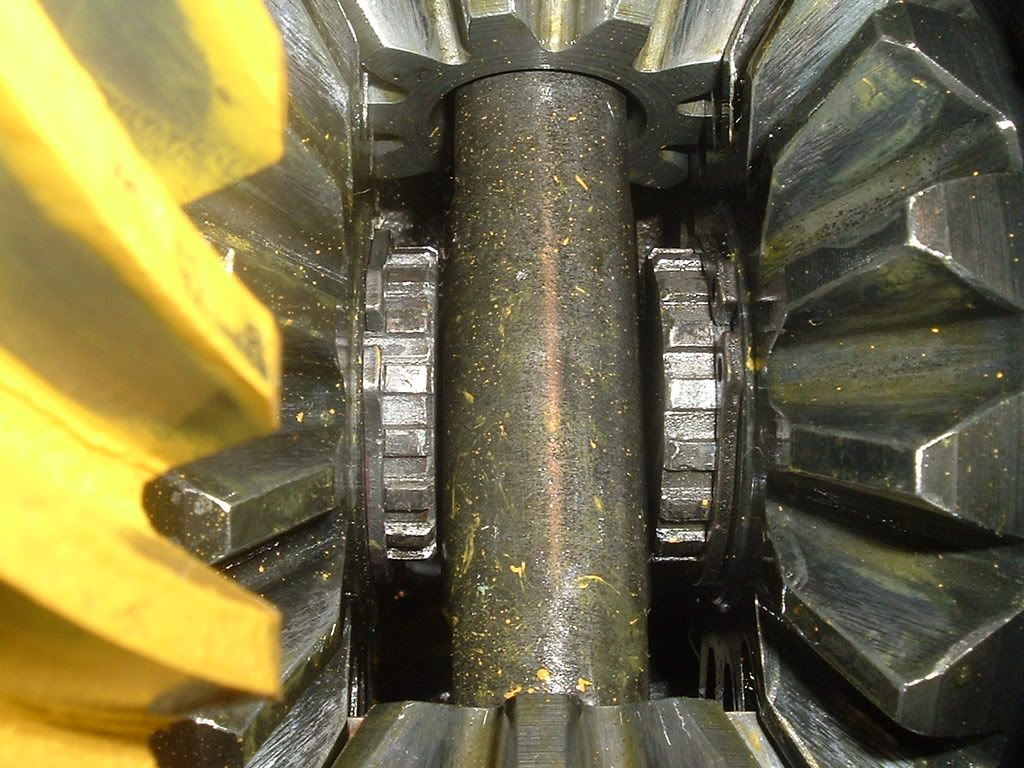 Here you have the seal tool you can make from any junk screw driver you find for a $1 at the flea market.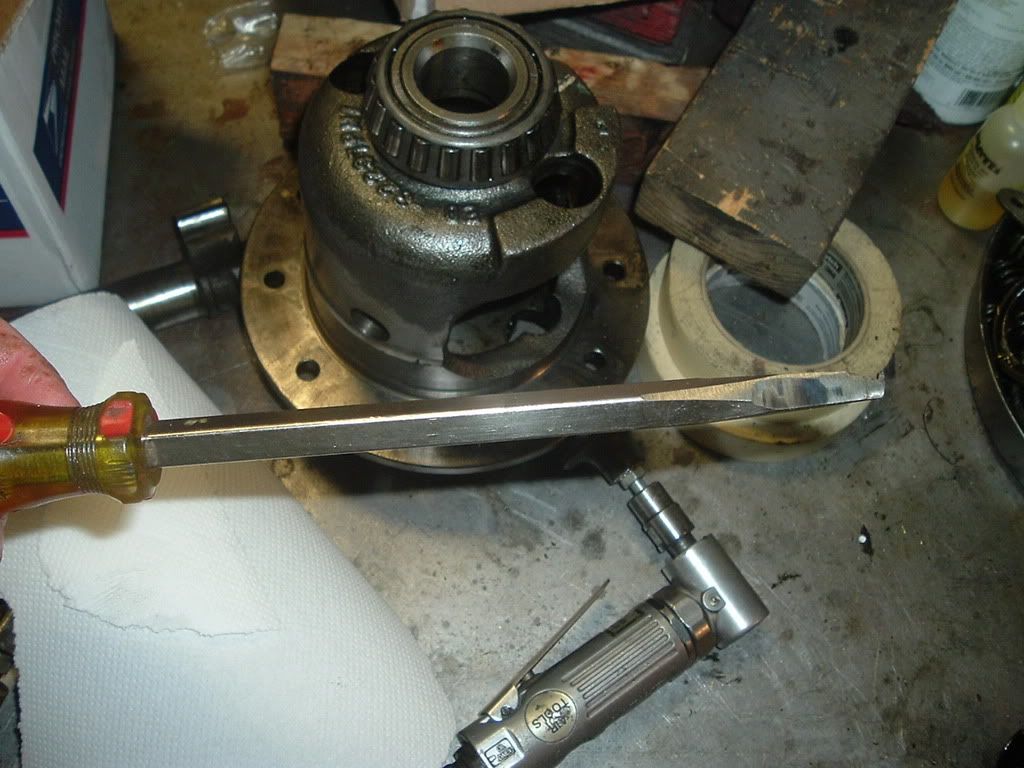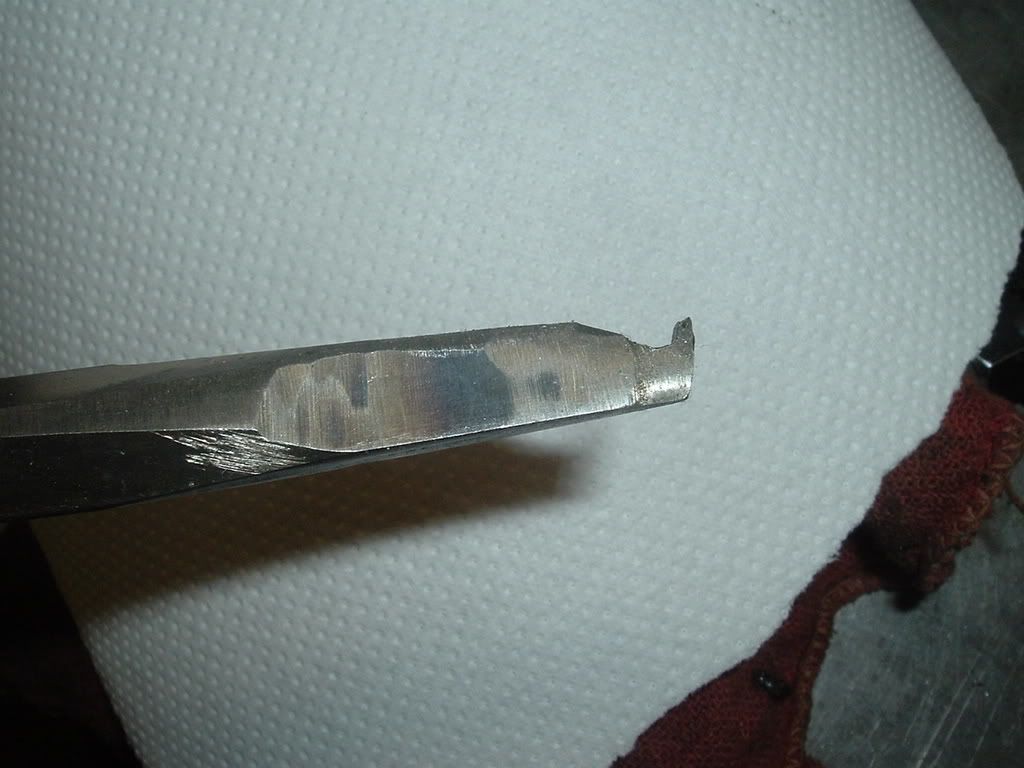 Have Fun, I'd still rebuild it if it were mine, but you're the boss.