:crazy: Ok here is one job I get a lot of questions on. First thing I find is that a lot of guys are intimidated by this job. Once you understand corvette rear bearings the mystery will be gone. You'll be able to decide if you want to buy the tools and try the job or farm it out. Now the tool cost for a set of arms is more then farming them out so think about what your plans are. If you want to join the dozens of Arm Rebuilders out there buy the tools - but do the job right. This post will have pictures of various jobs I did so don't be surprised if the arms look different.
To do this job follow the GM manual procedures. I do some machining to my jobs that others don't. Take it for what it is and make your own choices. One thing I already know is guys have been asking questions now as opposed to just having the jobs done. Also ask your rebuilder if they supply any job reports and pictures on their work. I like to keep the car owners involved and make sure they know what was done with their arms.
Here are what your arms may look like once you get them out. I always rebuild them off the car but they can be done on the car. I would never do it that way unless I was stuck out of state on the road. Doing them on the car will not address the front bushing for dry rot and play. Trying to get an accurate setup will be difficult but getting a "good" job with GM specs up to 008" endplay is possible- if that is what you want ok, I like to dial them in much tighter so there is no lateral play and the bearings are smooth.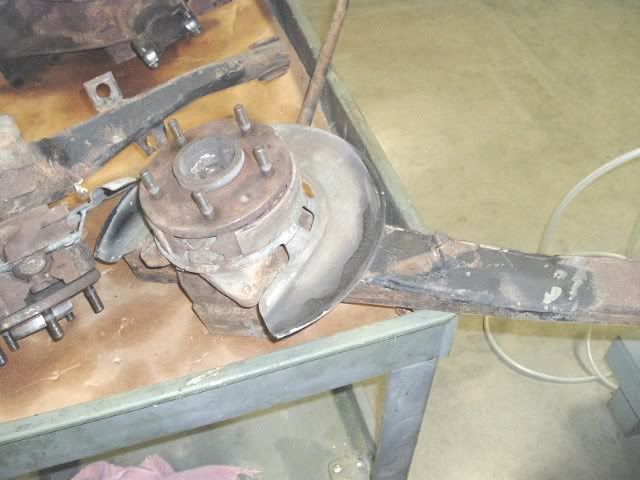 Here is a 64 arm. Remember the 63-64 and some 65's had drum brakes.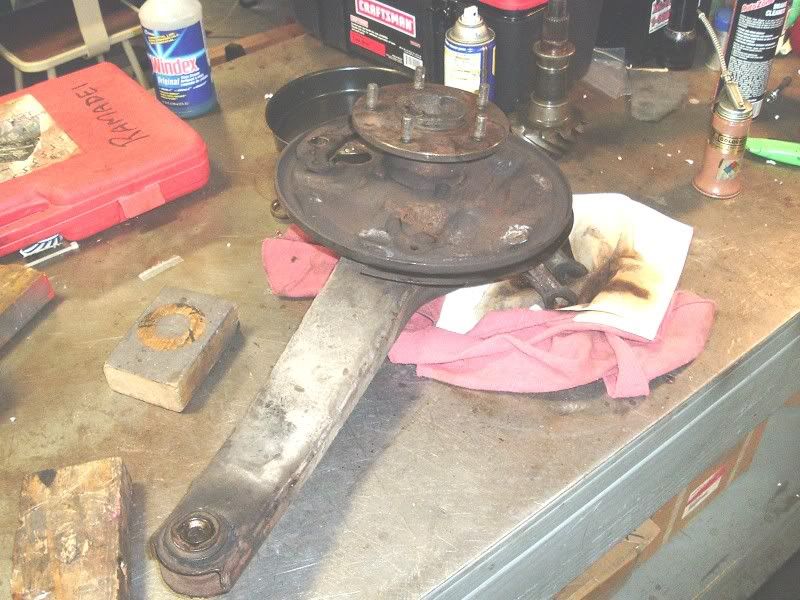 Look them over for rot, being bent, and look at the front bushing for dry rot.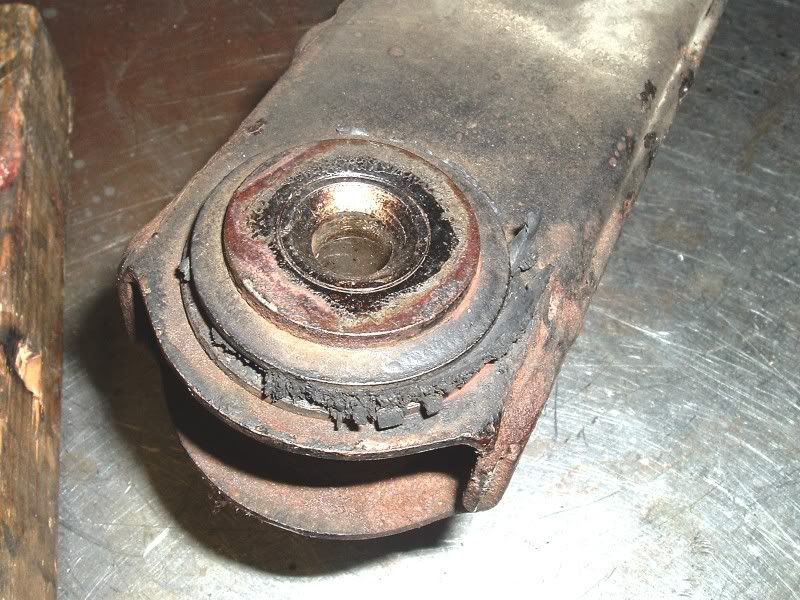 I use one of those spindle protectors and either press or hammer the spindle out. If you hammer them out place something to catch the spindle. Don't worry about the bearings as they will be replaced anyway. If you have one that is really rusted the press and some heat may be the only way to go. Also the spindle nut should come off and the tool thread on without a problem. Many times these have been worked on before and the threads are already shot and a new spindle is needed.
REVISION- I have not used a press on any arms now in over 15 years. A 4-5 lb mini sledge and the spindle knock out tool should be all you need.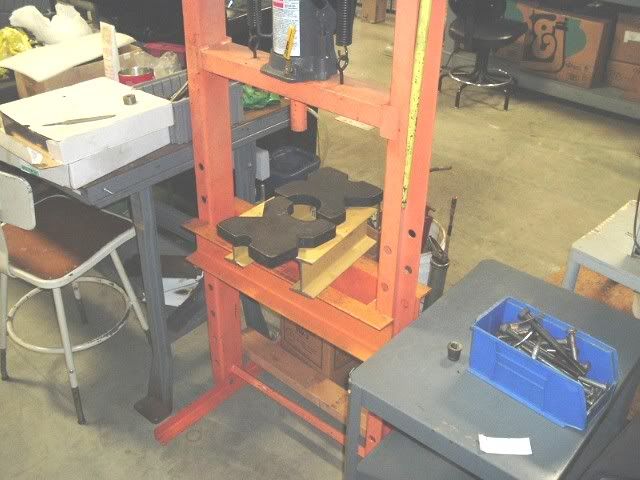 Here we have parts to one arm apart and cleaned up for inspection.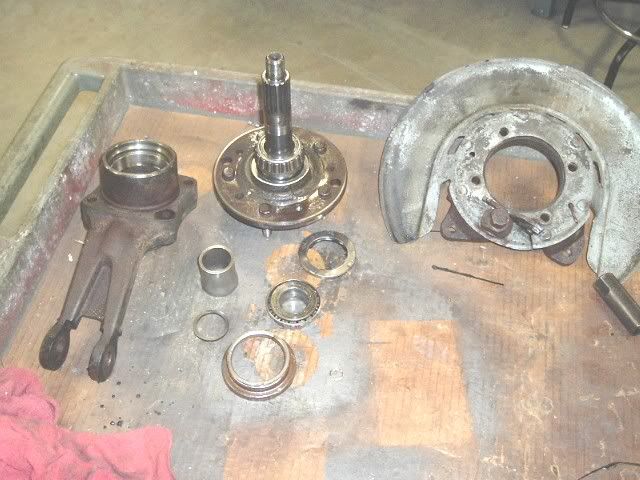 Here I found someone was in here before and installed the outer seal backwards.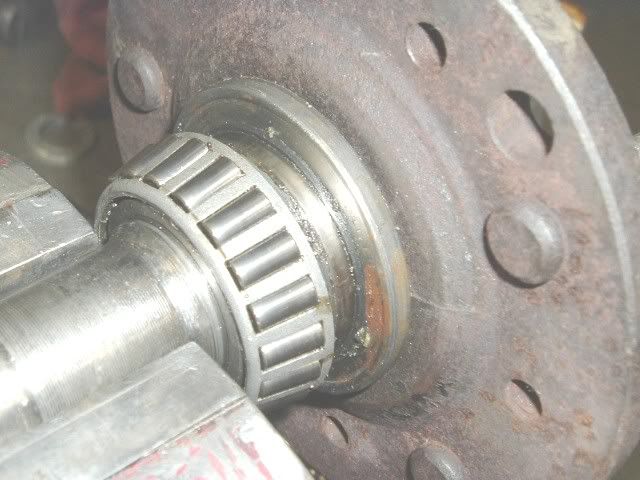 Once stripped down, I remove the front bushing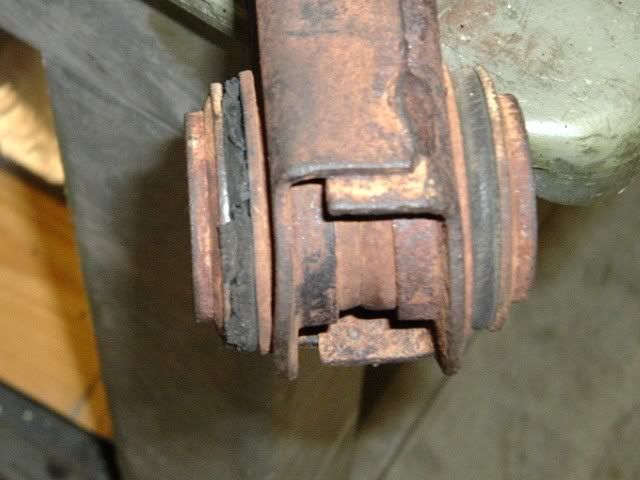 Drill the flare out and use an chisel to remove. I used to put these in a Bridgeport mill but a large step drill works as well.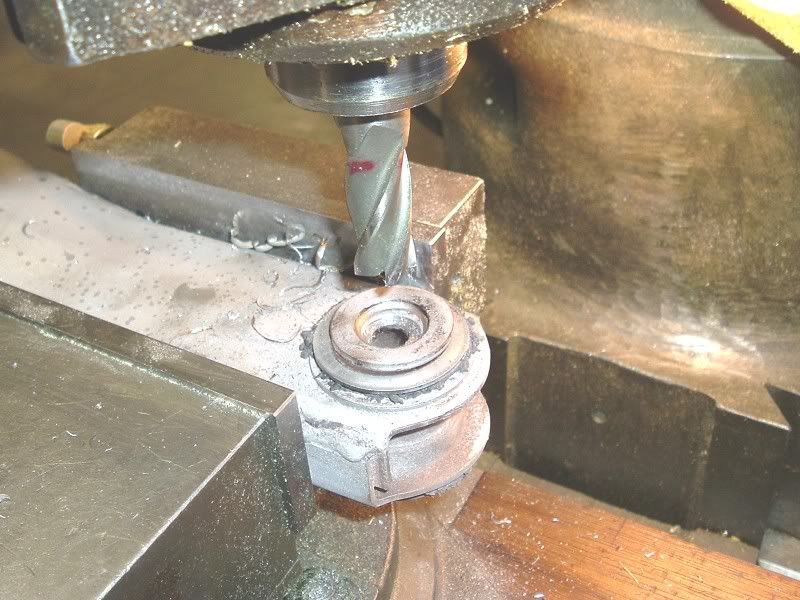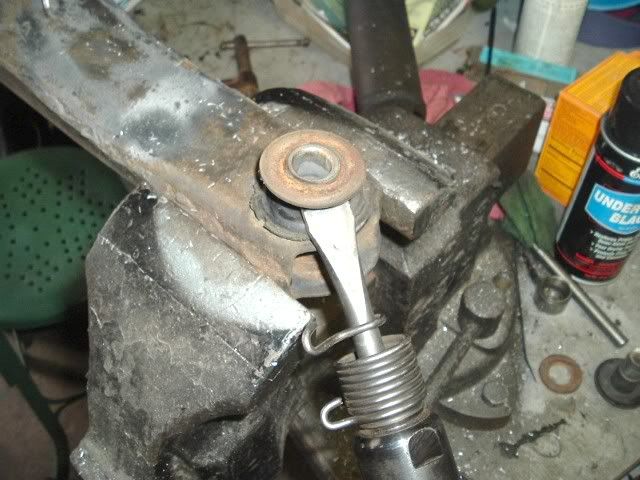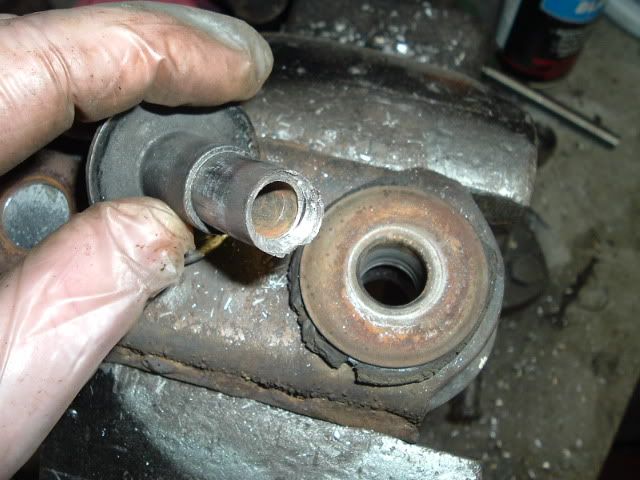 With the arm apart, I blast them to the metal and POR15 prep and paint them. I top coat with a satin black.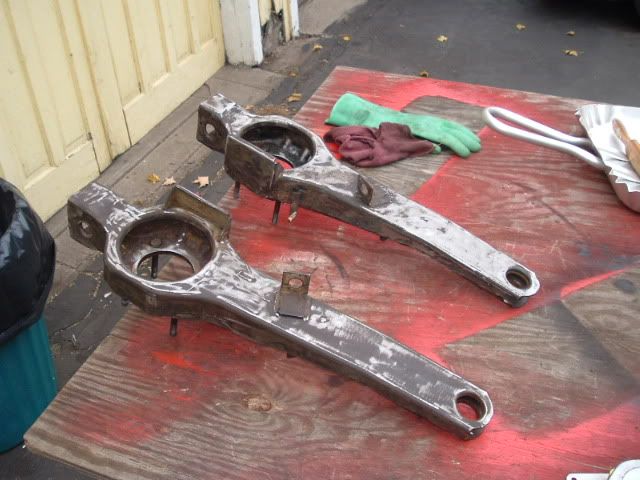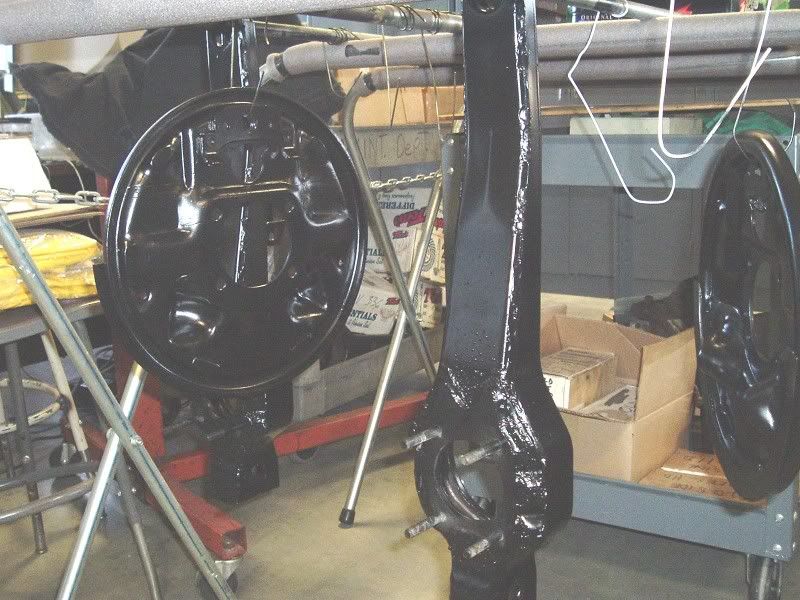 I use only rubber bushings, no poly for me. The rubber have to be compressed and then flared to correctly install them. I have found all kinds of crap work in this area, some have even left them unflared!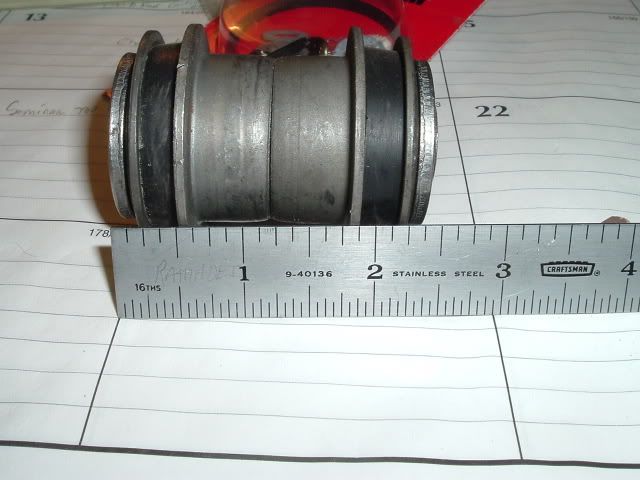 Here is the tool I made. Works good. There are a few on the market, some good -some junk.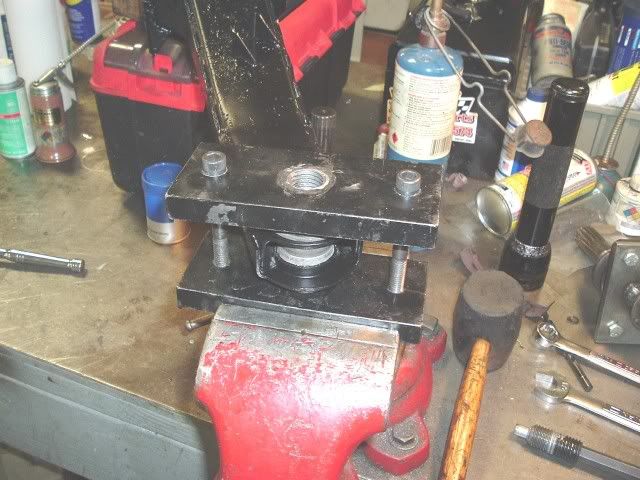 Here are what mine look like