Discussion Starter
•
#1
•
I have been on the fence about starting a build thread. My plan was to wait a few years so I've been posting some updates here and there. Spoke with Josh yesterday and after some thought I will go for it. The other build threads and post I have found very valuable, so thank you all.
Background on the car.
Purchased in 1977 by my FIL. He took my wife fishing in it as a child. Parked it in 1985. 1995 I came into the picture. Gave him grief over it sitting. Handed him my check book a few times, "put in a number" we laughed but he never did. Oct. 12th 2012 he was dizzy but felt ok otherwise. Nov. 26th 2012 he passed in our living room. Cancer is bullshit. My wife asked me to fix her daddys car so we could go for a ride. That's what we're gonna do, and then some.
The day Pop brought it home.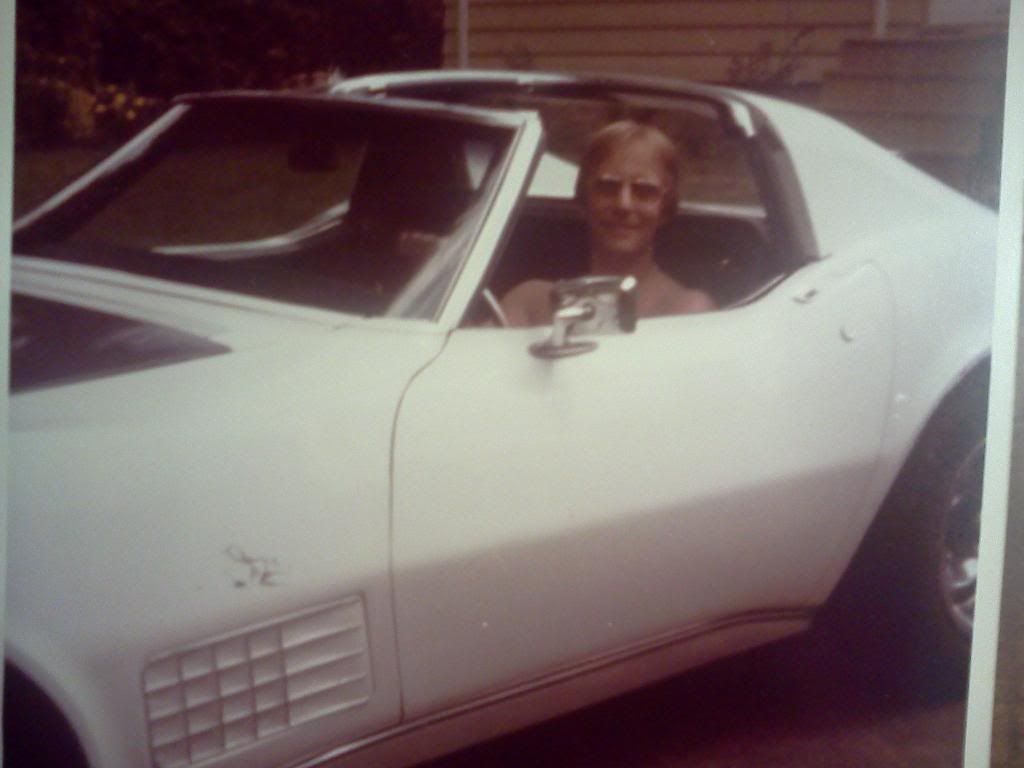 In Indiana and on the lift. Inspection to see exactly what we are working with.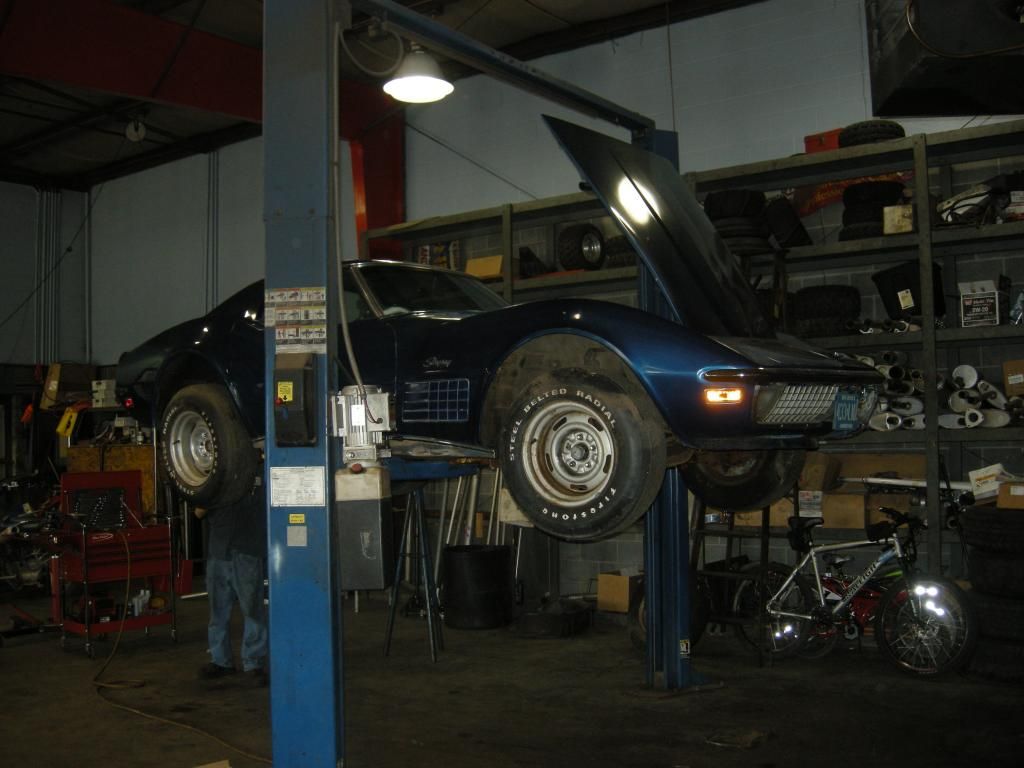 The engine would not turn over, at all. So we pulled it.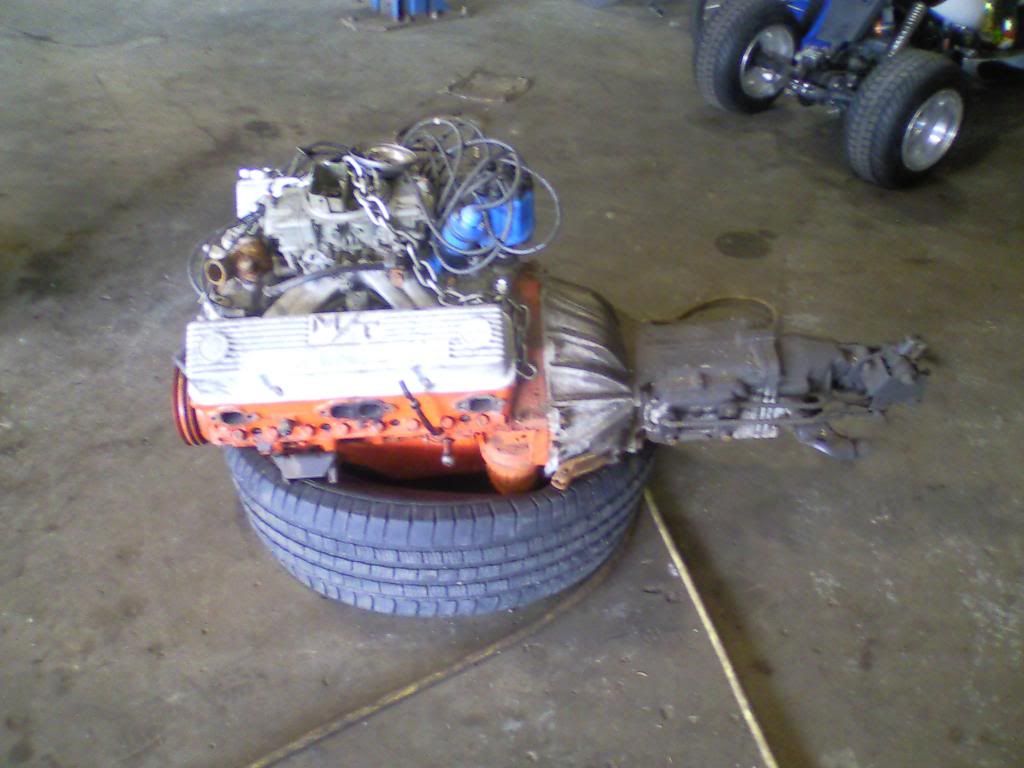 Some research indicated this 350 came from a chevy pickup. Tear down reveals a spun main bearing and other issues. This will be replaced with an LS. Wife suggested an LS7 as that's what was in her dads last car (09' Z06). I am leaning towards an LS3. We'll see.
Back in the garage on stands without engine.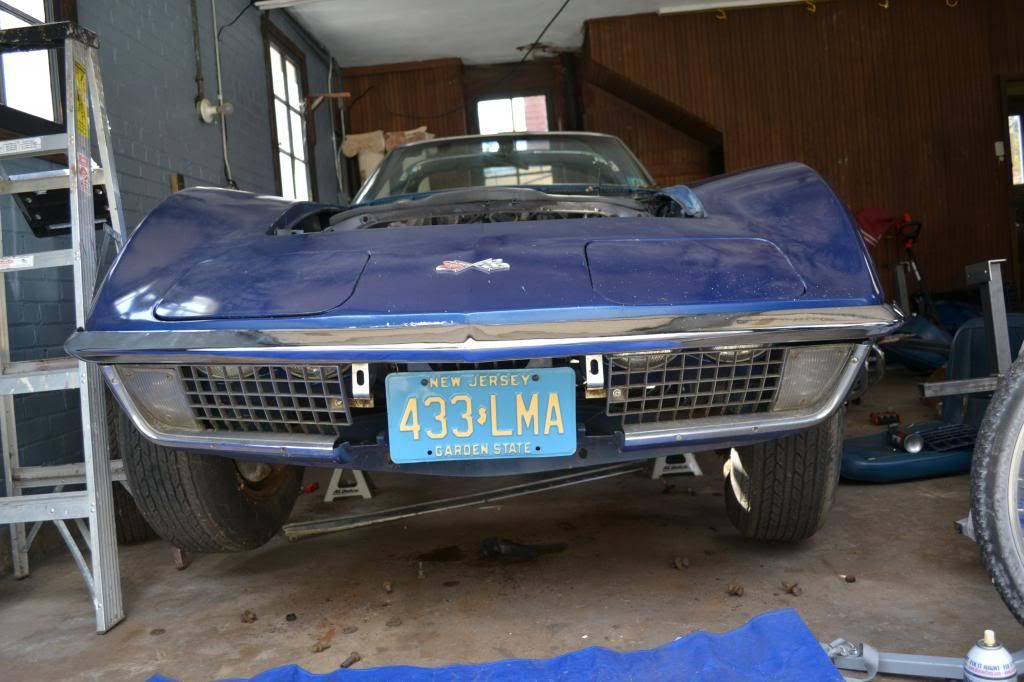 The more I dug into this it became apparent I should go to ground zero. The decision was made to go to the frame.
I wanted to remove all the weight I could. Interior removed, doors, hood etc..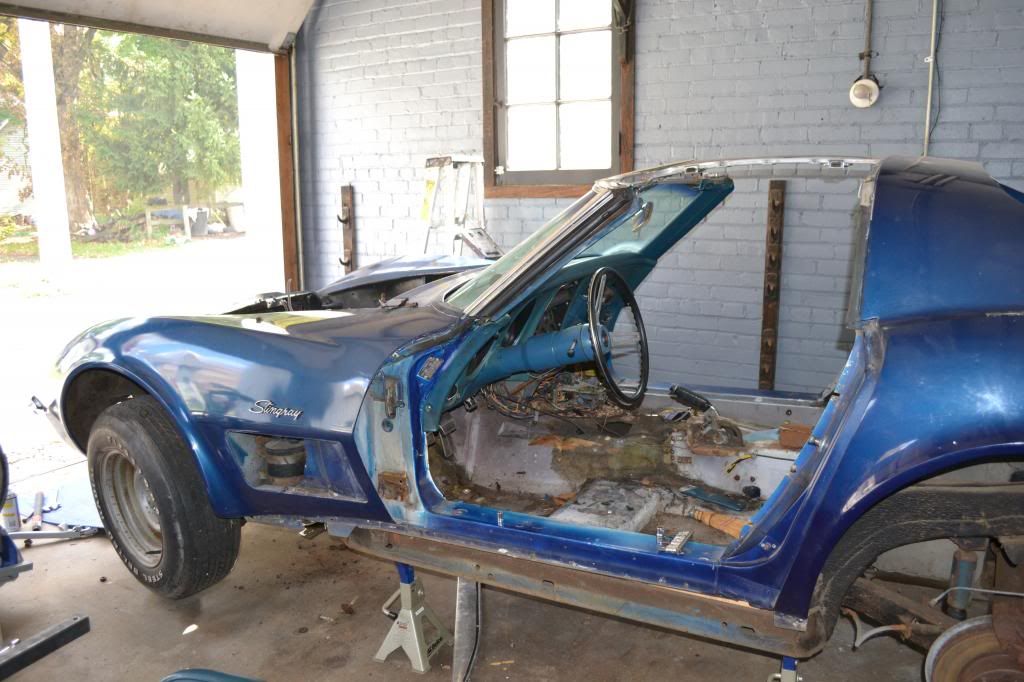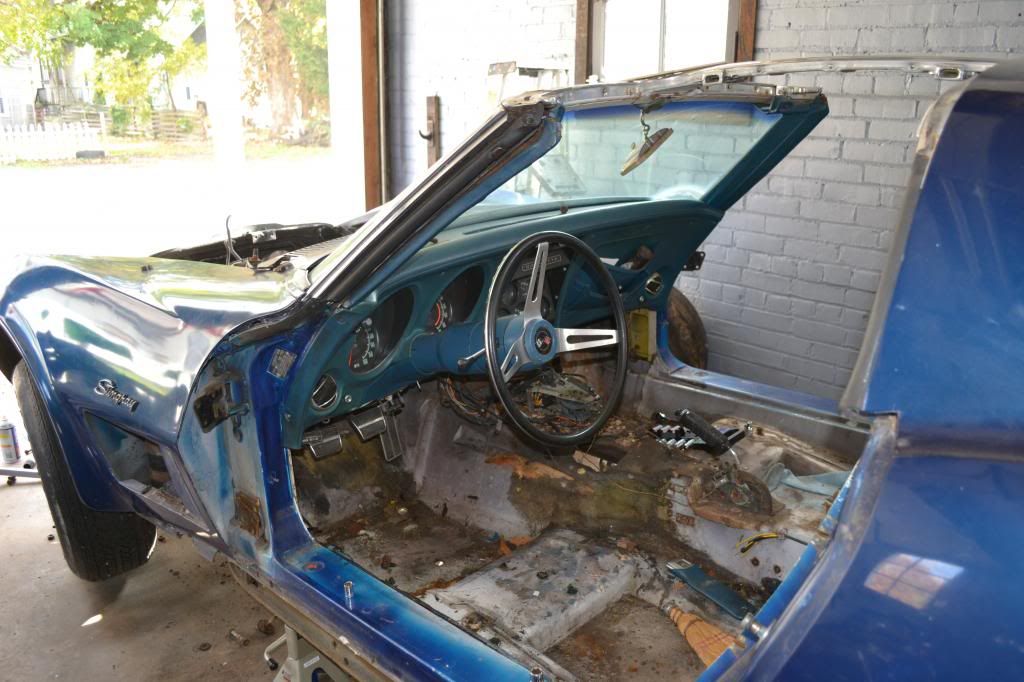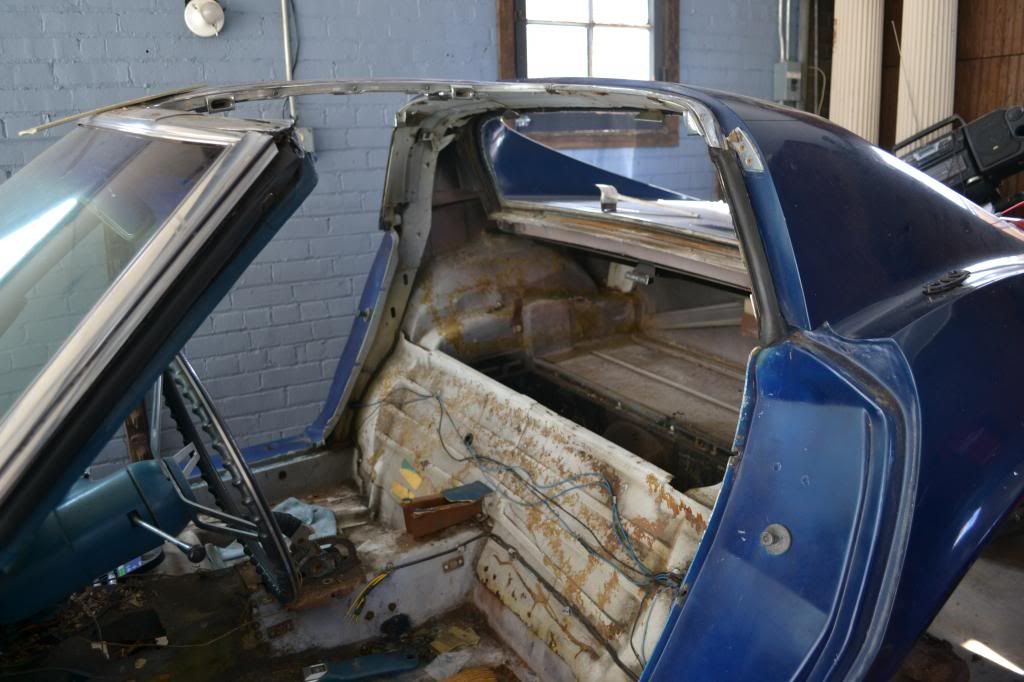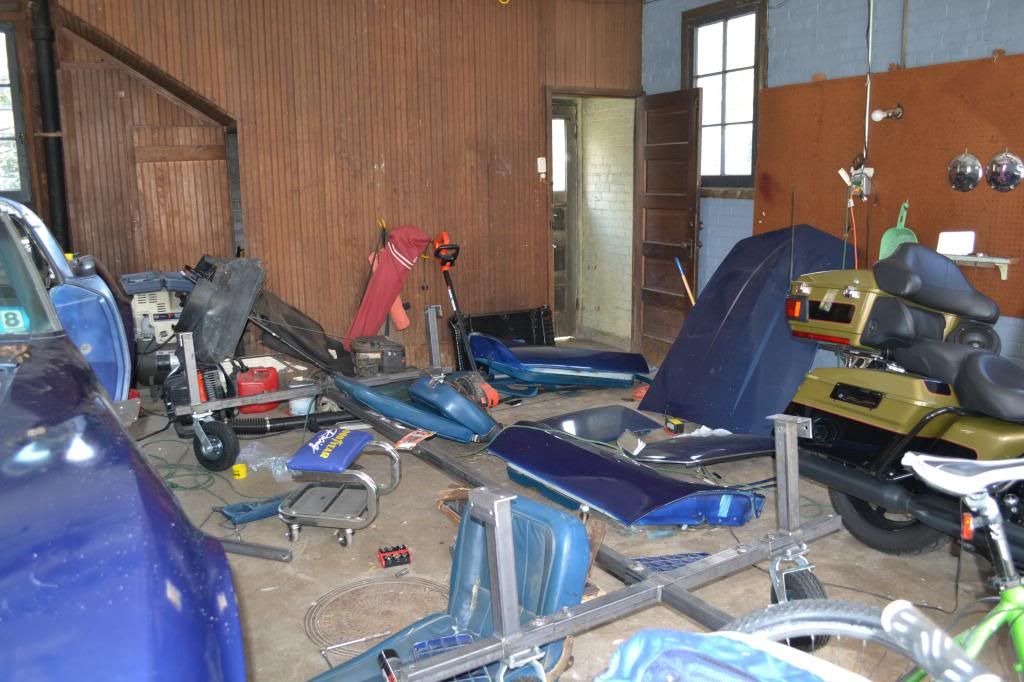 I removed all of the mounting hardware. Number 4 on both sides had to be cut. I blocked the frame slowly to ensure it was free.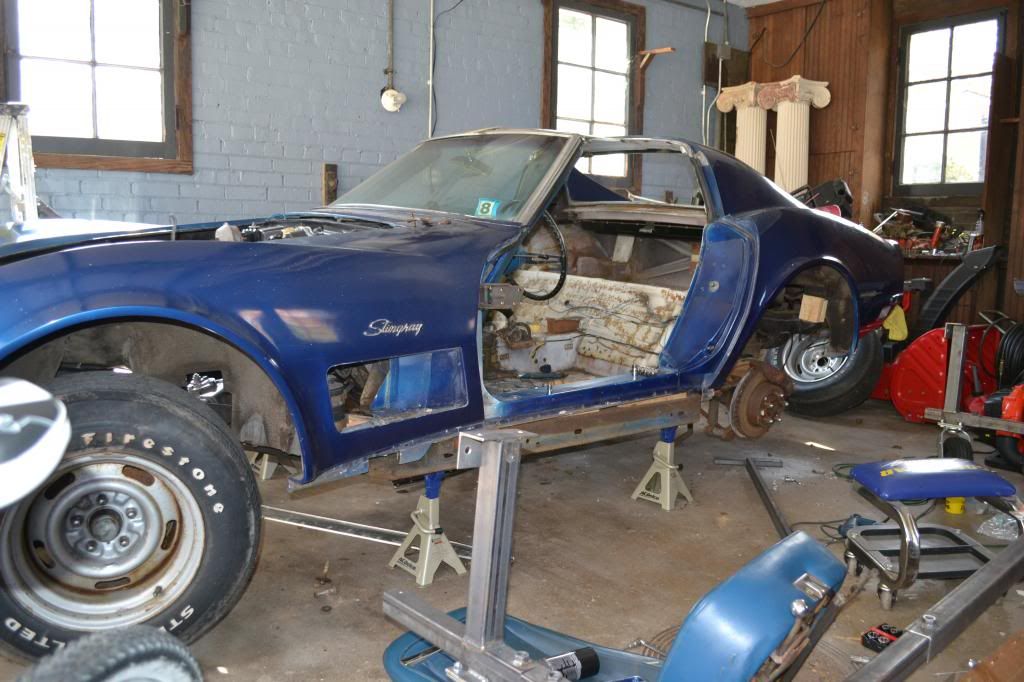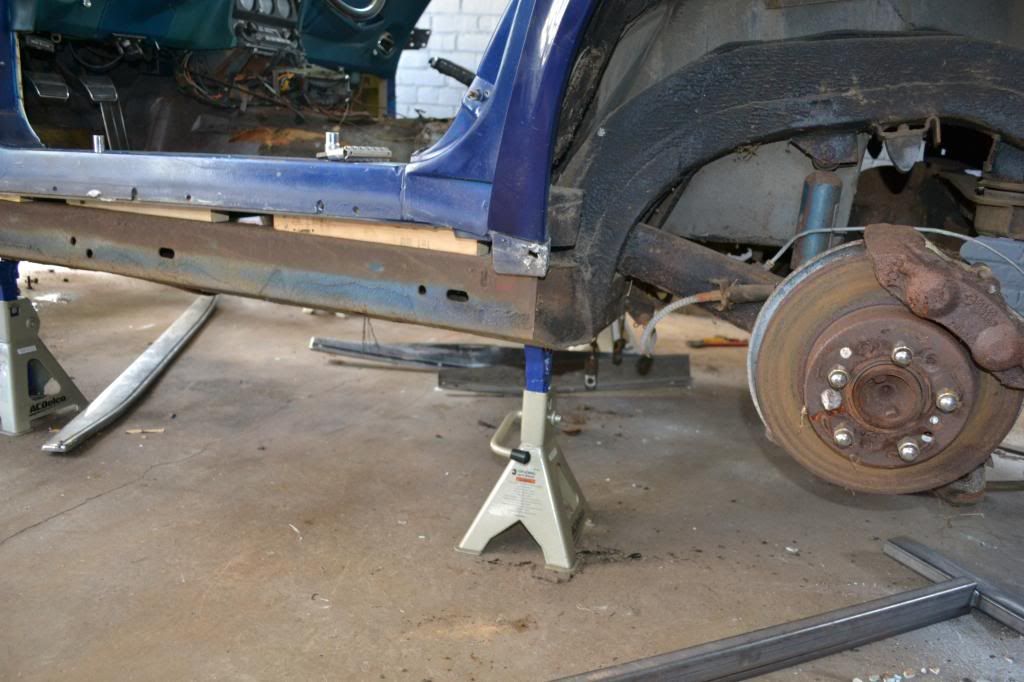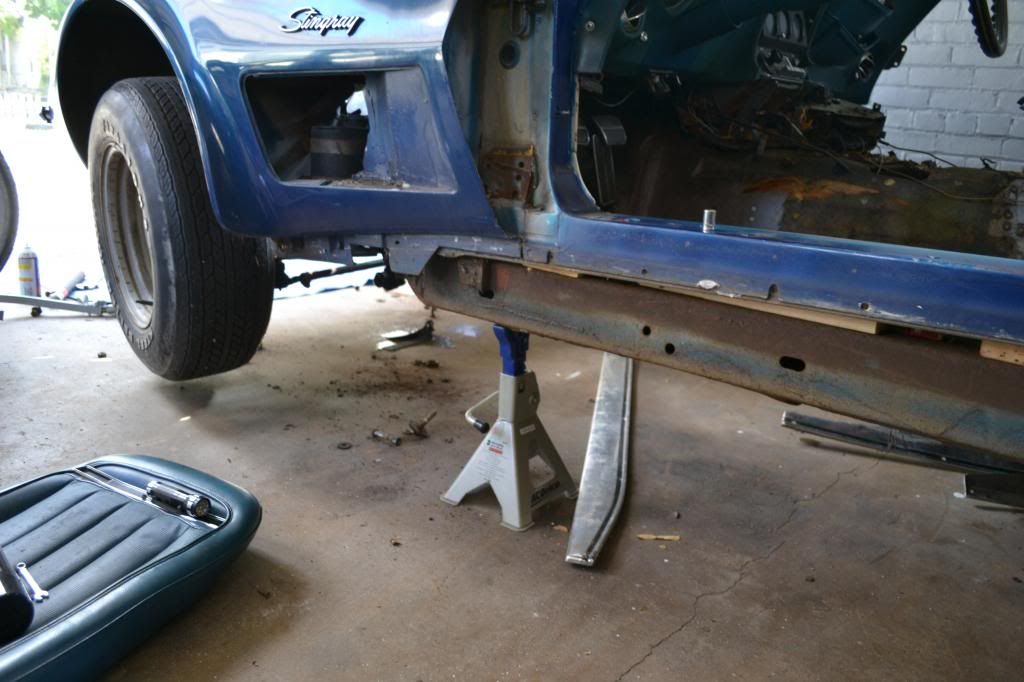 I bought a body cart on ebay. I know some guys build them, I didn't but will have a good deal for a forum member when I'm done with it.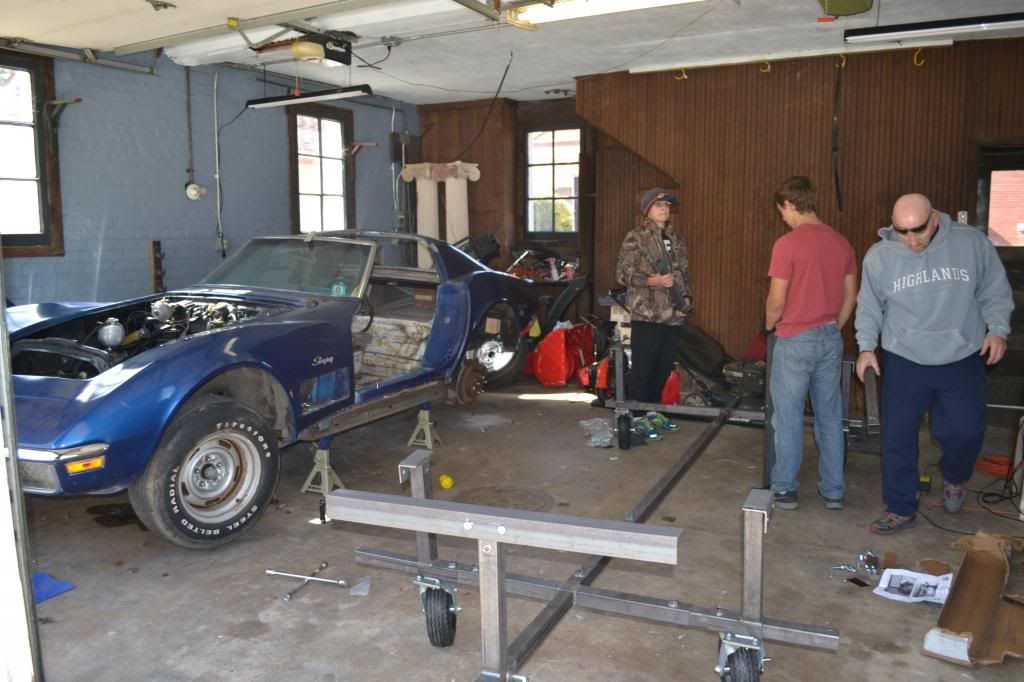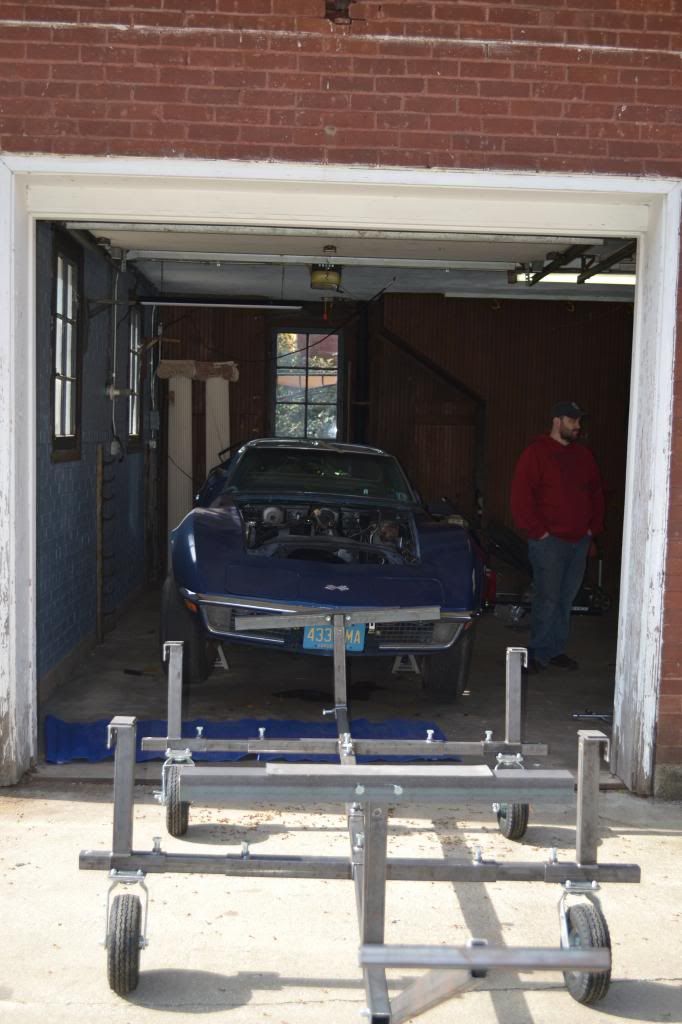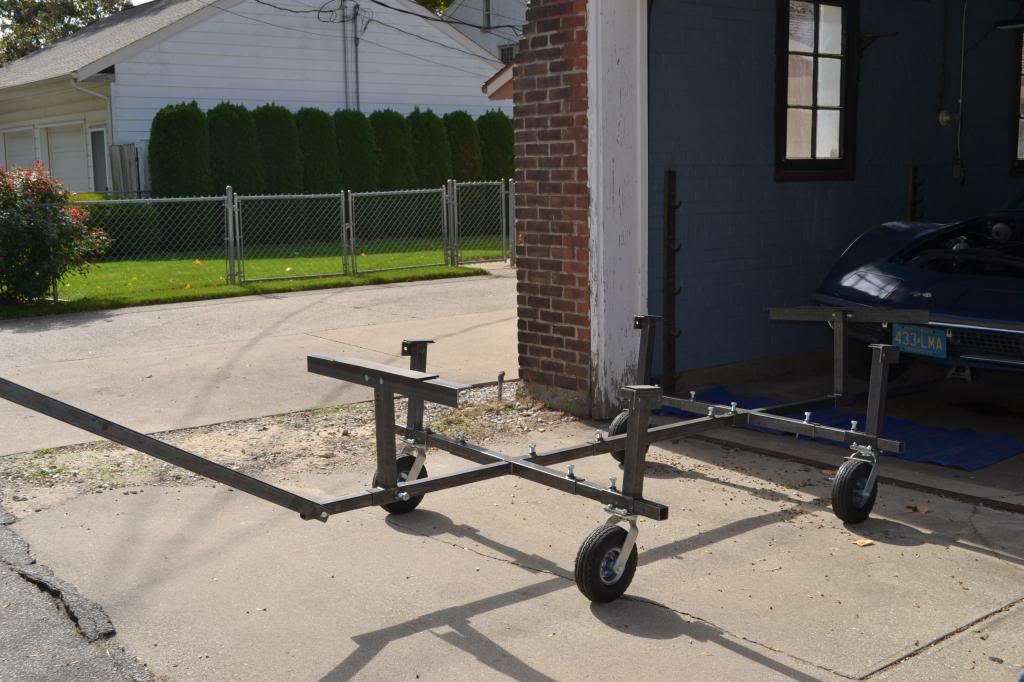 Here we go..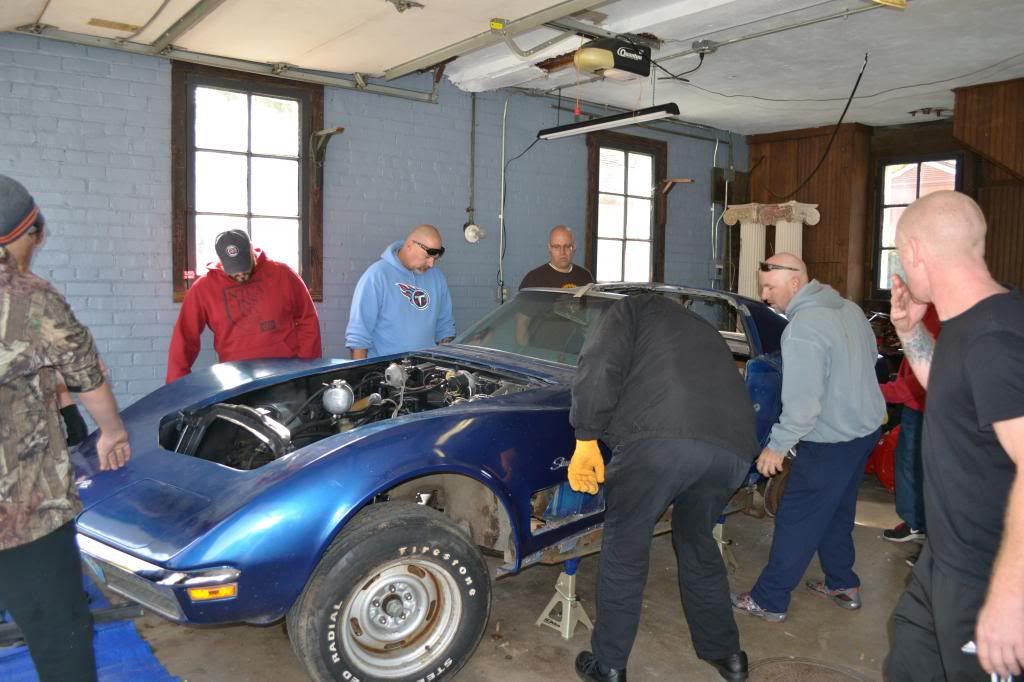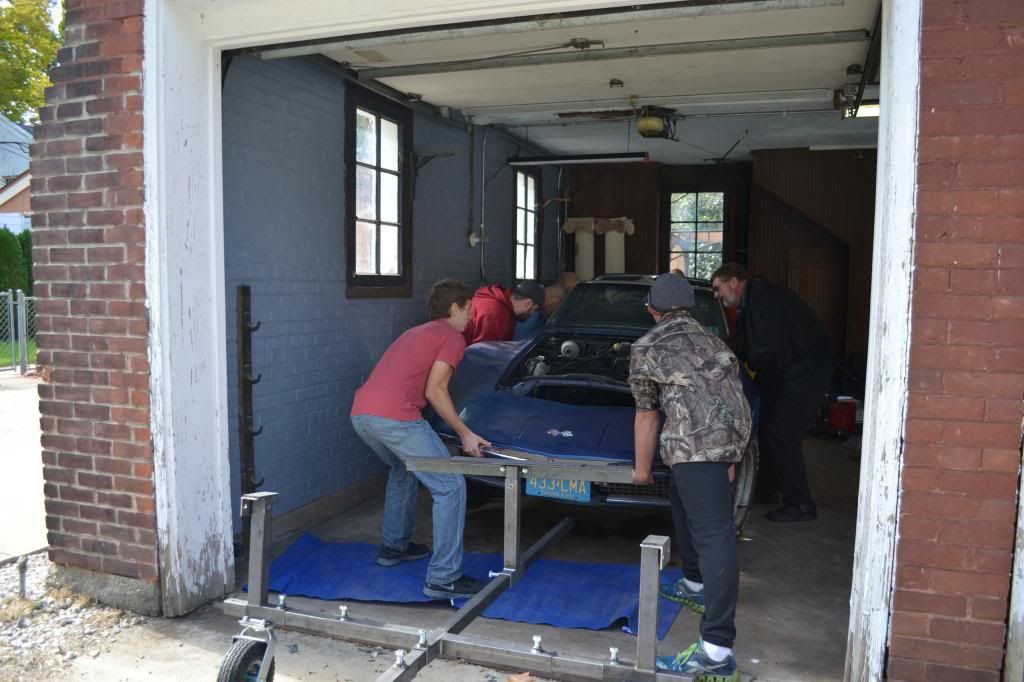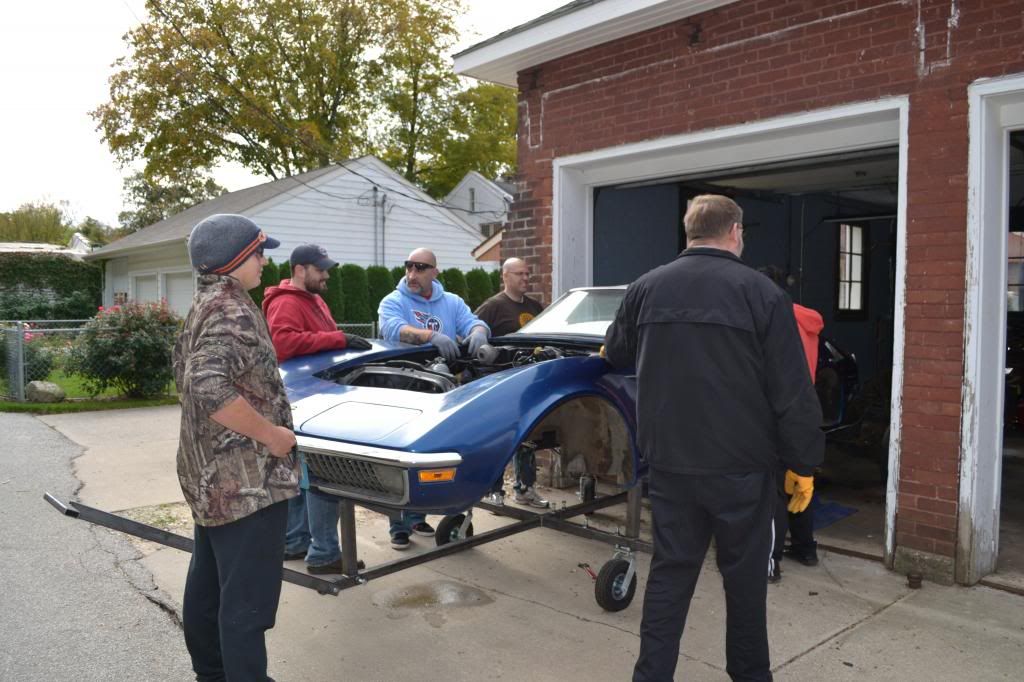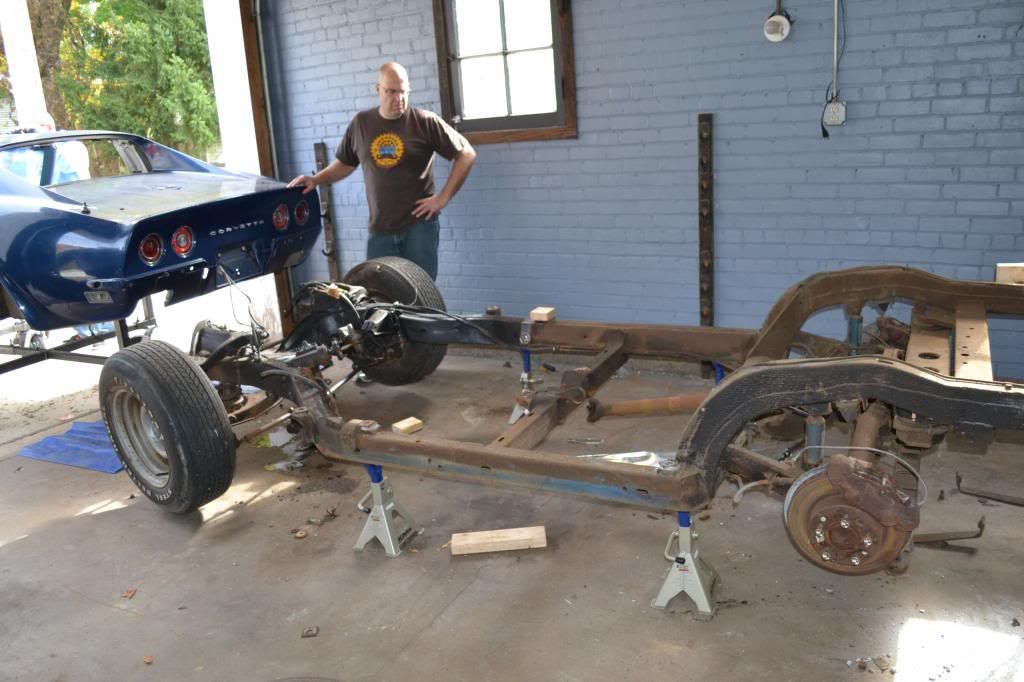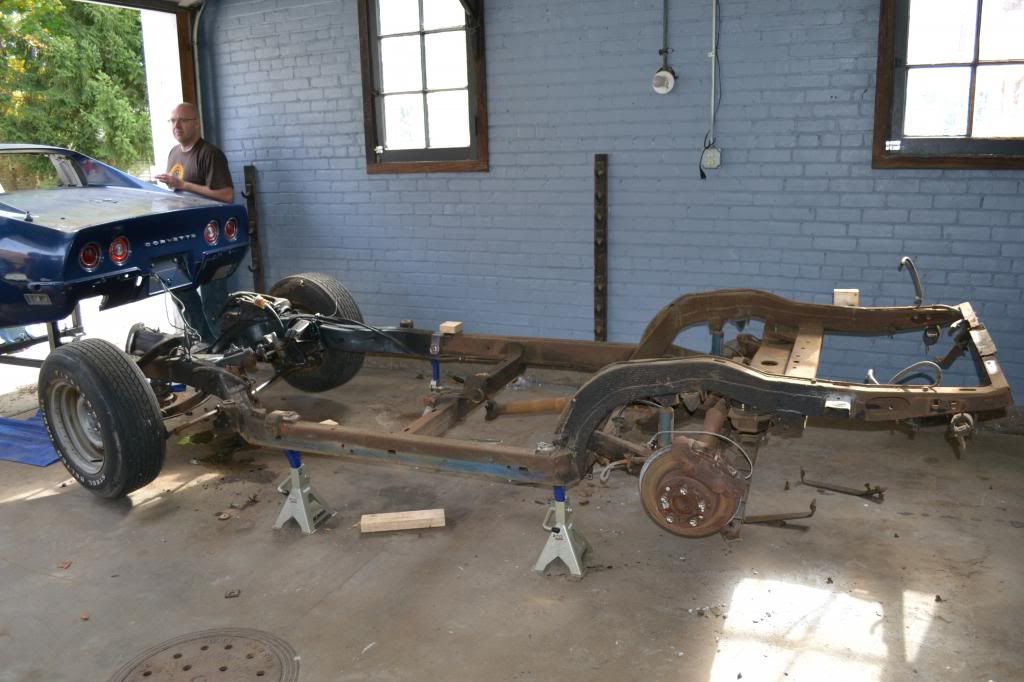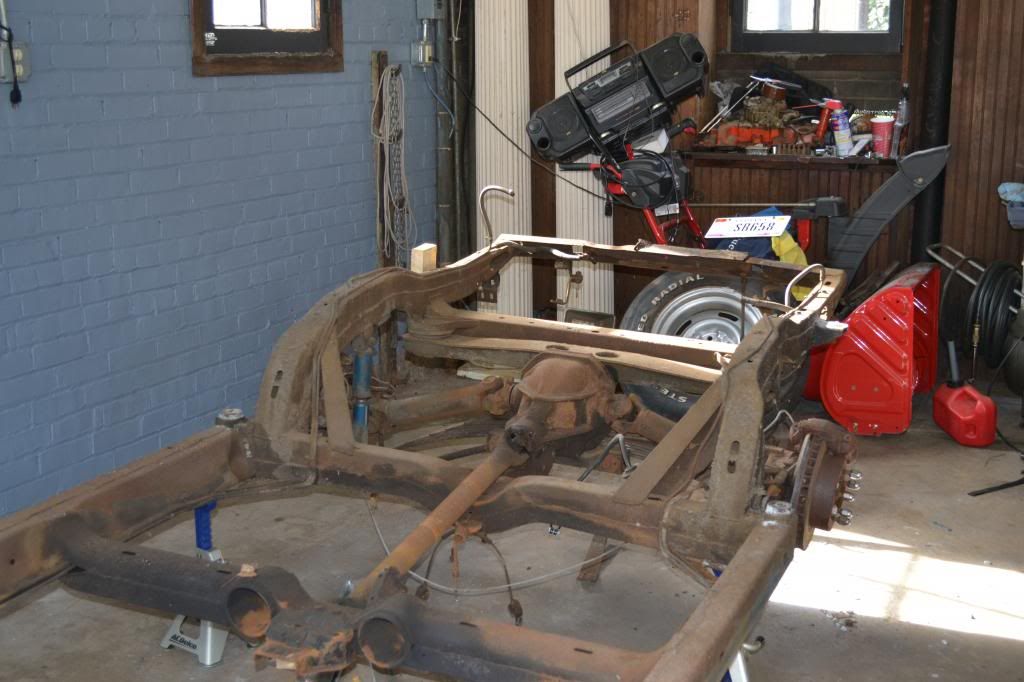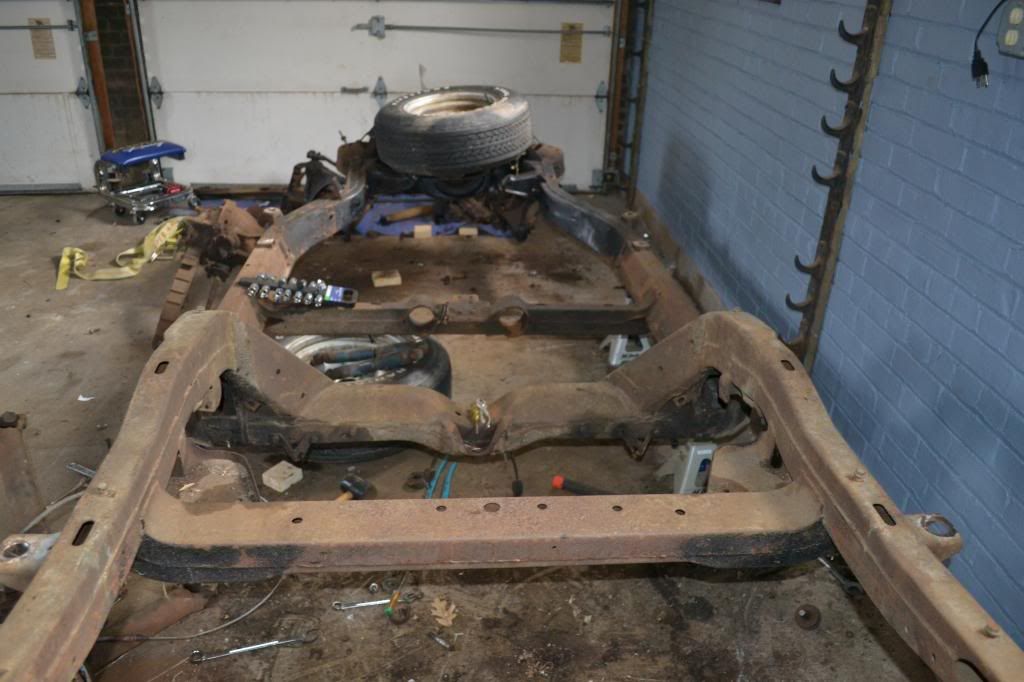 At the sandblasters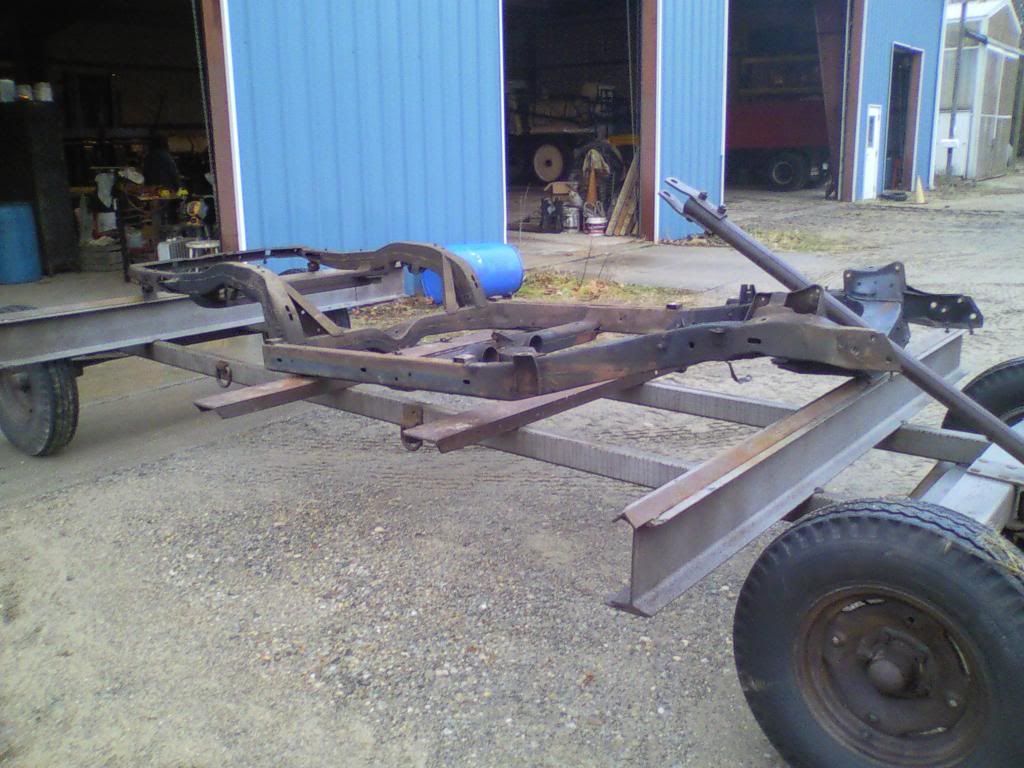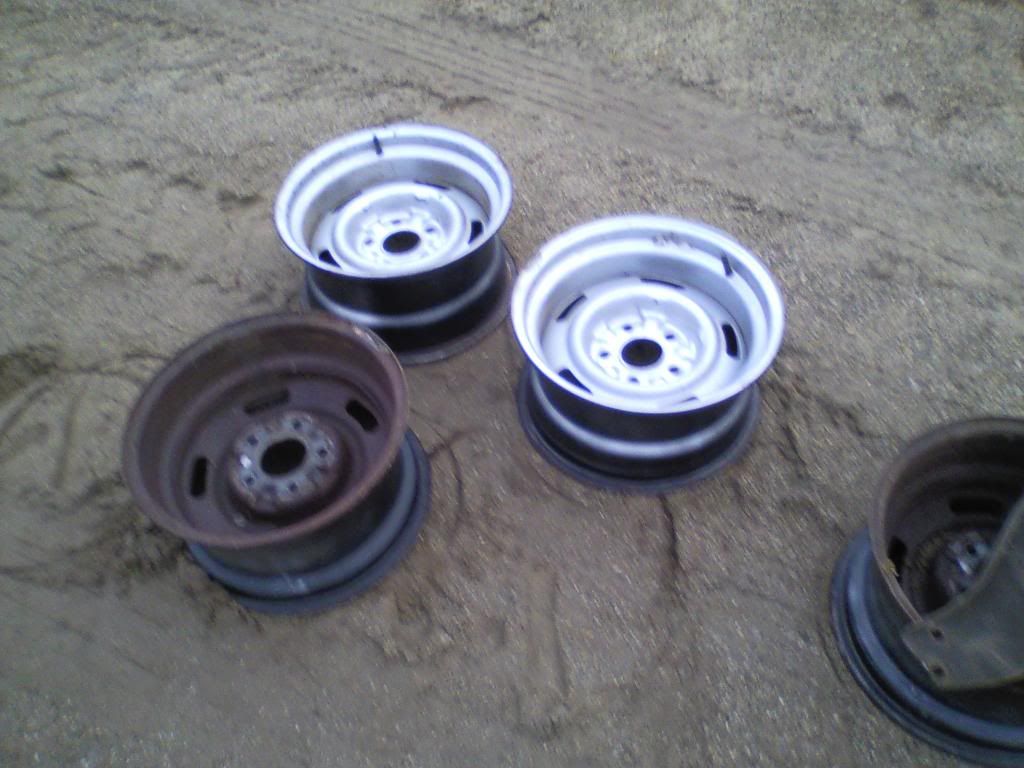 The painter allowed me to help with the body work. The blue paint was laid on by my FIL in his garage around 1980.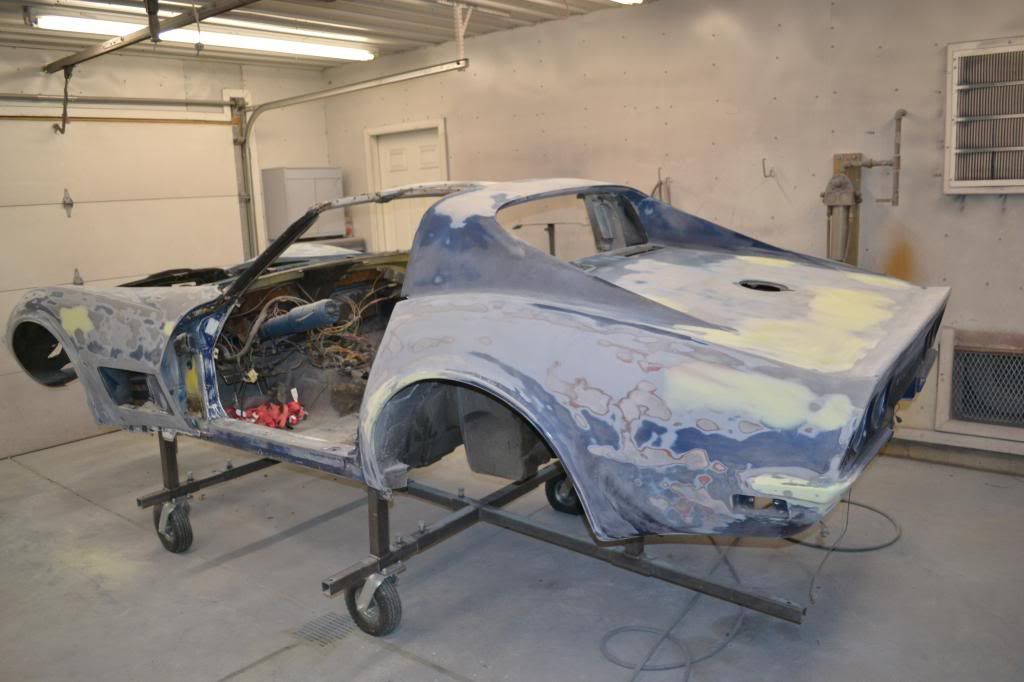 No luggage rack for me.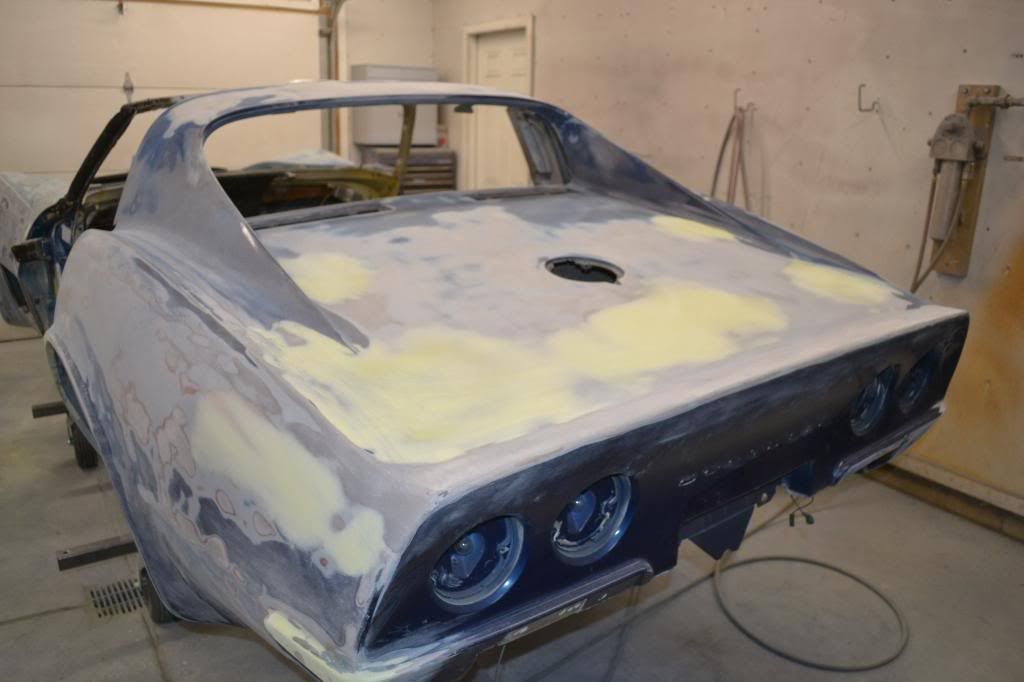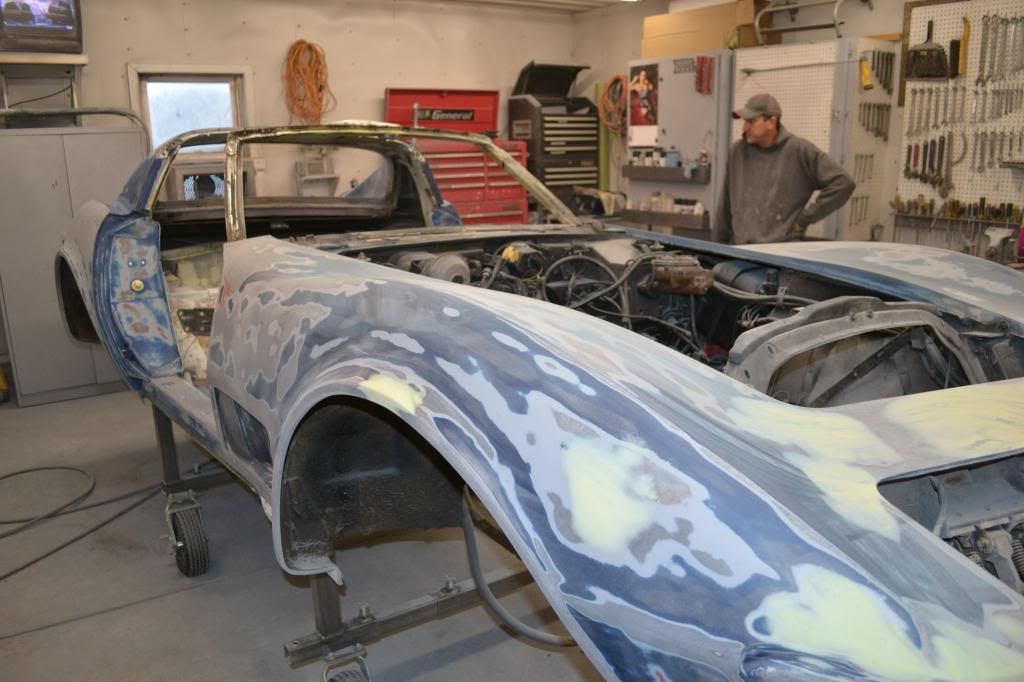 I'm guessing I removed 30lbs of dirt/road gunk..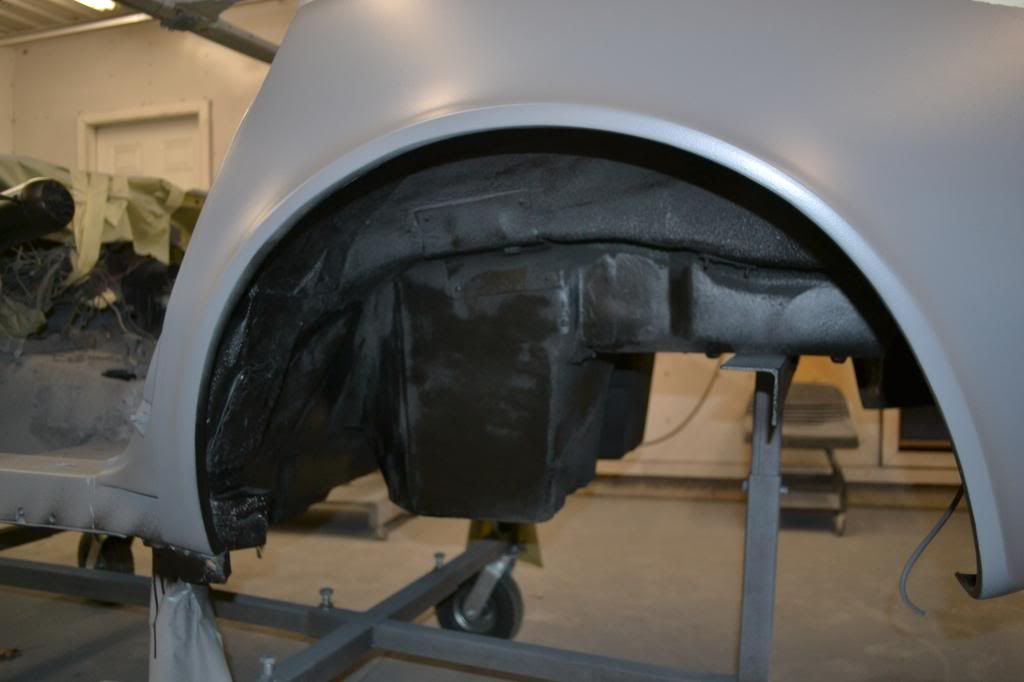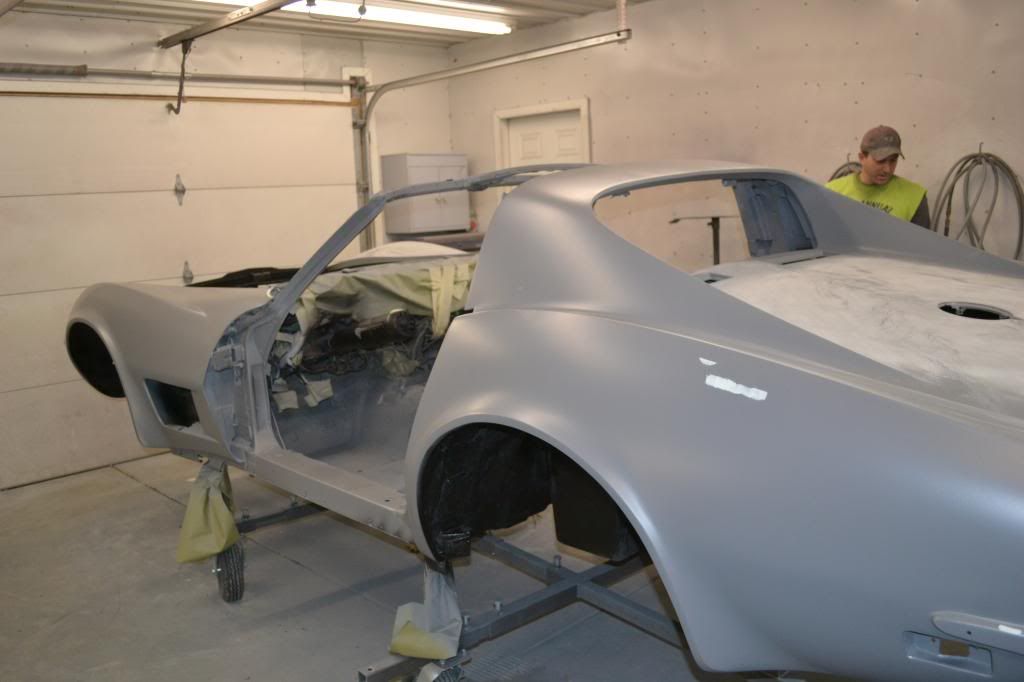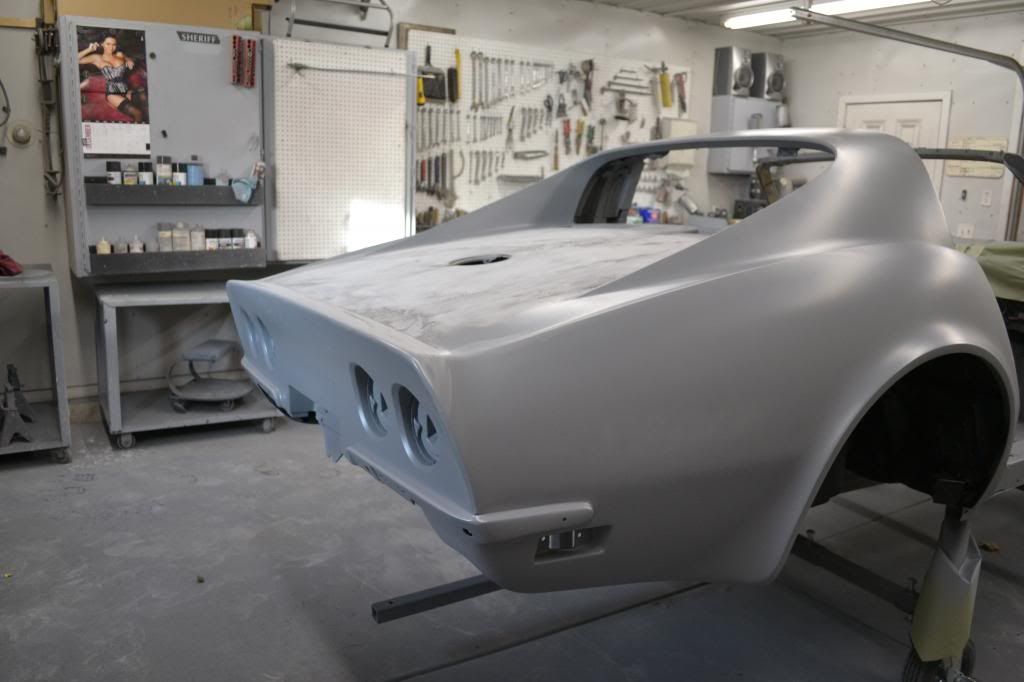 Yours truely..Notice he had me shoot the underside of the hood. Smart fella.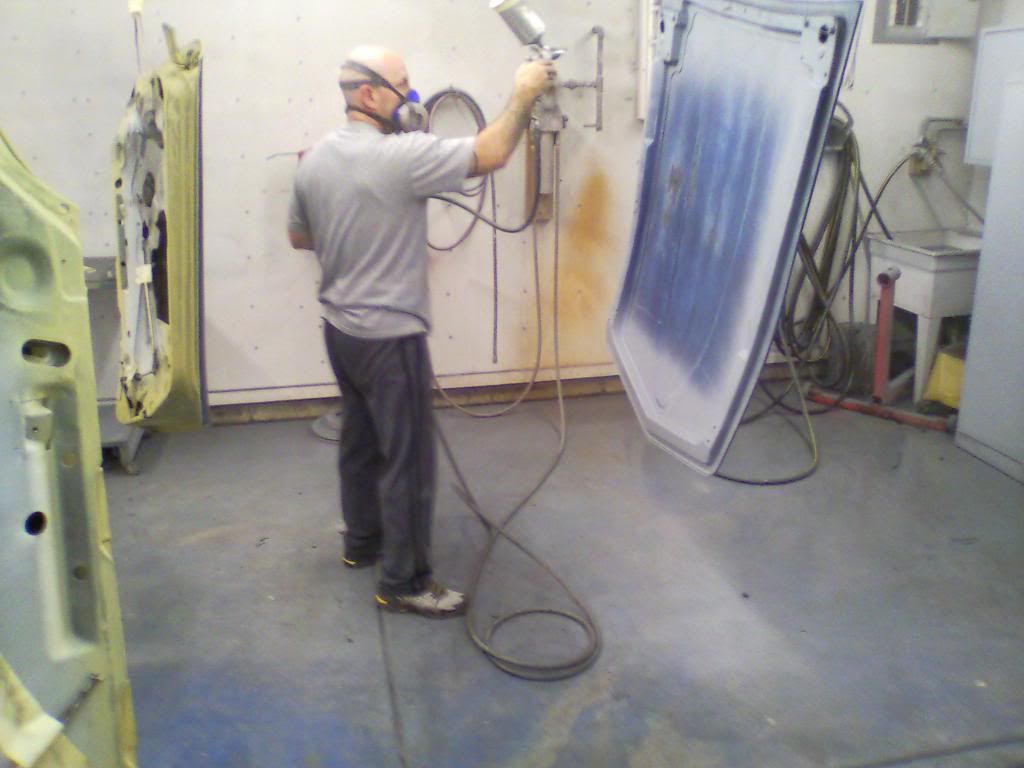 Went with green.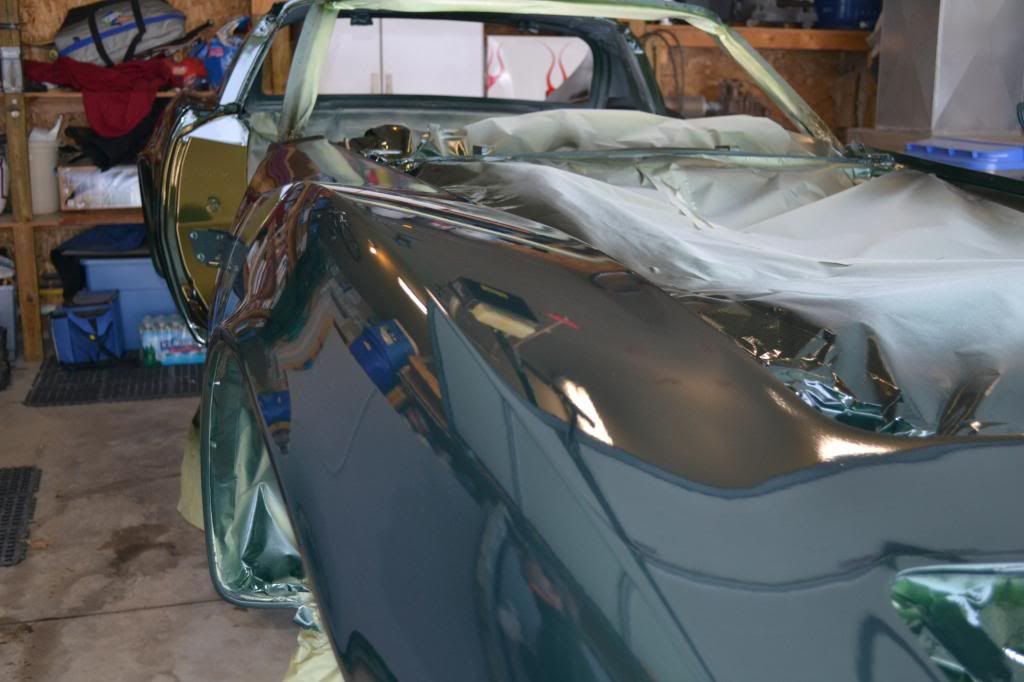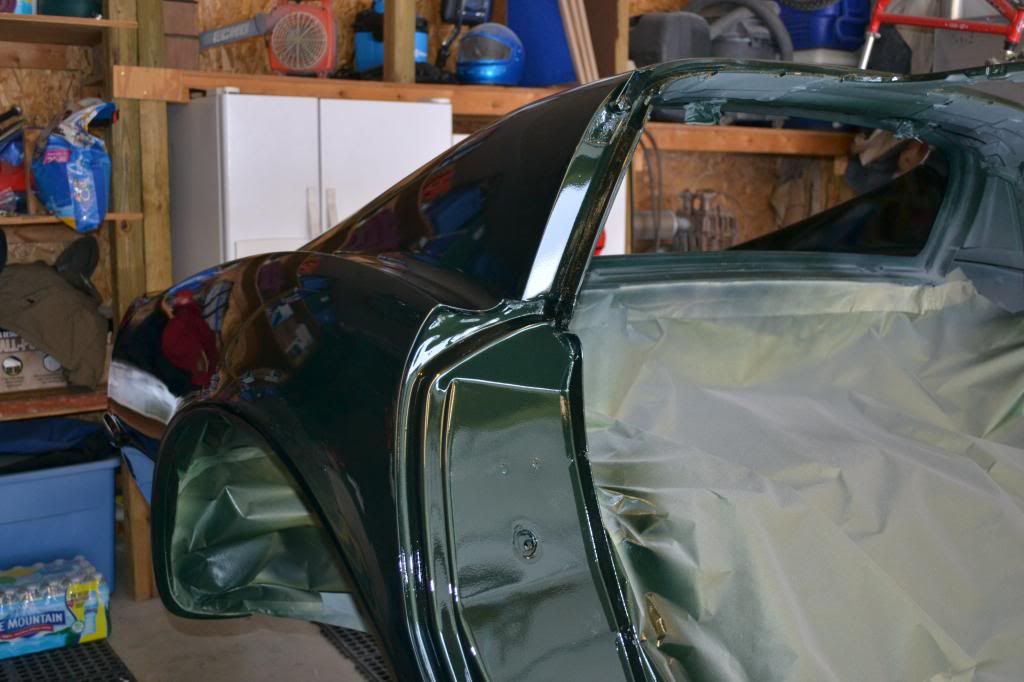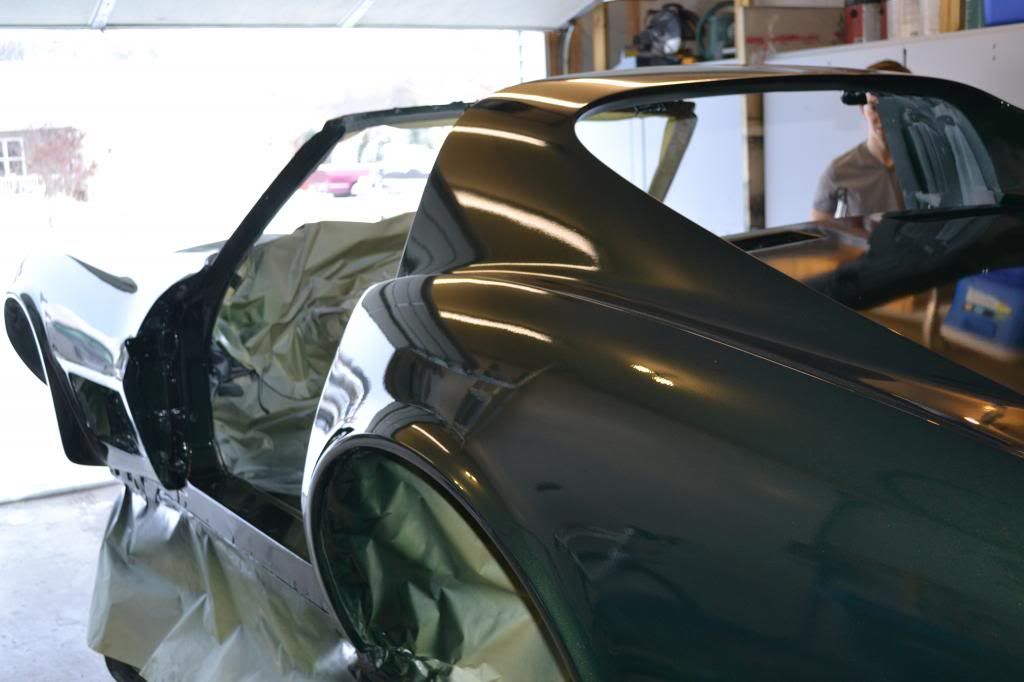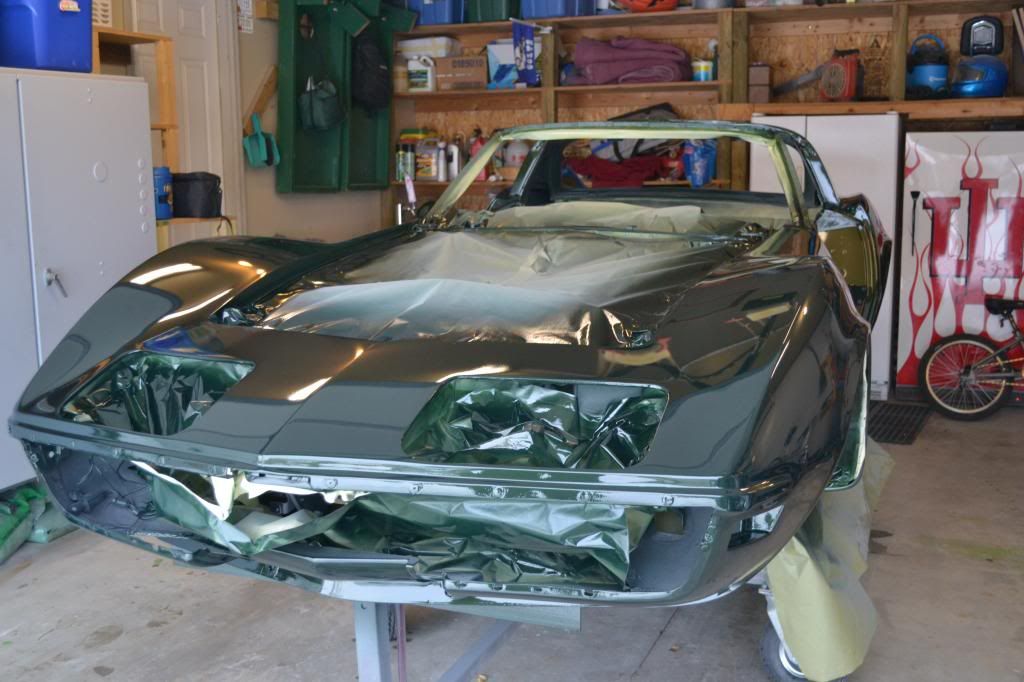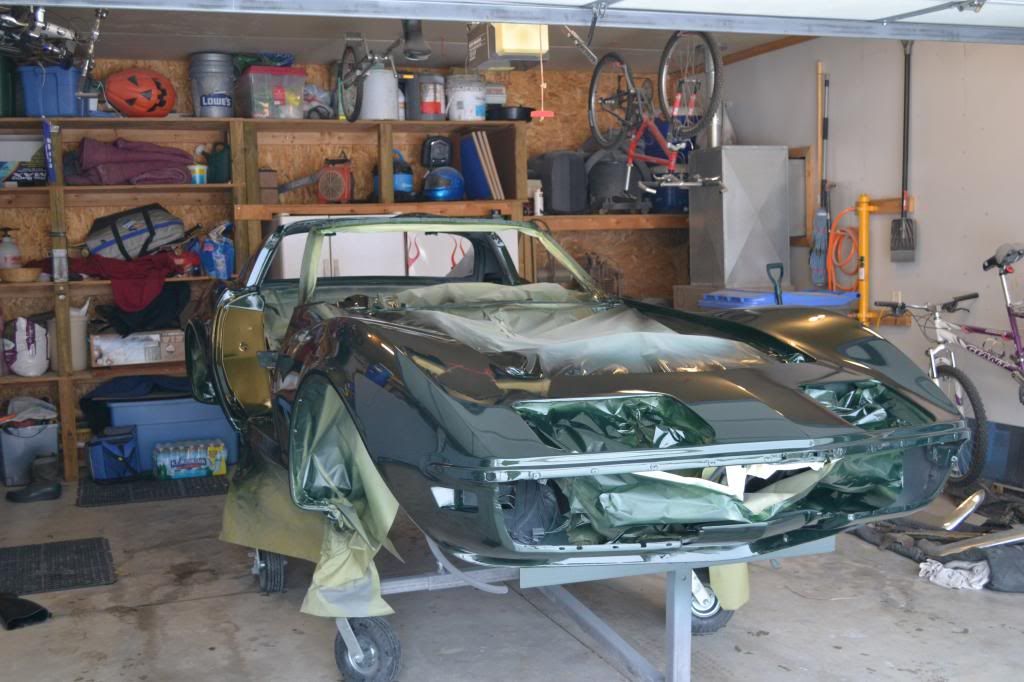 Frame back from blaster. Josh sent me some pics to use as a reference. The crossmember is now modified.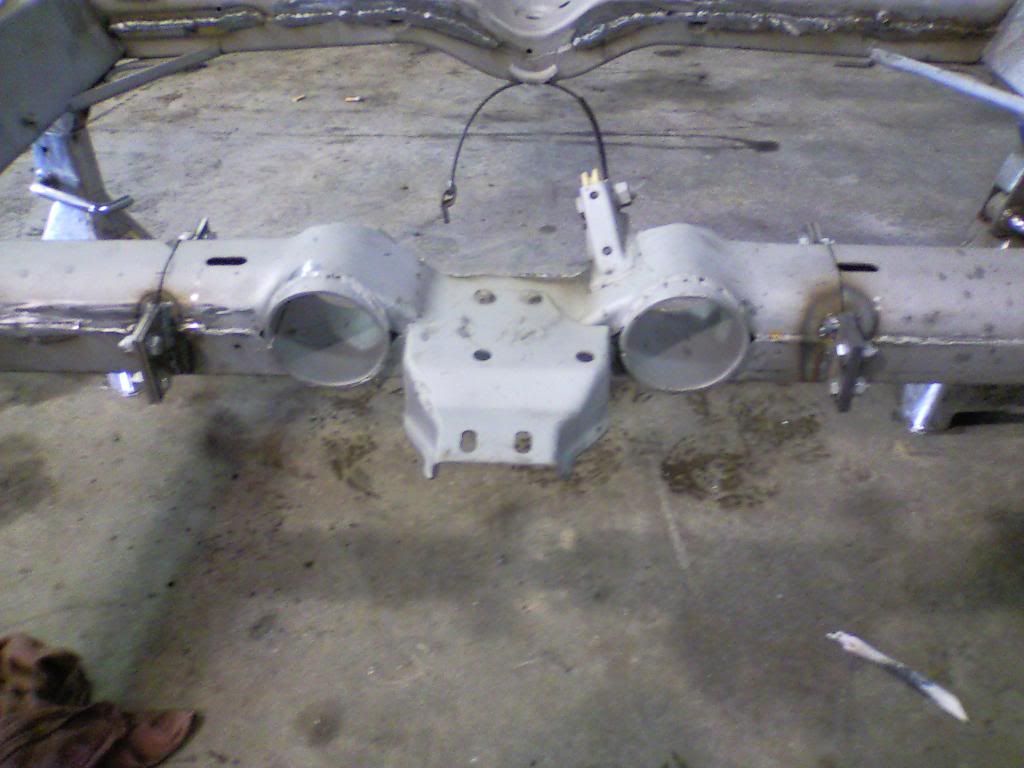 Frame after powdercoating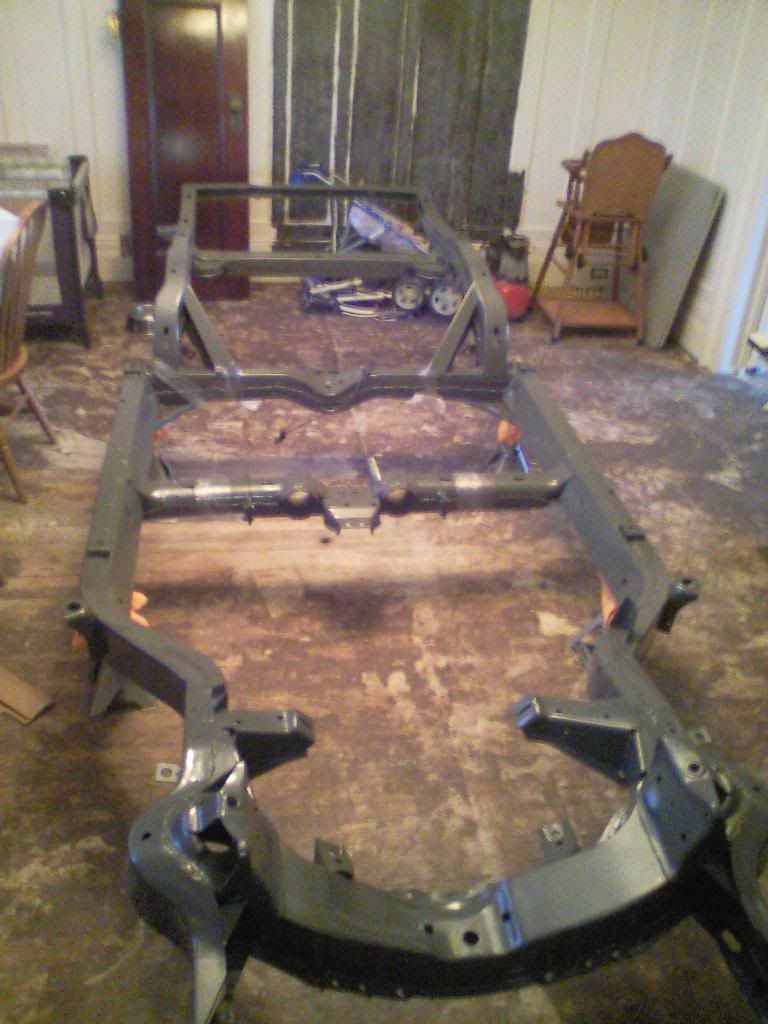 Rims before.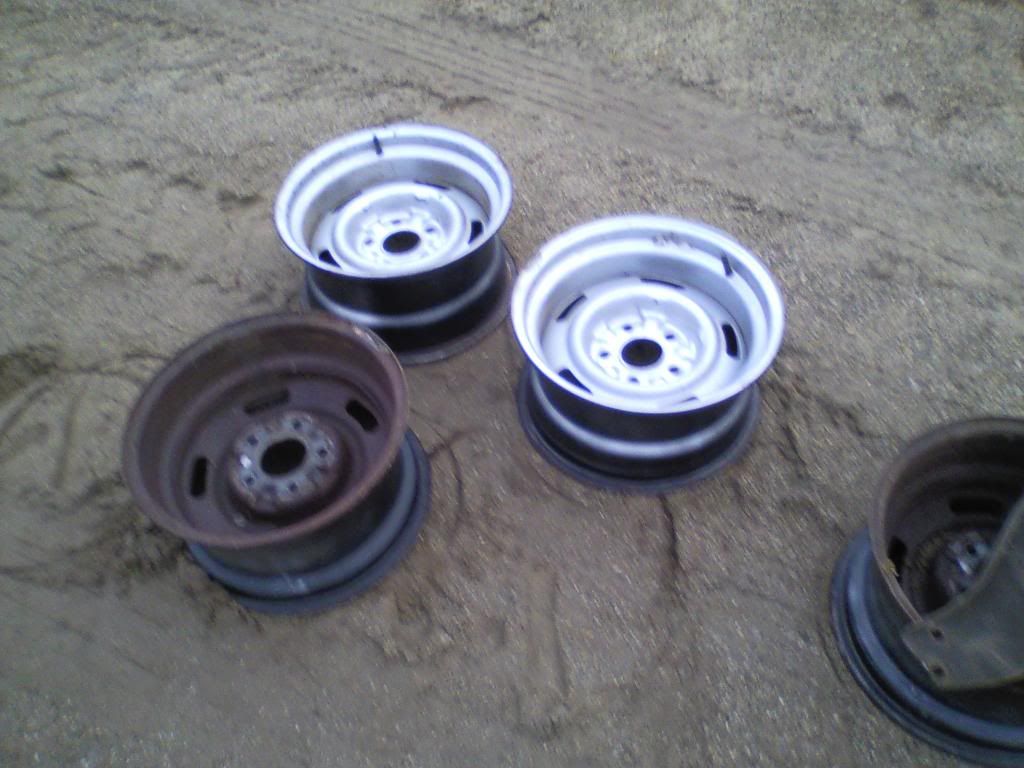 After..Powdercoated.