Discussion Starter
·
#1
·
We have a quick turn-around between our most-recent race (25 August ), and our last race of the RevXtreme Corvette Challenge Points Series at Bradenton Motorsports Park in Florida, just 10 days away from today, and the Points Championship is still up-for-grabs, with Craig Gingerich slightly-more than 3 rounds ahead of Candace Swenson:
Kevin Roberts, who won this-past Saturday, now has won 2 of the last 4 events, and 3 racers, Bob Hyclak, Larry Broadly, and R.J. Gordon, are within a single point of capturing a spot in the Top Ten.

Our most-recent Winner, Kevin Roberts at-Left, with Runner-Up Tracy Lewis at Right, after the Final Round on 25 August '07: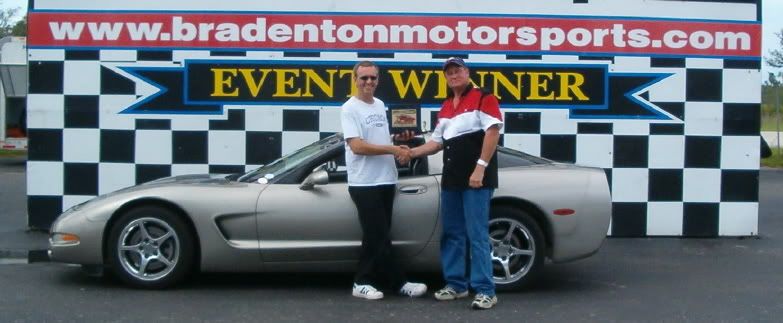 We've had a half-dozen new racers in the last 2 events, and are hoping even-more will join us for our last race of the '07 season, so bring a few Corvette-owning friends out to the track, and enjoy the fun:
we have secure pit-area/parking for the Corvettes on the asphalt, and an pit-pass for spectators is included in the $10 entry-fee.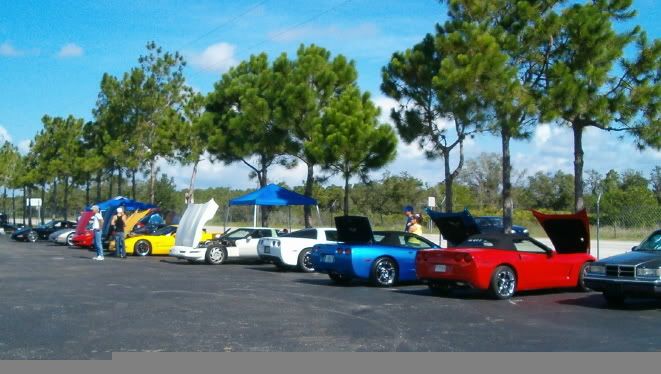 To race with us, or make practice, time-only runs, there is an additional $20 charge, and everyone wishing to compete must wear a shirt with sleeves (no tank-tops, but short-sleeved shirts are OK ), ankle-length pants, and closed-toe shoes (no sandals ):
helmets are mandatory for cars that run 13.99-or-quicker.

Some of this past-weekend's competitors: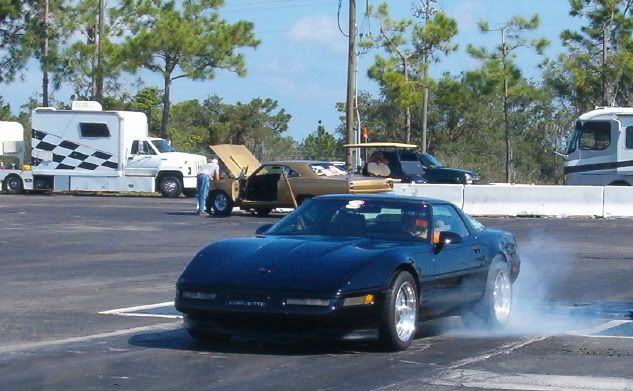 After the races, we hope to have a late-lunch at SONNY'S, at the intersection of Rt. 64 & I-4, as we may-not see each-other until the '08 season-opener:
if you are in the Tampa/St. Pete/Ft. Myers area, we hope to see you at Bradenton Motorsports Park!!!!!