Discussion Starter
·
#1
·
I was curious to know if these two lens' that I just bought are an anomoly or if they're all this bad. I would think with all of the advances in plastic technology since 1970 this shouldn't be an issue, but apparently it is. It might be easy to say this are Chinese junk, but I have no indication on the baggies where they came from. I ordered them from Ecklers and just got them the other day.
The problem I have with them is the air bubbles between where the light comes in and where it exits to the fiber optic cable. The 2 in the middle are the new ones, the outside ones are my originals: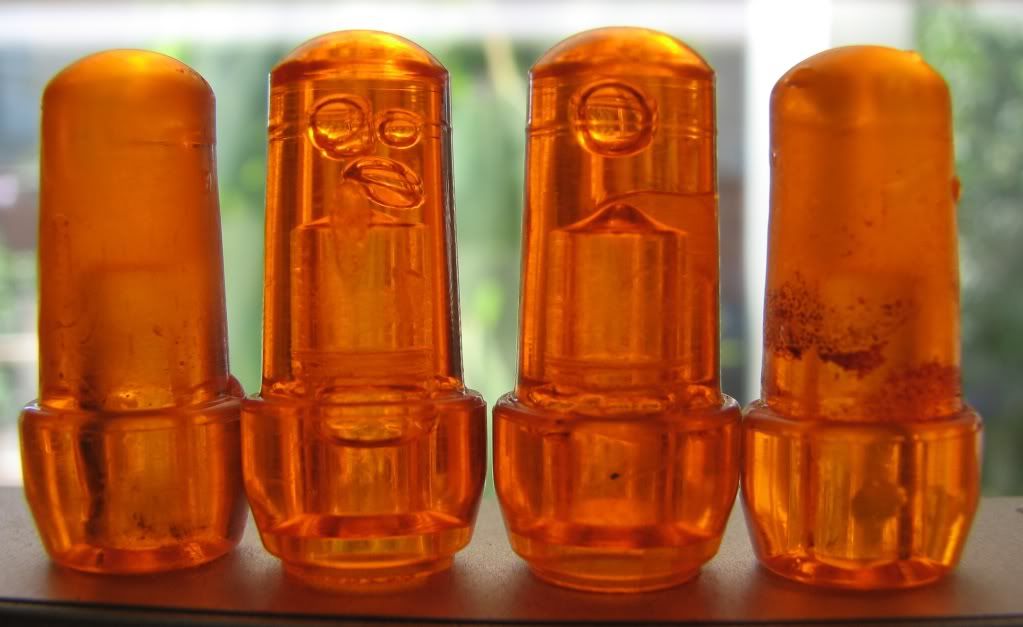 Is it a ground-shaking problem, no, just an irritant. Will they work, maybe fine with a bit of reduced light going through. Was just wondering if anyone else has had this problem with these lens' specifically. I'm thinking about trying Paragon Corvette, but I'm guessing they all come from the same supplier.