Discussion Starter
·
#1
·
Slowly trying to replace Bubba one part at a time.
I noticed that my alternator belt didn't seem to be in perfect alignment with the bottom engine pulley (is there a proper name for that?). So I began looking at the bracket and noticed a couple things: a weld where there should be none, and a disconnected wire.
I was hoping someone could label what these connections to the alternator are as my Haynes wiring diagram in the back doesn't show the alternator (that I can see). Connect the dots:
#1 Brown ?
#2 Red electric taped to a black with white strip
#3 Red large gauge wire
#4 Black large gauge wire, CONNECTED TO NOTHING
#5 Green, goes to block maybe water temp wire?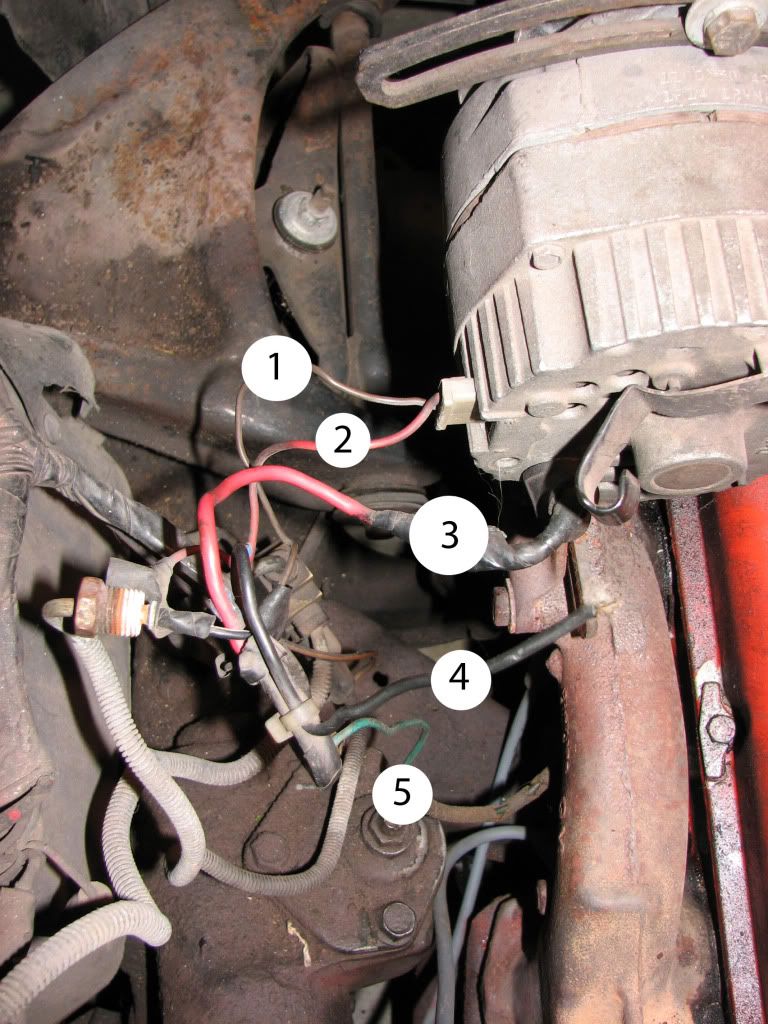 The bracket I'm looking at doesn't look like the one on the Ecklers page for my year of car. Is my bracket different than yours?
Some views of the welded bracket: