·
...twisting your mind and smashing your dreams.
Discussion Starter
·
#1
·
So, I posted a few weeks back that I picked up a a nice '76 coupe for my wife, and though we liked it as-is, by now you should all know I can't leave well enough alone.:laughing:
What started out as "I'll change the plugs and wires and clean it up a little" turned into two weeks of parts gathering and garage time
Before
pics of engine bay as it was when we picked it up,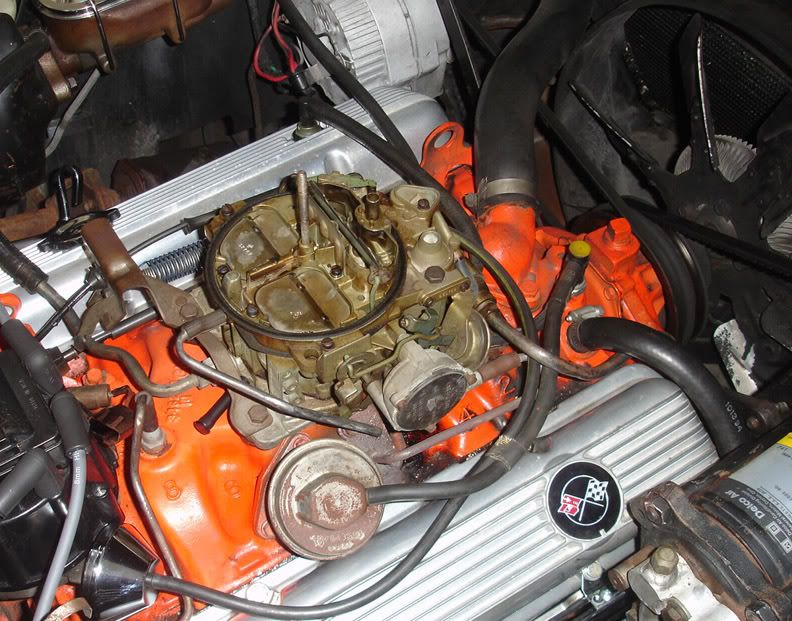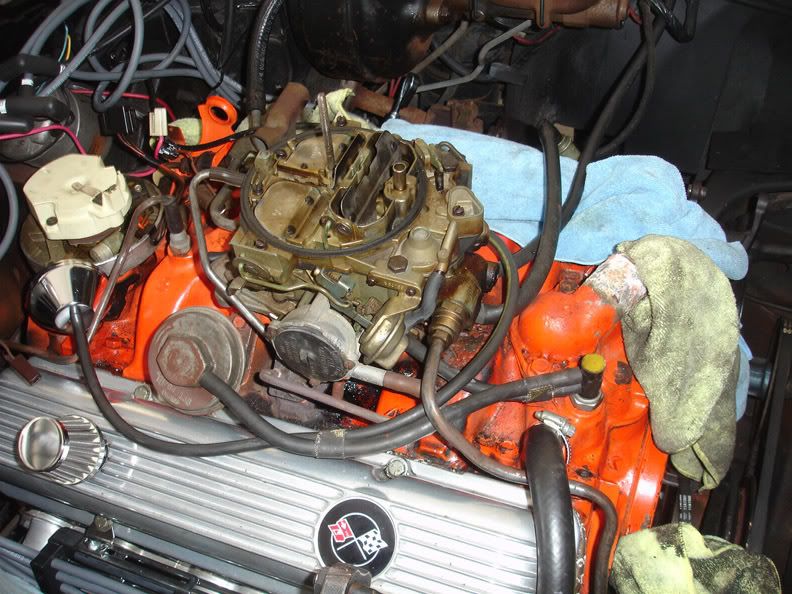 and AFTER,
the way it looks
now
after some new goodies (OK a LOT of new goodies:laughing: ) and some cleaning...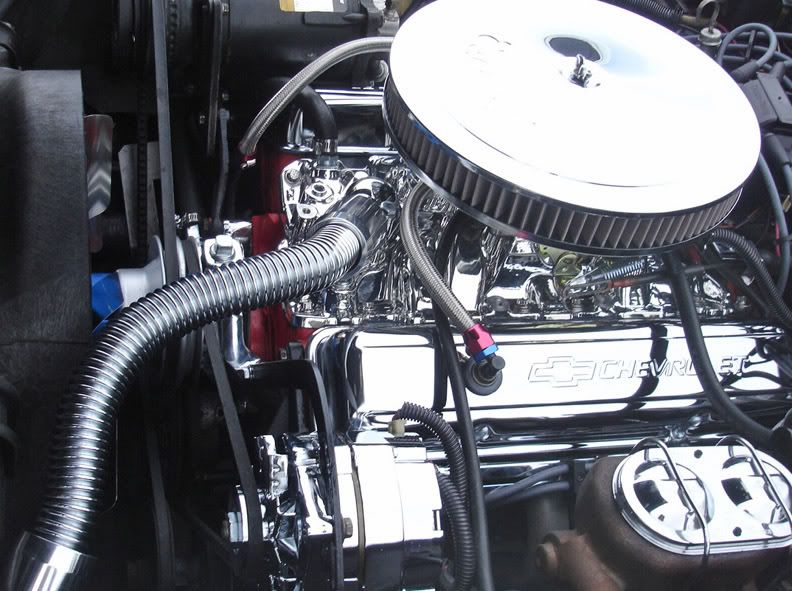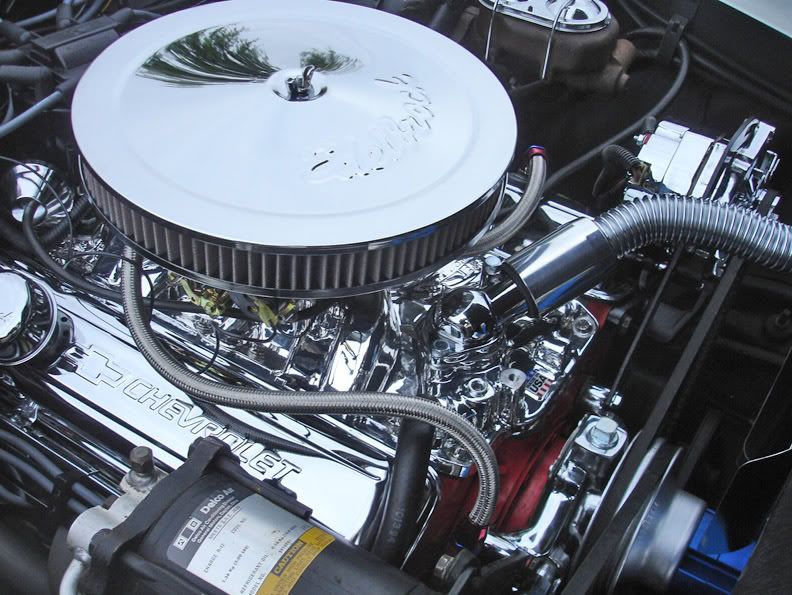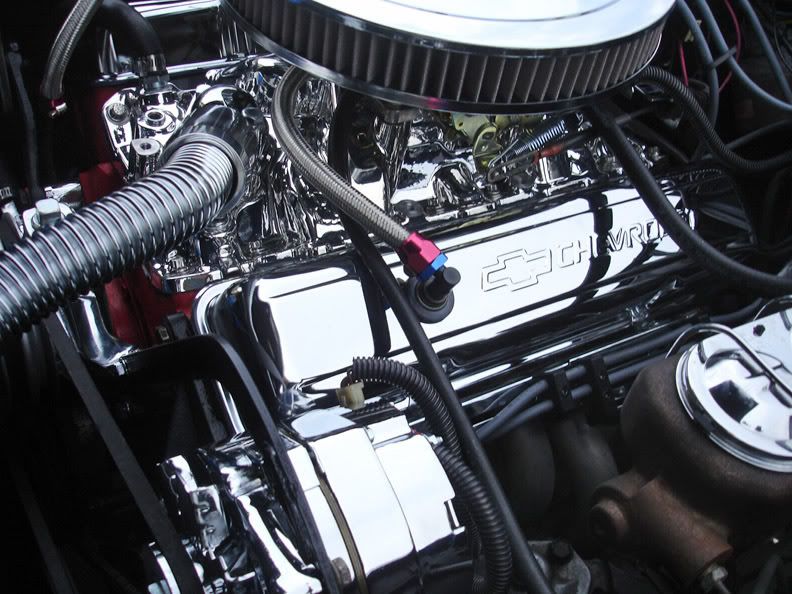 couple of adjustments still need to be made and some final buttoning up and tidying of wireing etc., should be all wrapped up this weekend. (Then next on the list is a bottom end/undecarriage steam clean and a new oil pan gasket. Then some new mufflers to liven up the note of the dynamax headers:devil: )
and can't forget about the interior...
Cleaned and oiled all gauges and intsalled new white face indiglo overlays. Complete LED retrofit of every interior/dash bulb. And a stereo upgrade including a Custom Autosounds USA-6 factory-look unit with digital tuning, CD changer controls and iPod input with new Pioneer dash speakers. Fixed a couple of minor issues and finally reassembled and replaced every trim screw with new.
And finished off with a serious Adam's detail, even behind the dash right down to the ductwork:thumbsup: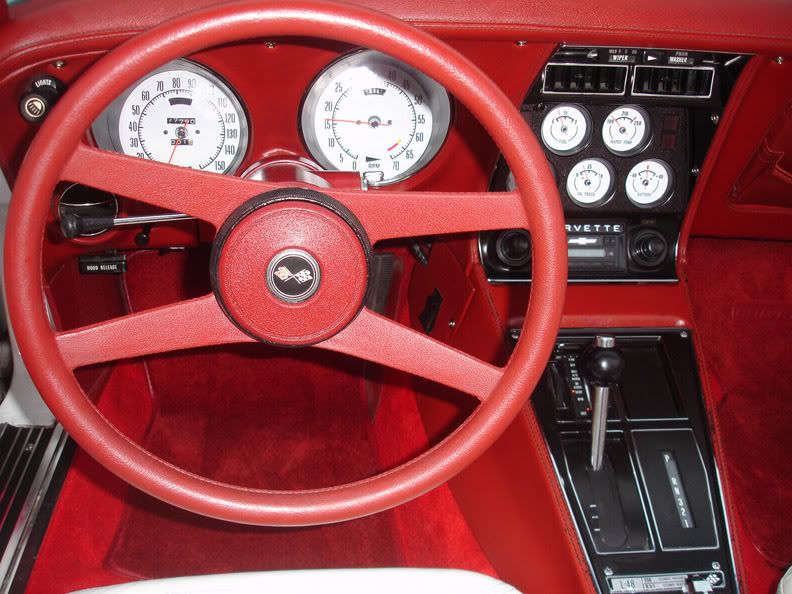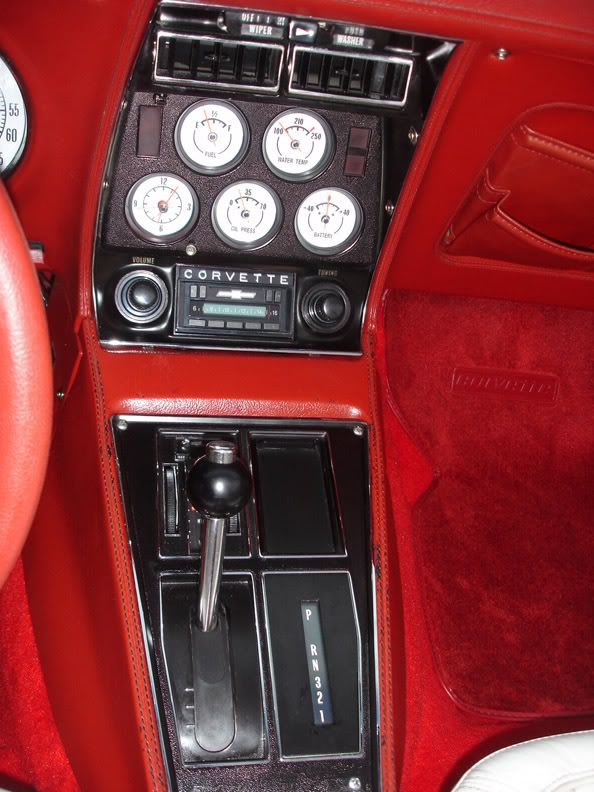 came out pretty nice if I do say so myself
Thanks Raidmagic and ditchdigger for hangin' out and for your help along the way:cheers: