Discussion Starter
·
#1
·
Okay. Finally got some time to install my spreader bar. For those that may remember/care, I decided to change my upper a arm cross shaft retaining bolts. They were stripped out in the holes, and the alignment shop buggered up the ends, holding them with vice grips, while tightening them.
TT and Norvall suggested tack welding, but I opted for new bolts, since they were buggered. Now, could I do that in the car without complete disassembly? The answer is yes. Not easily, but doable.
BBShark came up with some Napa part#s that work.641-1268 for the bolts, and 4867-032 for the torque nuts. They are 7/16"/20x2 1/8" with larger/oversize splines.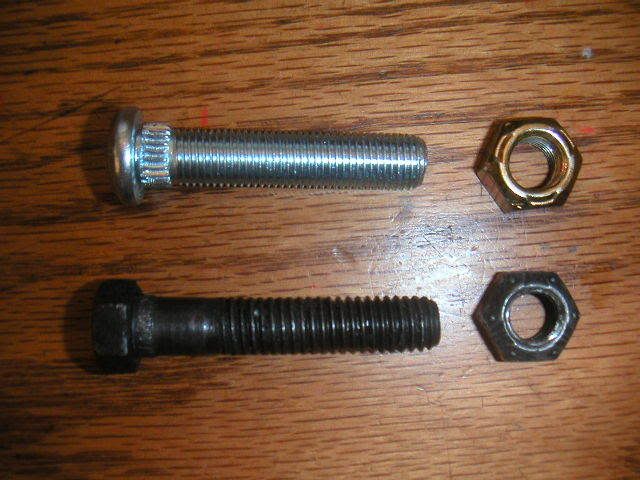 Now for the fun part. Front on jack stands, wheels off, and jack under lower a arms. Just enough pressure to compress the spring. It gave me just enough room to hold the old bolts with a long extension, while backing off the nuts. Mark the shims and remove, and the old ones came out easily.
Now, how to install the oversize splined bolts with limited space? The new bolts have splines slightly longer, so they pertrude into the shaft area, and will not fit into the cross shaft. Answer, re install the shims. They are larger in ID. Now to install.
Back to the hardware store for 7/16"/20 grade 8 nuts, and washers. I re installed the shims, then used 2 washers and a nut to act as a puller.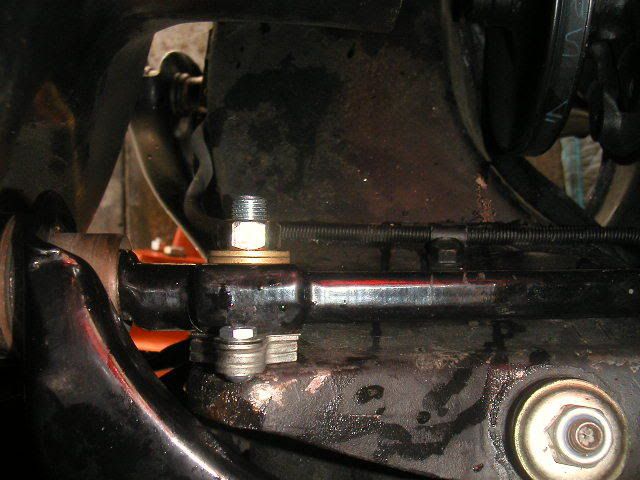 After cranking for quite some time with a ratcheting box, and the necessary cheater bar, they pulled all the way in and set.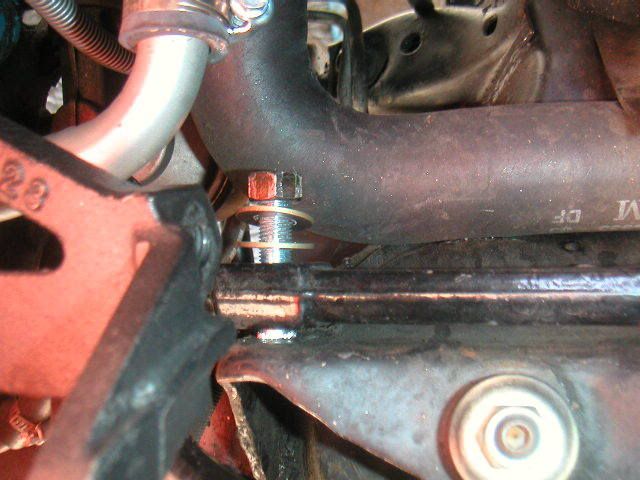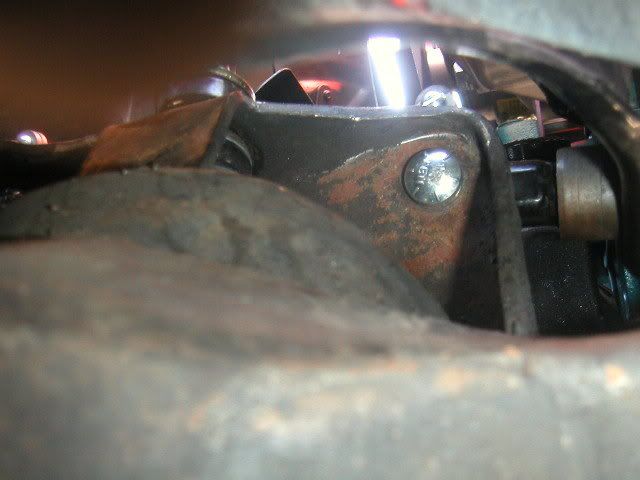 After removing these nuts and washers, I was easily able to add my spreader bar brackets and torque nuts. Then, on to the pass side, which necessitated removing the A/C compressor.:thud: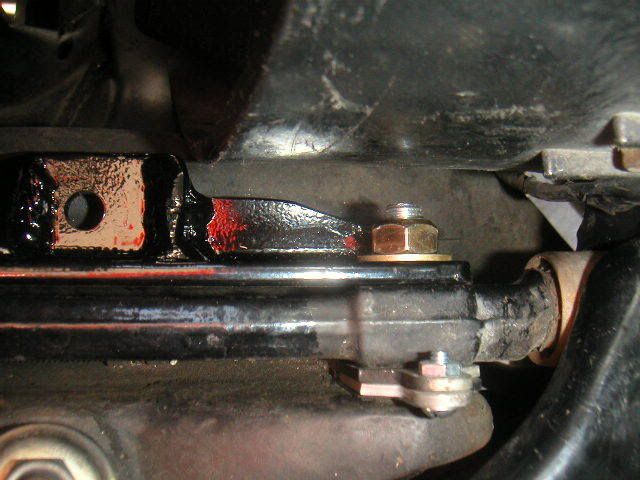 So, the morale of the story. These bolts can all be changed in a day, on the car, without dissassembling the whole she-bang.:thumbsup:
Thank you BBShark, and TT for your help on this.