Discussion Starter
·
#1
·
Well I bit the bullet and bought the K&N aircharger kit for the C6 Z06.
Preinstall runs measured with a MSD DashHawk
0-60 time.......3.49 sec
1/4 mi time ...11.6 sec
1/4 mi speed...121.71 mph
The kit ran about $370 locally here in St Joseph. A little higher than internet prices but no shipping charge and easy return if some thing goes wronger. It was delivered to me in a fairly good sized box. It contained all the parts plus the filter sealed in another box inside.
Well packed and not much chance of any damage in shipment.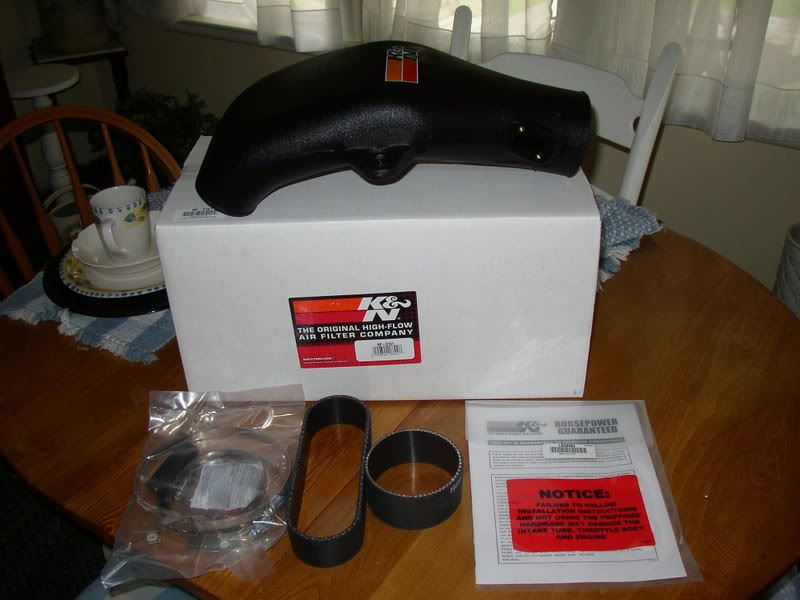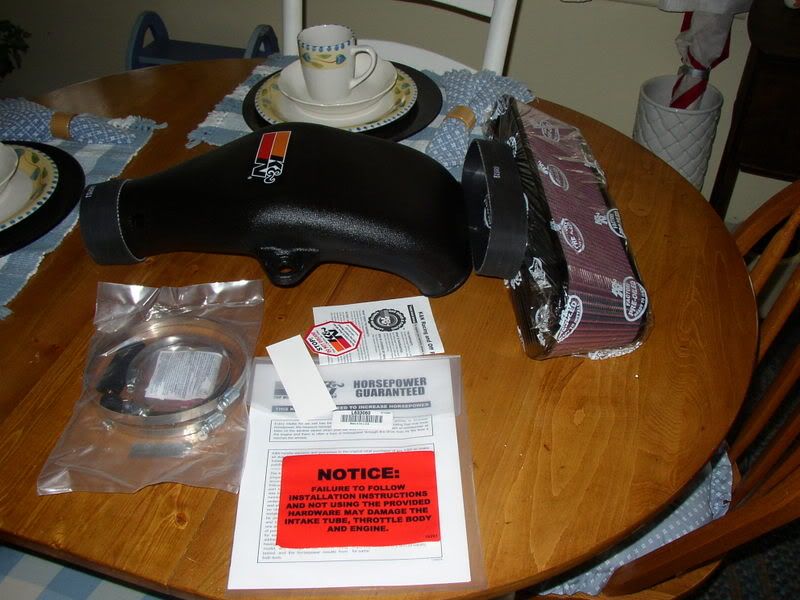 The first step was to disconnect the negative battery cable.
Then removal of the maf connector and crank case breather tube.
the maf connector has a light colored retainer on the bottom that must
be removed first.
Then remove the connector and vent tube.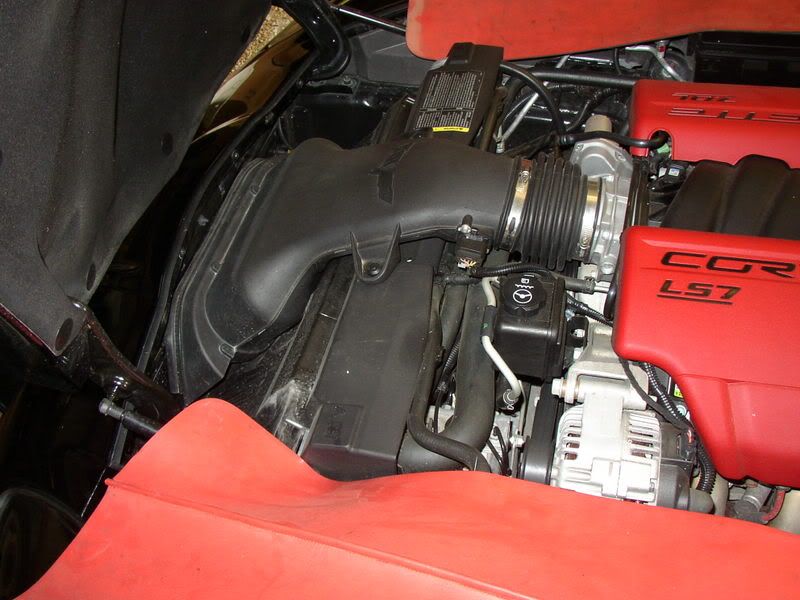 After that loosen the clamp holding the air bridge to the throttle body. lift up ant out of the car.
I know this would be a good time to clean that area...:laughing: