Discussion Starter
·
#1
·
But we don't have masks?
That's OK. I have a black marker. We can paint masks on.
Uh Ok.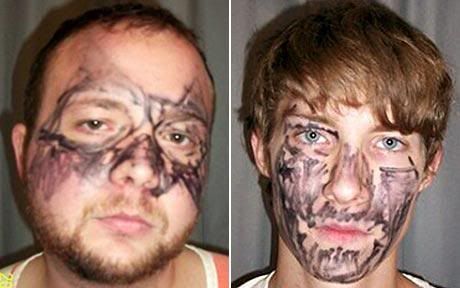 Part of the appeal of wearing a disguise for criminals is not being easily identified and then the ease in which they can remove it after the heist to blend in with everyone else. Apparently Matthew McNelly (left) and Joey Miller did not get the memo as they attempted to break into an apartment in Iowa with "masks" drawn on their faces with permanent marker. The search for the culprits did not last long.