Discussion Starter
•
#1
•
I had a fellow forum member ask me if I had access to frame specs for a C3.
I thought I did not have any..........but I was caught up for a little while today
and started digging through some boxes at work that had all our old "printed"
frame specs. We're all Computerized / Laser these days.
To my surprise I found Printed Specs for the '79 thru '82 model years.
I just happen to have the '69 specs in another book at home.
Thought I would post a couple examples since the over-all dimensions of the C3
are all basically the same. The biggest variation between these pages is due to
who was taking the measurements that given year.
So I would recommend that you view these as a guide and not as GM Blueprints.
These should serve as a good "reference" for ALL model C3s.
This first photo is a guide to the use of the specs:
1969 Model specs as per GM manual:
1979 Model specs: (From frame spec book)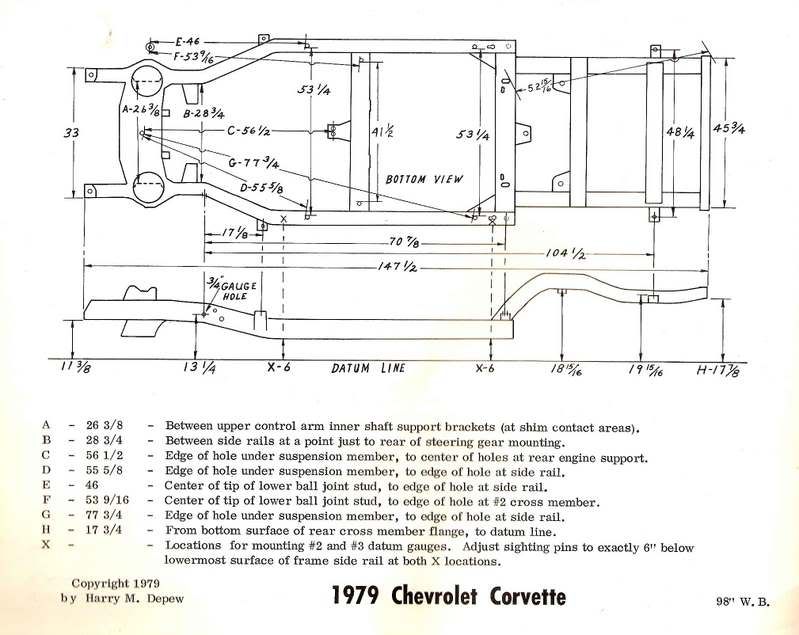 1981 Model specs: (Note how they are not as detailed as prior year, Rrrrrrr!)