Discussion Starter
·
#1
·
Well, today it happened to me . :down: 1999 FRC
Weekend driver. Took the car out yesterday, all systems go.
No unusual events leading up to parking it last night. Got in today to take a little spin, fired it up and saw the "Pull key wait 10 seconds" message. I did that, fired it up and "Service column lock" popped up.
Codes are all designated history:
B1001 Option Configuration Error
U1096 Loss of Communications with IPC
U1016 Loss of Communications with PCM
U1064 Loss of Communications with BCM
U1255 Serial Data Line Malfunction (this one scares me)
I tried clearing the codes, disconnecting the battery and re-trying, no dice.
Also tried the violent steering wheel shake while turning the key, again, no dice.
I can hear an electronic type whine from within the steering wheel while turning against the stops and can also feel a distinctive click from within the wheel upon turning the key on / off.
New 7 year / 120 RC Delco battery (3 months) that sits on the CTEK when the car is parked.
When I bought the car I had the local dealer pull the history. He told me the column recall had been performed.
Here's the dealer report: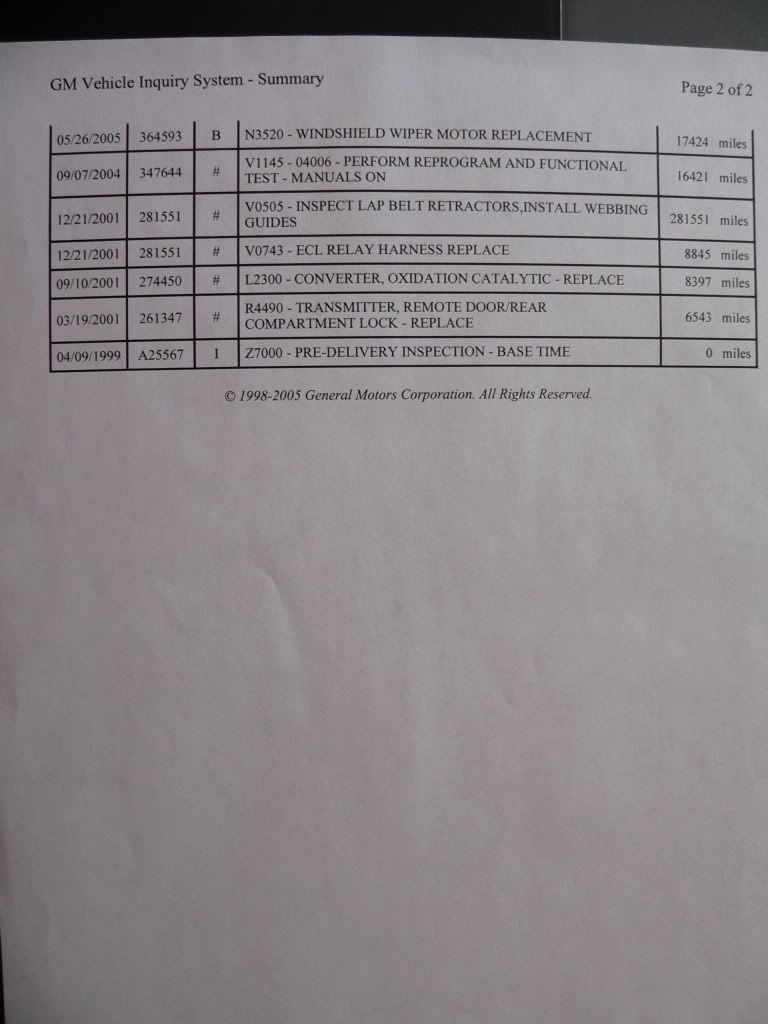 I can have the car towed to a local dealer that has a certified Corvette technician if need be. What scares me is my custom supercharger tune, I've read the PCM may have to be re-flashed... I hope not.