Discussion Starter
·
#1
·
Introducing the "Cure for the Common Curb". Front end damage when parking is a very real problem for many cars on the road today, especially for vehicles who have installed ground effects or aerodynamic profile improvements on their vehicles. Curbs are something that are one of those road hazards that do more damage to sports cars than any other hazard on the road.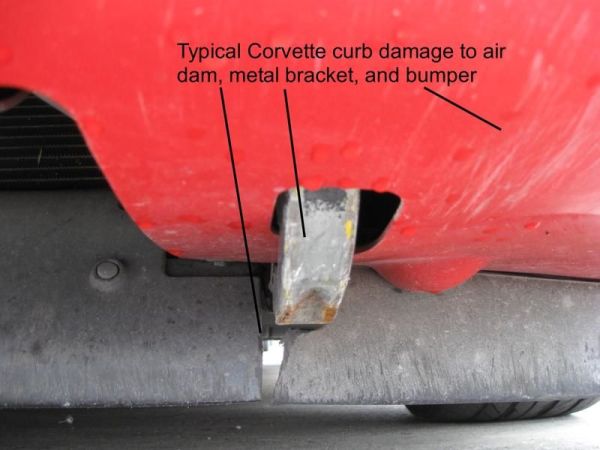 In fact, just a simple trip to the corner store can become a costly errand if you over-estimate your front end clearance when parking: damage repairs could easily run $1000 or more; however,
Curb Alert
provides you a warning system that gives you three-deep warning tones as you approach too close to a curb.
The
Curb Alert
is very easy to install and does not put a drain on your battery when the car is not on. Using a patented infrared technology, the front mounted sensor is calibrated to a warning distance of anywhere from 8-28" (you decide with whatever you feel comfortable with). The warning alarm is hidden in the car and will give you three gentle tones when you are within a specified distance to the curb. The system gives you a short beep every time you start your car to let you know the system is active.
The Curb Alert is one of a kind and is a gadget that will save you money in the long run, preventing front end damage to any car that is low enough to be vulnerable to a Curb. Do not take a chance, get the Curb Alert to prevent curb damage.
This is not one of those gimmicky products, we have installed it on a Corvette C6 Z06, Nissan GTR, and a Dodge Challenger. In all instances it works exactly as described (we wanted to test it ourselves before we opened the flood gates
) It is the real deal and will save you money in the long run. Heck it might it even give you enough confidence to let your significant other take the car for spin (my biggest worry letting someone else drive my car is there lack of familiarity with judging the curb distance when parking)
We have the
Curb Alert
in stock and with free shipping.... at the link below...Also have a great video that shows how the system works.
Curb Alert
Thanks,
Jim :cheers: