Discussion Starter
·
#1
·
I have seen guys on various forum look for used differentials and want to upgrade a C2 to posi if it wasn't so ordered.
Many don't realize the differences in the units in both the housings(carriers) and the cases( posi unit)
In order to help those who may buy something they may regret I'm running some info here to help you ID them.
The 63-79 iron units will mount in all the years but the early ones should not be considered unless you are into the correct date coding. The later C3's had better cases.
The housings in the 63-64 used I believe a Dana case and they were weak. Most by now have been replaced with the common Eaton 3 series case,which GM switched to in '65
If you look to buy a used unit to put in your car be sure to check it good.
Here is a 64 carrier and the dimension between the bearing pads.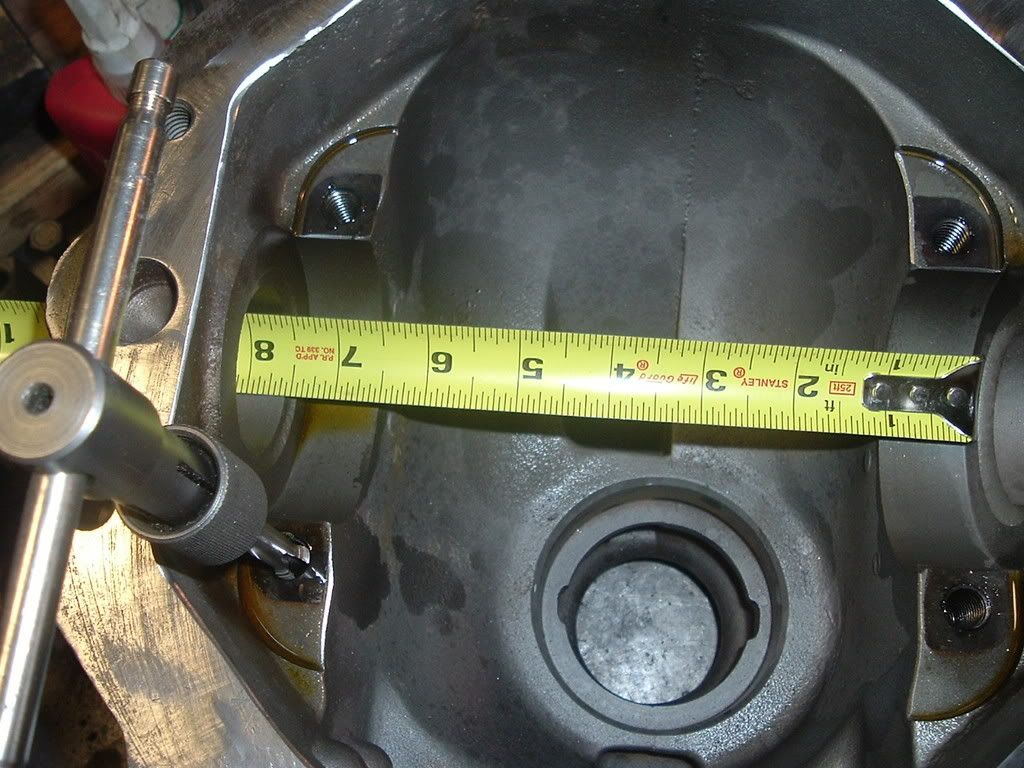 Here is a 69 carrier and you can see it is wider. This is important for shimming the backlash. The kits on the market do not have the thin shims needed for the early units. I have to buy a full set and grind them to size for setup and final preload. That's why the kits are advertised starting with 65. Now to throw a curve in here, I have a 66 unit that is also narrow like the 63-64's. Something like that will drive the DIY guy nuts trying to figure out how to set it up.
If you want more info let me know and I'll post it for you.