I'm planning on a very detailed Differential thread but I wanted to pass along what I found on the 68 diff I opened up today for one of my forum buddies.
The history on this as I know it was it was rebuilt by a vette guy or vette shop 10-15 years ago. There was no apparent problem but the owner wanted to check things out and dropped it out and opened it up. He found the pinion hit the posi case and then decided to have me take a look.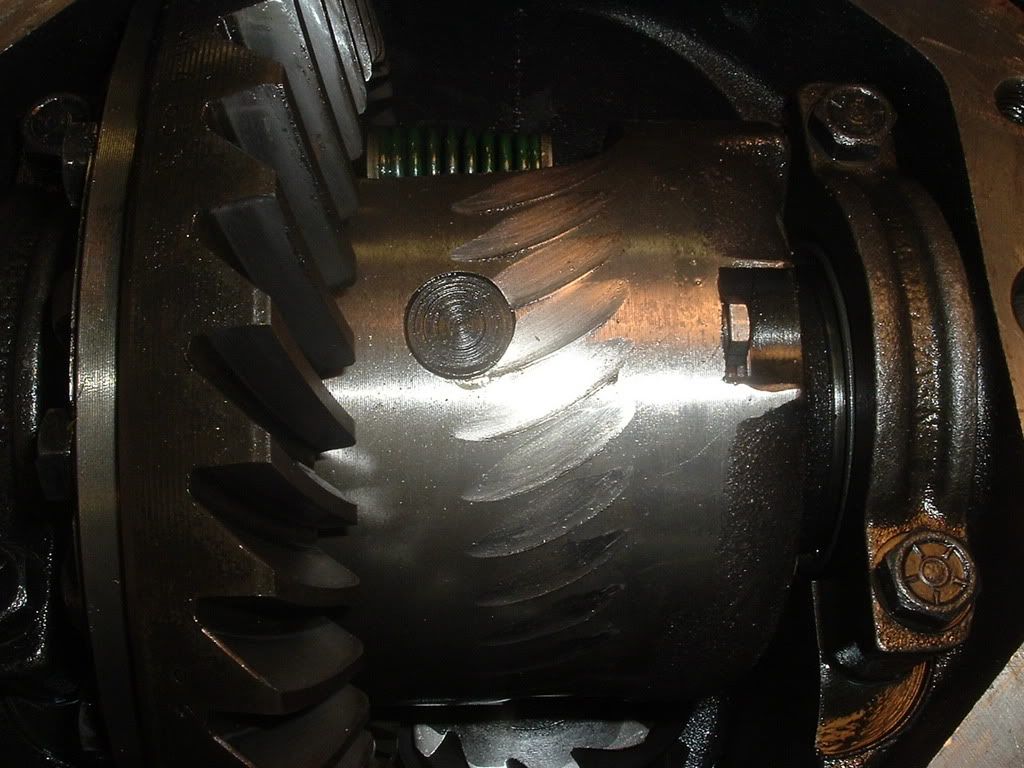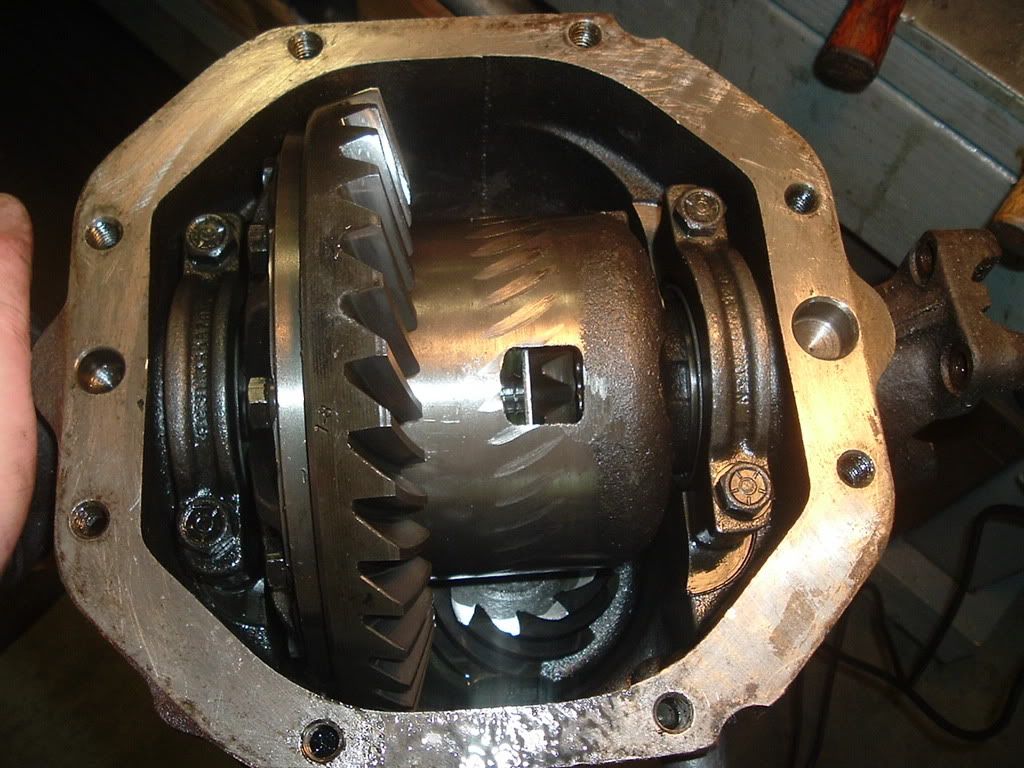 For those of you following the posi tuning post this is an early posi case with the square window.
The first thing I noticed was no witness marks on the caps. I will have to test fit the caps on the new races to see if they are mixed up or require fitting for a .001 rock fit.
The case was chewed up pretty good and then I found a crack. Too bad but this one is NG now.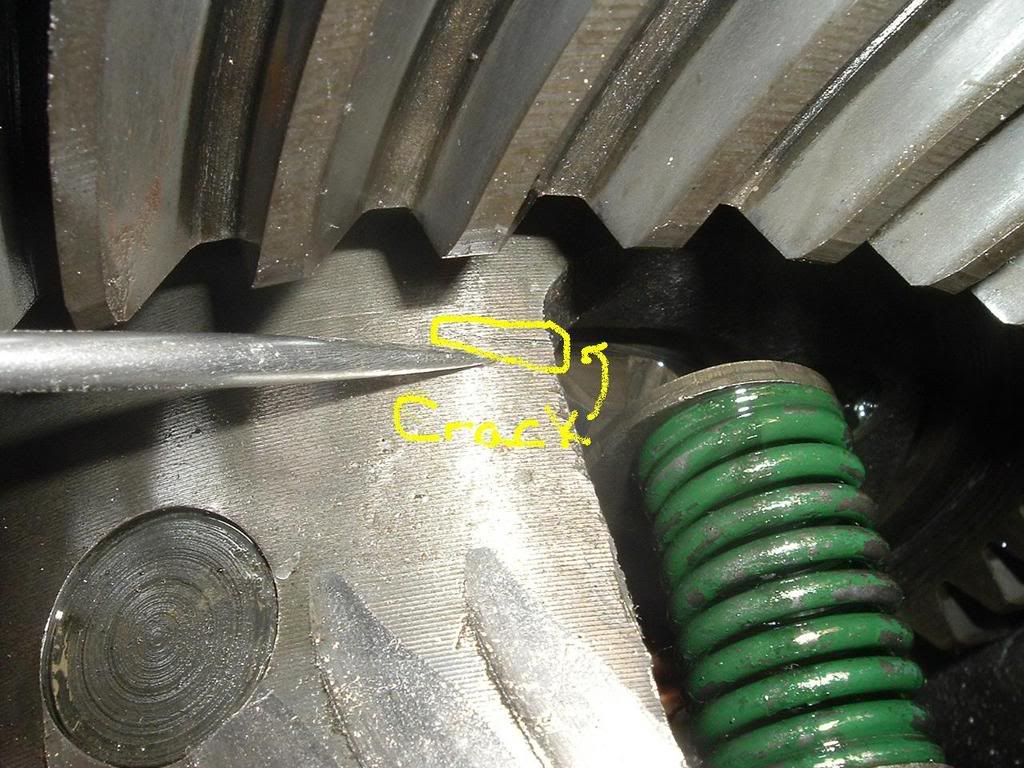 With the case out you can see where the pinion was kissing it.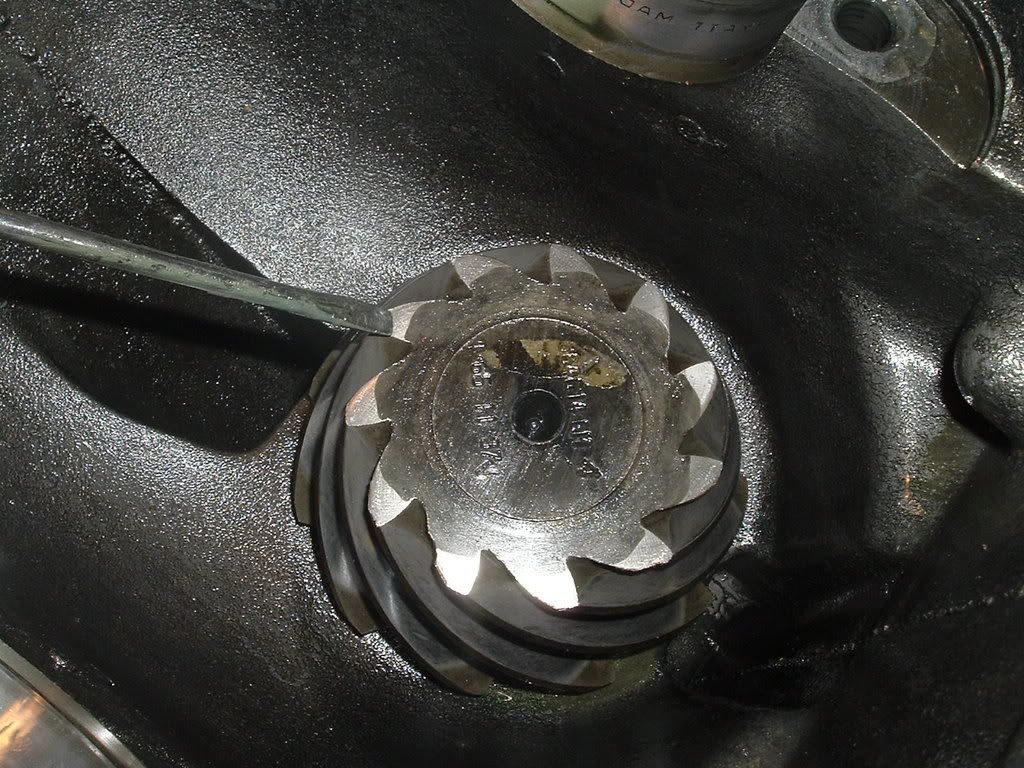 This is an early 65 diff not an original 68. The design of the pinion was carried over from the 63-64 design only with 30 splines. This was a weak design and many pinions sheared at the bottom of the small crush sleeve. The posi case didn't cause the impact the pinion moved and hit it.
The splines appeared to be turned down as well. The date code is 1965 336 ratio.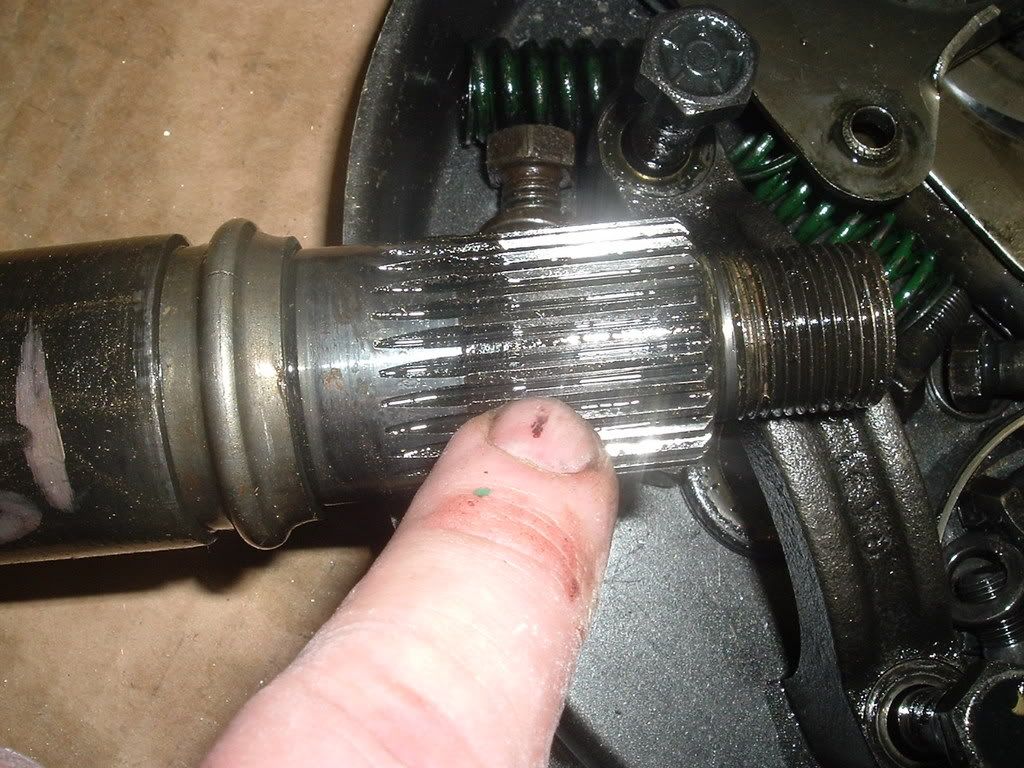 The yokes had .030 endplay and the owner figured he was going to need new yokes. I suppose I could have stuck him with new yokes but that is not how I work so I measured them. If you see the chamfer on the end and the distance from the face to the snap ring is .187 +/- .005" then they are still good. These were .190" no wear at all and I'll reuse them.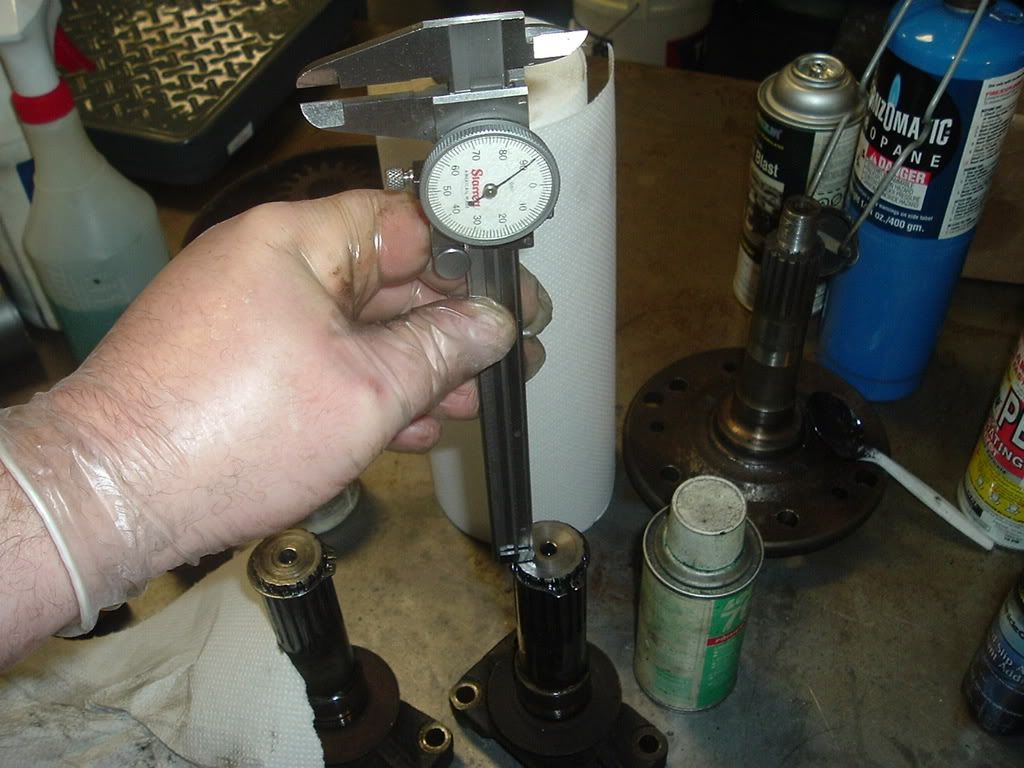 The point of this thread is for you guys to learn as much as you can about this stuff so if you farm it out you can ask questions. The one good thing is the cracked posi was found before it turned into metal salad.