Discussion Starter
·
#1
·
So I ordered some replacement switches from Ecklers under the guise that the courtesy light switch was a "Reproduction Of Original". Well I just started to look at putting in the new ones and I'm a bit concerned they're going to be too short.
I'd just try it but some other wiring is messed up so I can't verify it would work.
I took this picture and you can see that the two are a bit different: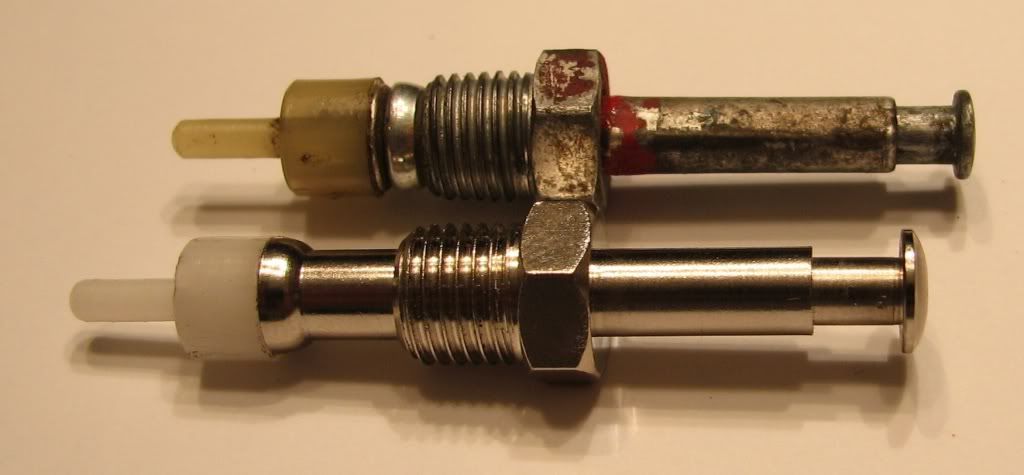 You can see that the nut is much higher on the shaft portion, making the top a lot lower. That means that the place on the door that hits it has to come in a good bit more.
I've tried seeing if I can move that nut down to the bottom but it won't budge. Any suggestions?
I thought about just going to NAPA, Advance Auto, O'Reilly and see if I can find a substitute for the right length. That little wire connection that has to fit into the plastic end is a bugger, I haven't figured out how that wire is supposed to stay in place. :huh: