Discussion Starter
·
#1
·
Got the new third gear set and mainshaft bearing delivered the other day. As I posted in the project thread a while back, I shucked a few teeth off the clustershaft third gear at the last track outing. Given the cost of the gears and bearing, I now have a little more incentive to match the downshift rpms at every corner in a session, not just 99% of them.:laughing: Oh, well.
The first picture shows the cluster shaft partially disassembled to access and remove the damaged third gear, and the new third gear.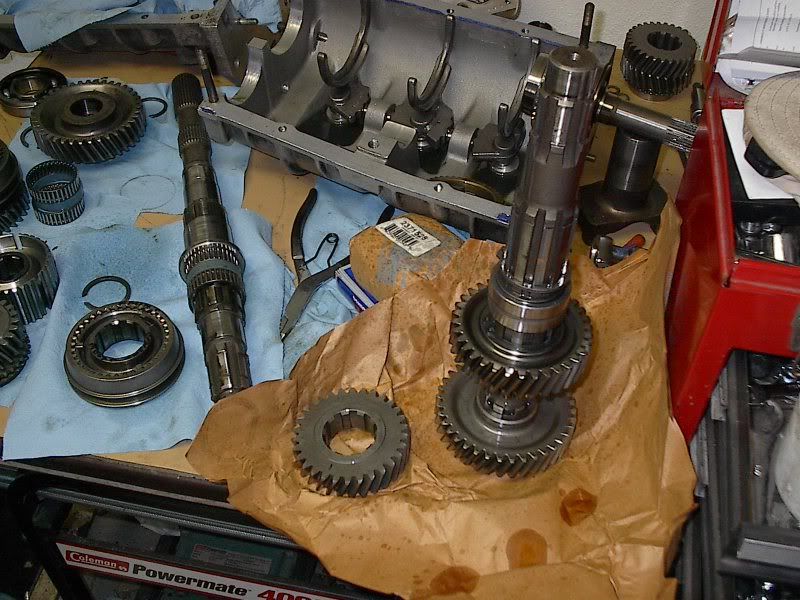 This picture shows the cluster shaft assembled with first, second, and third gears (from top to middle).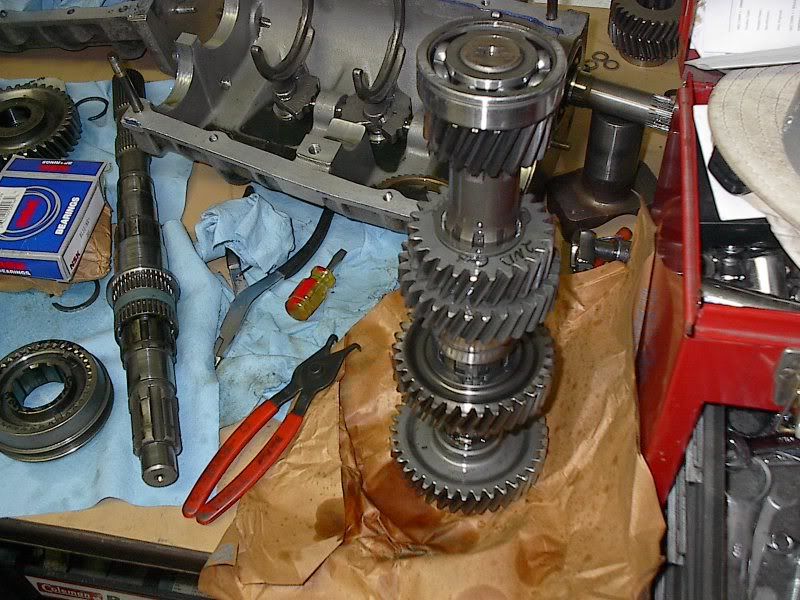 I got the mainshaft front half put back together before I shut down for the evening. The hard part was remembering how it came apart. I took it apart a couple weeks ago, and I've slept a couple times since then.:laughing: I'll finish the rear half of the shaft tomorrow, and hopefully glue (RTV) the case halves together then too.