Discussion Starter
•
#1
•
I felt elation today as I put on the finishing touches on getting the rear back together and everything torqued. I was a bit perplexed on the torque specs though. My AIM says one things and my chassis rebuild book says another, sometimes there was a 20 foot lbs difference. :huh:
Here's the short list of what was done:
new transmission main shaft rear seal
new drivershaft Spicer u-joints
rebuilt differential (3:36) with new cover (broke my other)
new half-shaft Spicer u-joints
new adjustable strut rods
new TRW 355# monoleaf spring
rebuilt trailing arm and Stainless Steel shims
new rotors
new stainless steel parking brakes
new calipers and pads
new KYB shocks.
Anyway, here's to forward progress:
Yes, there's a leak that needs to be fixed on the THM400, haven't looked at it yet but the rear seal is new.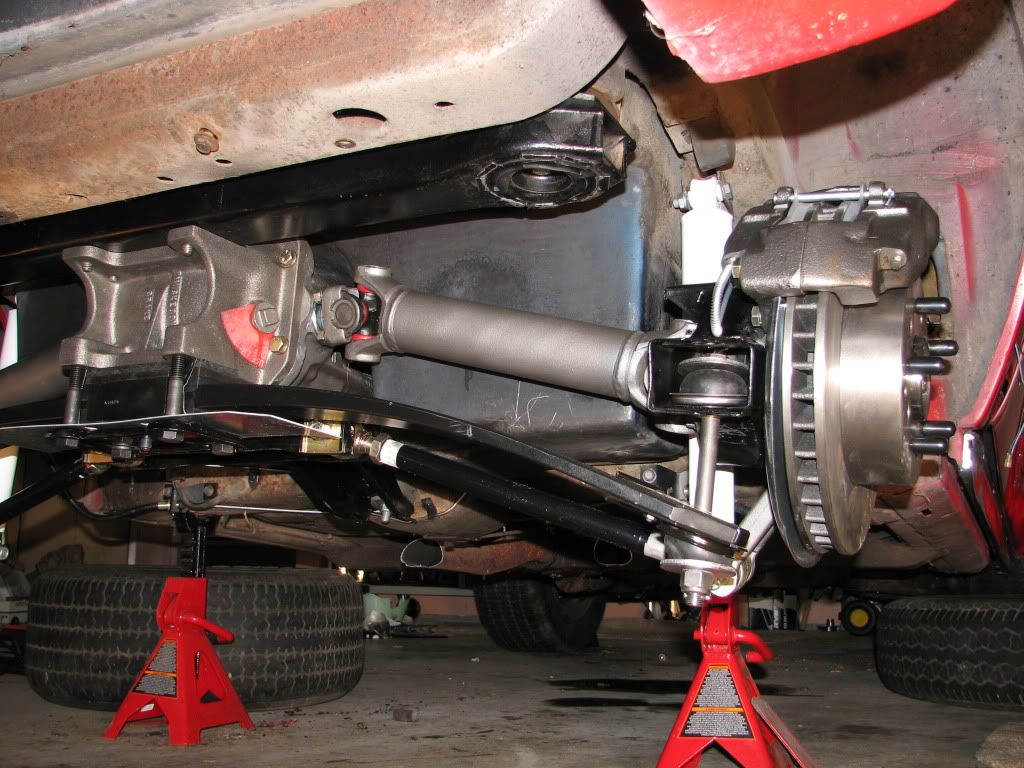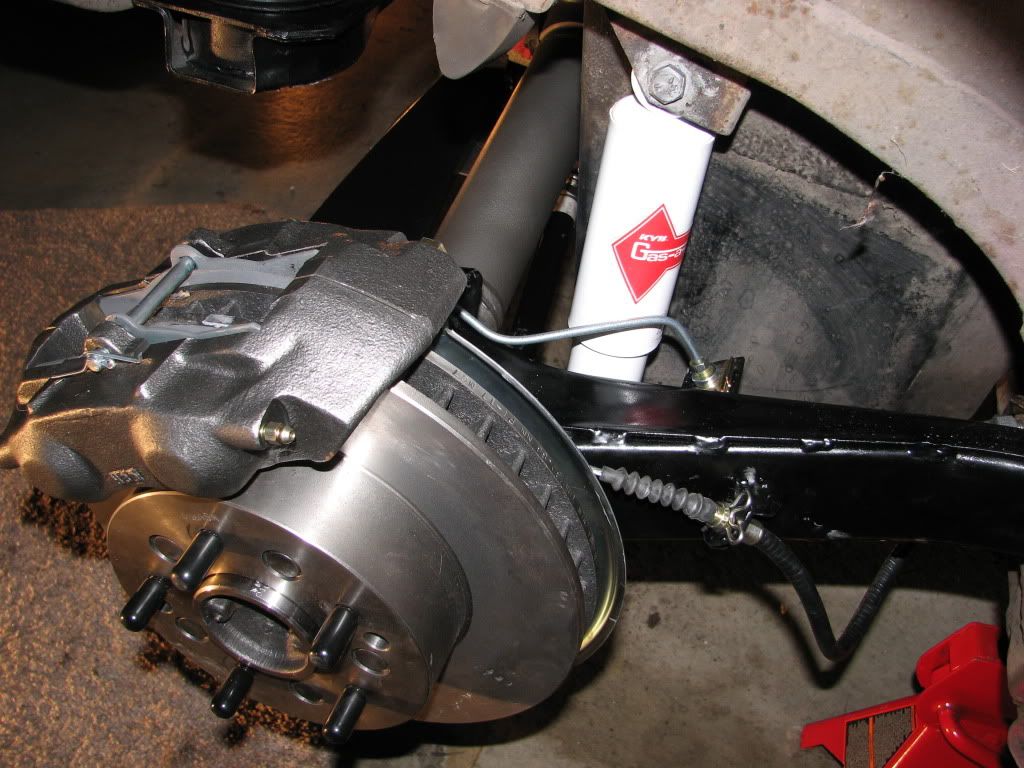 I was a bit pissed off at the shock top mount nut Ecklers sent with their part #27022. According to the chassis rebuild book, I was supposed to torque it to 40#. Well I never got there as the damn thing stripped. So off I went to Home Depot to get a wider, grade 8 nut to replace it.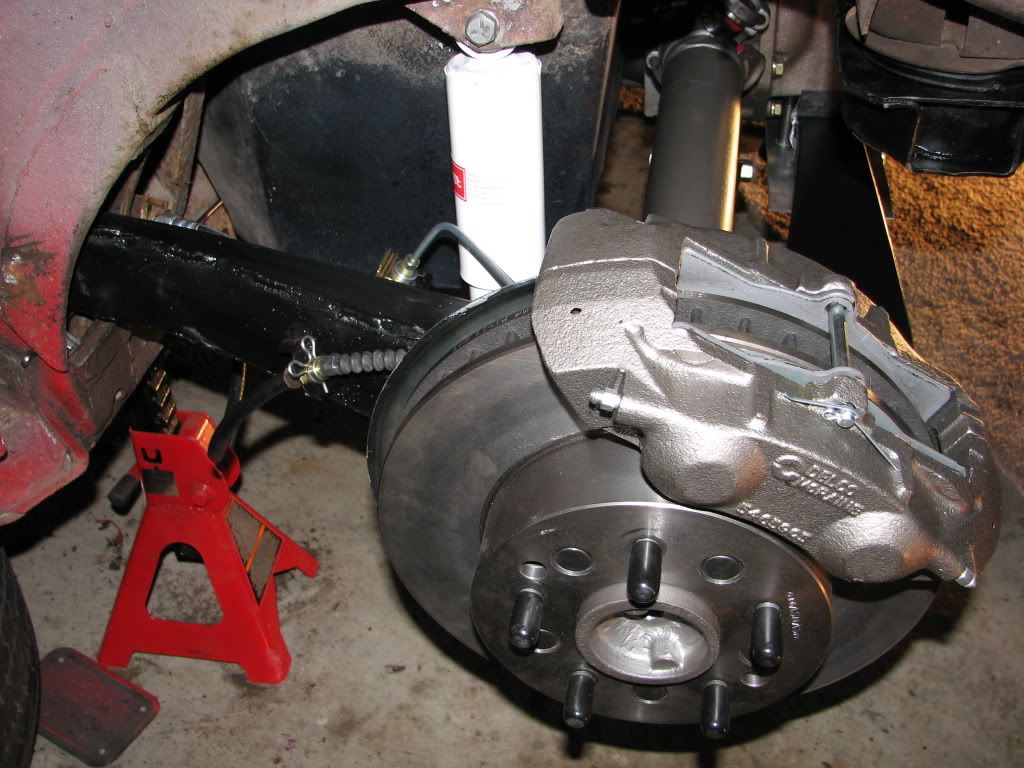 A big thanks to all who helped me with questions I had during the process. :cheers: