Discussion Starter
·
#1
·
Off from work today so got some long awaiting stuff done on the vette!
I tightened the bearing bolts on the rear. Tightened the caliper bolts on the rear. Cut the slack out of the Ebrake cables. Polished the trailing arms and lower control arms. Dropped the car off the jack stands. Went to finish installing the throttle body and found out that its for a 94-97 not a 92-93... Packing it up and shipping it back... Waiting for the correct part #.
Polishing the trailing arms was an accident! I found a wire brush that was my grandfathers years ago! Never seen anything like it... Looks like its made of copper bristles... Well anyway I was just fooling around and started brushing the alum. with this brush and they shined up PERFECT! Barely any elbow greese... After the wire brush I just hit it with some flitz and now they shine pretty good for a 3 min polish job!
The mythical brush!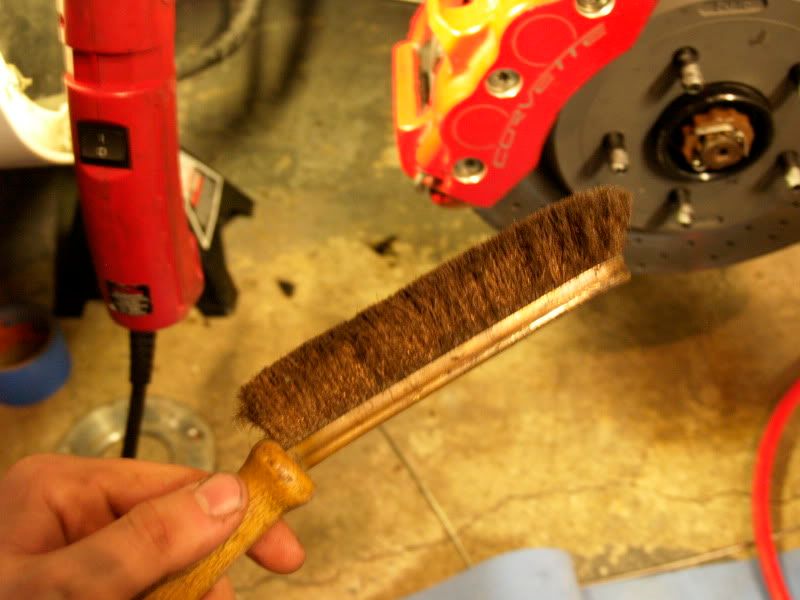 Upper TA was brushed... The lower was untouched. You can see the diff!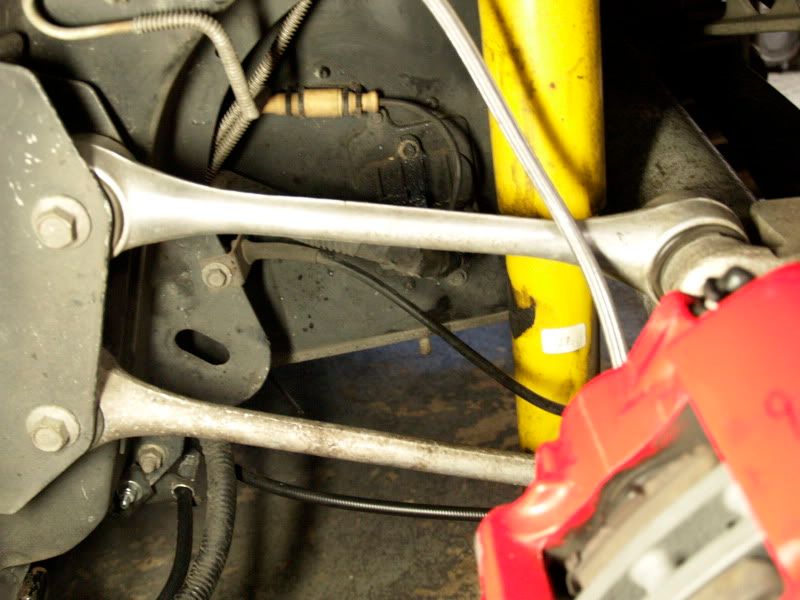 Then with a little Flitz!
WOOO Came out good
I was very suprized