Discussion Starter
·
#1
·
Free additional 4" buff with SUPER DELUXE Order
Works on all metals and Simichrome is great for plastics also
This is the original and bestselling kit developed by a forum member over 4 yrs ago. This kit contains Simichrome the most important part of the kit (what really makes them shine and keeps them clean) the critical maintenance cloths and full size bars of commercial grade polish along with the critical 4" mushroom buff, some other kits only have a 2" buff and just don't cut it. We also have 7 pages of detailed color instructions on-line, "the tricks of the trade"
Just built 50 kits, the last batch was sold out in days, don't miss out
We Now Have A NEW Deluxe and Super Deluxe Kits
:cheers:
Basic Kit contains:
4" High Quality Mushroom Buff w/ drill adapter

2 Special buffing compounds designed to take stainless steel to the next level

A supply of Simichrome polish, the best polish hands down (cost $12 alone)

2 Special maintenance cloths (one for your garage and one to keep in the hatch compartment)

LINK TO ORDER
So you have spent over $1,000 on that new exhaust system and it just sounds great. The only problem is the part that is exposed to the world (the tips) look like a nuclear waste site. Maybe you're just not happy with the polish on your OEM system. It's not your fault; it's the only item on the car that needs special care to look good. It's the only part of the car that requires metal polish, but not just any metal polish. Sure you could throw some wax on them, but that will only cause them to yellow and trap more dirt. You could spend $50 and buy a power ball and some off the shelf metal polish and get poor results.
The problem is products like that will not polish stainless steel, or you could ruin your tips by using any number of suggestions I have seen people post. I will tell you that from day one we have had the best shine / polish on both our factory system and now on our aftermarket system. We achieved this level because we understand the science of polishing and have tried it all and I am passing the secrete to you. Furthermore, we maintain this polish look with little effort and only a few minutes a month. Now it's your turn to have polished exhaust tips that make people say WOW.
It takes no training or special skills, if you can work a drill you can have a show quality shine on your exhaust tips for life. This kit will also go much further and allow you to polish any uncoated metal and even dull plastics.
We have assembled the ultimate kit designed for one purpose, to give you these results in less than 10 minutes on the first polish, then allow you to maintain them with almost no effort for the life of your car (cordless or corded drill required). You're not just going to find these components in any local store or shop, We had to contract with five different manufactures to assemble the best of the best. This kit also includes the best metal polish in the world, Simichrome.
We have spared no efforts to assemble the best of the best. Products that we have used for years and will last you for the life of your car, yes this kit will be the only and last kit you will need to achieve the best possible polish. The best part, the complete 6pc kit sells for less than a single powerball.
Buffs and Simichrome now available separately
LINK TO ORDER
B&B Route 66
Detailed Photo Instructions
Customer results
Some results :cheers:
BEFORE
AFTER
YES THESE ARE OEM TIPS, CAN YOU GUESS THE ONE THAT WAS POLISHED USING MY KIT?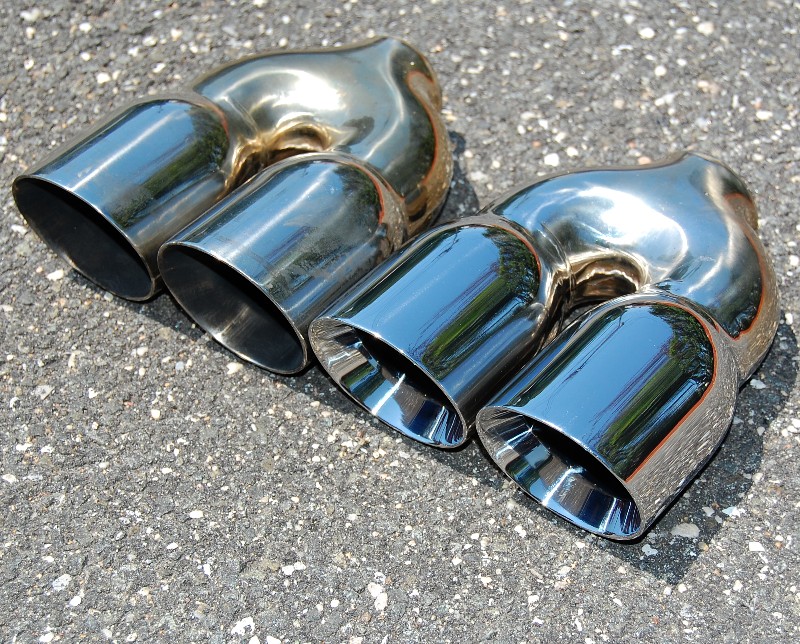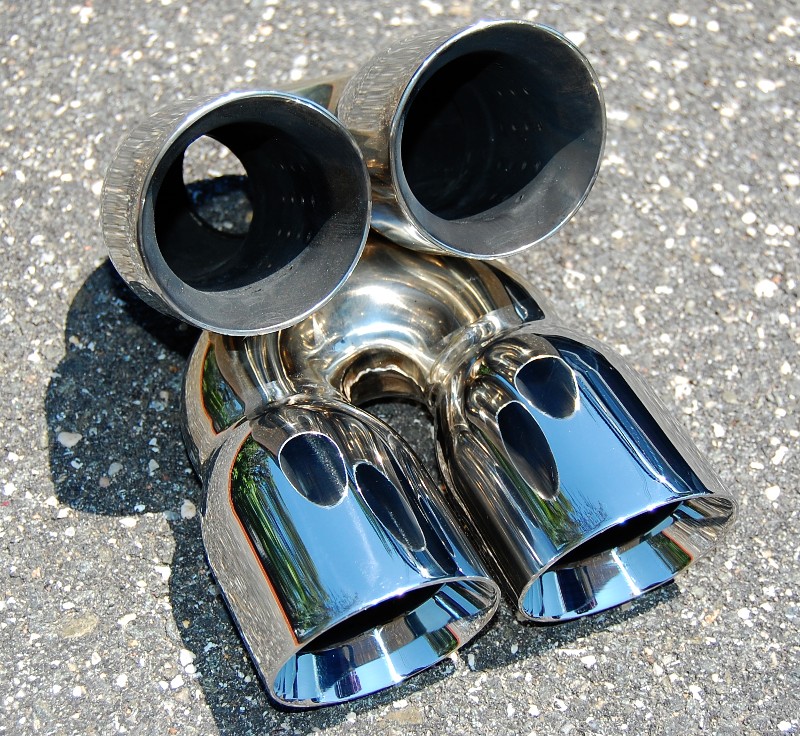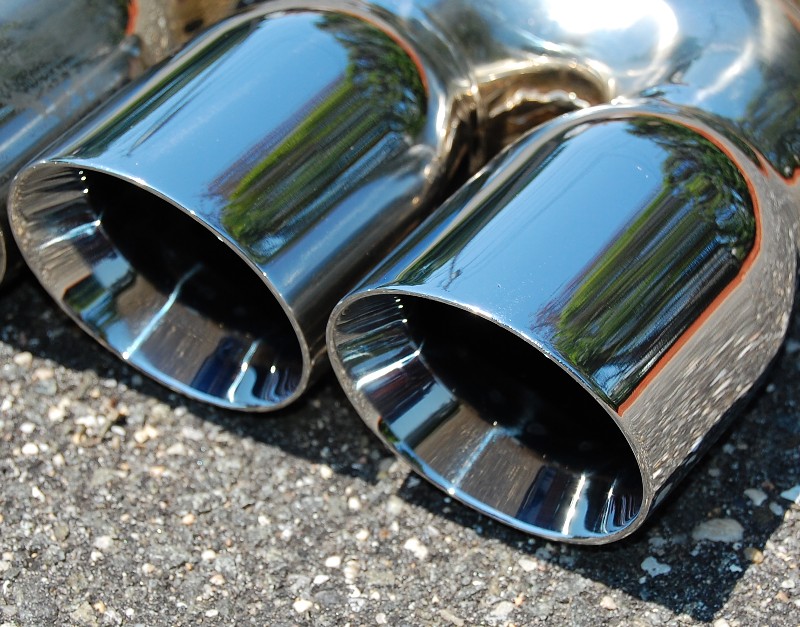 Ken C. AKA wolfdogs - Those that know me here know I strive for the best appearance I can get with this vette.... just part of my passion for the car. Well, the Corsa is 20 months old.. and I do keep the tips pretty shined up by hand using blue magic metal polish.. I've posted about it ...

I noticed recently they were not kicking like they use to, so I went out on a limb, and ordered a polish kit, which, after researching them online, felt it would be the best one, for it appeared who ever designed it knew how to truly polish metal....plus.. i was kinda surprised at the price for all this...

I will admit, judging from the posts and information I have read from the vendor that offers this kit... he's an no bs. guy and has to know what he's doing....:thumbs:

In less than an hour this evening, taking my time, my Corsa Tips look better than new! And not to mention, it was kinda fun sitting back there on a lawn chair performing the act! :lol:

My plan is to also do a friend of mines 07 from the gym only he has the stock exhaust, Ill post pics when I do his too!!! He's hyped about it so I know it should be soon, hopefully before my surgery next Wed cause I'll have to give a few weeks after that.... :ack:

The results speak for them self! :cheers: Im stoked!

The first few pics are in direct sunlight, the last couple in shade to show you how great they look now!

It's funny, the two things many performance car owners overlook is the tail/exhaust outlets, and the windows... you can have the cleanest shiny car in the world, but dirty windows and/or exhaust outlets just ruins the look :thumbs: