Discussion Starter
·
#1
·
I really doubt anyone knows anything about this, but my father keeps bothering me about it. He doesn`t really understand that the AIM tells more than most (all?) people know...
We have just mounted the front bumper bracket. This monster here is the front bumper bracket: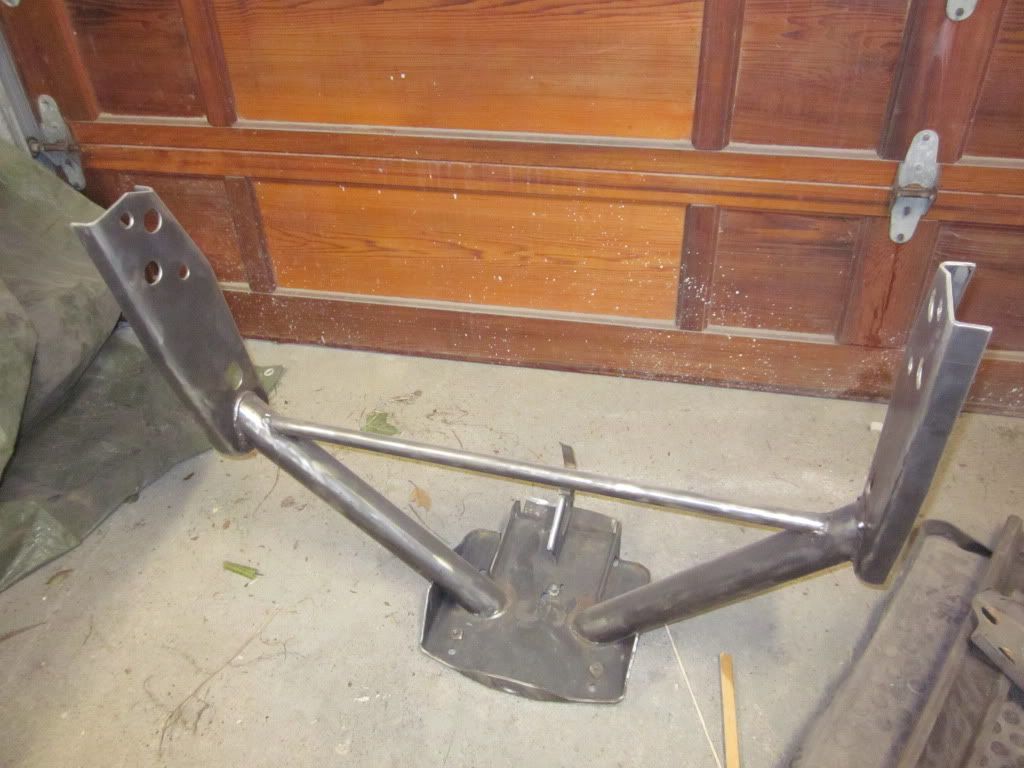 When I bought the car, it scraped every speed bump because that bracket had sunken an inch or two lower than when the car left the factory. After painting most of the frame and that monster we`ve now got problems finding how the thing should be aligned. What I found in the AIM compares the height of that bracket with some of the bodymounts. But it doesn`t say which of them. I think he tried measuring all of them and got nothing like the measurements in the AIM. And no, he has measured the frame with some fancy modern laser tools and it`s not bent or damaged.
We have installed it on the car in a way that makes everything else fit correctly to that bracket but he still don`t think that`s good enough. The front end has now been lifted excactly 4 cm but we don`t know if that`s enough or too much. These cars probably left the factory with pretty big differences between them anyways so I tell him it`s probably plenty good enough.
p... p... pppp... Plenty!
After lifting the front end it now looks like the doors fit a little better but we haven`t adjusted them properly yet. We also expect the hood to fit better after mounting it.
I`d appreciate it if anyone knows anything we don`t but I really doubt it. It might be hidden somewhere in the AIM. It`s not always easy finding what your looking for in that book. And please excuse my bad attempt at "englishing"
Thanks in advance.