Discussion Starter
·
#1
·
Hello, thought I'd introduce myself after 4yrs of lurking. The names Tom Im the proud owner of a 1969 Corvette Stingray 427(base 427). The car was my fathers and as he can no longer enjoy it, he gave it to me as a 16th bday gift. Now that was 5yrs ago so im a 21yr old with a very fast car... good idea i know.
I've only recently been able to afford to get it insured, plated and on the road but it was worth the wait! although it was only on the road for 1 1/2 months before the Canadian winter kicked in(day after i stored it freezing rain came down). My friends all poked fun that their cars were faster because mine wasnt running... they are biting their tongues now. So i thought i'd throw up a couple pics and the short video keep in mind its still a work in progress.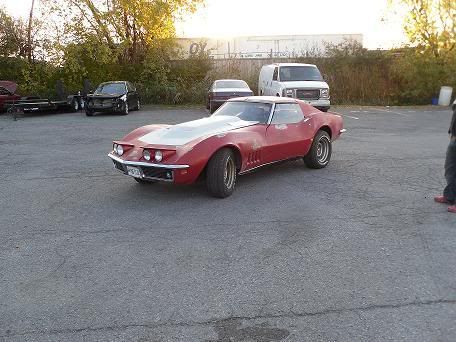 and the video
The list of mods are in the video description.
I hope to learn as much as i can from the guru's on this site because i have a long road ahead of me.