Discussion Starter
·
#1
·
Controversial
News first: Having read most or all of the books about Corvette History and that of its head Engineers since 1953 - and prior about Harley Earl - I know that we have come VERY, VERY close to losing the Corvette production vehicle on multiple occasions. Beancounters would have killed it at least twice and a President also came close to mandating its demise (Obama in 2009). As a retired Financial guy myself, I also know that the lives of ALL sports cars hang by an economic thread. FAR, FAR more have died than are available today. Oddly, today's recession seems to be an exception that makes the rule, because NORMALLY, Corvette sales dwindle during an economic downturn, and BOY have my stocks turned down the last 18 months or so. I digress. It has long been my personal opinion the Porsche model plan is, mostly, a well-thought-out product mix and it guarantees the continuation of their make. Corvette offers only a single Chassis with multiple performance variances and minor cosmetic changes is like putting all of one's eggs into a single basket - a nice, world-class basket, but ONE basket nonetheless. So GM has decided to try out some parts of the Porsche marketing plan. There WILL be a Corvette Sedan and a Corvette SUV. Many of you just tossed your hands up, shook your head, and maybe stopped reading. Perhaps you consider this borderline sacrilegious But I see it as 1) Corvette is paying back GM for NOT canceling the model in the past, but rather GM repeatedly reinvested in Corvette and repeated;y got a reasonable return along with world acclaim. 2) Corvette additional models help guarantee the continuation of the Corvette Sports Car.
The
Good
News is that the all-electric Corvette that IS coming next year is NOT going to be based on the C8, nor even a Corvette sports car. That all-electric Corvette will be a 4 door sedan. For those of you not familiar with the Porsche Taycan, it is a Panamera-designed all-electric 4-door sedan. So, whether you like it or not, Corvette will take on Porsche head to head in another segment. As sure as you are reading this, EVERY significant car rag on Earth will be publishing comparo articles that include 4-door all-electric sedans that, at the least INCLUDE, the Porsche Sedan and the Corvette Sedan. I predict that at the very LEAST, the Corvette sedan will win because it is a better value. Sometime the following year, the same car magazines will be running an article comparing the all-electric Porsche SUV versus the all-electric Corvette SUV.
The
BAD
news: GM has repeatedly committed to Electric Vehicles by 2035. THAT will have to include Corvette UNLESS Porsche, Ferrari, Lamborghini, et all thumb their corporate noses to this trend, at least partially. IF they all continue to offer at least one ICE in their lineup, it might force GM to make an exception. ONLY time will tell.
One of the sources: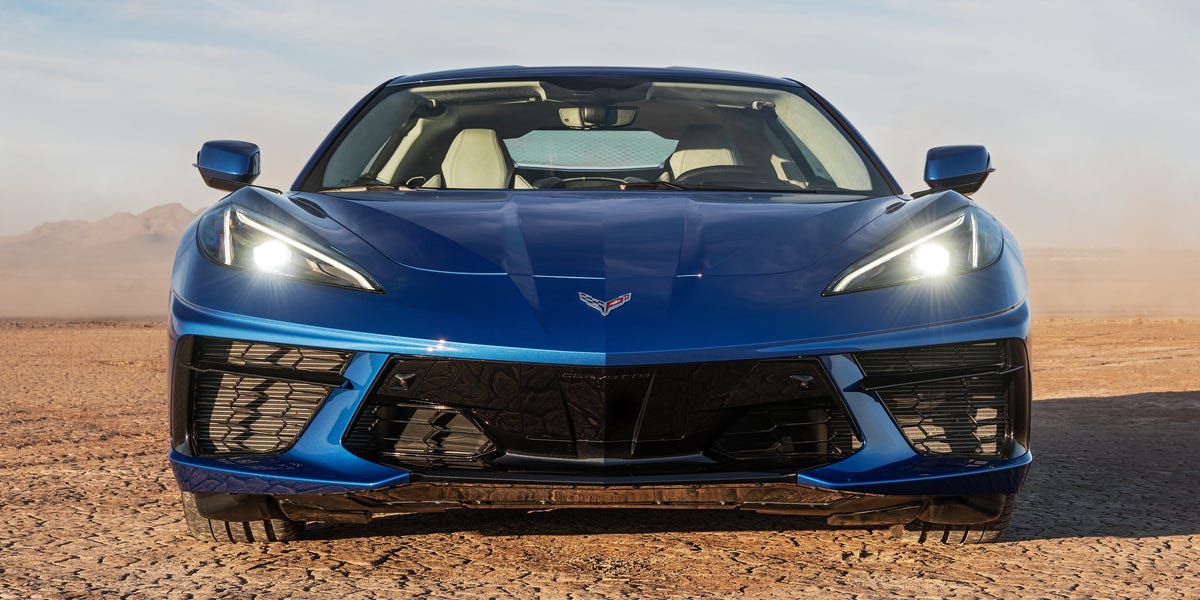 GM's upcoming Porsche-killer won't be named the Camaro.
www.gearpatrol.com