Got my ride some new shoes :) [need some c6 wheel gurus]
pics first, description later.
so, i picked a set of these c6 wheels on craigslist (it was a good deal, couldnt resist) then got a used set of tires (YIKES! USED?!?! right?) for the front and back, i figure i need to 'break' the car in on SOMETHING right?
anyways, this is where i need your help (BEEJAY, that means you and any other people that have done c6 wheel conversions) i'm thinking 2" adapters for the front and 2.5" adapters for the rear..
right now, the front wheels go on:
but they look funky as hell (plus im sure turning would be impossible as it is lol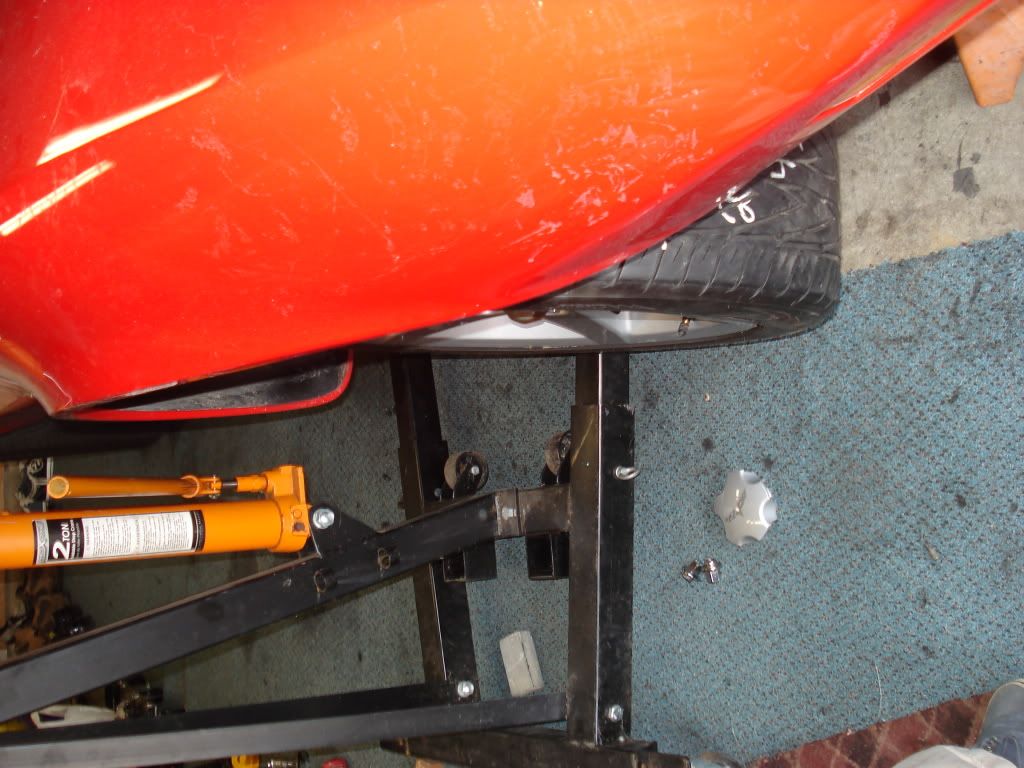 and the rears need at least a 2.5" adapter to even be able to bolt on
the closest part of the wheel (where it bolts on) is 2" away, another half inch should be perfect i think
dont want to push it out TOO far :lookinup:. @ 2", the rear would be rubbing just about everything
This is @2":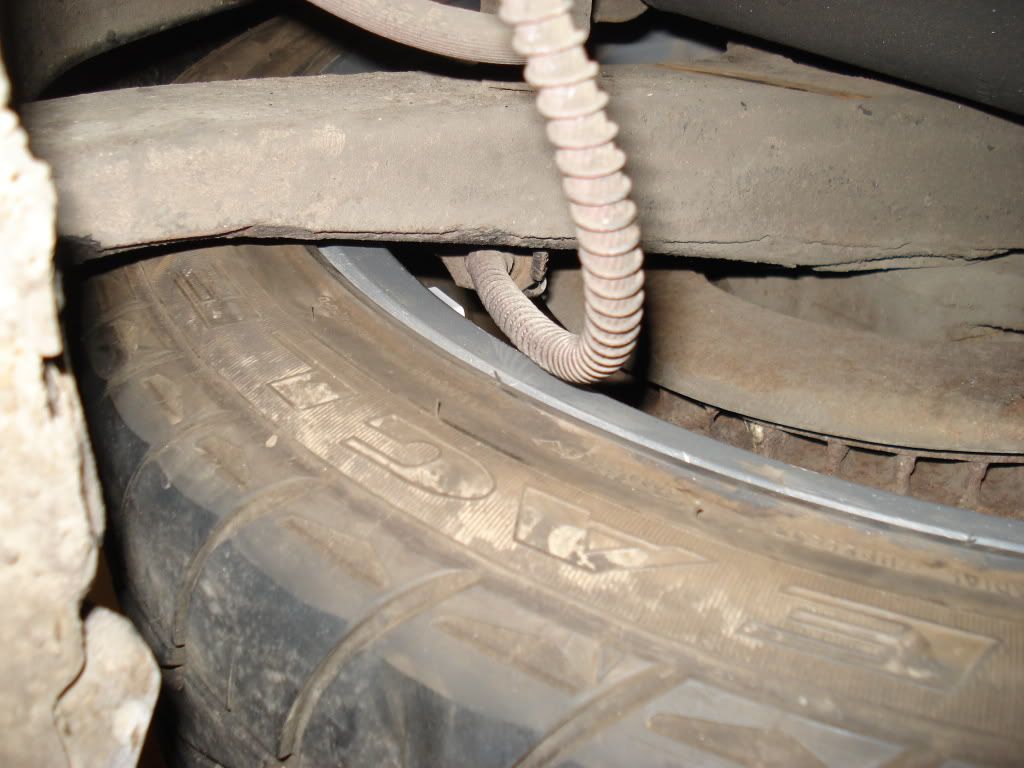 so i need AT LEAST a 2.5 for the rear.
ah, almost forgot, tire sizes:
fronts are 245/45/18 Toyo Proxies, rears are 285/35/19 eagle F1s. YES i got a mixed set on purpose, it was cheaper and i figure by the time i get the hang of this ls1/6speed combo, i'll be going out and getting another set of tires :rolling:
anyways, my question: has anyone had these sizes and anything u can recommend? wheel sizes are:
front:
18x9.5 +56mm
rear:
19x10 +79mm
:cheers:thanks!
in other news:
can anyone guess what this is?