Discussion Starter
•
#1
•
I just got my new HEI distributor from AIP Electronics, and the instructions are rather feable. So I'm looking for how to correctly hook mine up to my '71.
So question #1: installation
Here's what I have at the fuse box: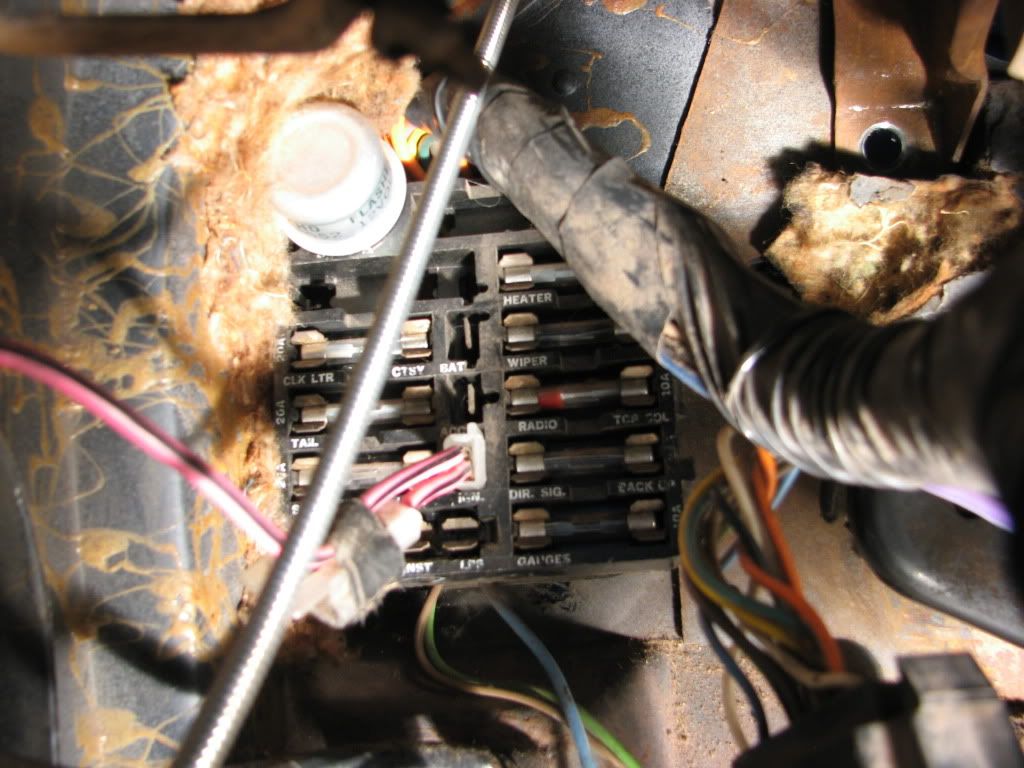 and here's what I have for wires at the current non-HEI distributor: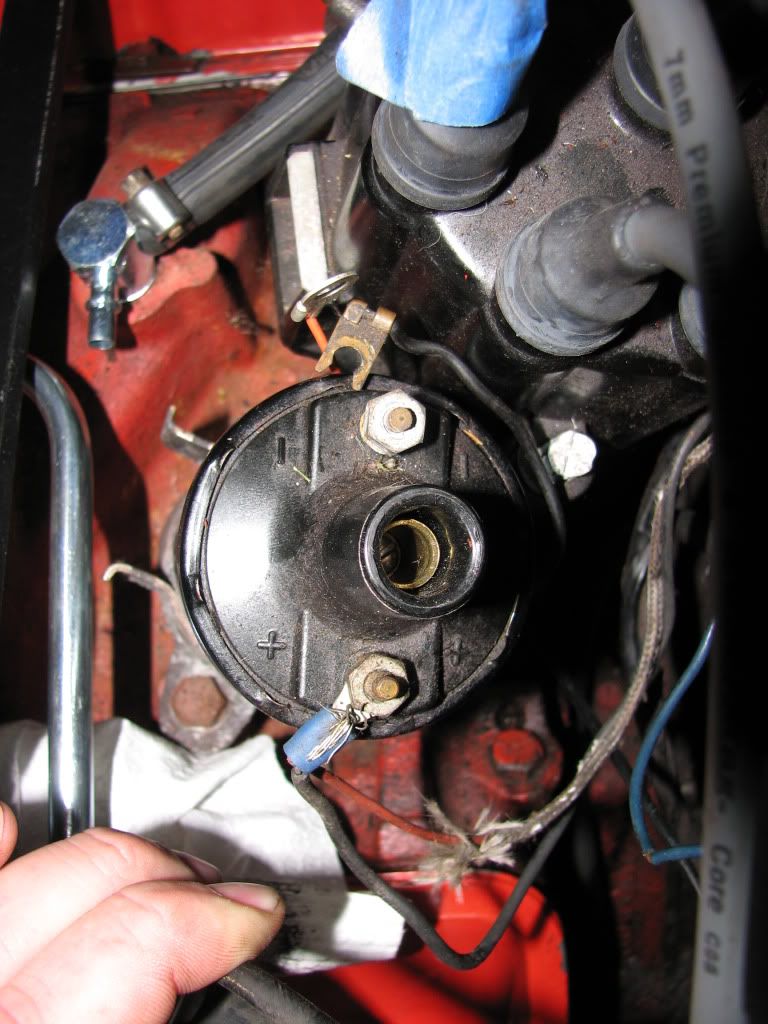 I bought some 12gauge wire if I need to run my BAT distributor connection back to my fuseblock. I have some female plugs to go in any of the 3: IGN, BAT, ACC openings. I'm going to assume that the BAT connection is not one to use as it's always on regardless of ignition key position.
If I run my wire to any of those 3 connections, do I need to put another fuse on the wire or is that male connection already fused in the box?
The existing wires going to the + on the coil, are those sufficient or is one a resistance wire that won't get me the full +12v the distributor needs?
And no, I haven't traced where that existing pink wire on the IGN connector is going.
Question #2: plug wires
I have the 350ci/270hp and just need a good set of HEI plug wires. The guys at Advance Auto are getting to know me a bit too much as they sell Accell brand wires but said if I want the best go find MSD brand wires. I see that MSD sells several different models of wires. I'm looking to stay with the 90 degree elbows on each end. Is that the only difference between the models?
My wife and 5yo son are gone for 3 days, so trying to get some work done.
As always, thanks.
Jeff