Discussion Starter
·
#1
·
This HUGE post contains every bit of C8 information released or leaked by GM PLUS all information that those who have had direct access to the C8 have made public for the first 2 months following the reveal of the C8 at the Tustin Airship building in Ca.
The abundance of information, has begun to make navigation of this post a challenge for some folks. So we have decided to close this thread and open a new, sticky thread (at the top of the Mid Engine History threads) that contains a detailed index of everything you will find in this thread - Thanks to The Torch for a LOT of work on that. Starting with 9/19/19, we will post new information into that thread. Please check it regularly.
Thanks for follow the best source of reliable C8 information on the net!
The new sticky thread will have a click link to this Thread so that you don't have to search a dozen threads to find it.
Please tell your C8-curious friends about THE best place to learn EVERYTHING about the C8 in one stop; Digital Corvettes' C8 section.
09/17/2019 Oliver Gavin on the C8
If you have NOT been following Corvette or Corvette racing, you might not know that Oliver Gavin joined the Corvette Racing team as a driver in 2002. He has won five American Le Mans Series class championships, five 24 Hours of Le Mans class wins, five 12 Hours of Sebring class wins and five Petit Le Mans class wins while driving C5.Rs, C6.Rs, and C7.Rs. CRED! Here is what Gavin says about the C8:
Lines. Looks. Performance. 2020 Stingray Mid Engine Corvette. Drove one at the #nurburgring - it was mega, so dynamic and precise. 495bhp with the mid engine layout, fantastic traction. The focus is very much on the driver, the vision, cockpit layout, dash and display. Loved it.
09/17/2019 Background about C8 development
An all new, ground up car requires a LOT of development. The following are the basic steps most car companies follow to develop a production vehicle:
1) Concept - back of an envelope, napkin, white board, graph paper - whatever, it's the result of either some brainstorming or an assignment that is the catalyst for one or more initial drawings. Elements of multiple drawings are often combined to 'build' the desired look.
2) Humanizing - A great design is useless if a human doesn't fit in, operate easily and see out of the vehicle. There are different methods used by different companies but all the same goal; determine production dimensions for seats, controls, engine, drivetrain, etc.
3) Digital (usually CAD) - The dimensions from 2) along with the design are entered into advanced computer design software and examined at different angles, loaded with the dimensions for the basic drive train and components. structure rigidity is explored to determine the size and material required for everything under the skin.
4) Design development - Once the sub structure design is thought to be close, a clay model can be constructed to explore different variations in the surface design.
5) The MULE (NOT A PROTOTYPE!!) - Once 3) has sufficiently progressed, that structure will be hand built and covered with panels from a prior or current generation car …. or a mishmash of something that does NOT resemble the design direction for the ultimate production car. For the C8, body panels from a Holden UTE (think El Camino) were attached to the frame and structure. The cockpit was pretty much right out of the C7. The Mule is loaded with monitoring test equipment and run around test tracks until it falls apart, fixed and repeated. It was called the Blackjack. Here it is:
6) Prototype - Once Chassis, drivetrain, and suspension development have progressed to what they THINK is near production levels, they make the components from the CAD drawings and hand assemble Prototypes (Yes, think Spy pics). In the case of the C8, the prototypes are fitted with various options, spoilers, aero features, engines, tires and wheels. Prototypes go back to the same test tracks first, then to cold weather testing, then as confidence grows - real world testing and eventually real race track testing (at VIR and the Nürburgring) in cammo. Mountains of test data from all of these miles is analyzed and action is taken where needed. For example, the top horsepower engine bent the frame during launch. GM's Cray Super Computer was tasked with analyzing the weak point(s), provided an answer, the prototype design was fixed and testing resumed. Here is one of the Prototypes used to test engines:
7) Interior - As soon as the substructure is close, the approximate interior dimensions are known and interior work can get moving in earnest (after step 3). Essentially, the interior development has the same steps as the exterior but because of all of the controls, the safety devices, the information screens and the entertainment components and controls, and now the steering wheel full of buttons, there is a LOT of close quarter packaging to be provided with ergonomic and safe access consideration. They will already have made hundreds of drawings and have narrowed the choices down to a few different designs. The designs are loaded into CAD and enhanced for Virtual Reality viewing and evaluation. Like the exterior, the full size clay models will lead to a favorite that will be refined and eventually covered with colored foil so that some management will be able to get a "feel" for the choices.
8) Engine Development - The Engineering group that works on the power plants has never really embraced an 'open book' policy. It is safe to assume that the C8 Engineering team established some performance targets and backed into power targets that the engine team needed to meet...along with environmental and MPG targets. If the rumors are true, the team had an especially challenging set of goals for the C8. 1) Take the LT1 to the next level to deliver near 500 HP in N/A form without hurting reliability. 2) Perhaps using some of the Cadillac Blackwing components, or just building new parts off of the Blackwing research, the engine team had to build a ~700 - 800HP DOHC TT V8 for the Z06. 3) Develop the Z06 V8 into a solid 800 HP, hybrid capable engine to pair with a 200HP, high torque electric motor(s?) powering the front tires (ALSO the engine team's responsibility) to get the total ZR1/Zora HP around 1,000 HP.
9) Testing and development - Every configuration of the car must be tested in every real world environment variation possible. The goal is to confirm all of the control modules are capable of correctly dealing with every situation reasonably possible an owner might encounter BEFORE they encounter it.
10) Safety tests - The Feds perform the Smog and MPG tests, but GM simulates them ahead of time to assure they are confident of passing the tests by targeted margins. The same is true for Crash tests. GM will be crushing all of the prototypes, so they probably crash some of those cars to see how close they are to the computer crash models. When the Team is happy with all of the test results and the vehicle is ready for production.
Important note: Unlike the Harley Earl Days, a design is NOT just handed to manufacturing and told, "Here, produce xx,000 of these." a development team includes production and procurement representatives. It is their job to alert the rest of the team if they spot any unreasonable challenges in the cost or availability of parts or if it looks like a particular design will create assembly problems.
09/14/2019 HOW TO: Launch control and Burnout modes
Launch Control: Place into DRIVE, select TRACK MODE, then double-tap the ESC OFF button. Now the Performance Traction Management (PTM) menu will show Wet, Dry, Sport I, Sport II, and Race. After selecting the desired PTM, stand on the brake with your left foot while flooring the accelerator with your right. Lift off the brake when the revs settle at 3500 RPMs and down the street you go!
Burnout Mode: Showing off or warming tires at the track this is a cool feature. Place into DRIVE, hold the brake down hard then pull back both paddle shifters to temporarily open the clutches. Floor the throttle and release the paddles, the computer will do a controlled clutch dump and will let the tires spin. When you're finished you lift off the throttle.
9/14/2019 The future of Corvette racing, the C8.R Unveil
The C8.R will be revealed at the Motul Petit Le Mans at Atlanta on 10/12/2019. New drivers were announced for the 2020 season and the C8.R should make its Racing debut on Jan. 23-26 at the Rolex 24 at Daytona. Although the racing "x.R" vettes are never close to showroom stock Z06s, past power plants usually carried similar descriptions between the two cars. The dominant rumor is currently that the C8.R will have a twin turbo flat plane V8 which is the same rumored description for the Z06. Racing rules (Parity) in the past have limited Horse Power to a number LOWER than the production Z06 and that will likely continue with the C8.
9/10/2019 Motor Trend Vid from C8 Cockpit While Hot Footing Around a Parking Lot Cone Course
An Aural delight! Also take note of the instant shifts.
https://www.motortrend.com/news/exclusive-testing-c8-corvette-seen-drivers-seat-w-video/
09/10/2019 GM Tweets the Vert reveal Date
October 2 will be the reveal date for the C8 Convertible. It was originally rumored that the C8.R would be revealed at the same time as the Vert, but there is no mention of this in the tweet. I'm sure that Marketing - Harlan Charles - prefers a separate reveal for the future race version because that creates a second big PR day. Also, the two are not directly related.
Seems like the Z06 should be presented with the C8.R, but it's hard for me to accept that this would happen. Before the first C8 Stingrays are delivered, why would they dangle a higher performing model with better specs and performance data? Regardless, the C8.R should have its first race in January, so its reveal will be this calendar year for certain.
09/10/2019 C8 Minutia 'Features' from Motor Trend
Some of these we have covered elsewhere in this thread. Some are just reasonable expectations from past gens. Regardless, we're listing all of them here:
There is a soft button on the bottom side of the top of left radiator grill that (when the fob is near) will unlock the Frunk lid. The lid is also has a soft close latch.
All of the above is also true for the engine hatch/trunk lid.
Holding down the Unlock button on the fob will lower both side windows.
The cover of the high center speaker cover at the top of the 'waterfall' has holes drilled a different angles so that at a distance you see the C8 Flags in the center of the grill.
The targa top can be stored in the rear trunk secured by latches in the trunk. There is a small amount storage space available even with the top stored.
(New one!) Almost all cars use a graduated blackout > black dots at the top of the windshield and maybe the rear glass too. Look closely at the top of the glass engine cover. See those dots? They aren't dots. Look closer and you will see black C8 flags emerging from the solid black band across the top of that glass.
09/08/19 A 19+ minute interview with Harlan Charles (Corvette Product Manager)
Lots of details about the C8 are revealed including the PDR improvements. The mid engine Corvette was approved and work began in 2005, but was shelved due to GM Financial problems. Pics of the stillborn midengined C7 next to the Production C7 are shown. Long interview FULL of details.
09/07/2019 The C8.R should start racing in January
The good news; the industry expects the C8.R to begin racing in the IMSA GTLM field come January 2020. IF this happens, we it could mean GM will have to make a production announcement bigger than just the Vert in the next few month. The spy vids and sounds of the C8.R have the experts saying that it will be motivated by a high revving flat plane DOHC. Those experts also tell us that the Le Mans rules are more lenient on lower displacement Turbo charged engines, so the consensus is the C8.R engine V8 near 5.0 L with Twin Turbos - LOADS of potential. So how does Tadge and the gang introduce the C8.R with a DOHC TT V8 for the C8.R when we 'officially' know nothing about a Corvette engine anything like that? So....if the January start of the racing career for the C8.R is real, we might see at least some confirmation of the Z06 engine if not the Z06 itself.
The bad news; The C8.R will not have a chance to beat the Factory Ford GTs at Le Mans. Ford has blinked before the stare down started, by announcing earlier this year they were pulling factory participation in 2020.
09/05/2019 Expect to see a nice change in the Digital Corvettes page very soon.
Their only comment was, "Launch control. Yeah, there's no manual, but manuals don't launch or shift like this."
09/05/2019 Motor Trend posted some C8 burnouts
https://www.instagram.com/p/B2AJyrNFUAE/?utm_source=ig_embed&utm_campaign=embed_video_watch_again
https://www.instagram.com/p/B2AJyrNFUAE/?utm_source=ig_embed&utm_campaign=embed_video_watch_again
09/05/2019 The article linked below is NOT from a respected group of Auto fans, but from a business perspective
Nothing new here, but interesting to see what Wall Street types have to say about the C8.
https://amp.businessinsider.com/chevrolet-corvette-c8-2020-mid-engine-supercar-sports-car-2019-9?fbclid=IwAR1wtLHe2ew_q_vwQL8cFxCRpQ6gWl4vNRaSNQxskz4seUlw4EQUjYAOj64
09/04/2019 Deep Dive Vid on the Z51 Package
The vid link below is filled with detail facts and some light handed opinions. No BS IMO, but more of an honest presentation of the Z51 components and "do you need the $5,000 Z51 package if you do not plan to track your C8?" Hope this might help some of you who are "on the fence" about the Z51:
9/2/2019 GM Donates a C8 to the NCM
The NCM has received its first C8 for display, but it's not exactly a pristine loaded production C8. It's an LT2 development prototype that logged a LOT of miles around the GM Milford proving grounds loaded with testing and logging computers refining the ECM programs. No doubt we see it here unwrapped for the first time in its life. How ironic that this homely D8 will live indefinitely in the NCM, while all those beautiful, loaded C8s out making the PR Tour will be crushed shortly after production C8s begin shipment to dealers or sooner. C8 production has begun at BG. No doubt it will start slow and the first cars will be turned over to Corvette Engineering for all kinds of testing included in the real world so keep an eye pealed. The next C8 you spot on the road, will likely be a production C8. Here is the engine development car:
8/31/2019 ANOTHER leak: Video of C8 reaching 194 MPH
After being almost being mute about the C8 for so long, we continue to get multiple "leaks" weekly (IMO, Casual PR from GM) that appear to be designed to keep us talking about the C8 almost continually. Interesting PR tactic. Tadge also revealed that a "new invention" enables the longer wheelbase C8 to have a 2 ft SMALLER turning radius than the C7 and no more funny noises from the tires at slow speeds like the C7. Regardless, here is a 'leaked' video showing a C8 achieving the promised top speed of 194 MPH.
8/30/19 Nothing Today but echoes of what we have already reported to you
We'll keep watching for "leaks" over Labor Day Weekend. Have a great Holiday and if you have a chance, say a prayer for those affected and will be affect by Hurricane Dorian.
8/28/19 First sighting of 1,000 HP (?) C8 Hybrid
Start watching at the 27 second mark and notice that one has no wing/spoiler at all and the other has a low spoiler....not even as big as the Z51 spoiler. Why? Maybe just too early to tip the look of even a cammoed wing (?). The added weight should all be in front not the back so intuitively, it would seem at least a Z51 spoiler would be needed.
https://www.motor1.com/news/367673/c8-corvette-hybrid-spied-video/
Today's Post Script: That 'other forum' had a post today that supposedly was a GM leak of all the C8 engines with HP and Tq. I'm not including any of it here because it has more holes in it than a truck load of swiss cheese. Logic holes and fact holes. It is on an unformatted Excel spread sheet, with no attempt to even try to make it look like something from GM and it even got the LT2 HP wrong. So if you see other trying to treat that post as if it was FACT, I suggest you take it with a case of Morton's.
The VERT! - minor update 8/27/19
The Vert weighs 102 lbs. more than the coupe.
The official debut of the Vert AND the C8.R that will compete at LeMans will be this fall. Some of the C8.R body design features should tip us off about some of the Z06 design features. The following GM video provides some peaks at the Vert and the C8.R. The Vert's hard roof panel has a "break" at about the 75% mark of the distance between the A and B pillars.
Here's how the roof is broken down into smaller sections: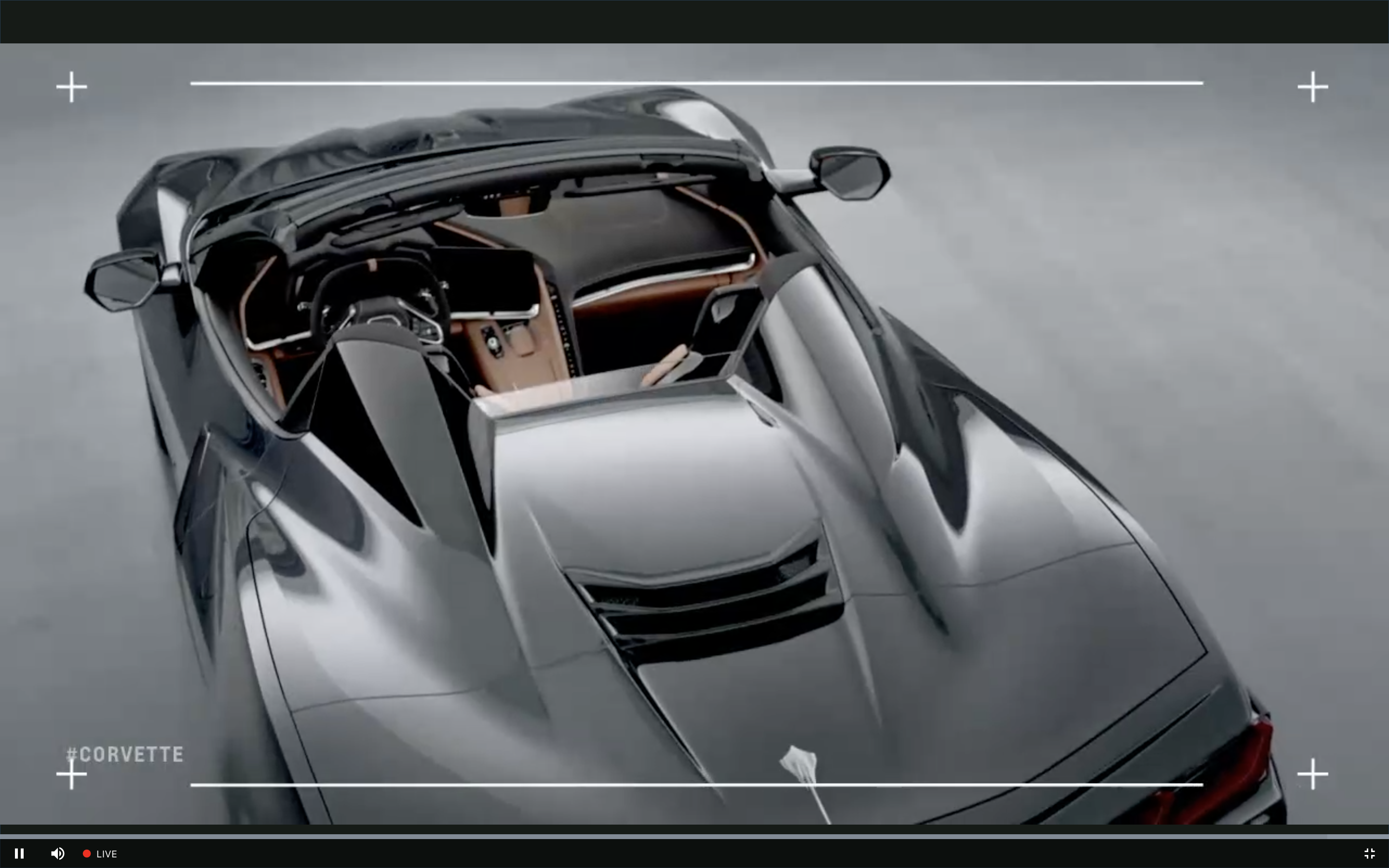 Vert Prototype caught in the wild with an odd styling feature
Stop this vid at the 40 second mark and look at the strange things sticking up in the back window, approximately aligned with the inside edges of each seat. Some sort of a roll bar or what?
https://youtu.be/37lC07C_5QE
The GM Video including Vert and C8.r:
Stop the vid at 13 seconds to see what I think are the steering wheel controls for the movable wing and stop at 30 seconds to see the slot that enables the wing to be adjusted while racing. Guessing this have a gps programmable adjustment plus the SW over rides capable of optimizing down force when needed and in a more passive position when needed.
https://youtu.be/g58HrpvBe8Q
8/27/19 Leaked Stingray Z51 performance numbers
The C8 LT2 is a 495HP OHV V8, 470 lb-ft tq with (only) an 8-speed dual-clutch Transmission featuring a manual paddle shift mode (faster shifting than any 3 pedal pro driver) and full on Automatic. Frunk can hold a couple of good sized bags (Hit men take note that a medium sized body will fit in there) and a larger cargo area at the rear can fit a TWO bags of golf clubs.
0-30 = 1.1 seconds
0-60 = 2.9 seconds
0-100= 7.6 seconds
Top speed = 193 MPH
1/4 mile = 11.3 seconds / 121 MPH (That's 1 second faster than a C7 Stingray and a couple of 10ths slower than a C7 Z06)
Braking 60-0 = 108.4 ft.
8/27/19 Motor 1 has a different take on the Z06
Credibility. Everyone has an opinion and we know how that saying goes. Motor 1 is saying that the Z06 will 'only' have a DOHC flat plane V8 with ~650HP and that the TT setup is destined for the ZR1 to be followed by the 'hybrid' 1,000HP Zora. This hypothesis does make more sense from a performance 'step' in models. 495 HP to 650 HP is a more logical step. HOWEVER, we have been told that the V8 block to be used cannot be bored to the 5.5L that Motor 1 references as their Z06 V8 guess. ALSO, Can a ~5.0L DOHC Flat Plane deliver a reliable 650 HP? Beyond my knowledge. Seems to me that the Z06 will likely have twin turbos also and the ZR1 will have bigger twin turbos. Yeah, just a guess...or an opinion too.
8/24/19 & 8/26/19 So Year 1 First Quarter Production is almost sold out. What's NEXT?
Short answer: The Fall debut of the Vert and the C8.r that will win Le Mans next year, but beyond that the Z06 is NEXT. 'Automobile Magazine' has just reported that the 2022 Z06 will deliver "upwards of 800 horsepower and perhaps more than 700 lb-ft of torque" while using external Turbo Chargers (as seen in the CAD below). Obviously, there is an abundance of room between the engine and the hatch, but if the leaked CAD drawing is real, it won't be filled with a Supercharger. Expect an outboard TT DOHC V8. AND Now 'Motor Trend' has inside information that it will be a Flat Plane TT DOHC V8 because the Le Mans rules are now more lenient for turbo charged engines than Naturally Aspirated engines. Ford and Ferrari use Flat Plane Crank tech to reach higher revs which reduces the number of shifts. MT says the Cadillac block will be bored out (but not enough to reach the rumored 5.5L) and used, but nothing else from the Cad engine will be used. New heads, flat plane crank, exterior Turbos, light weight pistons - all exclusive to Corvette :
8/24/19 Look at the outside review mirrors. See it?
Due to the tall rear fenders/mid engine, from the driver's seat the only way to get a good view from the passenger mirror is to extend it 2" farther than the driver's mirror. So what is the real life impact (no pun intended, or wanted). The vid below shows the C8 with the mirrors folded in. Look at the 11 second mark and you will see that the mirror base/arm looks like it's about 2" out/[wider point] from the C8 rear fender. ALSO, starting at the 1:07 minute mark in the vid, you can see the front suspension 2" lift in operation. BTW, the C7 passenger mirror appears to stick out farther than the driver's mirror - please check me on this if you have a C7.
https://www.motor1.com/news/363572/corvette-c8-filmed-leaving-showroom/
8/23/19 Two Prospective Buyer questions asked and answered by GM spotted in a discussion group:
Question: Dealer installed accessories – If a dealer-installed accessory becomes a constraint (e.g. the body-color ground effects kit) will it stop the order until the accessory becomes available?
GM Answer: In this instance, we would advise a customer to remove any accessories that are constrained from their order, then add them to your car at a later date when they are no longer constrained.
DC Comment: Once the car is delivered you could request that the Dealer include the dealer installed accessory cost on your contract even if the accessory is still not yet available. You would be prepaying for it the accessory but it would be financed along with the car. When it comes into the Dealer, you take the car in to have it installed.
Q: If ordering a transparent DUAL top package AND the dual racing stripes, will the transparent top come with no stripes and the body color top come with the stripes added?
GM Answer: That is correct – stripes would go on body color top but not the transparent top.
8/22/19 Now TWO ways to track your Order for your new Corvette
Responding to C7 Order criticisms, GM, of course, continues the dealers' Global Connect Order Work Bench software program that enables each dealer 24/7 lookup of the status of your order and ALL of the other orders in the pipeline at the same time. Translation, don't ask frequently and be patient when you do ask.
NEW is the Corvette Concierge Program that launched just after the 2020 Corvette Reveal last month. GM wants Customers to consider this new program the best/fastest way to request 2020 Corvette information or inquiring about your order status.
After your dealer has informed you that they have paired and submitted your order with a specific consensus GM granted allocation, AND after September 11th, call the Corvette Concierge program at 1.866.424.3892 for your Order Status Code.
Here are the Order Status Codes and their meanings:
1000 Order On Hold at Dealership
1100 Order Placed at Dealership; preliminarily accepted by GM Computer. Note: This does NOT mean that GM guarantees that your car will be produced, as that only occurs at status code 2000, but means that the order was properly filled out into the computer, e.g., required boxes filled out — but nothing more than that.
1101 Order Entered into System
1102 Order Entered via Web
2000 Order Accepted by Chevrolet: GM has accepted and will produce your Corvette as ordered.
2001 Order Generated to Dealer
2005 Order Replaced with GM Prospective Order
2030 Order Edited by Chevrolet
2050 Order Changed
2500 Order Preferenced (or "Picked Up" or "Imaged"), Sent to Production

3100 Order Available to Sequence (now becomes more stable)
3300 Order Selected and Scheduled for Production by Assembly Plant (Target Production Week usually available now)
3400 Order Broadcasted for Production (Internal Plant Order Produced)
3800 Vehicle Produced
4000 Vehicle Available to Ship
4104 Bailment Invoice Created
4B00 Bayed (Note: a "B", not an"8"): Car is waiting transportation by transporter
4D00 12/2/13 On hold (Quality Control Checks)
4106 Bailment Released (Vehicle has left plant property).
4150 Vehicle Invoiced (Dealer Billed/Order is invoiced to the dealer)
4200 Vehicle Shipped (Vehicle is shipped to the dealer or point of delivery)
4300 Intermediate Delivery (Interim transfer; processing transfer to QC or vendor)
4V03 Estimated Delivery Date
4800 Rail Ramp Unload (Note, an "8" – not a "B")
5000 Vehicle Delivered to Dealer
6000 Vehicle Delivered to Customer
9000 Order Cancelled
Another good resource for those ordering a C8:
https://www.corvetteblogger.com/2019/08/01/ordering-a-2020-corvette-heres-what-you-need-to-know/
8/22/19 How does one easily Rev the engine with a DCT?
If you own a Vette, you've done this...somewhere...some time. In your garage, with Friends, at a stop light, as a joke next to a friend...you've done this. With your Vette in park or with the clutch in or in neutral you've done this. You've tapped that accelerator and even held it a bit...repeatedly...to hear that power under the hood roar. Maybe you create some sort of excuse in your head, but make no mistake, you want to hear the engine rev. You are not alone in this quest, Corvette engineers also share this desire. So they included a neat little feature. Hold both paddles back at the same time and the DCT disengages so that you can rev your heart out without moving the car. If you consider this behavior beneath your standards well....sad for you...you need not ever use it. Regardless, it is there. Thanks GM.
8/19/19 More options pricing...
2LT Options:
Magnetic Ride Control & Traction Management = $1,895
Long Beach Red Tintcoat = $995
Sebring Orange Tintcoat = $995
Rapid Blue = $500
Accelerate Yellow Metalic = $500
Carbon Flash Open spoke wheels = $995
Ultra Bright Trident spoke wheels = $1,495
Spectra Gray Open spoke wheels = $1,495
Black Trident Spoke wheels = $2,695
Wheel Center Cap silver Stingray logo = $250
Wheel Center Cap black Stingray logo = $250
Visible CF Ground effects = $4,850
Ground effects kit CF painted Carbon Flash Metallic = $3,850
Ground effects kit molded in body color = $695
Rocker panel extension in body color = $550
Rocker panel extension in CF painted Carbon Flash Metallic = $2,920
Rocker panel extension in Visible CF = $3,420
Grill insert Visible CF = $2,095
[All Colors] Fender Hash Marks = $245
Body color Dual Roof package = $1,995
Carbon Fiber Dual Roof package = $3,495
Removable CF Roof Panel = $2,495
Removable Transparent Roof Panel = $995
Chrome Exterior Badging = $100
Body Color Exterior Trim Accents = $995
[All color] Calipers = $595
[All color] full length racing stripes = $995
Carbon Flash painted outside rearview mirrors = $100
GT2 Seats = $1,495
Competition Sport Seats = $1,995
Two Tone Seats = $395
CF Interior trim = $1,500
Suede Microfiber Steering wheel = $595
[All Color except Black] seat belts = $395
Front adjustable height with memory = $1,495
Engine Appearance package = $995
Corvette NCM Delivery with personalized plaque = $995
Personalized Plaque = $200
Battery Protection Package = $100
Non-Recommended color package = $590
Front License Plate bracket = $15
All various car covers = $460
Bottom Line: You've GOT to ask yourself how much you really like Carbon Fiber (CF). Some of the "cool" options might not be all that necessary or even practical for a street car. Some, like the Front Lift (IMO) should be standard for a street car. Regardless, tailor YOUR C8 to your taste WITH consideration for your Budget. ALSO, Motor Trend published a very logical theory (nothing from GM except history) saying we can expect a C8 price increase of $2-3k next year. Also possible that it could creep up each year. So factor that possibility into your decisions also.
8/17/19 See the GM Issued Dealer Training Packs
https://www.corvetteblogger.com/docs/2020corvettepacks.pdf
8/16/19 Another performance bit from GM
The Stingray WITHOUT the Z51 option is capable of 194 MPH. The Z51 option includes a downforce-inducing aero package that improves handling but reduces the car's aerodynamic efficiency at highest speeds. So the top speed of the Z51 is "only" 184 MPH. The handling improvements due to the aero bits kick in at much lower speeds so the vast majority of Vette drivers will feel and appreciate those Z51 handling improvements more than the extra MPH at top speed.
8/16/19 How does the C8 compare to the super cars costing much more?
Top Speed has not always been a fan of the Corvette, but in the article linked below, they compare the C8 with the sports car elite and they do it fairly.
https://www.topspeed.com/cars/car-news/the-2020-chevrolet-c8-corvette-stingray-is-faster-than-the-c7-but-how-much-faster-ar186300.html
8/14/19 Early Look at GM pricing out tomorrow
Top speed of the Stingray is 194 MPH and production begins in late 2019
Starting prices include $1095 Destination Charges. See package equipment in GM letter below:
1LT = $59,995
2LT = $67,295
3LT = $71,945
Options not included in the ?LT above:
Z51 = $5,000 (includes Performance exhaust, more details below)
Performance Exhaust = $1,095 (included with Z51)
2" lift not included with any package above = $1,495 Available only on 2LT and 3LT
I've not seen anyone talk about this, but IMO one of the most important features (it will potentially save big $$$) included in the 2LT package is the front parking camera. Look at the profile of the C8 and check out that front over hang. Now look at an overhead shot looking down on the front of the C8. I sat in one and could not see the tip of the nose over the steering wheel. The front parking camera, coupled with the optional 2" front lift system, could save many a splitter and bumper nose touch up. Parking in parking structures, near buildings, tall sidewalks....parking anywhere daily these will combine to save much heart ache and considerable $$$, IMO. Even if yours will be a garage queen, at some point you will take it out and when you stop somewhere you will need to park it. JMHO
Sorry but GM pricing notice did not provide pricing for the seat options and/or colors/material options. Nor was there any mention of the MRC pricing. The bullet points above are the only prices GM will provide the notice to be shared tomorrow.
8/13/19 Will there be a sister Cadillac 'C8'?
GM explained that Caddy key fob we saw, saying that more than halfway through the development, Management decided that the C8 must use the new 'GM Global B electronic architecture' and the only vehicle using this at the time was the Caddy CT5. So a CT5 key fob was modified to be used for the C8 and some one leaked some of the modification work in process pics. GM also confirmed that the electronic problems publicized as the cause of the delay of the introduction, were caused by challenges of resolving the challenge of adapting and integrating that Global B system into the already developed C8 system. As one might expect, GM programmers and engineers successfully overcame those challenges.
Does this mean there will be no Caddy sister C8 model? Not exactly, it only means that the fob we've seen was NOT for a development sister car. Makes the C8 Caddy not as certain as we once thought. Maybe it will happen, maybe not.
8/13/19 Maintenance on the C8
Ferraris, McLaren's, Lamborghini's; all mid engine sports cars that cost an arm and a leg to maintain. Ferrari oil changes are about $200 and a major service starts North of $5k. A McLaren oil change costs about $8k and annual running costs are about $30k. Why? Because up front engineering didn't focus on anything except performance, parts sales, and Dealer profits. Not a GM car and not GM's idea of performance value. An Oil Change for a C8 might cost a bit more because it uses 9 (typo correction) quarts of oil (down from the C7 Dry Sump 11 Qts) but NOT due to a lack of planning. Below are a couple of pics of the bottom of the C8 and of the oil filter/drain specifically. The full bottom shows some of the panels cutaway. In the upper left quadrant of that pic, the blue item is the oil filter. The bottom pic shows the filter with the panel on. Looks like Jiffy Lube or Garage dude could change the oil. If THIS is the same level of Maintenance engineered into the rest of the car …. and it IS given the desire to sell tens of thousands C8s each year not 499 La Ferraris, then break the molds. C8 = Performance Value at a new high level.
8/10/19 GM Color and Options Timeline for Initial Orders
Corvette Blogger has published the following:
BG will start with six colors in the first two weeks of production and all of those are upper trim models. We don't see anything that specifies Z51 so we assume the Performance Package will be orderable from the start. Once a month from September through December, dealers can place orders based on the following criteria while each new month adds to the colors and options offered previously. These orders are for Production for January February and March:
September (Weeks 1-2 production)
Arctic White, Black, Torch Red, Shadow Gray, Sebring Orange, Ceramic Gray
2LT/3LT – Base
2LT/3LT – w/Magnetic Ride (No Front Lift)
2LT/3LT – w/Front Lift and Magnetic Ride
October (Weeks 3-5 production)
Elkhart Lake Blue, Long Beach Red
2LT/3LT – w/Front Lift (No Magnetic Ride)
November (Weeks 6-9 production)
Blade Silver, Zeus Bronze, Accelerate Yellow
1LT – w/o Magnetic Ride or Navigation
December (Weeks 10 & beyond production)
All Colors Available
1LT – w/Magnetic Ride (no Nav)
1LT – w/Nav (No Magnetic Ride)
1LT – wMagnetic Ride and Nav
8/9/19 GM Pricing on all trim levels to be released on 8/15/16
8/8/19 Easy pairing of your phone
Sounds a bit too good to be true, so perhaps this feature only works on certain of the newest phones(?). Regardless, we are told that once you select the correct icon on the large center infotainment screen, you need only hold your phone up to the screen and click a button to pair it with the car's system. Touted as "One touch Pairing." As long as we are on the subject of phones, make sure that you notice the wireless smart phone cradle at the bottom of the waterfall. Just drop your smart phone into the secure cradle and it will be charged.
8/7/19 So you are thinking about a C8 but you are concerned about having it serviced by someone with more Malibu experience and knowledge than Corvette. From GM:
Corvette has always been a vehicle that requires advanced training and service tools beyond the requirements of the other vehicles in the Chevrolet portfolio. The process to become a Certified Corvette Dealer has remained the same from the seventh generation...

Opt-in to be a Corvette certified dealer.
Complete the required web-based online courses and attend in-person training at our Spring Mountain Corvette Spring Driving School. The content of the program combines in-vehicle driving and handling skills, with in-classroom training on customer experience and product knowledge.
Maintain a Corvette Sales Specialist on staff in their dealership.
Purchase the necessary tools to service the Corvette.

If the dealer is not a current Corvette dealer it would be "under" $20,000 to buy C8 servicing tools, depending on what the dealer had already. And if a Chevy dealer is already selling Corvettes, then additional tool costs are minimal.
Translation: The vast majority of Special tools required to work on a C8 are the same as those required for the C7.
NEW Dealer category for 2020
New for the launch of the C8 is that some Chevy stores will be becoming Signature Corvette Dealers, a step "up" from the Certified Corvette Maintenance Dealers. Signature dealers also opt in to send additional sales specialists, managers or advisors through the Spring Mountain training."
8/2/19 Connell Chevrolet C8 Tour visit (Costa Mesa, Ca)
Just returned from a visit to a C8 Dealer showing about 20 miles from my house. I'd post pics, but none of mine are as good as those already in the post elsewhere. I asked the Rep some questions and made some observations:
1) Most interesting new info; NONE of the cars we have seen, cammoed, reveal cars, touring cars, etc. NONE were built at Bowling Green. Every one of these cars has been assembled manually by humans. AND when the tour is over and BG production begins, EVERYONE of the completed C8s existing today WILL BE CRUSHED AND SCRAPPED. :bang:bang:bang:toilet:nuts:
2) My wife and I did get to sit in it and move the seats to a comfortable positions. The driver's view is not quite go-kart like but I suspect that going down the road will be similar, but 'closer,' than Porsche 911s I've ridden in.
3) The seat (GT-2) seems to be weirdly solid considering it is soooo thin. Guess that's the Carbon fiber. Adjustment took time, but I was like the 1000th guy today to sit in it.
4) Asked the GM rep how thick the glass is behind the cockpit ahead of the engine bay. He said he was not positive about the exact thickness but he has seen it as a part and it looks to be about 3/4'. He said, "You will not hear the engine in the cockpit." I asked, "How long will it take to drill a hole in it so I can hear the engine" and he didn't laugh, just said that the exhausts can be heard and are adjustable for each of the driving Modes (tour, sport, etc.)
5) I was surprised that the Sky gray seats still looked very nice in this C8. They are almost white but even if they were cleaned daily, I though they would look more 'used.' This was the 4th display and #3 was at the Petersen Museum so a LOT of weight has moved in and out of those seats. BTW it was the Elkhart Blue Metallic with the 3LT solid sky gray seat and dark gray dash with white? or gray? stitching and is beautiful but certainly not as practical or easy to take care of as black or even that dark red.
6) Getting in and out of the car. Although the C8 is lower than my C6, it felt easier get into and out of - shorter distance between your foot on the ground and the floor of the car(?). Just a casual observation that might be subjective. My wife said she thought it was harder to get out.
7) The doors are massively thick but don't feel heavy.
8) I was completely wrong about the black edge liners of the side scoop. It is hard material, not soft flexible Endura. Carelessly opening the door could hit you in the thigh 'make its point.'
9) I've never been big on too many ground affects because most look like JC Whitney, Mullet tack-ons, but this Z51 had an unpainted soft, grainy "running board" along the bottom of each side that looked like it would prevent some road rash without affecting ingress or egress.
10) The styling. For some strange reason the designers loved that flat "M" on the leading edge of the C7 front splitter, so they not only repeated it on the C8 splitter, but added it again in the front edge of the frunk lid. I don't like it, but because it follows the styling lines, when closed it is subtle. The nose itself is very pointed making the total length....well LONG. Longer than most midengined cars and MUCH longer than my C6. But in person it just looks like it's going 80 MPH sleek, not big.
If I didn't cover something you have a question about, please post your question and if I'll try to answer it.
Sorry the data bits below here are not dated. Information was coming quickly and we thought Everything would be released in a few days, as was the case for the Reveals for the past three Genrations. As you know, that was not the case so we began to date our information for future reference
Bose 14 speaker C8 system - Most speakers and loudest Bose has ever made - see their vid here:
The Stingray will eventually offer a Track Edition Special Package
Corvette Color and Trim Manager, Brett Goliff, accidently let it slip that the GT3 shown at the reveal …. "This version is for our track car, so there is a special track version of the vehicle that you can get that comes essentially as more of a black-out package that then comes in with this entire competition seat with the performance textile fabric. And it's awesome."
...OR maybe he was just avoiding saying "Z06" ???
We're still adding links and information daily. Please keep checking back on this post.
SIMCOE MISPOKE - GM has made an official correction to his statement below. Replace the word "year" the phrase first "wave of allocations." This means that almost all of the C8's that will hit dealer floors from January through March or May (exact month unknown at this time) are reserved/sold. That said some of these reserves could either be sold to others, or get deposit refunds. Regardless, the second wave of 2020 C8 production will begin either after March or May and that wave is NOT close to being sold out. Therefore, we have a slightly different demand message than Simcoe's foot in mouth statement below. Makes more sense too. The Vert specifics and order form has not been released yet so how can it be sold out? Today we found out that it isn't and reading into the Official Fall reveal of the vert, it will begin production during the second wave of Bowling Green production & allocations.
"I think the orders have already hit the first year of production numbers," Michael Simcoe, GM design chief said at the Concours d'Elegance of America on Saturday 7/27/19. Later he spoke directly to Autoblog.com and told them, "It's nearly sold out. It's so close that it's bound to be sold out soon."
IMO, this means that even those dealers NOT placing a surcharge mark up on the C8, will hold back a few of their allocations (not accept orders for them) by ordering to inventory and once it is official that Year 1 is sold out, we will see some serious dealer mark ups unless GM puts their foot on the dealers' necks. I'm not even certain that GM can legally negatively respond to mark ups. FWIW
Two more related thoughts:
1. We do not know the production capacity of the new BG plant, but it IS the first year so guessing they will start slow and build up to 'best speed.'
2. Whatever the production capacity, part of it will be dedicated to right hand drive production. The Aussies, for one, have been promised production right drive since before the C7. Holden plants are now closed so as far as I know, they are GM V8 starved. Give the excitement here, at least a handful will also be headed to Japan, the UK, Ireland, South Africa, Hong Kong and Singapore. So maybe a couple of hundred at the most in year 1. Also, expect an allocation of mostly left hand drives to go to the EU. First year new gen should sell 2-3,000 in Europe.
GM Official release pics:
The intent of the following pics/vids is to show you what the colors look like out in the world. Showroom settings with florescent lights don't really show the color any better than the reveal LED lights. Some pics might be in the shade, but still outdoors in natural light. Click on the link ABOVE the pic not the pic!
Torch Red
https://www.facebook.com/chevroletcorvettesociety/videos/2479783452089634/
https://www.facebook.com/MuscleCarsZonePage/videos/1763407800472052/UzpfSTQ0NDgyNzM4MjI0NTk4OToyNDY5MDU5NzEzMTU2MDY5/?type=3&theater
Shadow Gray Metallic
Sorry this one is not outside, but who could not be impressed with this combination?
https://www.facebook.com/photo.php?fbid=713038952462486&set=pcb.358641574806750&type=3&theater&ifg=1
https://www.facebook.com/photo.php?fbid=713038799129168&set=pcb.358641574806750&type=3&theater&ifg=1
Black
In the rain, not the Sun, but ….. black so....
https://scontent-lax3-1.xx.fbcdn.net/v/t1.0-9/67503912_10156792577169317_425992255329796096_n.jpg?_nc_cat=111&_nc_oc=AQmXyKTrIvm06qtnYvJs8v2Uvq08ecTugQLj5UD0vzrrdxH_qmueGhqs2afsLdY2scY&_nc_ht=scontent-lax3-1.xx&oh=5749aa6b1b9b3dd798fdd7a834bd19d9&oe=5DA5B025
Sebring Orange Tintcoat
https://www.facebook.com/photo.php?fbid=2614490908562457&set=pcb.355090858495155&type=3&theater
Torch Red and White (or maybe Sky Gray?)
https://youtu.be/QlCqoQRcXkY
Blade Silver Metalic or Ceramic Matrix Gray Metallic
We have two different reports of this color. IMO it looks more like a VERY light Gray than a silver.
https://youtu.be/bIGNIe4GdNE
Rapid Blue
Elkhart Lake Blue Metallic
At dusk...
https://www.facebook.com/photo.php?fbid=3490858334273737&set=gm.354832845187623&type=3&theater&ifg=1
Long Beach Red Metallic Tintcoat
Good Sun on this one. Definitely darker than my Monterey Red tintcoat in the shade yet orangy in the direct sunlight compared to mine.
https://www.facebook.com/greg.hunter.73700/videos/10219798943991906/UzpfSTcwMTQzMDU2NDozNTYyMDE3NTUwNTA3MzI/
https://www.facebook.com/chevroletcorvettesociety/photos/a.444828398912554/2456517554410285/?type=3&theater
Blade Silver Metalic
https://www.facebook.com/photo.php?fbid=10156379914102592&set=gm.356114521726122&type=3&theater
https://www.facebook.com/photo.php?fbid=10156379914072592&set=gm.356114521726122&type=3&theater
Lots More Official Pics
https://www.corvetteblogger.com/2019/07/19/gallery-official-photos-of-the-2020-mid-engine-corvette/?fbclid=IwAR2hZ1sHL7Gjx6YoLonkkoukXrr42Kn7l7HdLOeJRB0UEMxJU3m6jCxXWfA
Utility concern? Trunks: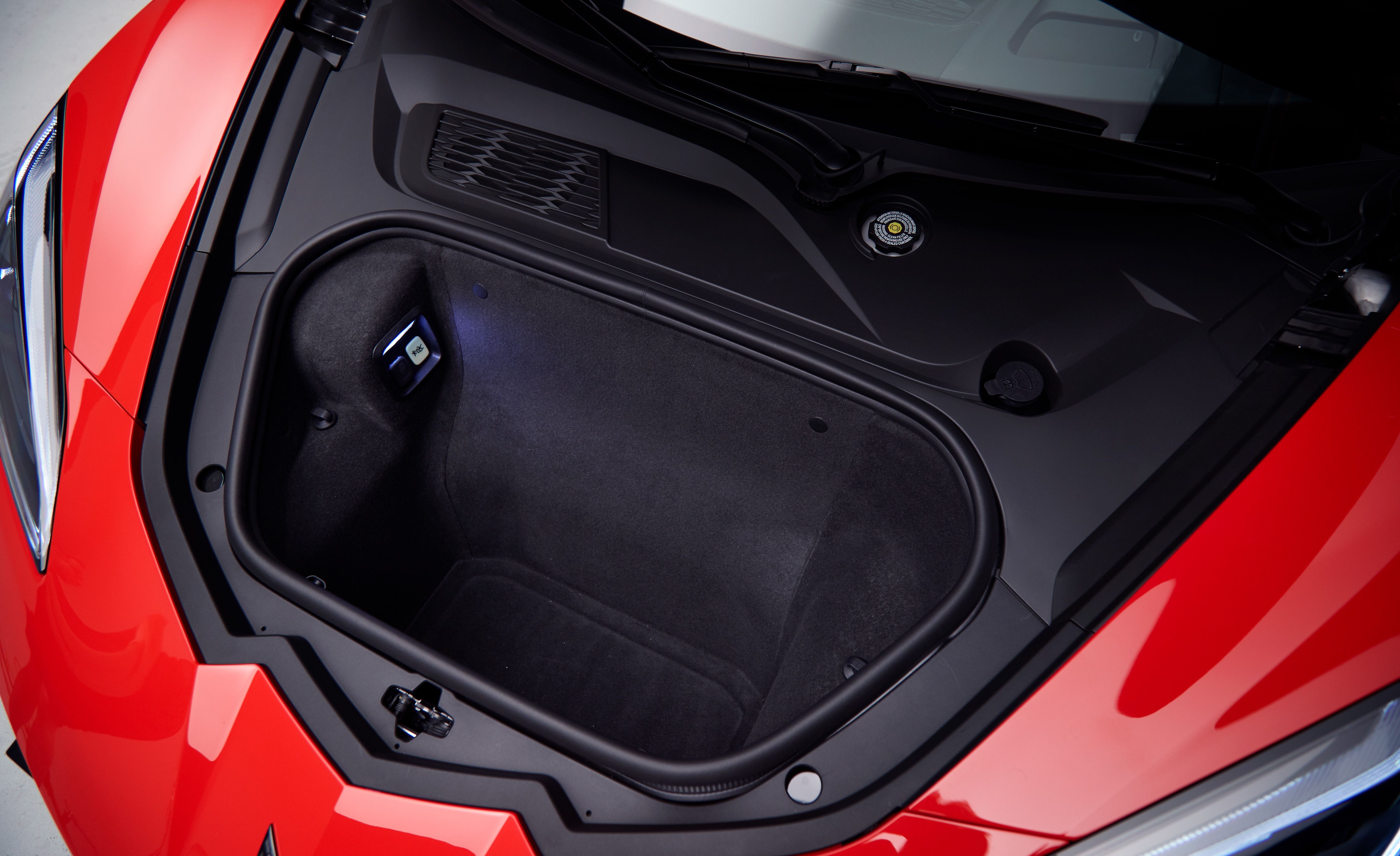 TWO sets of clubs in the trunk in this pic: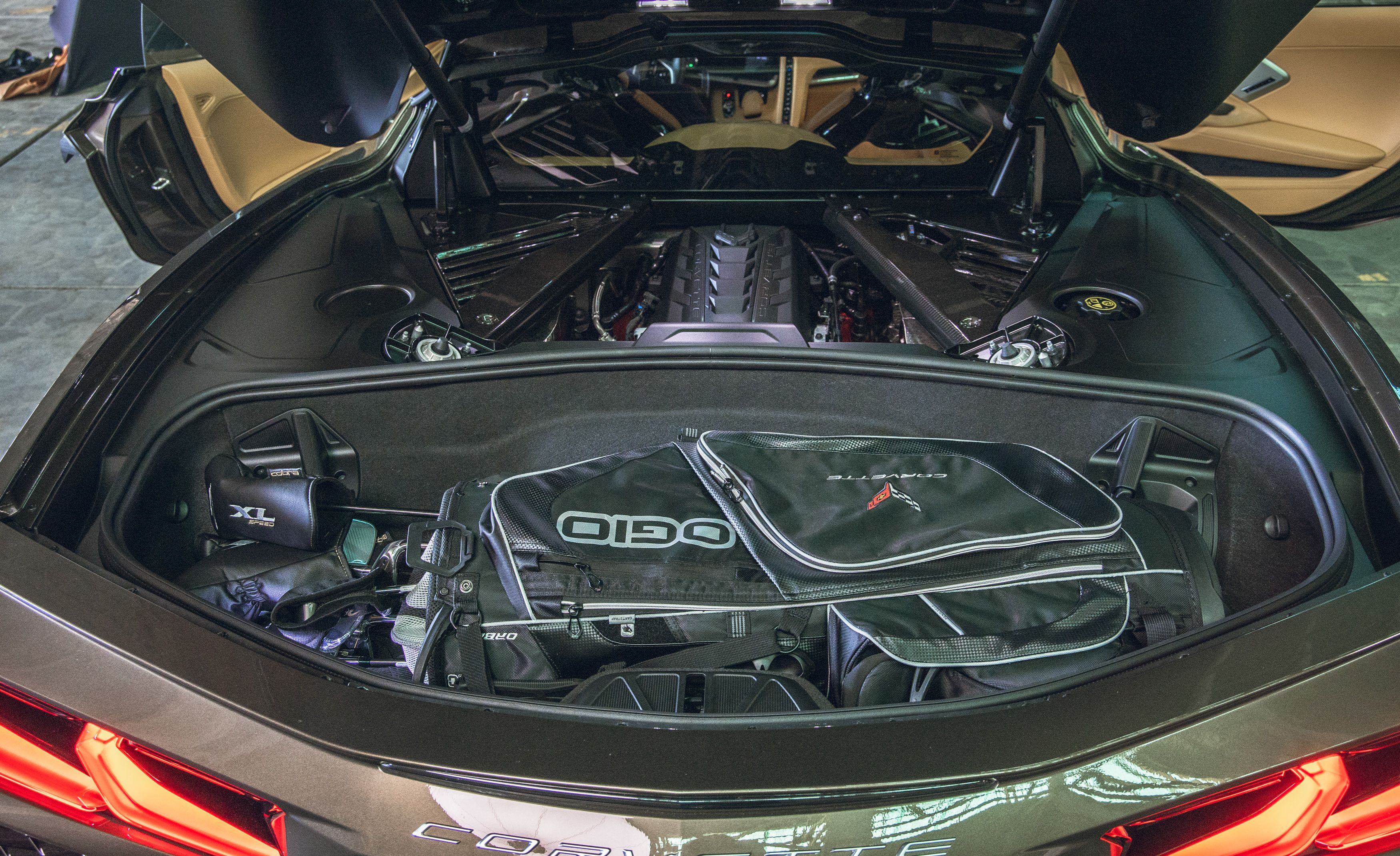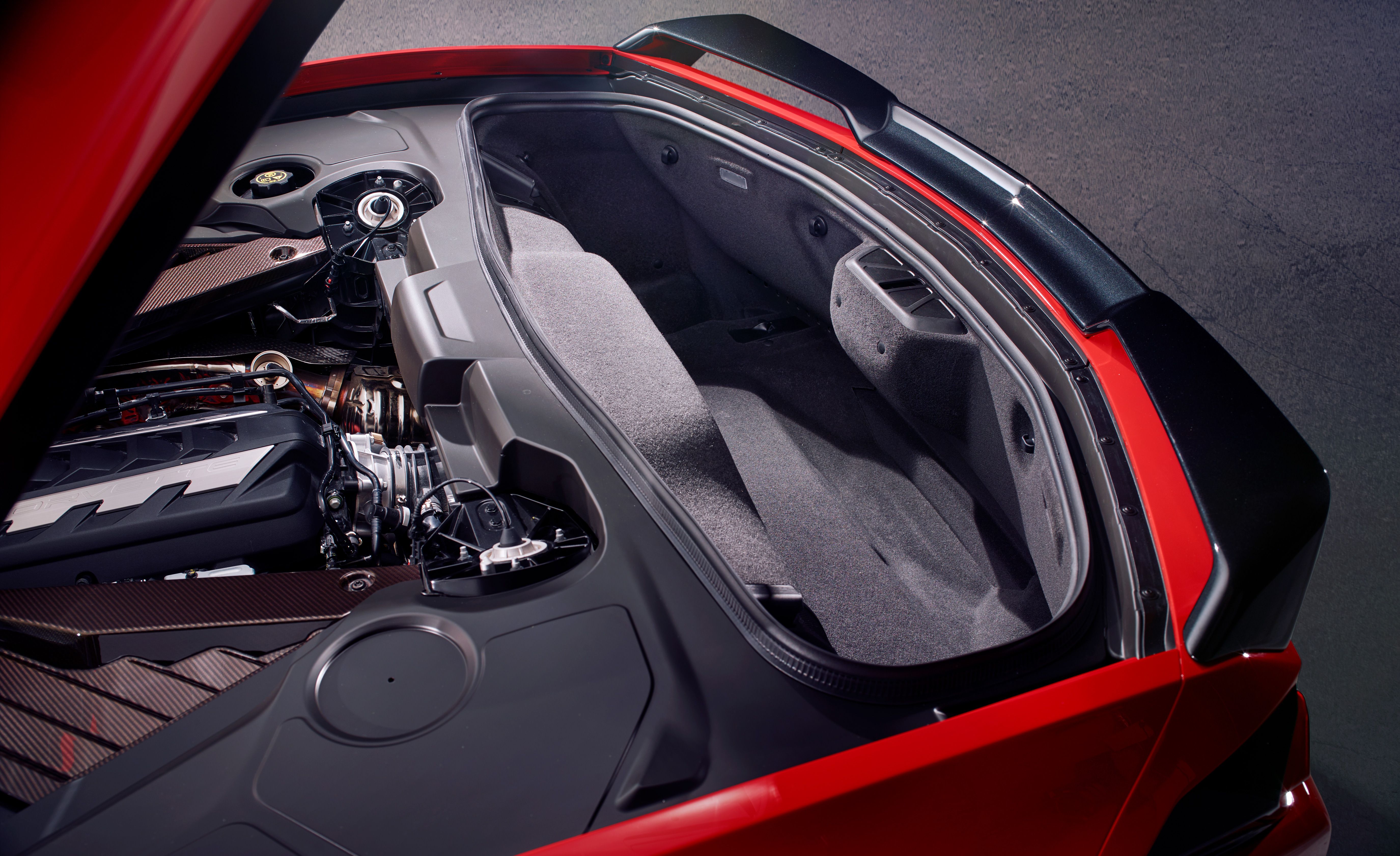 Pic & Vid from the Tustin Reveal:
Bronze with tan and blue interior:
Vid:
https://www.cnet.com/roadshow/videos/2020-chevy-corvette-first-look-at-the-mid-engined-wonder/
Niceties and Specs:
There are two keyholes now for mechanical entry. One is very near the driver entrance pad, but on the rear half of the car not the door and the other is BEHIND the screwed on license plate at the rear (I have no idea or guess what the logic is for that second location).
The battery is located under the frunk, ahead of the passenger, close to the "not-a-firewall-anymore."
PASSENGER SIDE MEMORY - two settings for the passenger side 18 way power seats.
Roof mounted rearview camera sending image to the inside rearview mirror PLUS a 'normal' backup camera above the license plate sending image to the large dash display.
Backup sensors with proximity warnings.
Tidbit: The hatch window is NOT sealed at the bottom. It does overlap about 3+inches of panel, but you could spray water up onto the engine with a hose (more venting of heat).
Tidbit: The vertical glass between the cockpit and the engine bay is ~ 1" thick. This should reduce noise in the cockpit and be an added a safety factor.
Stingray tires: Michelin's Pilot Sport ALS 3+ compound Pilot Sport All Season 4. Chevrolet and Michelin developed the new all-season tire over a five-year period specifically for the 2020 Corvette. The tire helps the C8 generate "nearly 1G" while still being all season. "This tire doesn't make the compromise that a summer tire will make when the temperature drops below 40 or 50 degrees, especially if it's wet," said Michelin

This is NOT the Michelin Pilot Sport 4S – a summer-only max-performance compound that's unsuitable in cold conditions that comes on the C8 Z51 and help it attain 1.05 G. Stickiness comes at a price. My C6 Z51 had a compound so soft that with zero track time, they only lasted a bit over 10k miles.
Dry weight = 3366 Lbs
Cargo = 12.6 Cu Ft
Fuel capacity = 18.5 Gal
Automatic folding side mirrors.
2" front lift for folks like me with a steep driveway that ALWAYS scrapes the bottom of my front 'spoiler.' It is tied to 1 of 1000 available GPS coordinates that you can select to automatically raise the front when your get [home/to work entrance/grocery store speed bump/etc.]. This appears to be either an option or part of an optional package.
12 colors;


Long Beach Red Metallic Tintcoat - Additional charge - premium tintcoat color​

Sebring Orange Tintcoat - premium tintcoat color​

Accelerate Yellow Metallic - premium color​

Rapid Blue - premium color​

Arctic White​

Black​

Ceramic Matrix Gray Metallic​

Blade Silver Metallic​

Shadow Gray Metallic​

Elkhart Lake Blue Metallic​

Zeus Bronze Metallic​

Torch Red​

Body Color accents Option allows you to specify body color for the side scoop edge, mirrors and/or spoiler.
An assortment of stripes, aero parts, Carbon Fiber options, Engine bay dress up, and even a Wing (6-7 inches above the rear fascia).
3 different seats, 13 different seat color/combinations, PLUS optional Alcantara suede. Black, Sky Cool Gray, Natural and Natural dipped are all available on EVERY color. See page 25 of the Order Guide (link provided elsewhere on this post) to see the schedule showing which other interiors are available with which exterior colors. There is also an override option for pre-sold orders but the cost of the option is not known at this time.
Natural Dipped interior is full color interior (instrument panel, doors and carpet). This interior features light color carpeting so extra care may be required to avoid soiling. Think Ferrari interior look.
The Temperature of each tire (based on TPS sensors) is fed to the handling program for control of suspension AND the electronic differential.
4th Gen Mag Ride Control applied to coil over/struts at each corner. The fiberglass leaf springs are gone.
Two custom, owner preference suspension settings, Z mode and My mode. The Z button toggles them. (Boy was I ever wrong about that button)
1080P PDR that can be set to come on automatically when you start your car. Great for Track and Valet insurance.
The only carry over part from the C7 is the door latch. Not the interior switch. Not the entry pad. Not even the mechanism. The latch itself. One part.
The Interior Explained by Head Designer
https://www.motor1.com/news/362984/designer-explains-2020-corvette-interior/
Standard Features on the Sub-$60k C8
https://jalopnik.com/here-are-the-standard-features-on-the-sub-60-000-2020-1836882478
Even the C8 brakes are 'Smart'
The C8 features eBoost brakes. What are they and why? Almost every car on the market today has accelerator by wire and many have drive by wire - meaning that your accelerator pedal and maybe your steering wheel are sort of like rheostats controlling the lights in your house - but of course, they are hooked up to motors/actuators performing the functions because they are lighter and drain less horse power from the engine which yields better MPG.
The eBoost module combines the functions of the old hydraulic master calendar, the vacuum power boost unit, the vacuum pump, and the electronic control module into a single device which saves weight and saves space that can be used for a nice big Frunk.
Correct Pedal feel is programmed in for the various driving modes. Refining this programming has been one of the goals of all of the development drives (public spy shots we've seen). GM has even programmed 'weather feel' into the brakes for slick wet and icy conditions.
I'm starting to understand why the GM Remote Control Module updates via Wi-Fi are needed. This system should also lend itself more readily to hybrid and/or full electric powered requirements down the road.
Math Nerd uses C7 ZR1 Numbers to detail extrapolate C8 Performance Potential
I've been a numbers guy for a long time (Accounting/Finance) but I know some of you will not want to watch this whole thing. The Nerd is good, his logic is good, looks like his formulas are probably good, so the conclusions should be in the ball park, IMO.
"How The 2020 Corvette Achieves Its Fastest 0-60 Ever"
Cell vid of a Dealer show room sit in C8
https://www.facebook.com/motomaxsandiego/videos/2359897670760380/
So what makes the LT2 different than the LT1?
Car and Driver has provided a nice deep dive into the LT2 in the following link:
https://www.caranddriver.com/news/a28426967/chevy-corvette-c8-lt2-engine/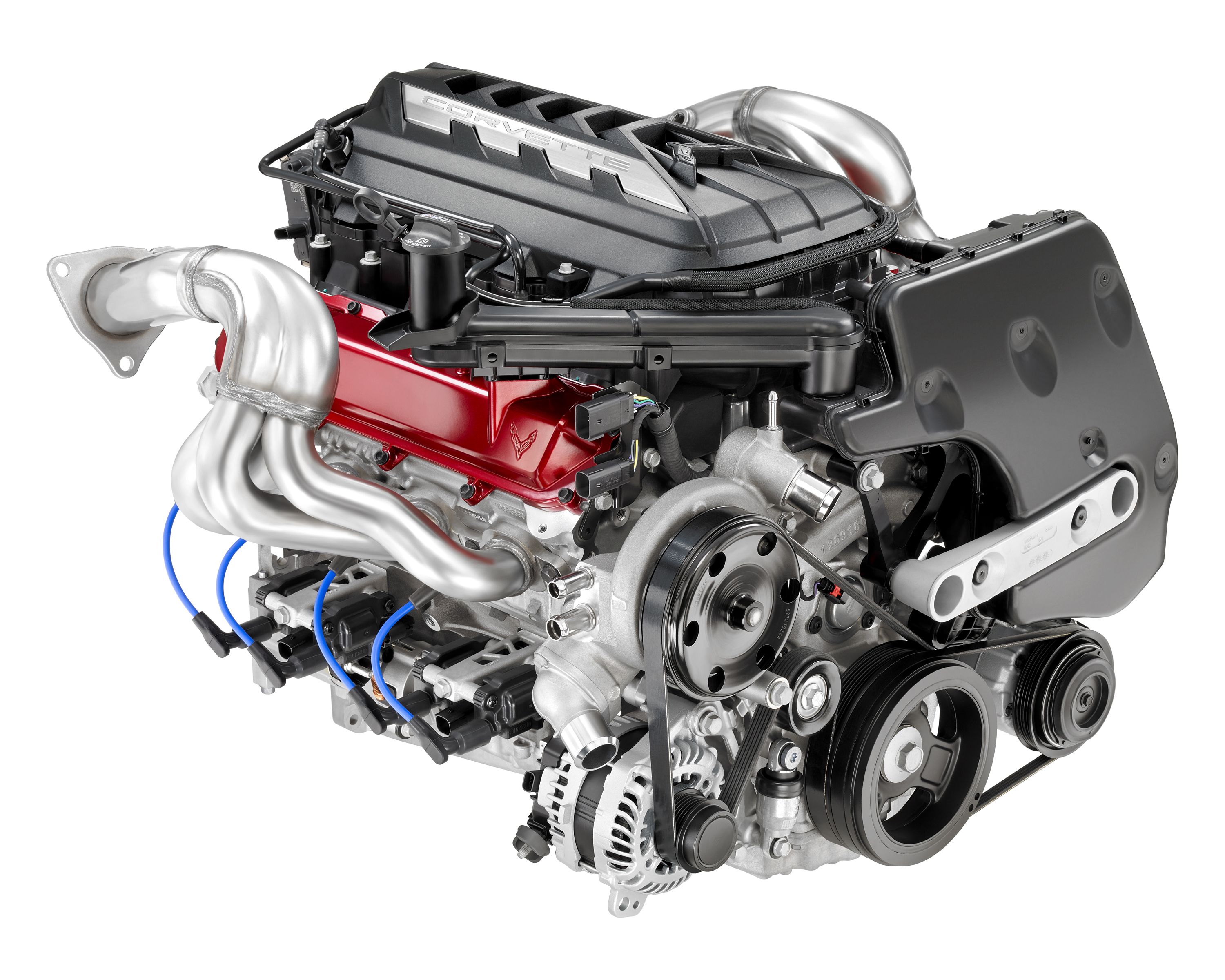 Link to a C8 Order sheet - NO PRICES
https://s3.amazonaws.com/bbemail/PROD/ulib/ndfgea/docs/d5ca29c2-bd9d-6cb9-d701-f25c60b0d03b/2020CorvetteOrderGuide.pdf
Video Link to GM's Reveal: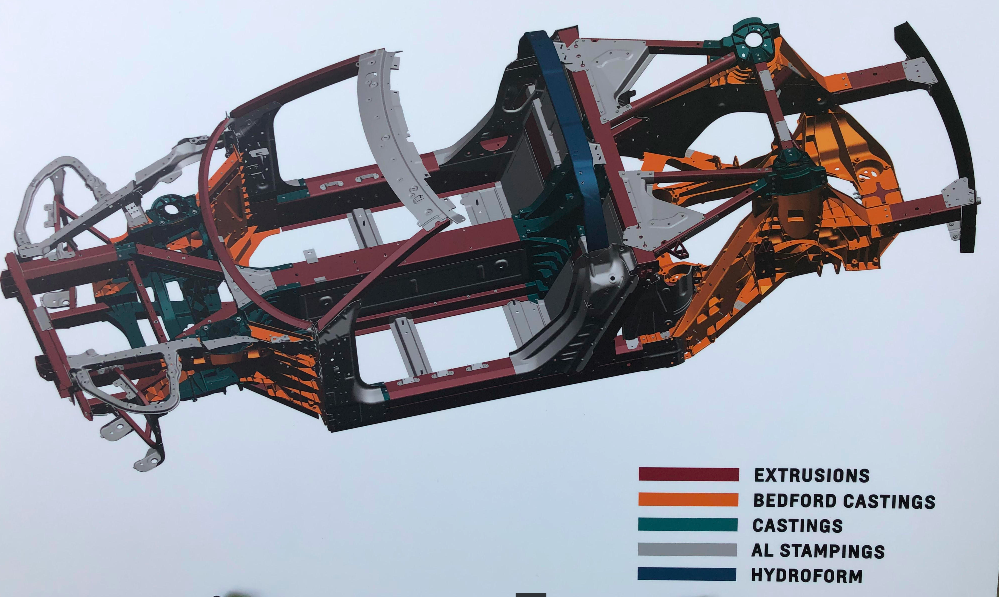 Notice the unique shape of the upper A Arm! Engineering with a twist.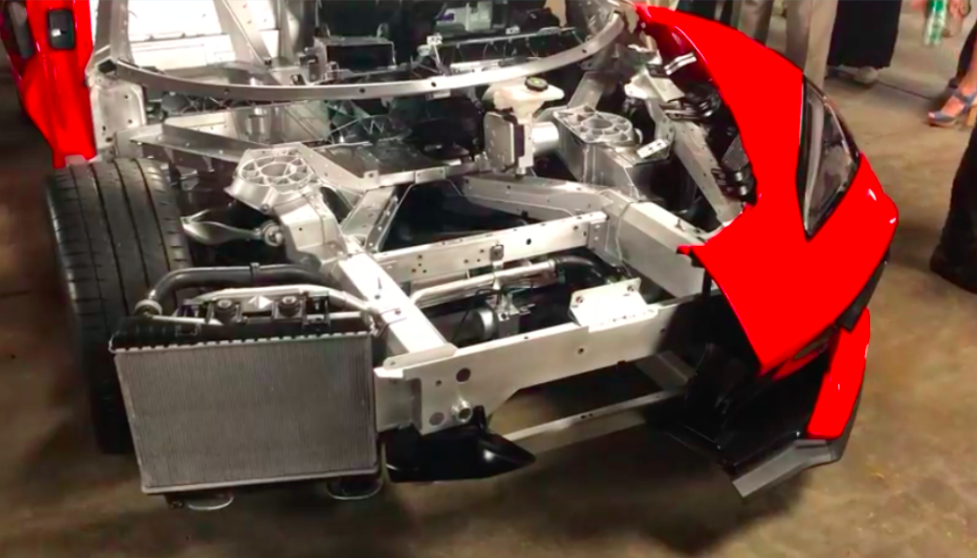 There's a dedicated heat exchanger behind the passenger's side large side vent on the Z51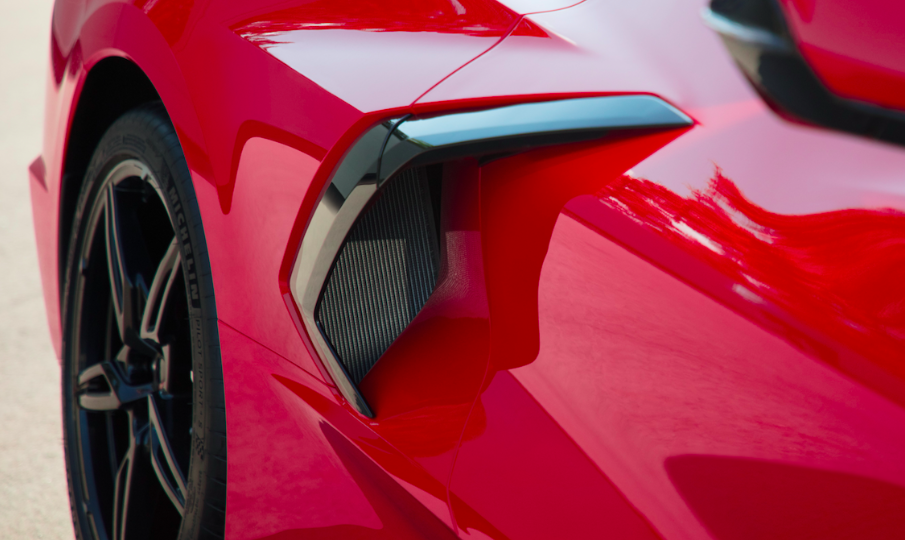 GM tells us how they kept the midengined C8 price below $60k
https://www.motor1.com/news/361376/gm-explains-c8-corvette-price/?fbclid=IwAR1V-YGt5gVlEHGIFozbEyWEG6xeMv42tsGHKUiCC9uMUXUf_afgNx1SPck
Official GM C8 Site
Lots of bits there, pics and vids. You can even configure YOUR own C8 Stingray. A great way to see all of the options currently planned:
https://www.chevrolet.com/upcoming-vehicles/next-generation-corvette?gclid=CM6pzdibxOMCFVdygQodfIsKOQ&gclsrc=ds&fbclid=IwAR0Ni72PZGk5fexqAuEv5dC4VXwQophK_Bb_I2CK6vMjGKWne_DOBwxR9EE
Here is a link to "Corvette Academy," 23 short (most under 2 minutes) vids on all things C8
Presented by Tadge and the Corvette team. THIS is a WEALTH of C8 details. If you don't have time for 23 vids, I've posted direct links for several vids.:
https://www.youtube.com/playlist?list=PL7ufN7Cep1mHW17loj5tsF4iEBSPOCORB
Some direct links to "Corvette Academy" subjects:

The Z51 option:
Chassis and engine overlay (click on link NOT THE PIC):
Track testing (click link NOT PIC):
The DCT:
https://youtu.be/k0FjkvFQcso
The Cockpit:
https://youtu.be/cKMP_i-5XZI
The dry sump LT2 (click link NOT PIC):
The electronic shifter:
https://youtu.be/_ITDl-H16ys?list=PL7ufN7Cep1mHW17loj5tsF4iEBSPOCORB
Video link to close up and inside of Blue and the White C8's:
https://www.facebook.com/CorvetteOnline/videos/710082422746126/
Think you have placed an order?
7/25/19: If you've given a dealer $$$$ and filled out an order form, you need to understand that at this point, you are in line and have placed a deposit with the dealer while telling him exactly what you want - no more. GM is currently NOT accepting C8 orders. No pricing has been set as of today, so there is no Order System.
https://scontent-sjc3-1.xx.fbcdn.net/v/t1.0-9/67294460_2518622088185147_3267670569734111232_n.jpg?_nc_cat=104&_nc_oc=AQkqUxPsvUFWEE1yfdz4-BVolcSEzyk3nhw_t0Y-psr18rxANoe6QJH9CCJWLDtE11o&_nc_ht=scontent-sjc3-1.xx&oh=59aa284eb563066ebeb467a0c6aa0e57&oe=5DABA064
One Dealer/Salesman is claiming that "Quick Orders" are now being accepted, but some options might not be available. He gave the example of the optional engine covers that are not available. He was speaking in present tense as if the C8 production cars are being built now(?). Either not clear, or just doesn't seem right. They do have a historical pattern of producing and stockpiling new generation vettes ahead of shipping to the dealer, but this is JULY!!! Regardless, you guys are smart and I'm sure you will make certain to milk your sales guy for everything he KNOWS about the order then build process.
Some of the past rumors answered
1. When the size of the Bowling Green Corvette plant was almost doubled, it caused/causes a LOT of speculation about for what the new space was to be used. Speculation included the possibility that the C7 would continue selling along side the C8 for a year and then the assembly line would be repurposed for another model of some kind (I was in this group).
False - Per Mark Reuss, GM President that was NEVER a consideration. So one question answered but drives 10 more questions - all centered on what exactly will fill all that space.
Does this mean a sister Cadillac, or a 4 door Corvette, or an SUV?
2. The production of a right hand drive C8 was highly speculated/rumored. We knew that GM has gone to considerable legal expense to copyright the names Zora and eRay along with the trademark Corvette flags with the fleur de lis in Australia and some other countries.
True - the right hand will be produced at BG.
BTW, DO NOT believe anyone who says the C8 will be getting the 4.2L Blackwing. Completely different. Here is the INBOARD TT: