Discussion Starter
·
#1
·
This goes to show you that whenever you buy a classic car like a 71 vette:
#1 you should always be able to test drive it. I couldn't because the brakes were bad.
#2 you should have the car inspected on a hoist.
Here I thought I had a good grip on what the ailments were on this car. I did see early on when I looked at the car at the bank that the right exhaust seemed to be pretty low in the hole through the transmission support. I thought maybe sometimes they were just a bit low and didn't think much about it. I also knew that there was an alignment issue with the door, that alone should have been a HUGE sign that something was amiss. Here is the passenger door rear bottom: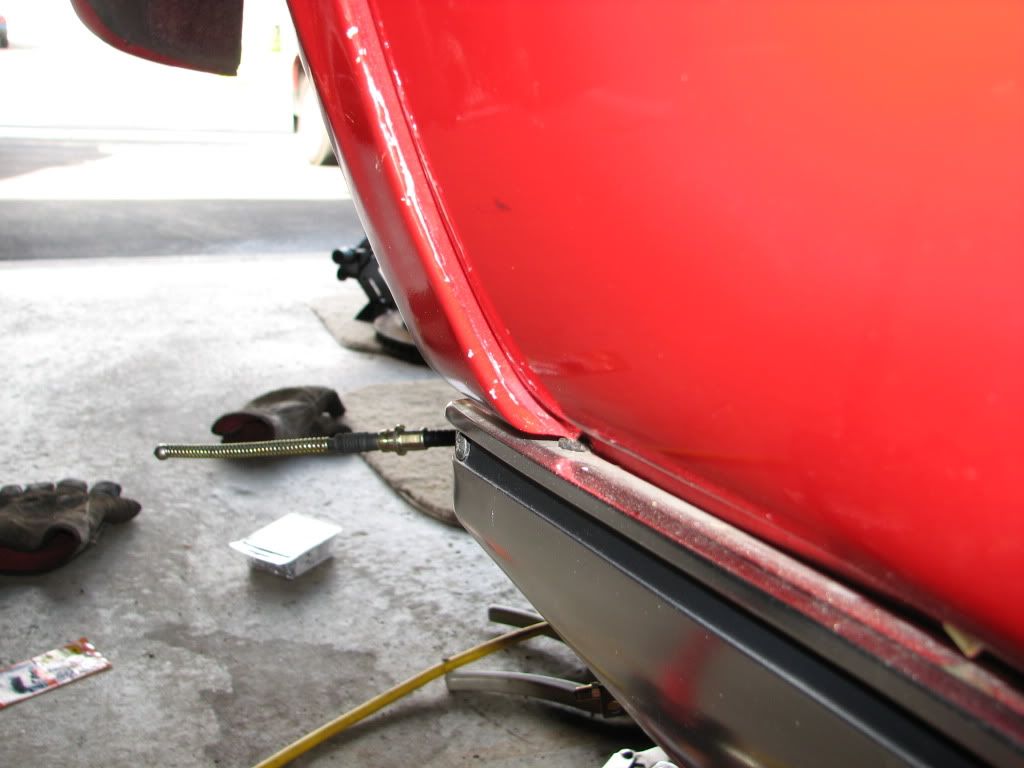 As you can see, the door is too far into the frame. Both of these things have been nagging me just a tiny bit in the back of my head until the other day when I put in my transmission main shaft rear seal. When you're that close to things underneath you get to see that car in a different way. Well I started looking again at why that pipe was hanging so low in the passthrough hole. I couldn't figure it out until I saw this: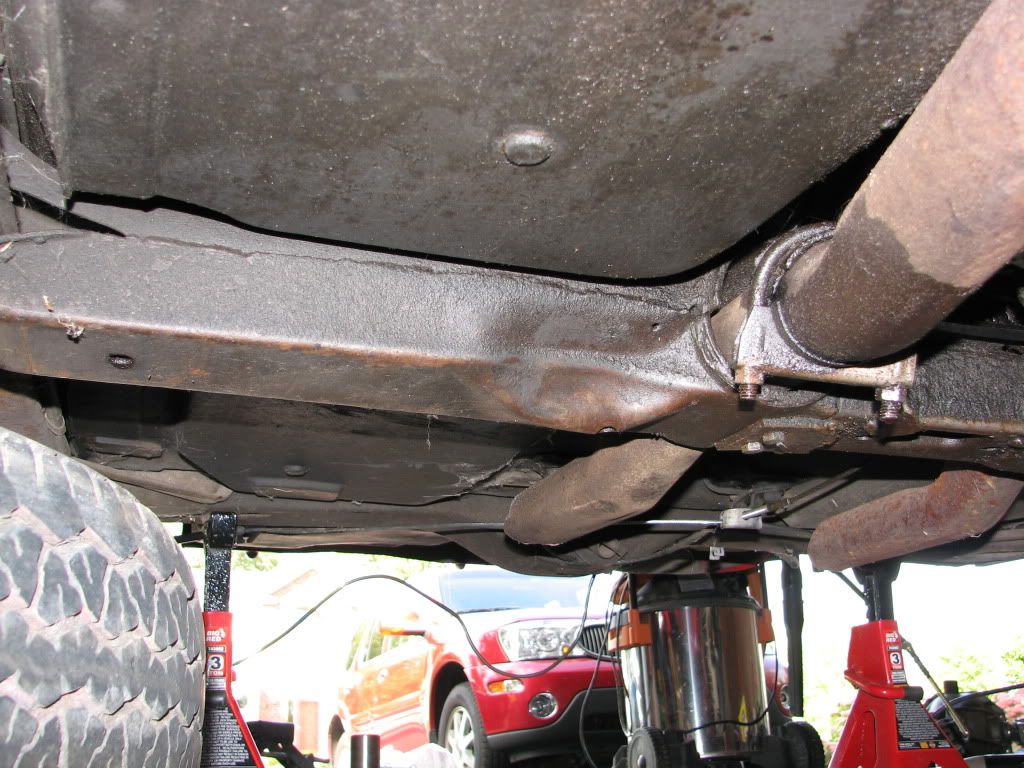 Holy mother of Satan! :spanked: :nuts: :spanked:
How did I miss that the two times I went to look at the car. Now I see that the transmission mount bracket is bent slightly upwards which presumably brought the passenger outside frame in a bit, which is causing my door alignment issue.
So this was the ghost hiding in my car I didn't see until it was too late. Now I'm wondering how it's going to drive once I get it all together as remember I still haven't driven it even once.
Goes to show you that even when you think you've done a pretty good, maybe excellent, job of scoping out the car that they can still bite you. This one find really puts a damper on some of my enthusiasm about the car and had a hard time falling asleep at night last night as I kept thinking about the implications of this.
I've never had a car to a frame repair shop, is this something that can be easily corrected or is it major surgery?
Mad at myself now for not seeing this before I bought the car. It's a pretty big kick in the groin feeling. :nuts:
I'm writing this so that others who may be looking for a first vette purchase, like I was, may be a bit wiser than I when checking out their vehicles. The outside may look gorgeous, but you really have to look at structure holding that beauty together.