Discussion Starter
·
#1
·
Well, its that time of year again when I get ready for show season. Now, generally cars that are shown are not driven much, but mine is an exception. It gets many miles hammered on it each year, and has the battle scars to prove it. This year, I decided to add a few things:
-Front marker blackouts (stock lenses are cracked and have holes....)
-91-96 emblems (match the GS wheels that went on last year)
-Mirror wind noise deflectors (so I can drive with the windows down)
-New amp (the old ones got moved to my daily driver)
So, here's the pics to follow. I really like the look of the front blackouts, they modernize the car and go well with the hash marks, rub strip and black wheels.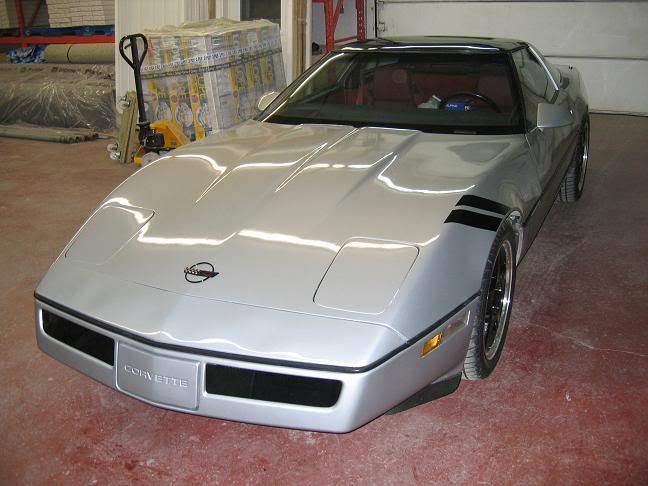 I also started detailing the engine. It still needs some more cleaning, but it's looking alright.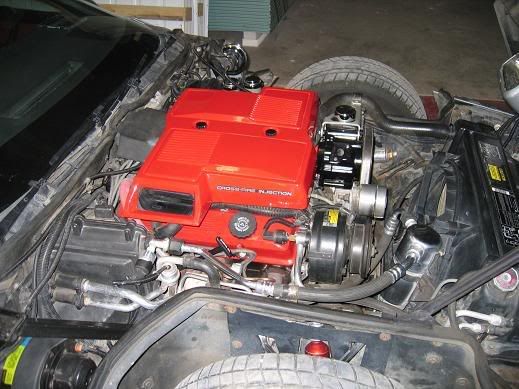 Mirror wind deflectors.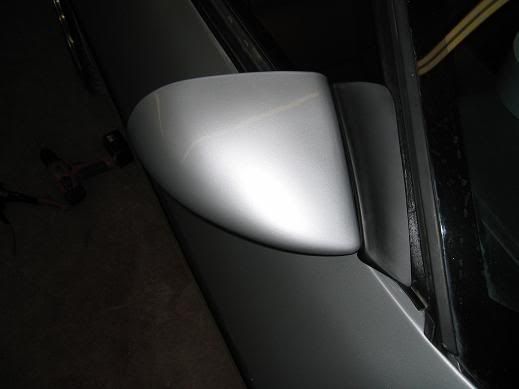 Here is a nice mod. My AIR pump started to seize at the end of 2005, so I took it off and ran a shorter belt (you can do that on an 84). Well, the shorter belt stretched a little, and now comes very close to contact with itself (a piece of paper can hardly fit). I decided I needed an idle, but didn't want it to look out of place. That's when I decided to take the AIR pump apart to see what was inside. Once I got the back conver off, it was apparent that one of the fibreglass blades had started to de-laminate and bind up inside. I took a hammer, chisel, vise grips and pliers and tore the blades apart and pulled all the guts out. I greased all the bearings, repainted it, blocked off the AIR exhaust tube and had myself a nice Idler.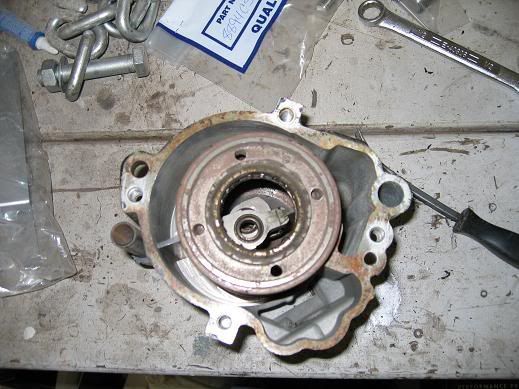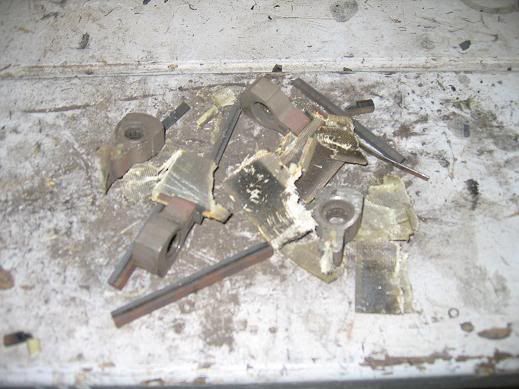 Another thing I did was remove the rad support to clean it out. My car has ran hot for the last couple summers and has smelled kinda bad once in a while, so it wasn't surprising that I found 6" of dragonflies and grasshoppers in between the rad and the AC condensor. I also found a piece of newspaper, a plastic bag and some clear poly.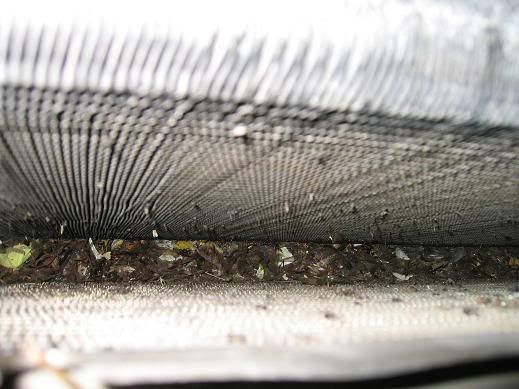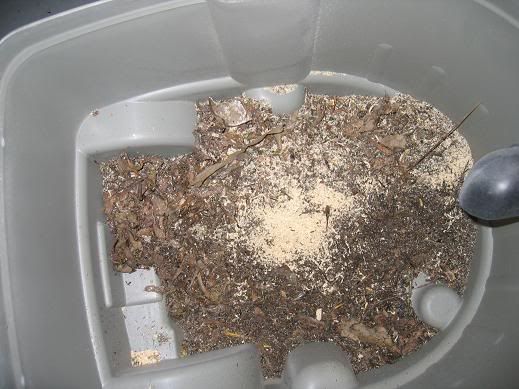 Last but not least, the new amp. I'll just post pictures of the install for now, and if you want you can go to the audio section and read my rave review of it (I'll post that up later).