Discussion Starter
•
#1
•
Ever since I bought my car last August, one glaring item that has bugged me has been that the t-tops never sat down like they should. This is what they looked like: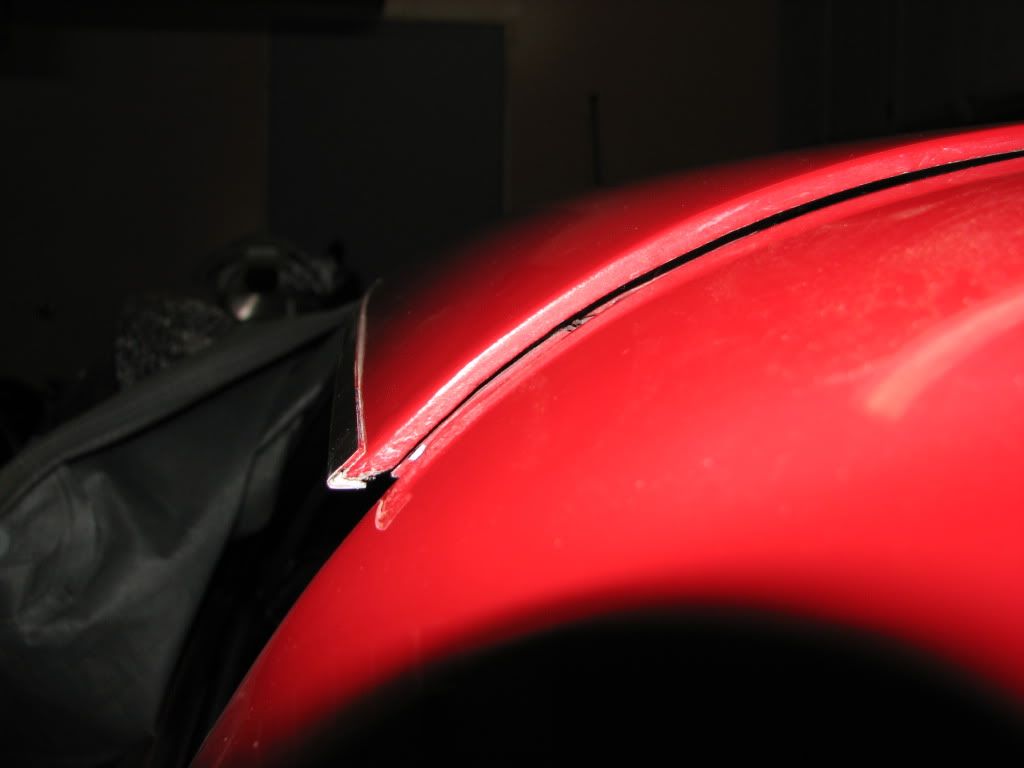 You can see that it's nowhere near flush with the rest of the body. Not knowing exactly what was causing my tops to fit, I took them to
Corvette Specialties
here in Minneapolis to see if they were odd sized in any way. Turns out they weren't and with the little blue spray on them I believe they are the originals to the car (used to be blue and is now red). So I looked at some of the t-tops they had there and compared them to mine. I found that the weatherstripping, which I could tell had been poorly replaced, seemed like it might be the culprit. The rear rubber that goes from the glass over to the center of the car, the very first part of it seemed a lot thicker and harder than the replacement stuff they were selling in the shop. Here you can see the thickness difference: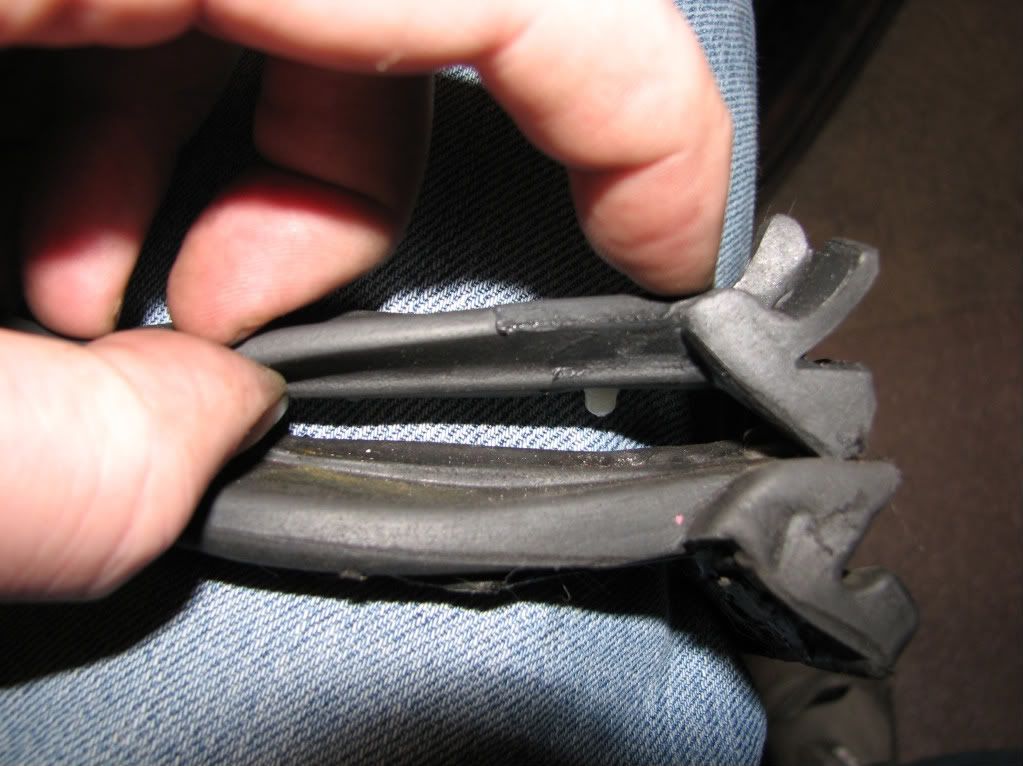 So I bought some new weatherstripping at CS and I'm in the middle of installing it. I have the old stuff off, now I need to use my 3M 08984 adhesive cleaner to get rid of the old stuff. That's a bit tough as it smells so I can't do it inside the house, might have to wait for a warmer day outside than 15 degrees so I don't freeze.
Here is how the top sits now without ANY weatherstripping:
It now sits flush with the body and the new weatherstripping is much softer and thinner than the other stuff that was on it that it shouldn't add much height.
This thread is dedicated to that process. Here are some pics: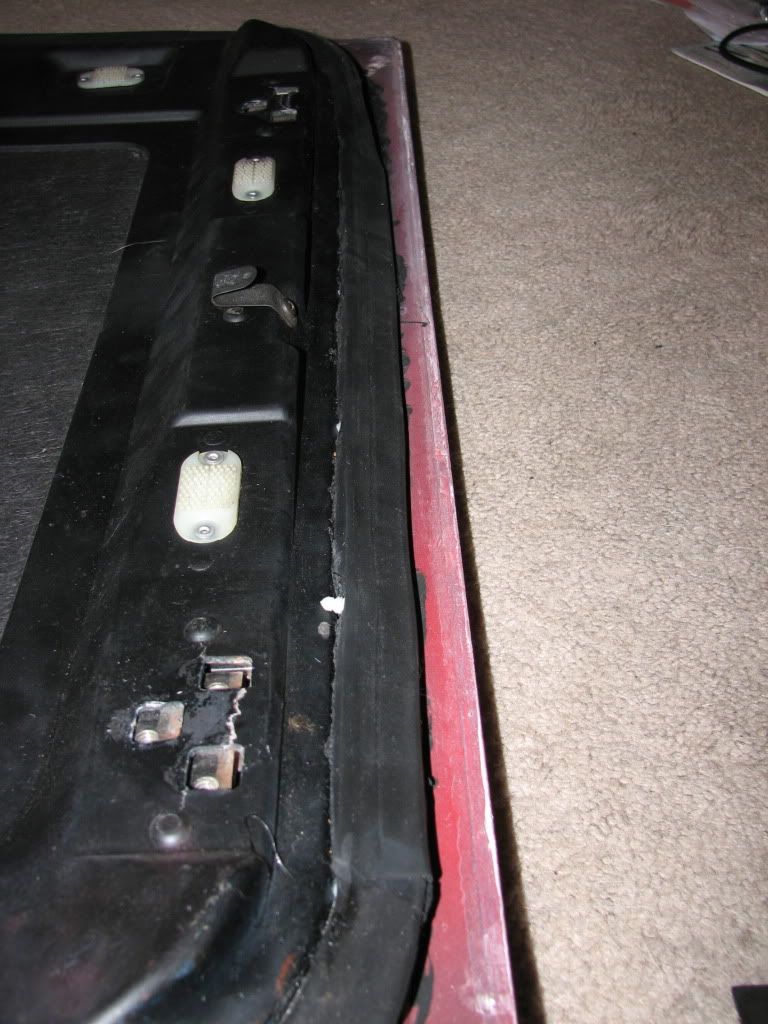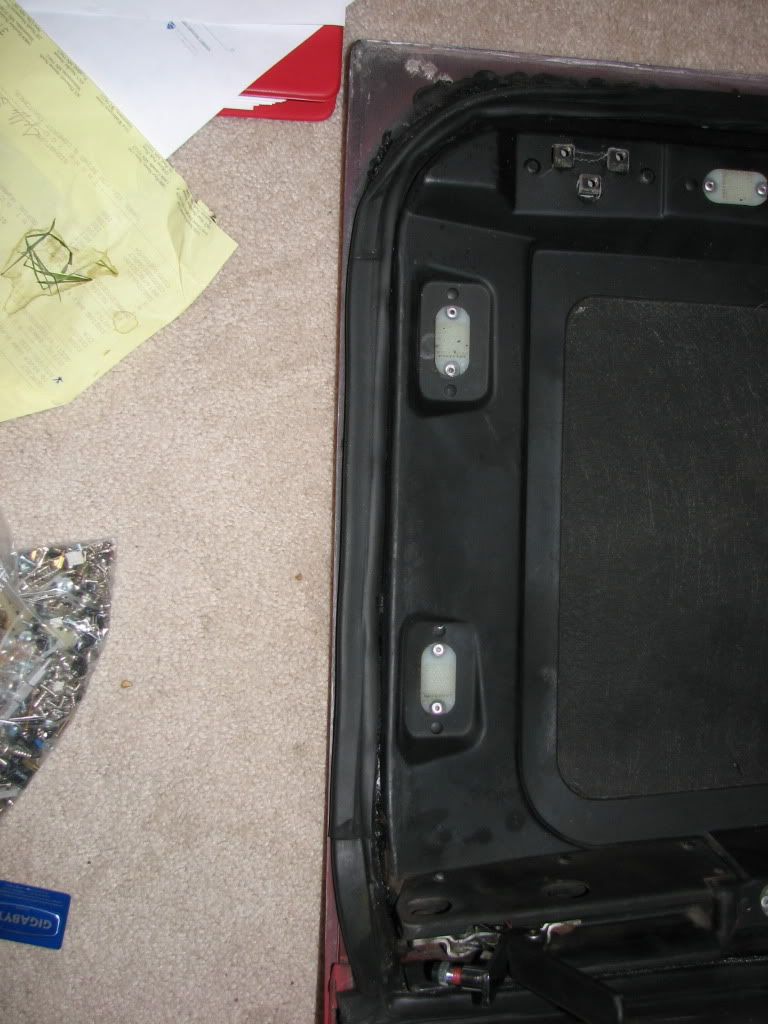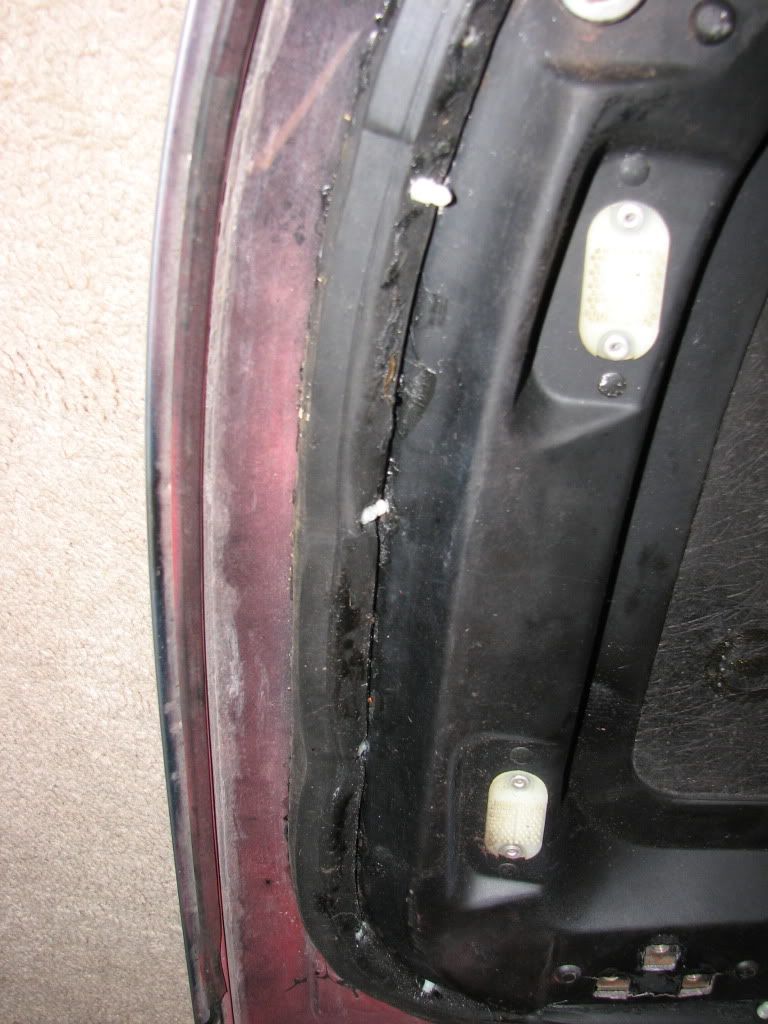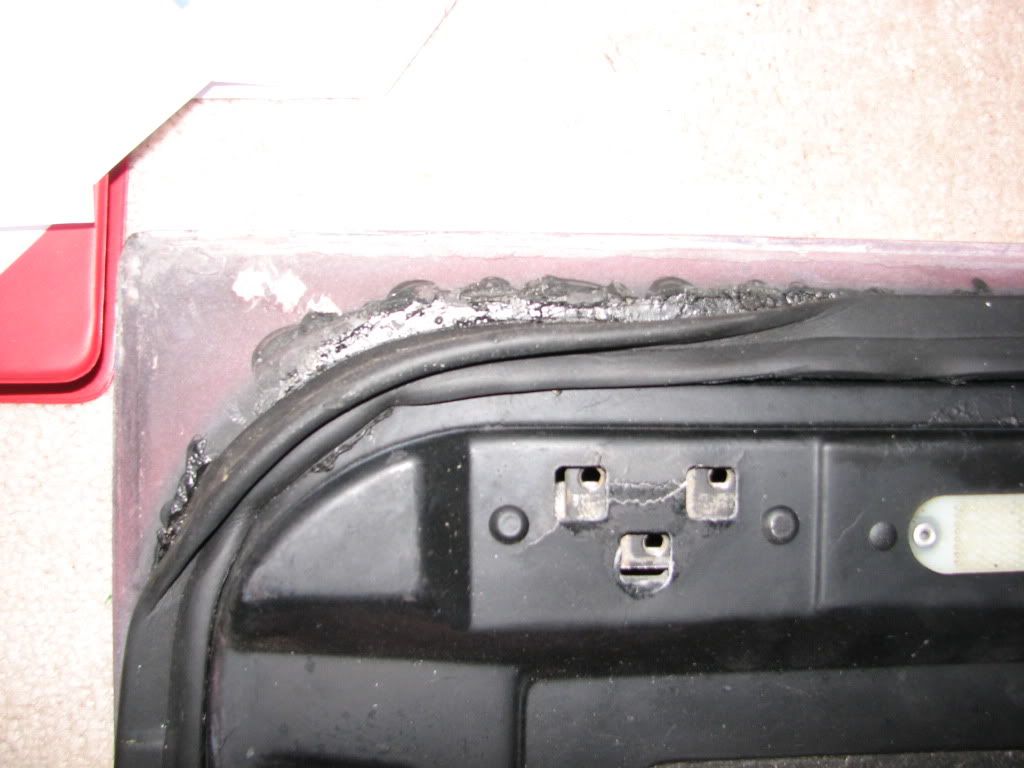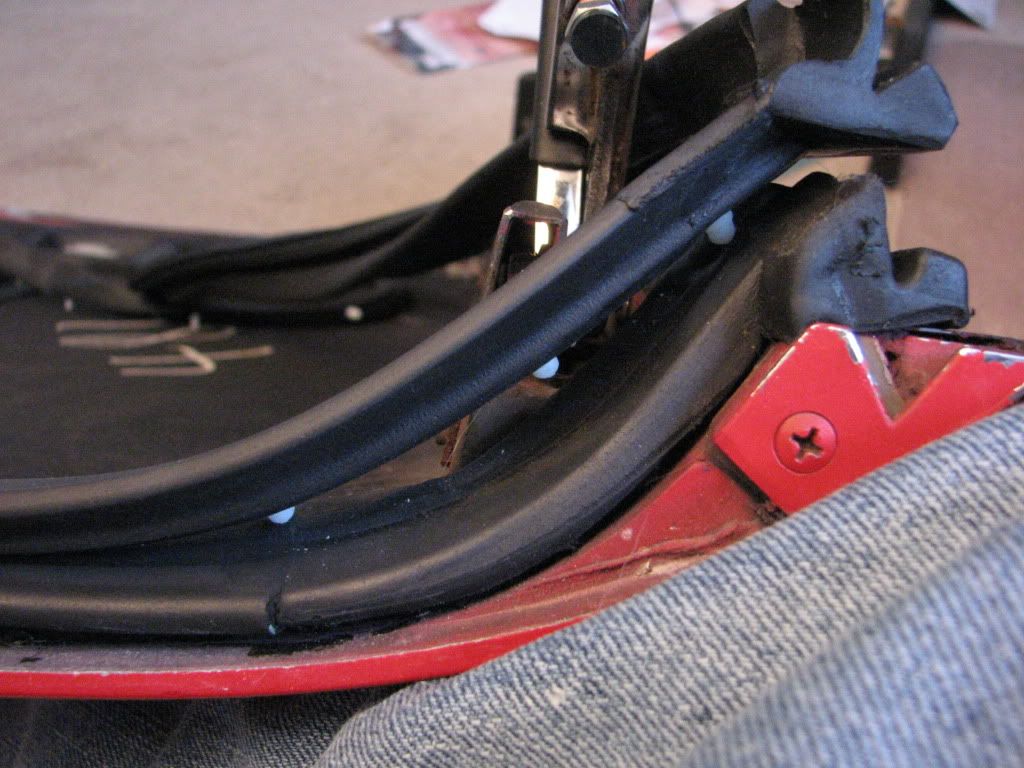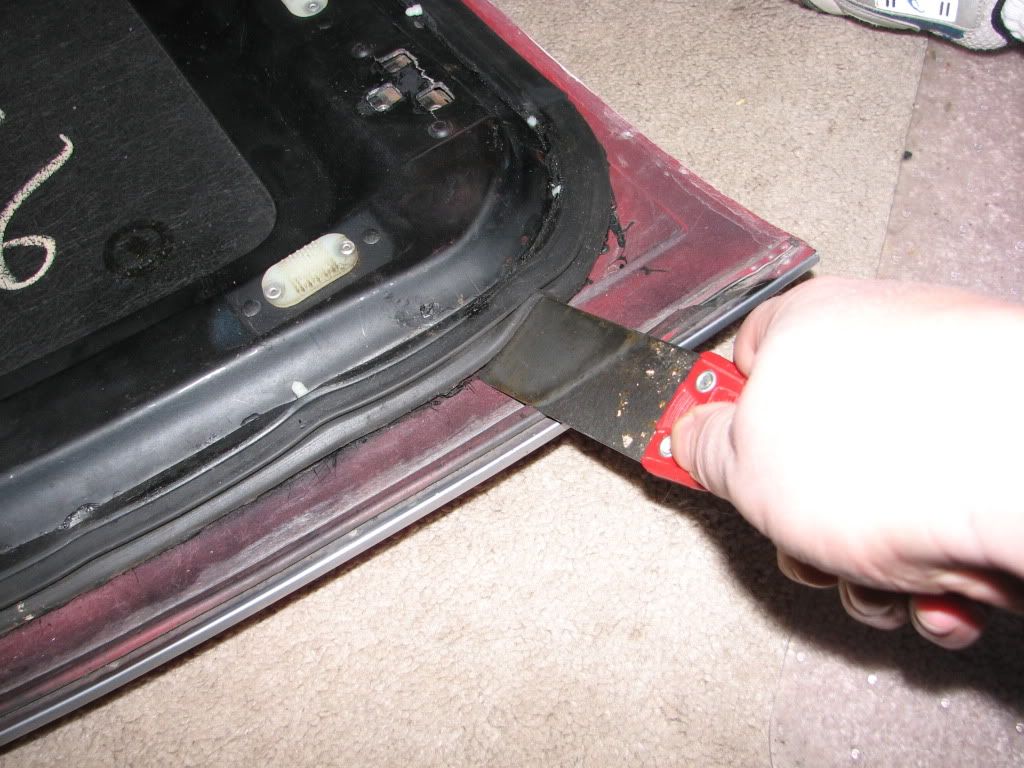 I'll post more as I go along.