OK guys. As you know Gary (GTR1999) did a thread on Posi Tuning....well I am the lucky SOB that he did the Blueprinting for!
First the short story of how I got this far....I noticed quite a bit of play in my yokes, so I decided to drop the halfshafts to check out the play..both sides were well in excess of .05, so I contacted Gary to get some advice. He advised dropping the diff and taking a look inside. So I did it. Four hours later and an hours worth of cleaning, I opened her up. Sure enough some mushrooming...but that wasn't the real concern. I discovered 3 cracks..2 along the shaft holes and one crack about 2 inches long in the large window. See Gary's posi tuning post for the pic. After some consultation with the master and some long hard thinking and reading Gary's paper(at least 5 times!), I decided to due the rebuild myself.....that is after Gary agreed to build the posi case I wanted.
Anyway, I am at the point where I am going to set-up the differential...but before I get going, some PICS:
Here is the new POSI unit from the ARTIST (formerly know as Gary). For better pics, see his Posi Tuning post.
Here is the master rebuild kit from Gary. I got the torrington yoke bearings as advised ...one look at them and you can tell the difference. Gary has a good pic in his Iron Differential Rebuild post.
Also notice that the old ring gear bolt (on top of the new ring gear bolts) have a shoulder..The new bolts are threaded all the way up..decision time.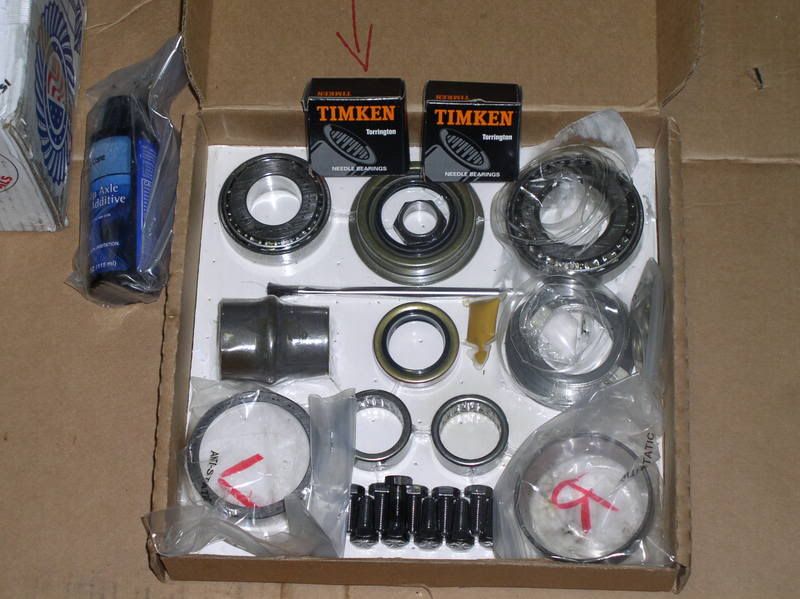 Here are my new Toms 3.36 gears: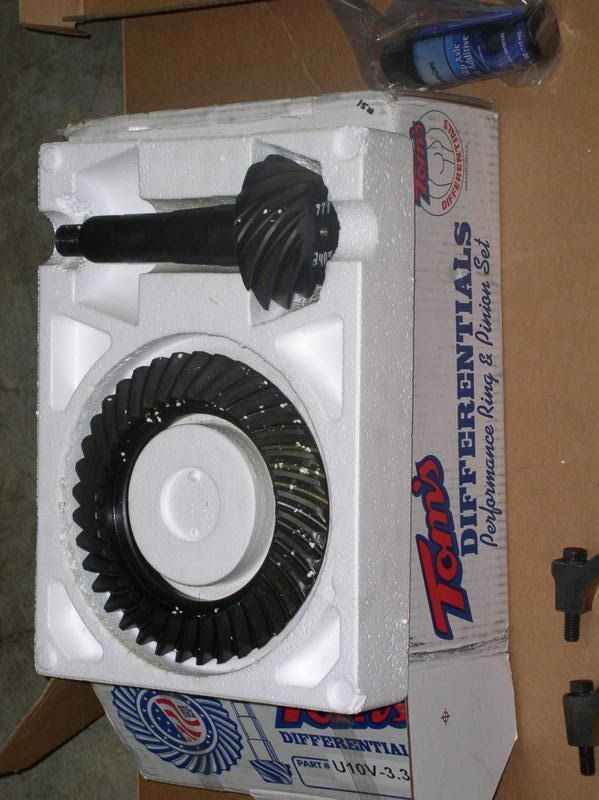 Here are my new yokes. Notice that they are 75 Rockwell..thx Gary!
As you can see in this pic, I have cleaned, primed and cast painted the housing. I also tapped and installed the 1/4npt drain plug.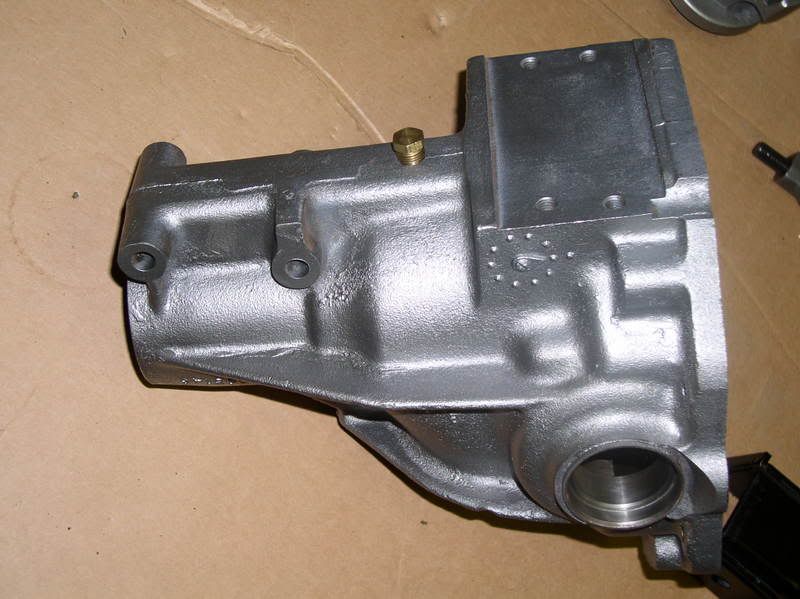 While I was waiting for all my new goodies, I did a few other things as well. Rebuild halfshafts, and drive shaft. Also cleaned and painted the differential cross member, diff bracket and strut rod bracket. I know a few guys with farming experience and they suggested that I use tractor paint since it will withstand chips and weather better....only time will tell, but they look pretty good: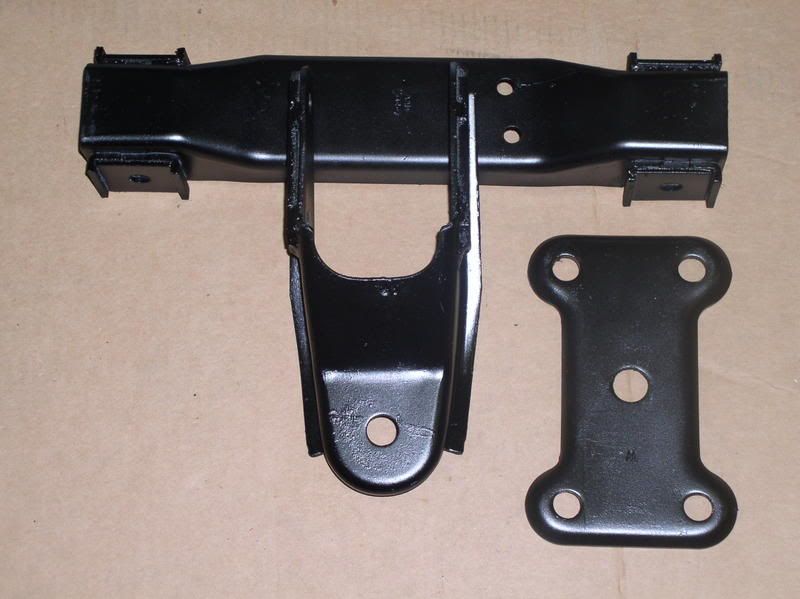 I also did some mild polishing and radiusing the housing with a dremel. I did not go as far as Gary does in his rebuilds.
My next step is to inspect all the parts, debur and install the ring gear and install the races in the housing.
As the thread title states, I am doing this for the first time and I am following Gary's paper and his rebuild post...so be patient and gentle with me