Discussion Starter
·
#1
·
Hey all!
I need a bit of advice on how best to repair some rust on my birdcage. I pulled the windshield the other day and found quite a bit of rust on the pillars as well as several holes that need to be repaired. The issue is that some of these areas of corrosion are at the very base of the windshield pillar and behind/below the front clip fiberglass. Because I still have the front clip on I can't get to these areas to do a proper repair.
So, my question is what's the best way to approach this? Should I try and cut away the top rear portion of the front clip to allow access for a repair and the reattach the piece, or should I try and remove the front clip entirely? Neither of these opions seem overly appealing since they're both a lot of work so I'm open to other options.
Below is a photo of the rust near the bottom of the pillar. There's actually a hole that's about 1/4" x 1" near the bottom but it doesn't show up very well. The drivers side is similar, but a bit less severe.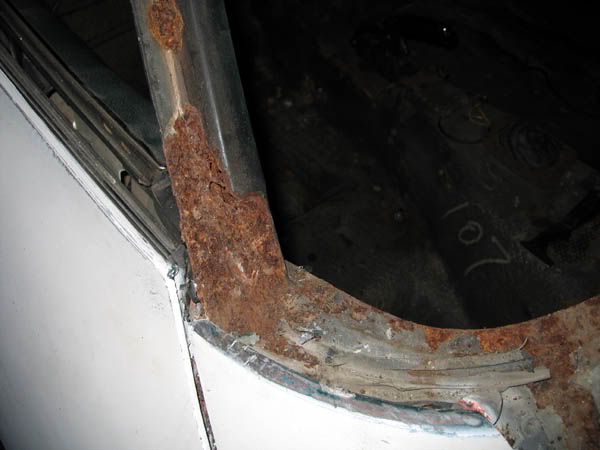 Thanks!