Discussion Starter
•
#1
•
So I managed to lose my keys quite a while ago, and so I have been trying to get to the ignition lock cylinder so I can take it to a locksmith and have him make me a new key (and even if I don't do that I need the lock cylinder out so I can put a new one in...)
My problem: I'm stuck. I have no idea what I'm supposed to be doing next. I have tried to follow both the Haynes instruction book and I downloaded some PDF's from corvettefaq but I guess I need even more of a step-by-step guide of how to get the ignition cylinder out.
Here's a couple pictures of where I'm at right now.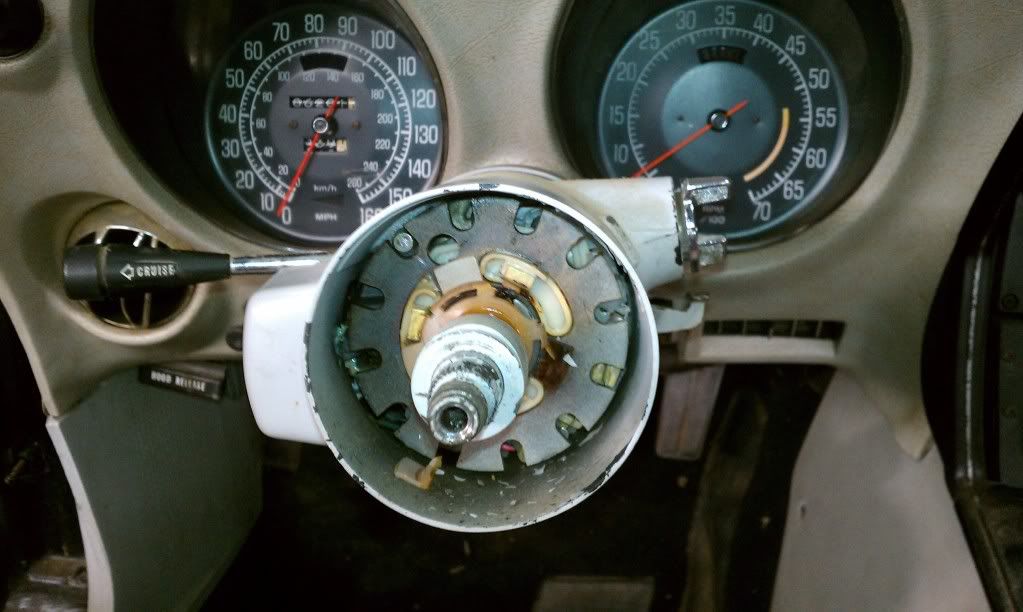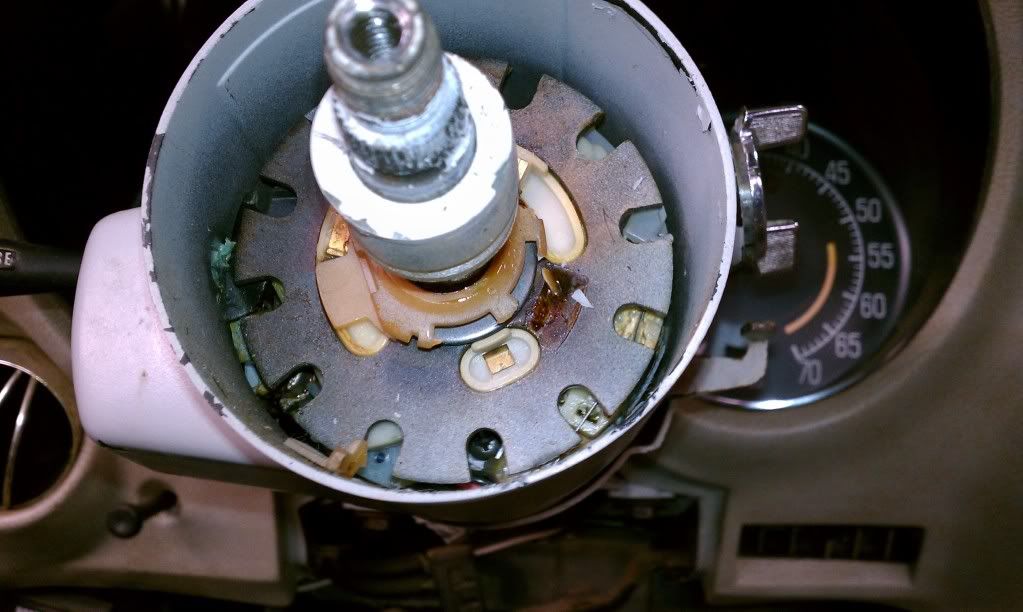 Is that next plate that's in my way the "steering lock plate"? And what kind of puller do I use to pull it off? And yes, I broke that little plastic horn contact retainer and will be ordering another one.
If somebody could help guide me in what I need to do next I'd appreciate the help.