Discussion Starter
·
#1
·
I thought I'd start a build thread for my latest round of resto-mods to my '70 vert. Some of you may remember last year I did a thread on the new 555 build & install, TKO 600, Steeriods, & 3" exhaust so this is the next build phase.
The rear end got disassembled over the past week and things are starting to go back together now. Back in December I received my new 12 Bolt rear end built by Gary Ramadei and it's been patiently sitting in it's crate waiting on the snow to melt so I could get the car over to the shop. If you are not familair with Gary's work on 12 Bolt conversions you should search some of his old posts, his work is top notch & he documented the build to me with over 100 photos. Here's a couple of teaser photos of the guts since you never get to see them: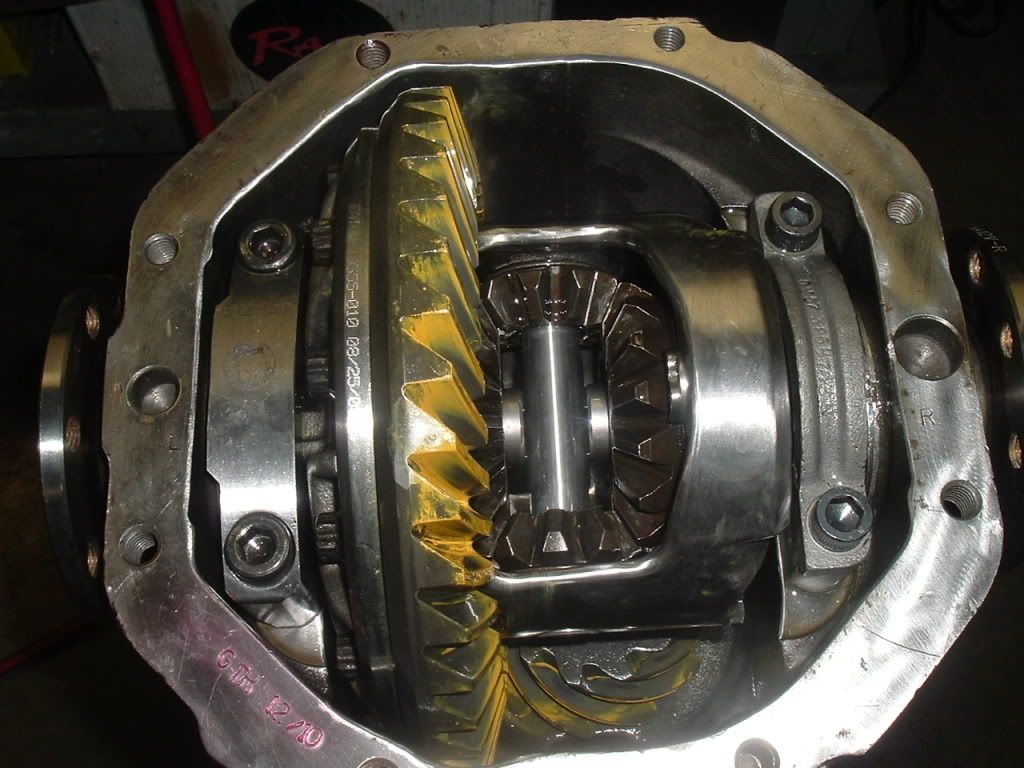 I went with 3.73 gears, Series 4 Eaton Posi case, 10-17 Spiders, Tom's 1350 Axle kit w/ 30 spline heat treated inners, and a billet yoke.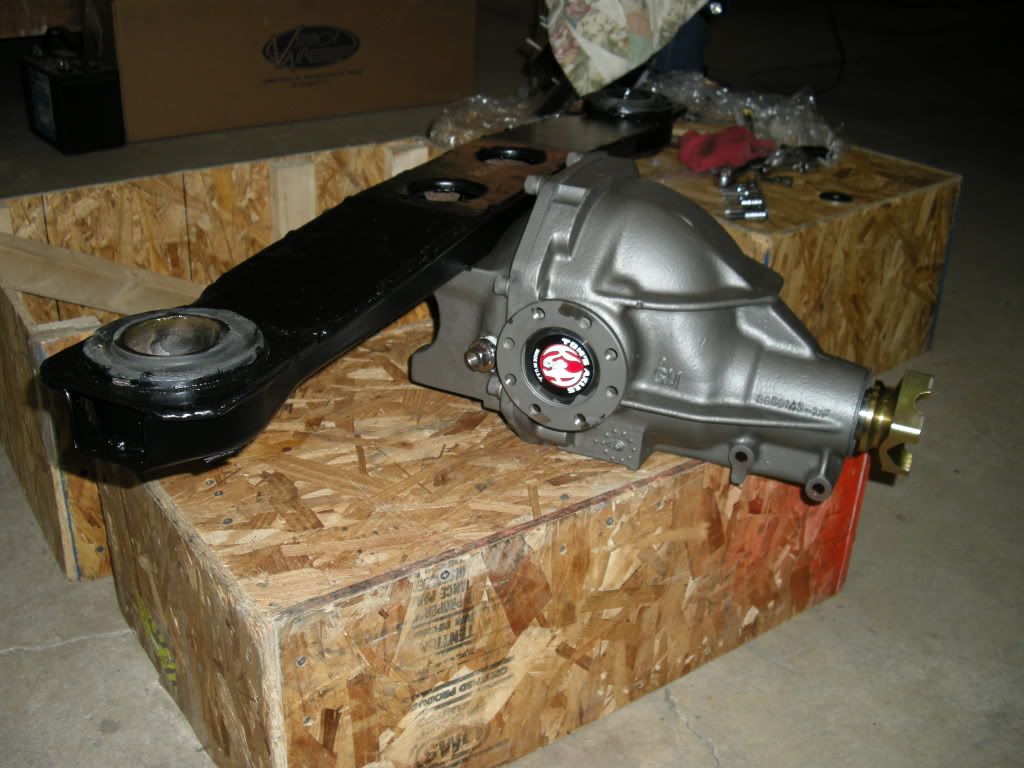 A Tom's locator kit is used on the differential cross member and front snubber mounting points.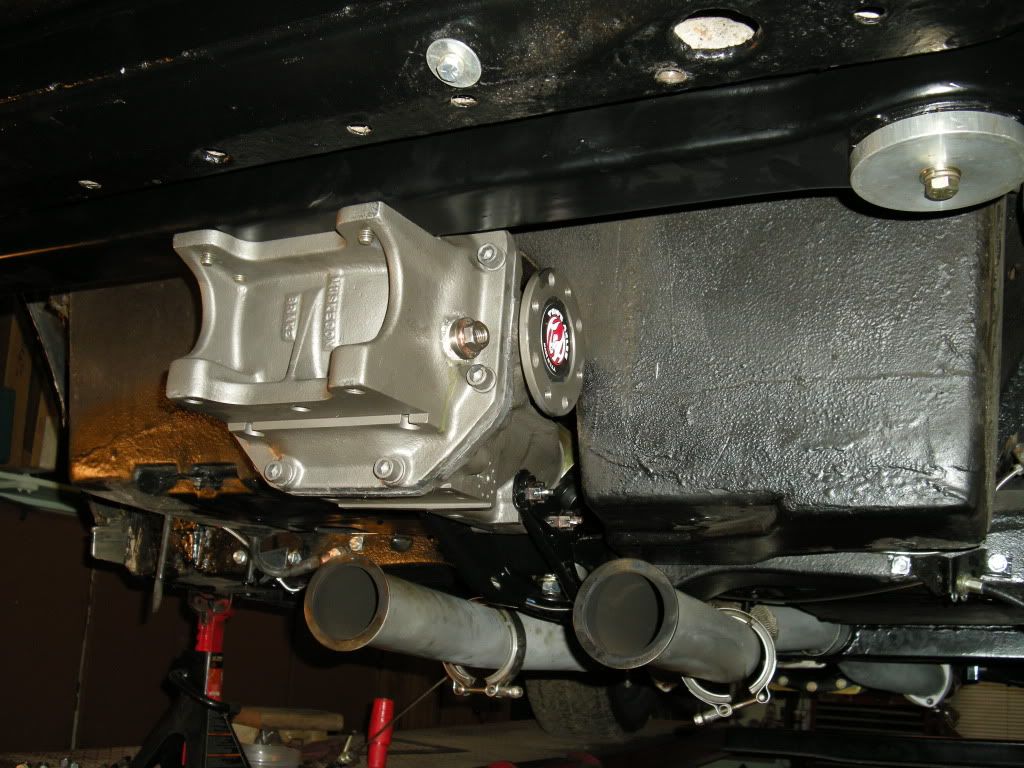 One minor modification was made to the stainless steel fill plug Gary installs, it was cut down and a 3/4" stainless nut was welded on top to make getting a wrench on it feasible while installed in the car.
Tom's also makes a frame gusset kit that welds on to strengthen the area near the crossmember. Those got welded in today and it looks plenty stout now. Interestingly the two sides are slightly different from the factory.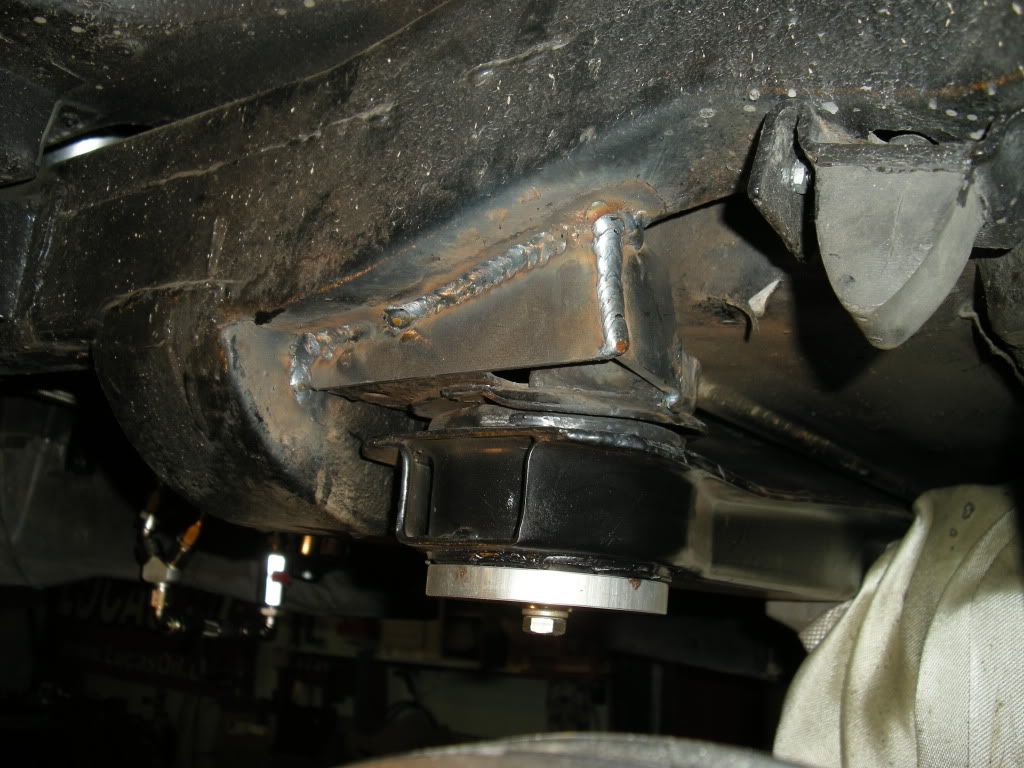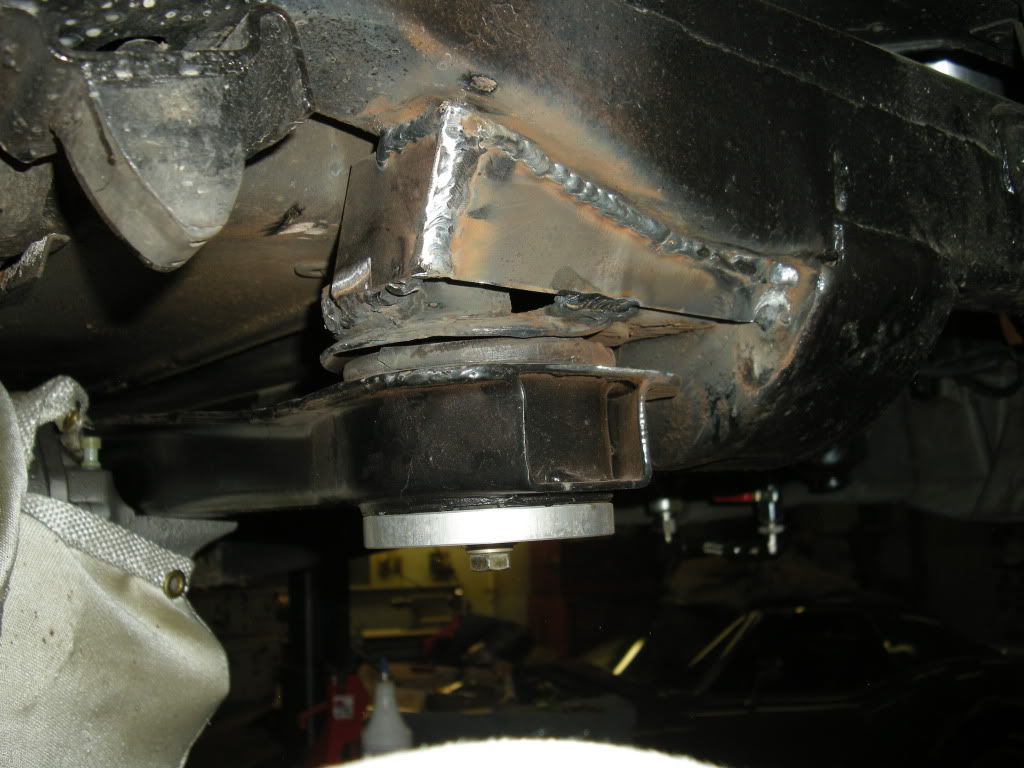 I chose the Van Steel Coil Over style Off Set Trailing Arms that use QA1's in place of a leaf spring. These things are so black it's hard to get a good photo of the drop leg that the shock mounts to. Upgraded to 1/2" ARP wheel studs that have been machined to length.
Gary Ramadei also built the T/As up for me and set them up with Wilwood 13" big brake 2-piece rotors. In the previous photo you can just make out the billet brake bracket. They have Tom's heat treated 31 spline outter axles installed and will get 3 1/2" half shafts with 1350 solid Spicer joints.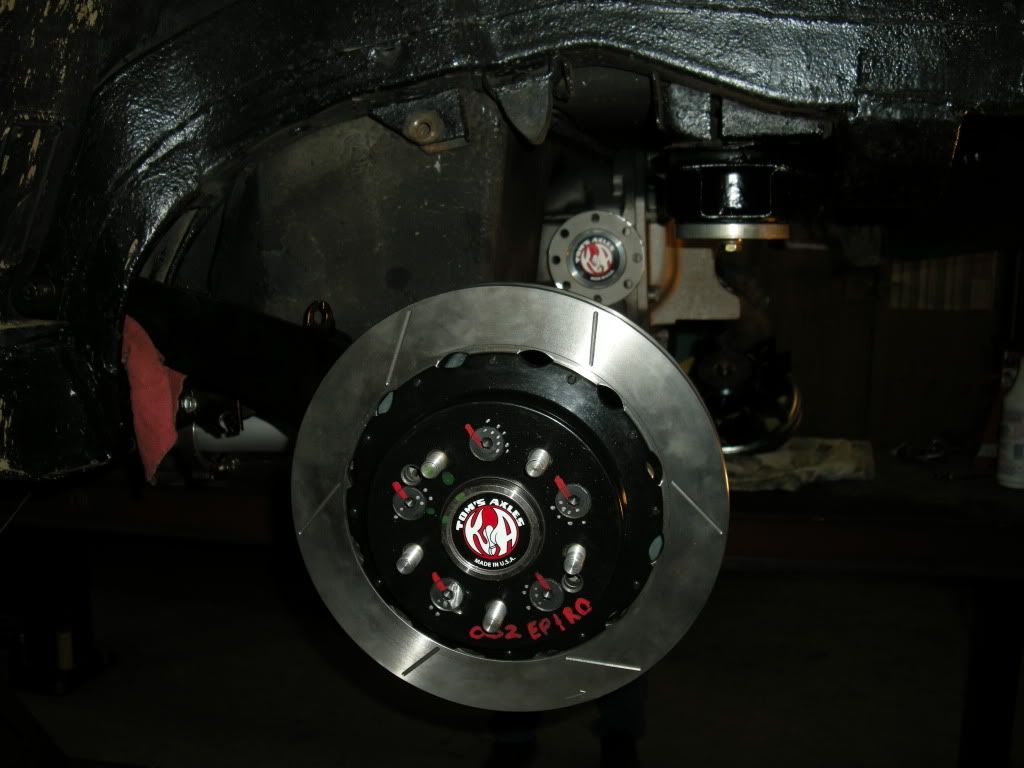 Both T/As are now in place and now waiting on a couple of parts to arrive tomorrow to get moving again.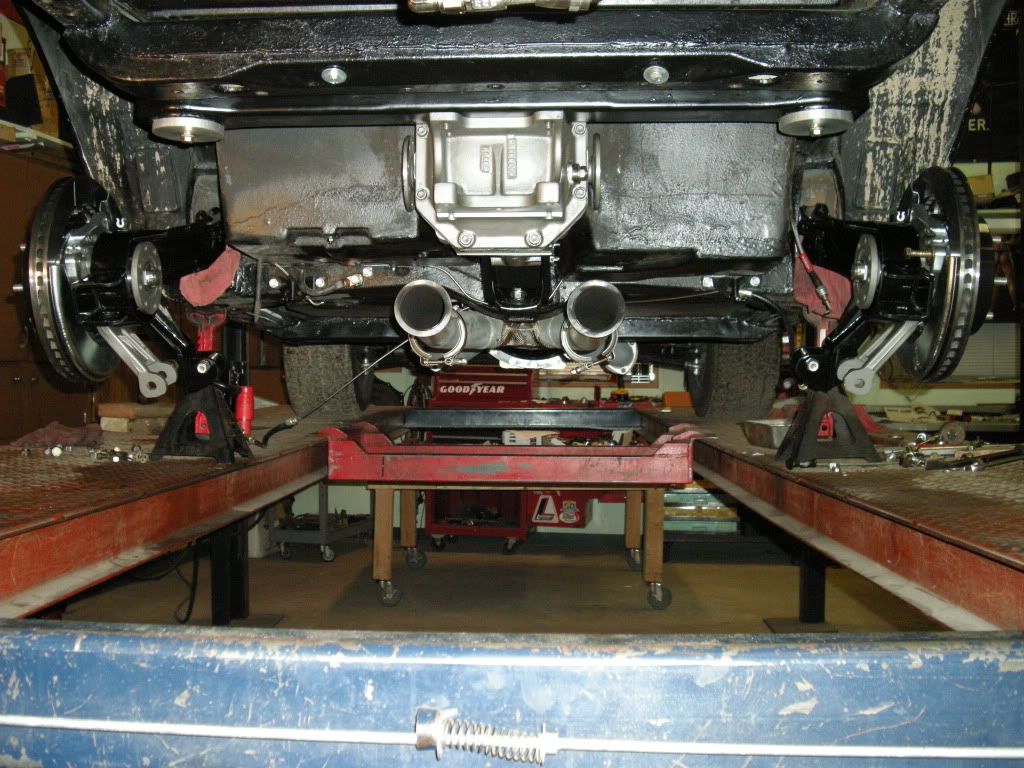 I'll post an update after we make a little more progress. I hope you will enjoy the photos and the info.
:cheers: