Discussion Starter
•
#81
•
Check out these pedals. Electronic gas pedal, and hydraulic clutch. oh and power brake conversion, too..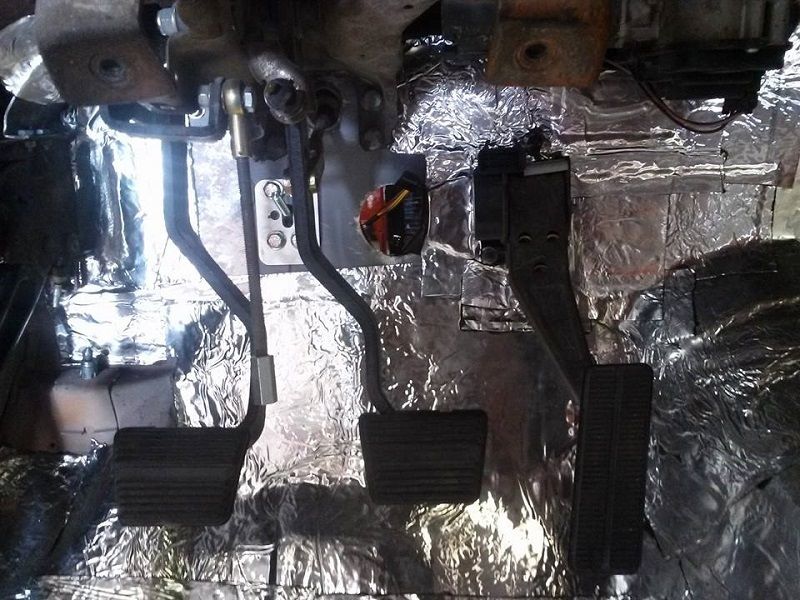 Aside from the pedals, I also got the front fender off and got the firewall drilled and harness mounted on the driver's side for all the front electrical(headlights n horn n stuff) and I got a 6ga cable in the harness to bring power from the front of car to the trunk for the boom that's gonna be coming from the trunk. BOOM!!
And I showed the boss my holley valve covers and guess what, he loved them. so we got a set, and I donated my brand new coils I just replaced (
http://www.digitalcorvettes.com/forums/showthread.php?t=249970
) and we turned them Pontiac blue. and look how much cleaner the engine looks without the coil brackets..