Discussion Starter
·
#1
·
Hello all, we'd like to introduce the Ultimate in Exhaust Enhancement Plates! This is the newest product in our line of LED lighting, and we're offering them on Digital Corvettes first :thumbs: Now you can actually flaunt your exhaust plate at night as well as day. These are fully self-contained units utilizing the same 5-LED light pods as our LED License Plate lights. IMO, the illumination is perfect, not too bright, and certainly not too dim. Installation instructions are included and straightforward. It shouldn't take more than an hour to fully install and wire.
No cutting or splicing of your existing wiring is required. The wire-taps that we include simply pierce into the wiring of one of your license plate lights.
In doing so, the Exhaust Plates LEDs will only be lighted when your Heallights or Parking Lights are on.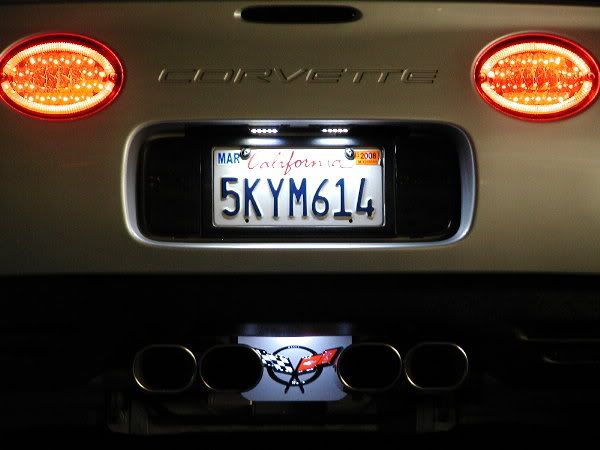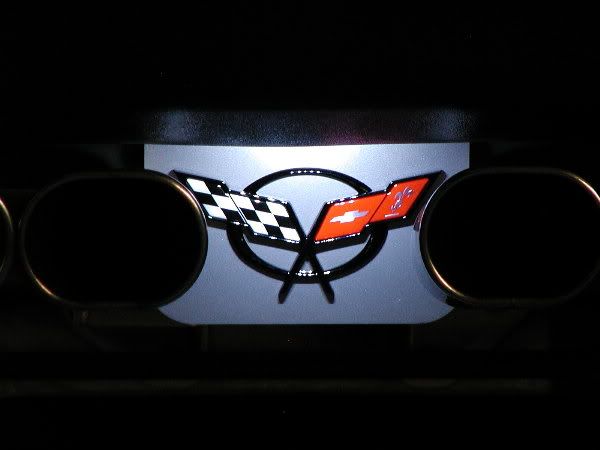 Being that this is not a licensed GM product, the GM logos and/or badges are not included.
However Corvette Garage offers the best prices on the GM badges. Ecklers offers the best selection of Chrome or Gold logo badges for darker body colors.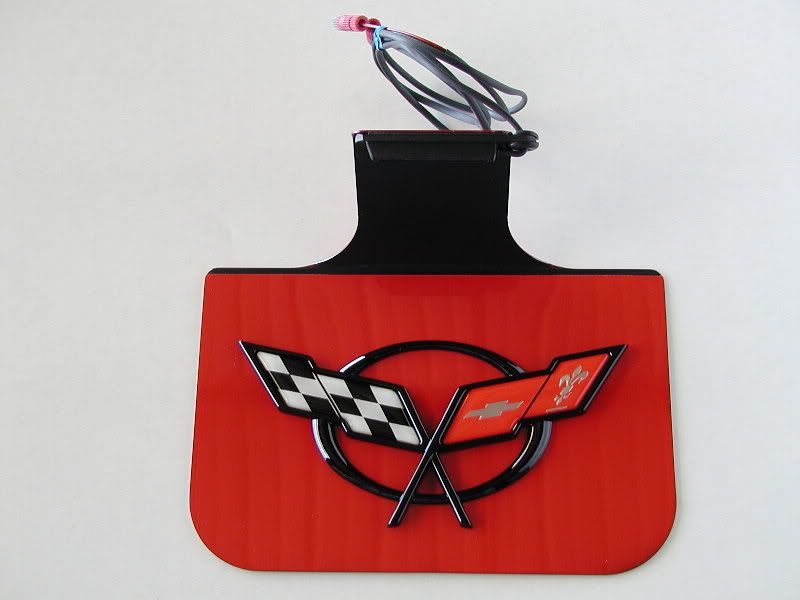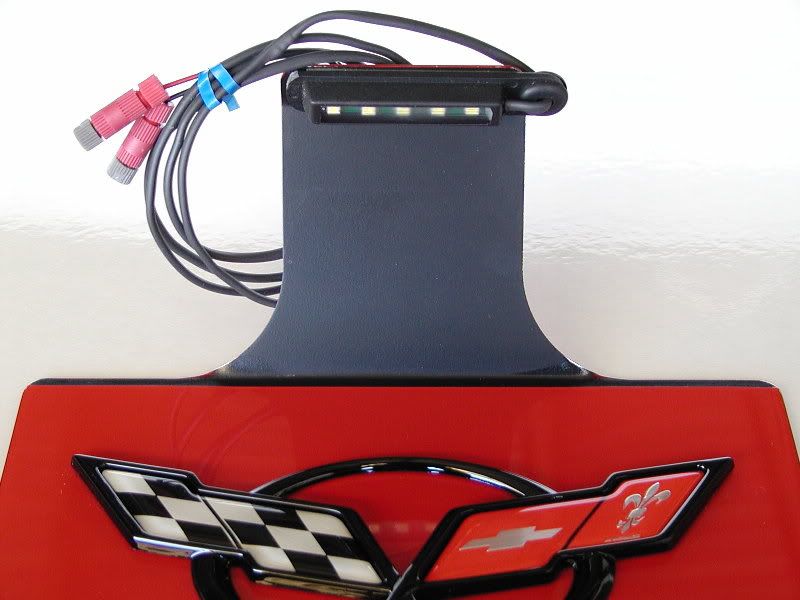 We paint these in-house using the paints and colors that our C5's were originally painted with. However, especially on lighter colors, your clear coat may have taken on a yellowed tint over the years.
It's therefore highly possible that the exhaust plate may not be an "exact" perfect match to your existing paint.
Although, there is a separation between your rear fascia and exhaust plate that would make a slight color variation very hard to detect. However for this reason, we're also making them available to you in bare aluminum as well. This will enable you to have a more precise color match done at your favorite body shop if desired. Or if you want one now, but don't want to wait for us to offer your color, this would avoid the delay.
This particular offer is for Pewter.
Torch Red will be the next offered, and will be posted in a separate thread once available and ready to ship. We're retailing these painted at $99.95 and unpainted at $79.95. However, forum members prices are as follows:
Pewter $79.95, currently 10 available.
Unpainted $59.95 MANY available.​
Thanks for looking :cheers:
Richard