Discussion Starter
·
#1
·
So, once again I went to OBI this morning. It was a beautiful morning and I arrived early once again ( I don't seem to sleep much recently). When I first arrived I parked where the usual "Corvette spot" is located. I then watched a gentleman in a Shelby pull into the lot and back in opposite me. He then took his folding chair and placed it up on raised portion of the sidewalk and sat down to finish his coffee. From the position he put his chair he could watch all the cars come in since the sidewalk was about 6 feet above the parking lot.
Thinking he had a great idea, I followed suit. I turned my car around, backed into the opposite spot and put my chair up on the sidewalk. It was a great place to sit and I had a great view. Eventually I was joined by a few other Corvettes (you know who you are) but most still parked along the guard rail. Met some new folks this morning and as usual, nice people.
Great cars, great people, beautiful morning. Once again the place was packed by 7:30 AM. It was nice to sit and watch the cars come in. I walked around and took some pictures of some cars I liked. Oh yea....I even met an AxxHXXX there for the first time today. He said he had the fastest Hemi car (I guess she meant street)in the NHRA and NO BODY ever had a Charger that could run Mid 11's in the 1970's because they were too heavy. It was funny I bumped into an old friend on my way home while stopping at the bagel shop. I told him what the guy said and he laughed. He still has his hemi Charger and laughed about how easy it is today. A few key strokes on a computer and your AF mixture changes. In the later 70's and early 80's we had to change carb jets right at the track. He also told me he just finished a GTX (he is a mopar guy) which has a Ray Barton Hemi in it. It runs about 700HP at the wheels. Oh well, everyplace has one, I just happen to meet OBI's.
Here are some pics.
It was a great morning. I liked the truck, so I stopped and took a photo.
The Corvette "spot" and my new spot.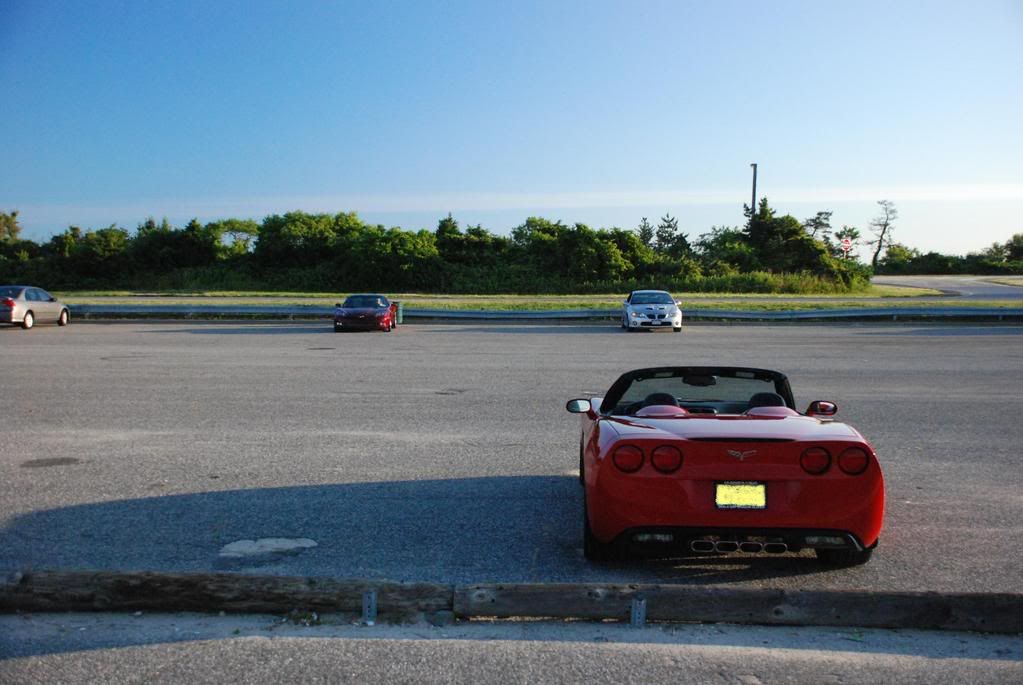 Sinister looking!!
Guess who!
Very nice:
Even Nicer (IMOHO)
Very Cool
Holy!!!!!
Hmmm nice sunrise!! (Part of this photo was done with photoshop)