Discussion Starter
·
#1
·
Well I decided to paint my rear fascia rather than installing an overlay. Here is a quick how to.
1) to make things easier I put my car up on some ramps
2) Here is what you will need. 1200 grit sandpaper,masking tape,newspaper,pinstripe masking tape,rubbing alcohol,soapy water,paint, and some beer.
3) begin by wetsanding with the sandpaper and soapy water over the area to be painted. Donot sand over the body line edge.Lightly sand to rough up the clear coat. The area should no longer look shiny. When finished crack open a cold one.
4 ) dry area with towel and then clean with rubbing alcohol. Now apply the pinsrtipe masking tape to the top edge of the body line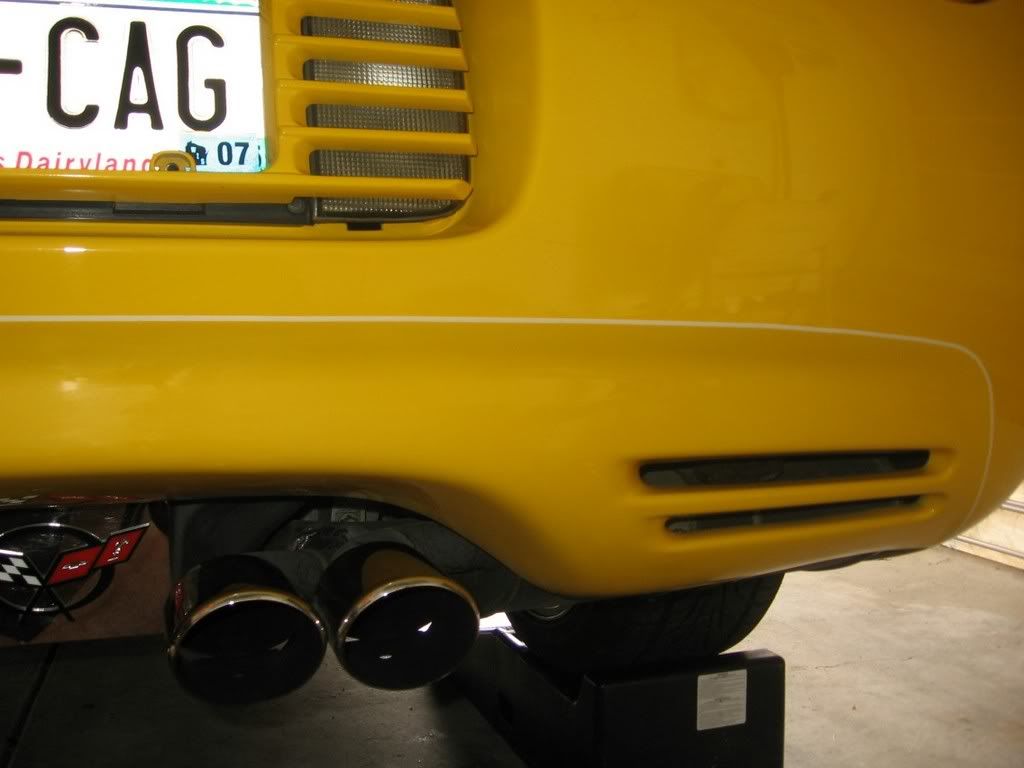 5) Now cover the rear bumper with masking tape and newspaper and also the exhaust.Begin with a light coat of spray paint. I used Dupli-color flat black that I bought from Napa.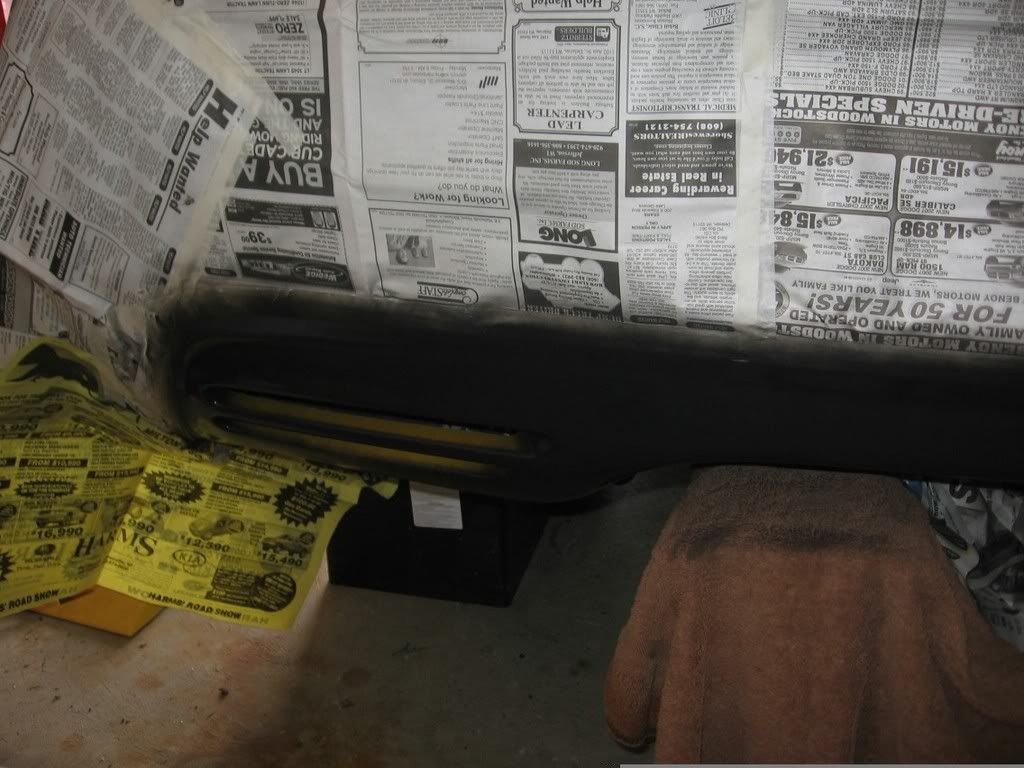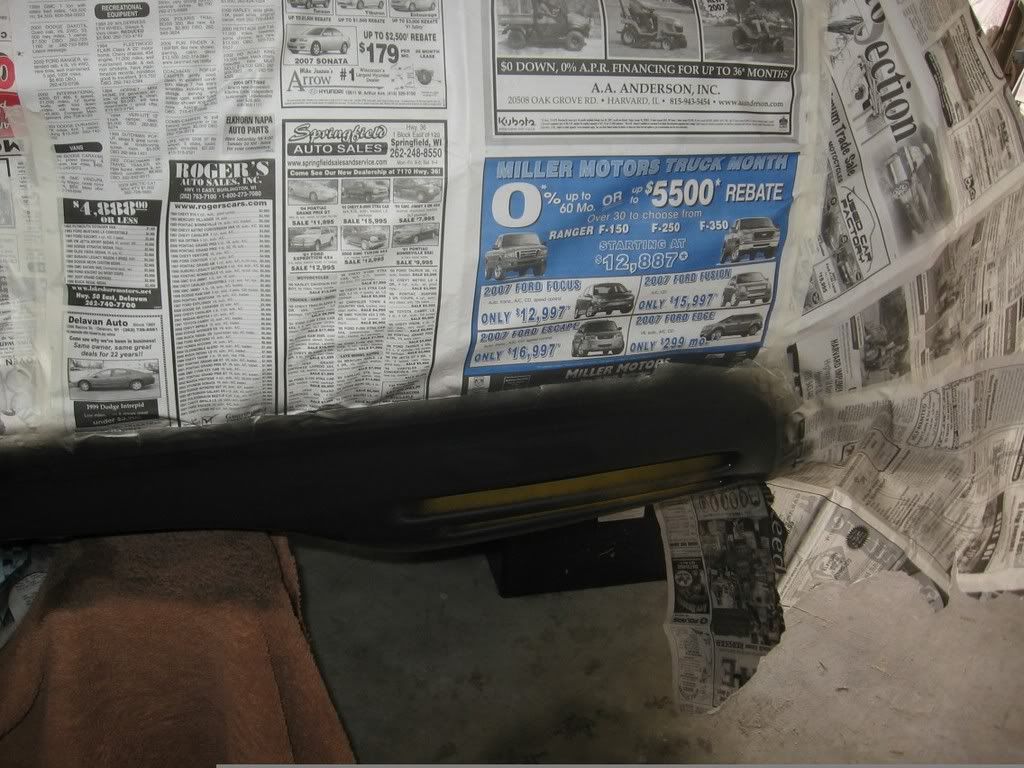 6) keep putting on light coats till area is completely covered. Make sure you get into the vent holes and around the exhaust.
7) let dry for about 15 mins ,then carefully pull of the masking tape. Stand back drink a beer and pat yourself on the back.
here is before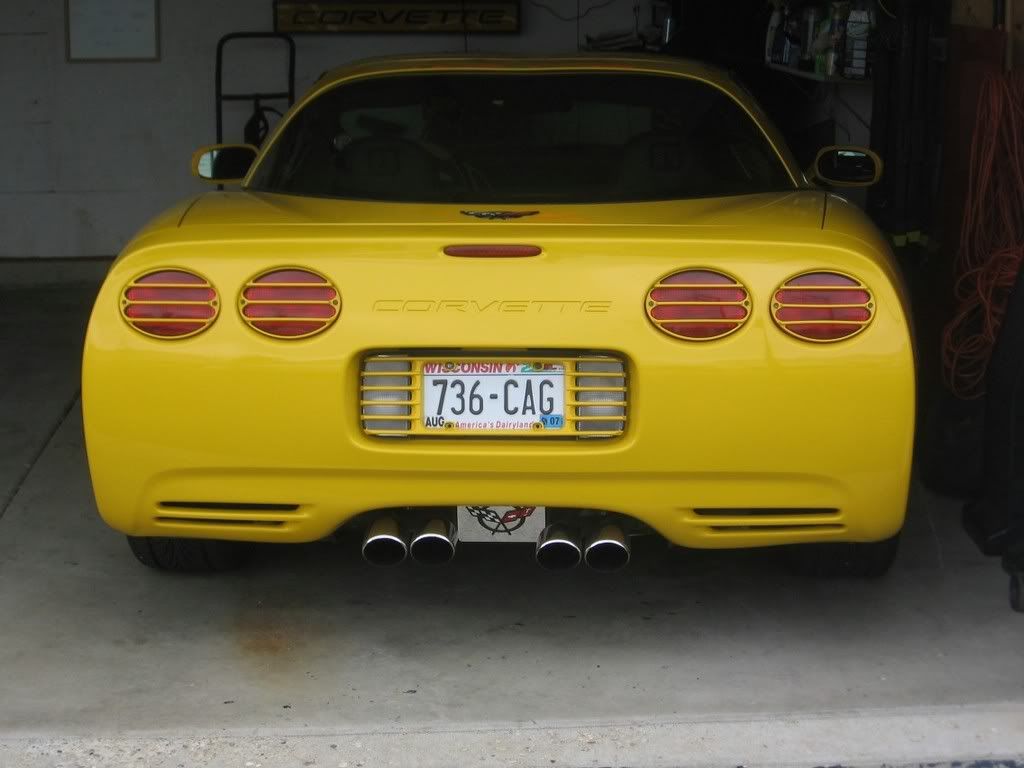 Here is the finished look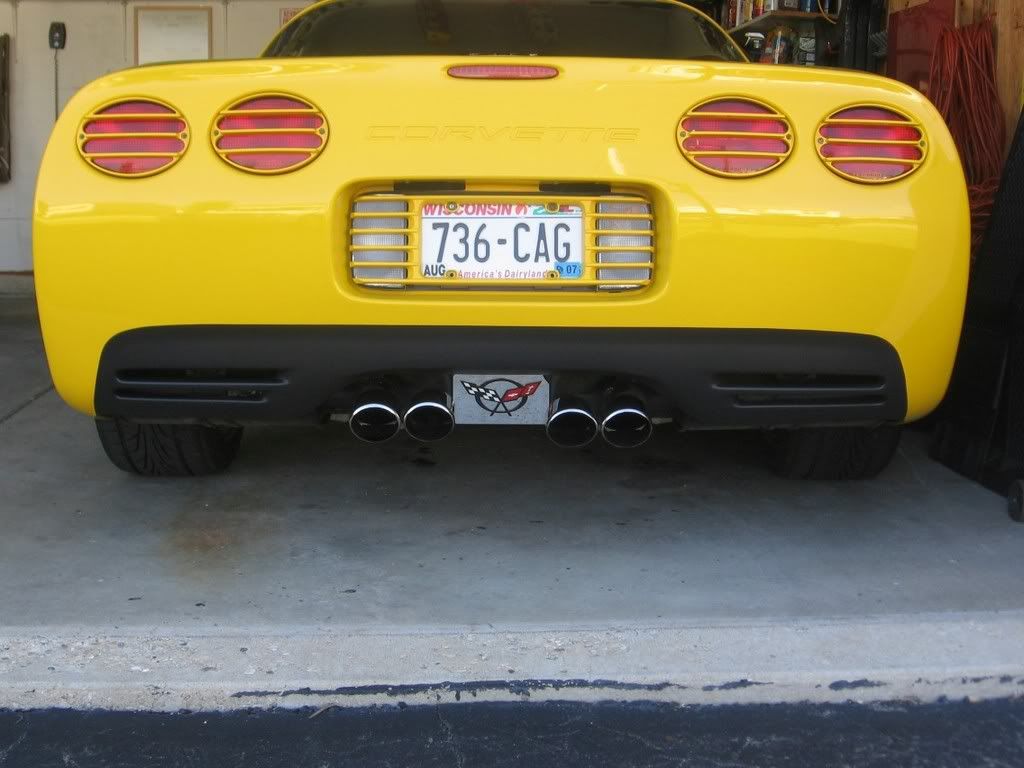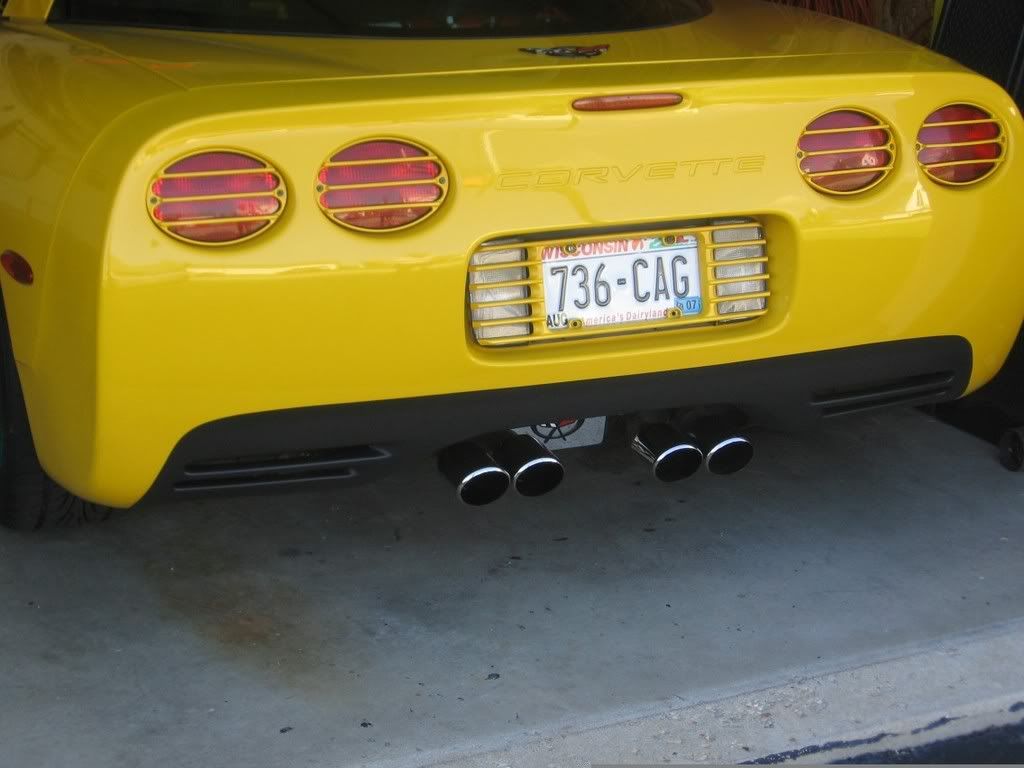 Thats it. took about 40 mins and about $20. Good Luck