Discussion Starter
·
#1
·
Here ya go guys. Just checked up on my car today at the exhaust shop. Had them install the 1 7/8" from CustomImage Corvettes (Brand: XS Power). Fitment was good on the drivers side, but as you can see not so good on the passenger side. Not too happy about that but what can you do..
2.5" pipes, had them do dual exhaust, installed Magnaflow cats just in case. Pics don't have my electric cutouts installed yet but they will be on there.
Tips for prospective buyers:
1. Be aware that primary may or may not need to be modified
2. You will need shorter spark plugs and angle wires
3. My car is lowered.. I did not take a picture of clearance, but know that it is very close to the ground. My '76 has the 550lb/420lb springs setup and Bilstein Sports all around. I'm not too worried about hitting anything besides speed bumps, but will let you guys know what I think tomorrow.
Had I known what I know now, I would have waited on installation so I would have been prepared for the extra expenses on the plugs and wires.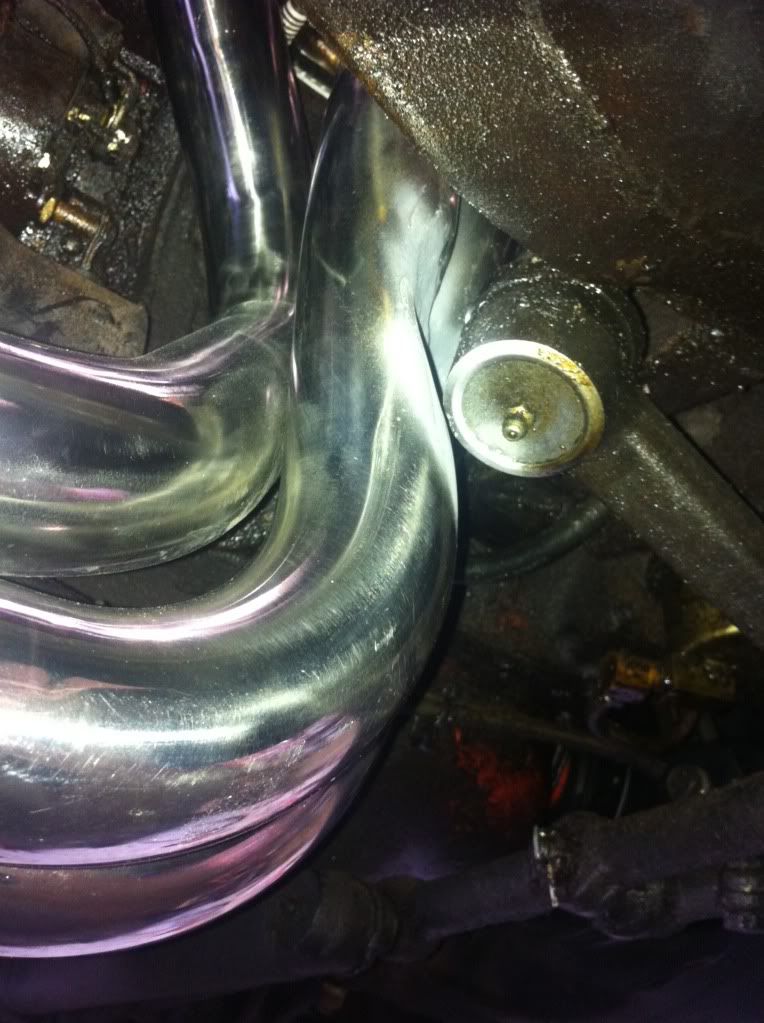 -Nikko