OK another thread in my on going series of C2 & C3 Tech. This job is for my buddy Paul. He may post some pictures if he sees this as to why he needed a new Posi.
First a little background for you guys who have never looked into a vette rear end:lookinup:
I think everyone knows the '63 were the first with IRS. The Diff's were cast iron and posi was an option. Most had it but there are still some open diff's out there. The first posi design was total junk and didn't last long. I see rebuild kits for these on ebay from time to time but if you have a 63-64 with that crappy posi, toss it and get an Eaton. Eaton's were first used in '65 and went thru to '79 when GM switched over to the 80-82 aluminum diff. These are also junk in my opinion but this is not about them.
This thread is about making a Eaton posi in a 63-79 vette better. The complete differential rebuild will be in another thread at a later date. We are going to assume you have the posi out and it is either going to be rebuilt or replaced. If it is cracked then it is junk and you will need to replace it. Forget about that excellent welder you know, toss it out.
Here is what a "stock" eaton posi looks like in your vette.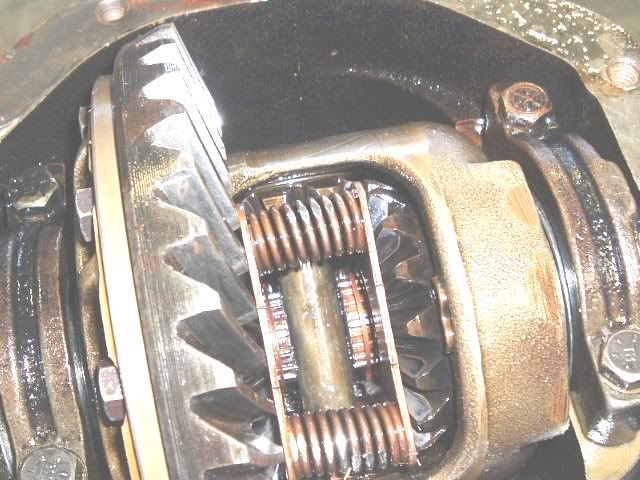 Now you can buy a loaded Eaton 3-series that will accept a 308,336,355,370.373.390.411, 433, or 456 gear. I don't like the loaded Eatons because they use fiber clutches & HD springs, the spiders are not the same as the formed 10-17s used from 71-79. Ok for a low performance car but not a vette. Keep in mind this is my opinion I'm sure others may disagree. I have used a couple where the owner was cost conscience. Here is one.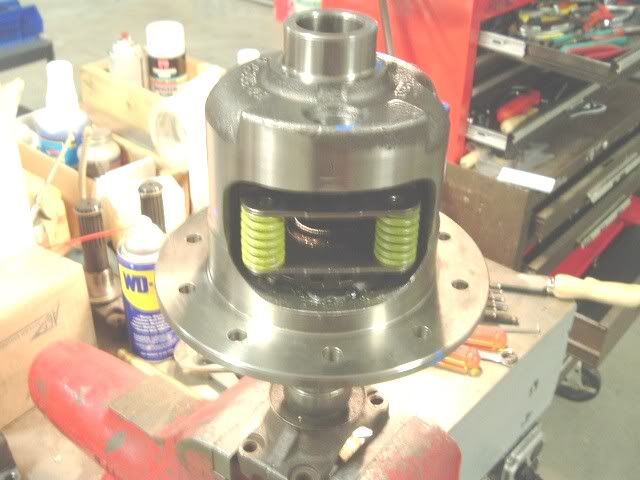 I'm going to show you how I rebuild the Eaton cases into a better unit. No doubt a shop or vendor will not build them like this and may even tell you this way is no good. I really don't care what they say,let them cry to someone else -you will know more then they realize.
This procedure is not mine, I first read of it back in 1975 when a guy in CA named Pepe Estrada was building vette drag diff's, he later sold the business to a guy named Tom as many of you have heard of. If you have access to old magazines this was reported on in the June 1979 issues of PHR. I still have it:crazy: I would post it but it would probably be copyright violation.
OK on with the show. I going to build a new posi with all new parts.
Here is a brand new Eaton case. It is very nice but you'll see the opening are rough cast. This is what a shop would use as is. We're going to work it over a little bid. I polish and grind them to a smooth finish. The thought here it to break all the sharp edges and smooth out the seams. I won't go as far and use that over rated term of "bullitproof" as there are a lot of bullits out there.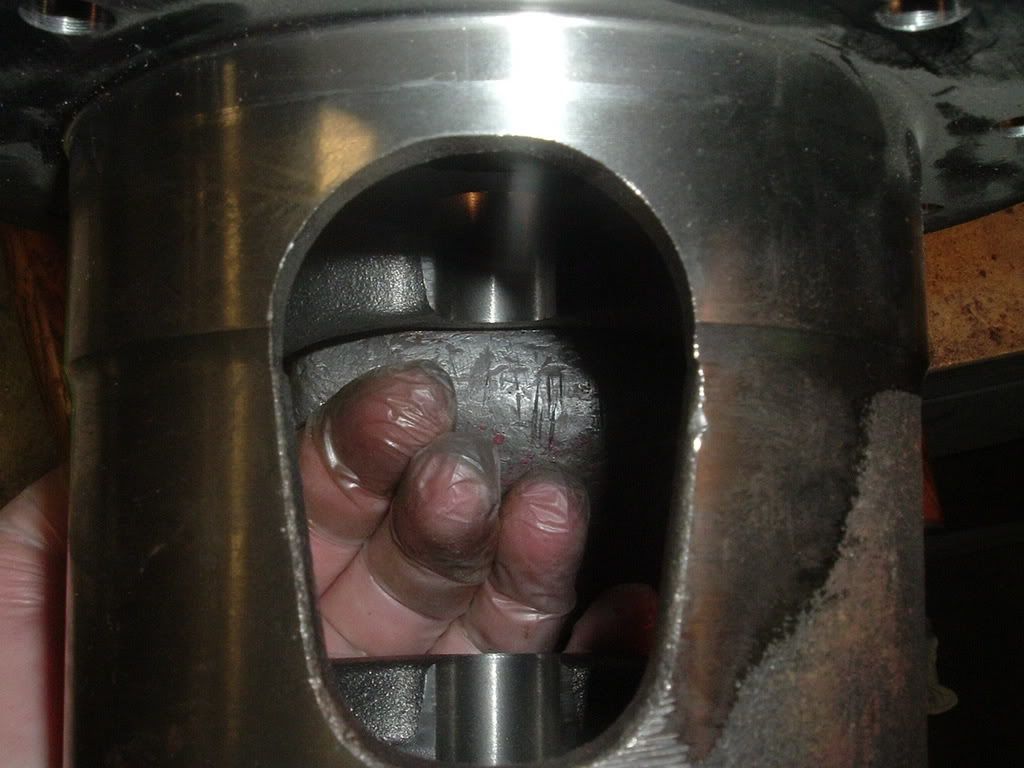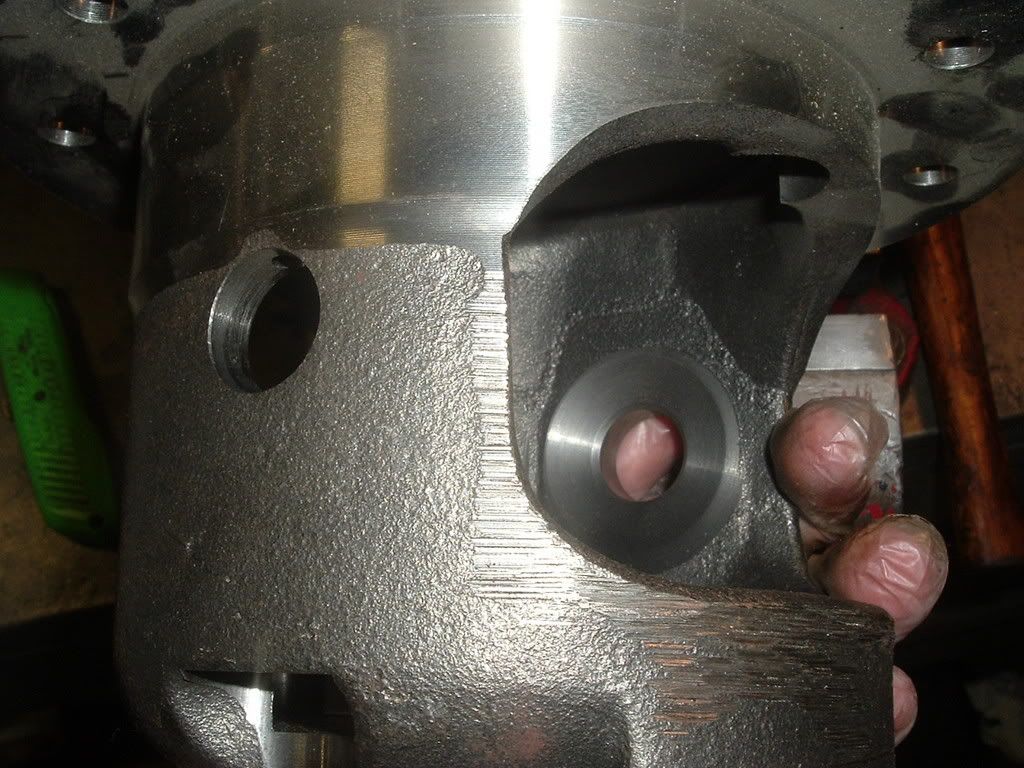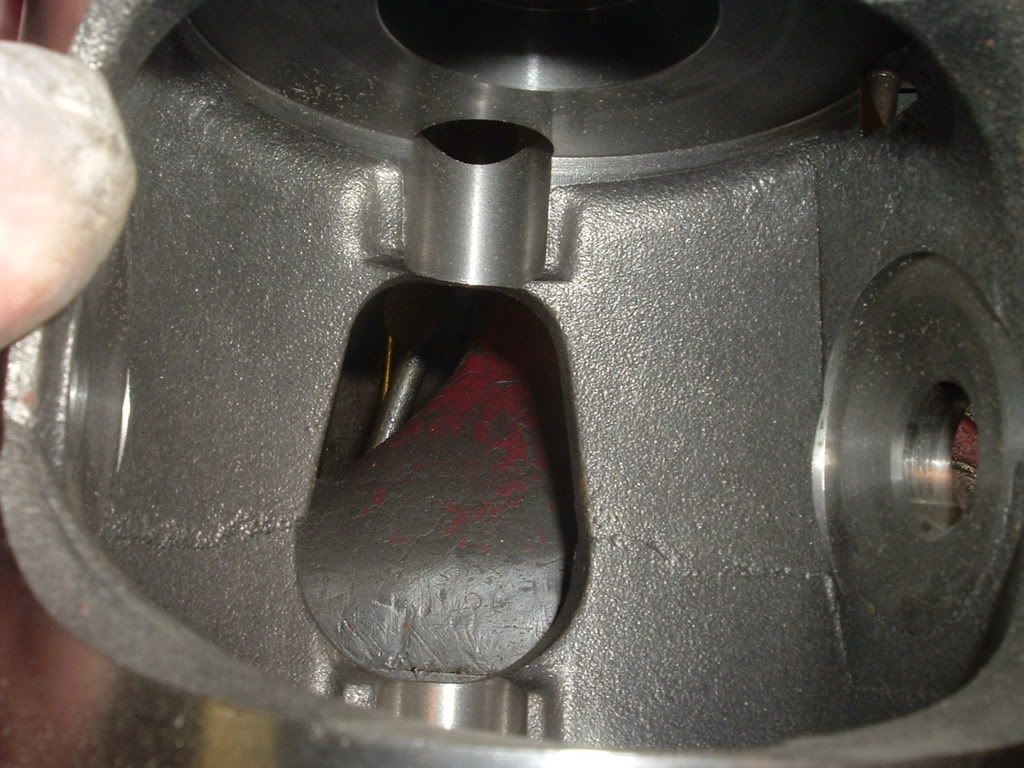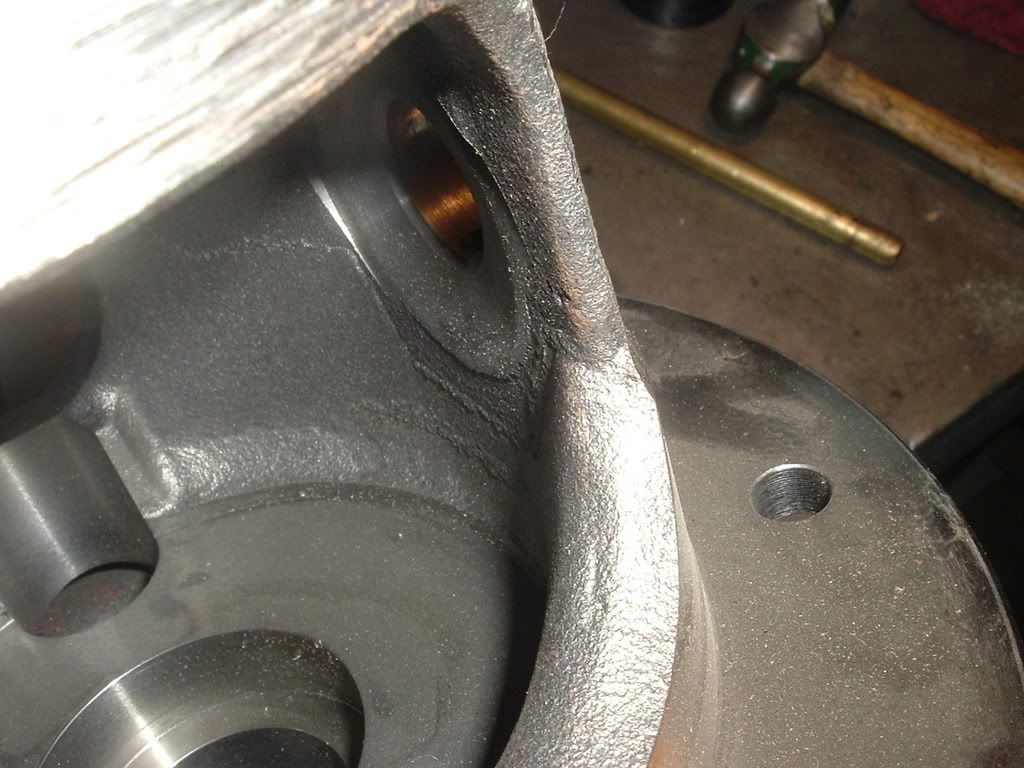 As you can see they were rough. I start with a burr and then move on to various stones,wheels, & emery wheels. A head porting kit is what you'll need if you don't have anything but a die grinder. Summit has them. I finish it up in the lathe.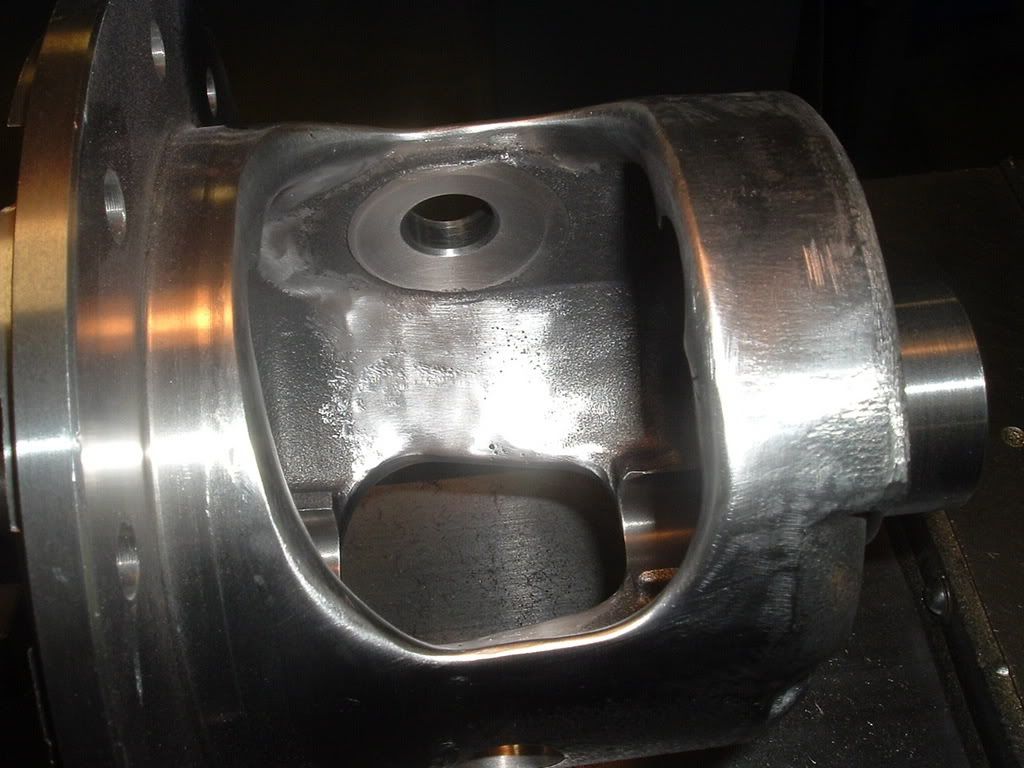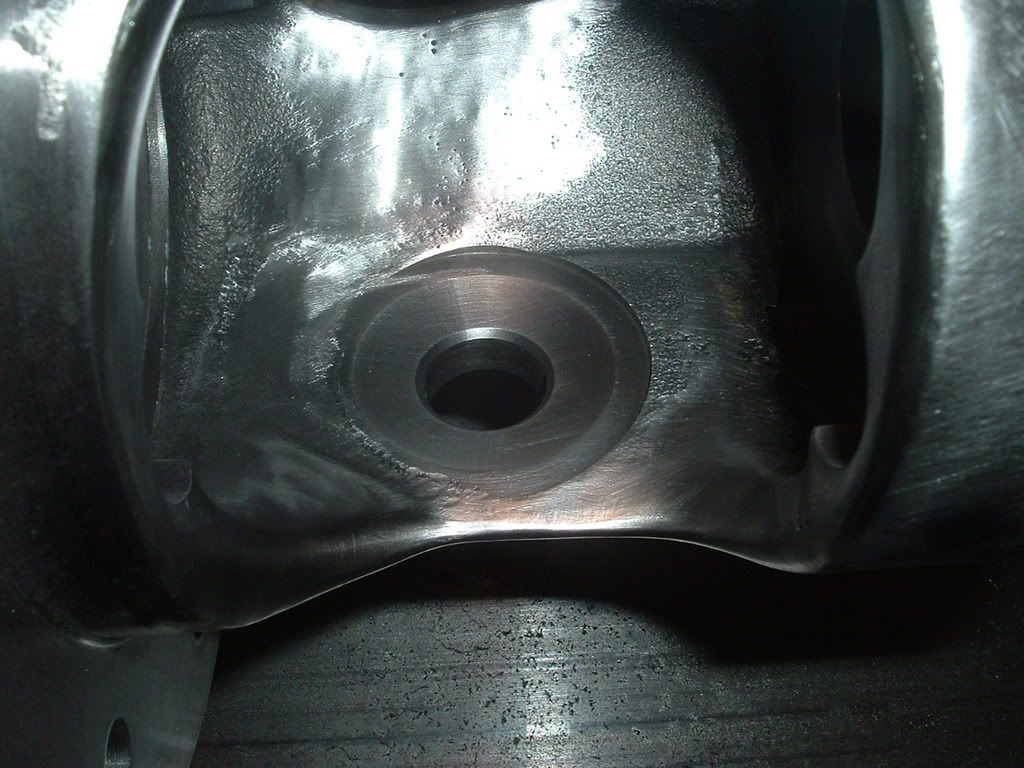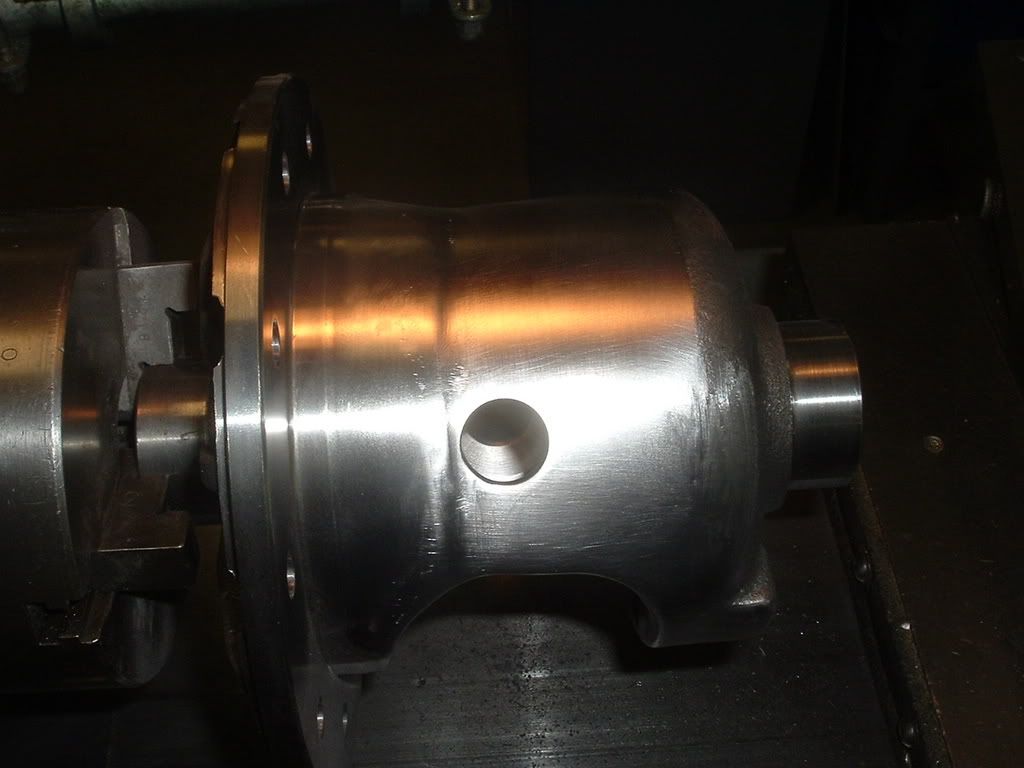 I blend in the edges and corners into a baby smooth finish. When you have it like that it's time to move on to the spiders.
Now the guys who followed my posts for years hear me speak of 10-17 or 10-18 spider gears. These are the gears inside the posi case. The posi clutches are stacked on them. The 65-70 used 10-18 gears and they were ok but the 10-17's are better and found in the 71 to 79's Also the early cases were not as good as the ones pictured here. If you have a little square window in yours it is an early one and they tend to crack so look it over good and spray the edges with brake cleaner to show up the cracks.
Here is an early case with a crack in it.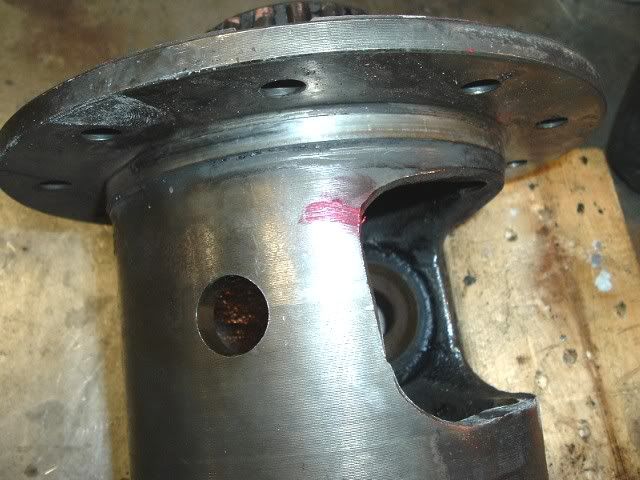 Here we have a 17 gear and an 18 gear. The 18 gear has a cast in flange and is a good way to ID them in the diff.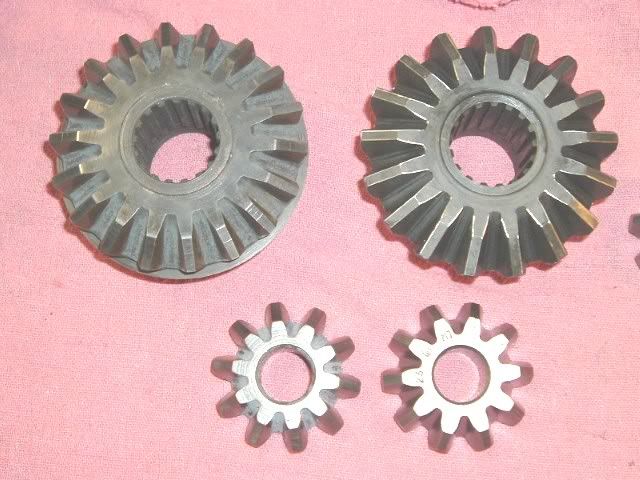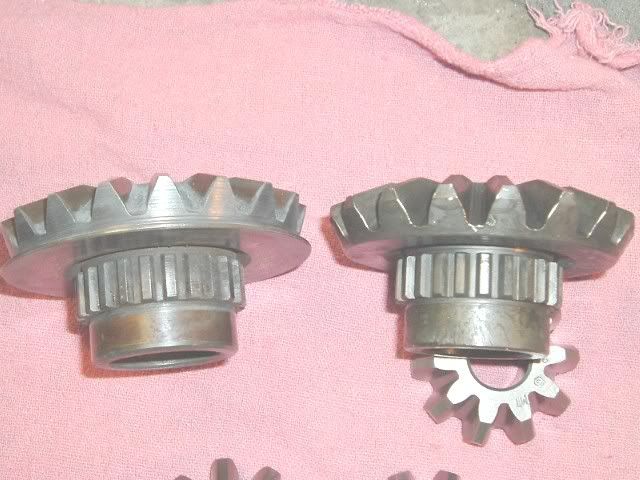 Here is another 18 gear from the side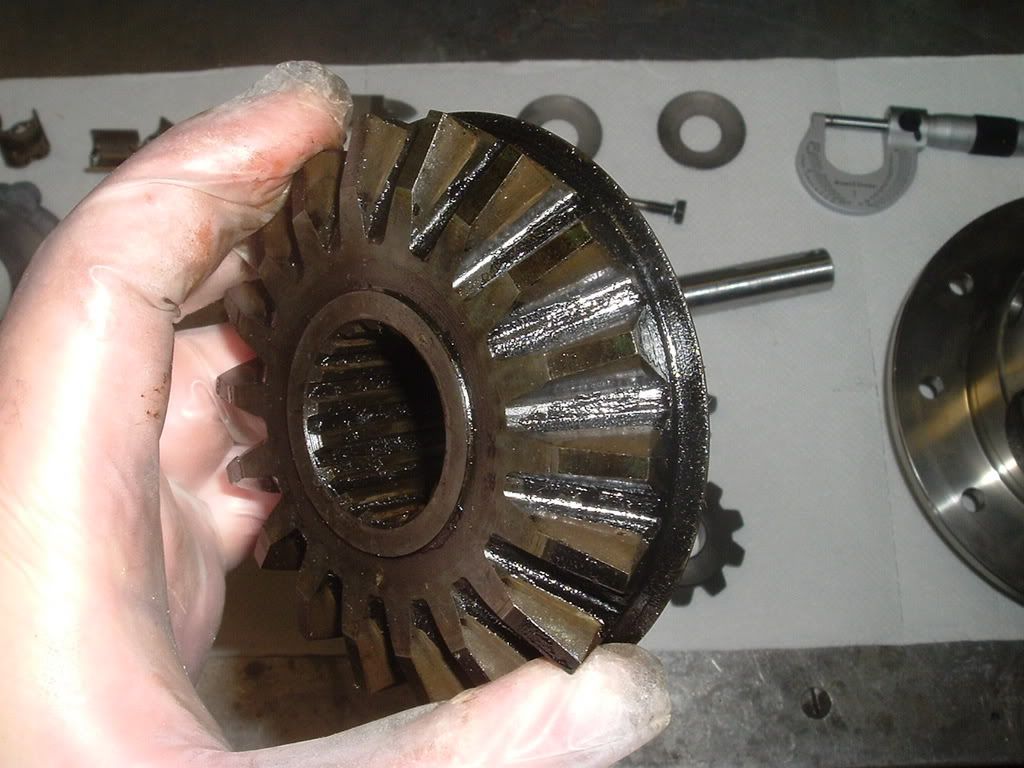 I think I'm close to the picture limit again so I'm going to end this thread and start part 2. I know Jason will combine them for me.:thumbsup: