Discussion Starter
•
#1
•
http://www.huffingtonpost.com/2010/12/09/anna-ardin-julian-assange_n_794285.html
The rape accusations against Julian Assange may be falling apart as one of his accusers leaves Sweden. Anna Ardin, one of two women behind the rape charges against the WIkiLeaks founder, may no longer be cooperating with prosecutors, the Australian website Crikey reports.
Julian Assange has been fighting sex charges from Sweden and is now in British custody. According to Crikey:
Ardin, who also goes by the name Bernardin, has moved to the West Bank in the Palestinian Territories, as part of a Christian outreach group, aimed at bringing reconciliation between Palestinians and Israelis. She has moved to the small town of Yanoun, which sits close to Israel's security/sequestration wall. Yanoun is constantly besieged by fundamentalist Jewish settlers, and international groups have frequently stationed themselves there.
Attempts by Crikey to contact Ardin by phone, fax, email and twitter were unsuccessful today.
OMFG!
Holy Sheet............!!!!!!!!!!!!!!!:surprised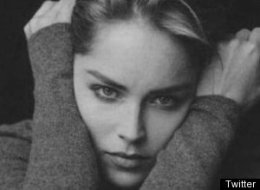 I'm sprung......:surprised
:hump: :hump: :hump: :hump: