Discussion Starter
•
#1
•
Hi Guys,
Since this is always a favorite here and I'm rebuilding a set of arms now I'll post some pictures along the way.
These are off a 69 BB car and someone has been in there before. I found one strut rod was changed over to the larger head. The right arm was never apart- still had the factory seal and NDH bearings.
The left one had .030" endplay and a new cotter pin- bad sign. The threads were rolled and the inner bearing journal was crap after Bubba hammered the replacement Timken bearing on the journal.
Here is the spindle with the bad journal and threads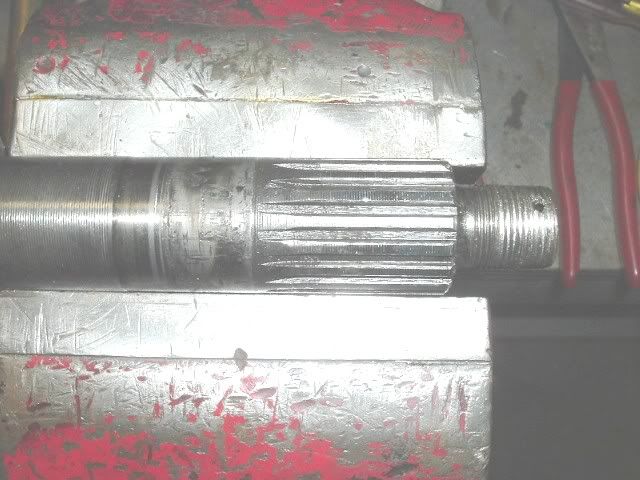 Here the race starting to go bad: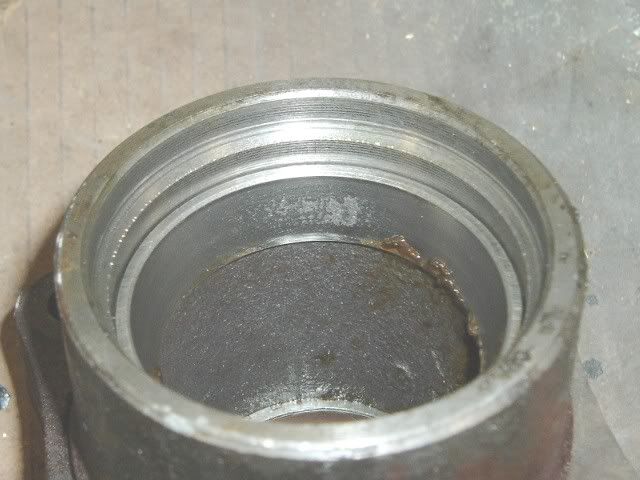 Here are the parts of the right spindle.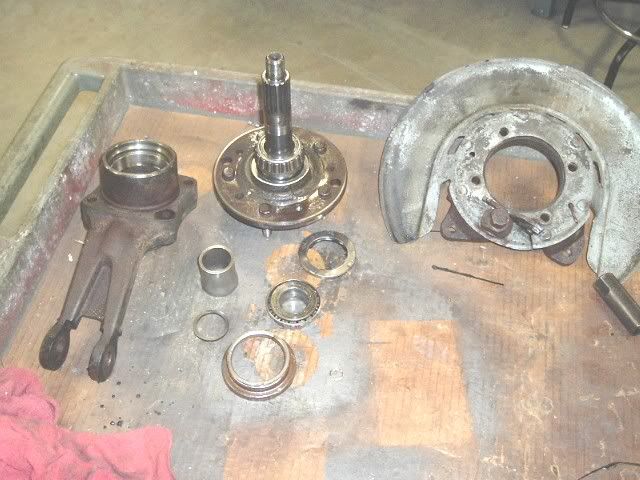 I used a 20 ton press to remove the parts.
The races in the housing are removed by hammer and drift. There are spots to hit the race and drive it out.
Here is the press setup I use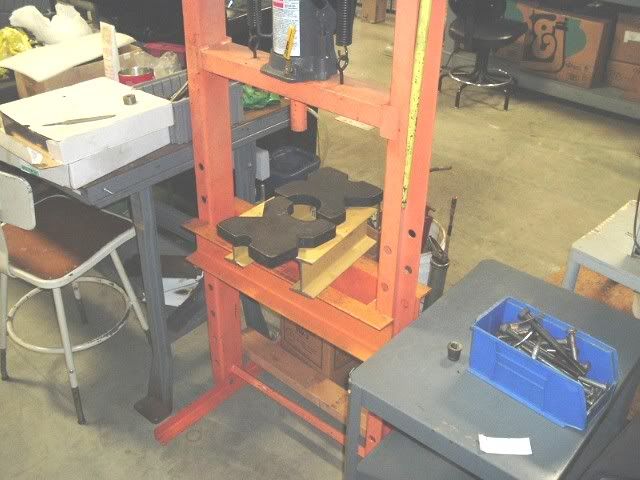 Here what the front bushings look like- dry rotted and falling out: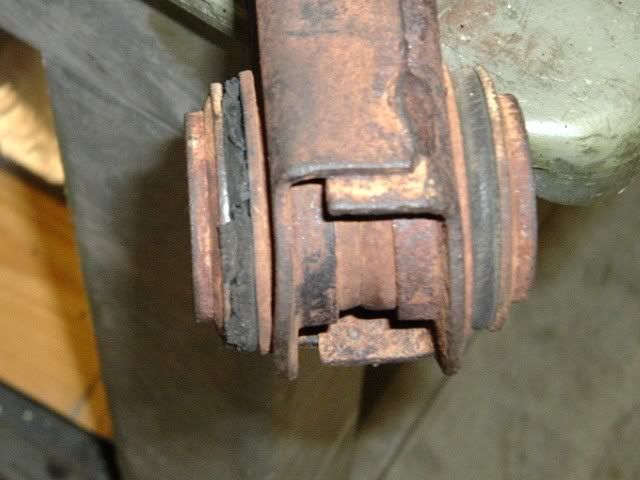 Here are those strut rods ends,both arms are bent BTW.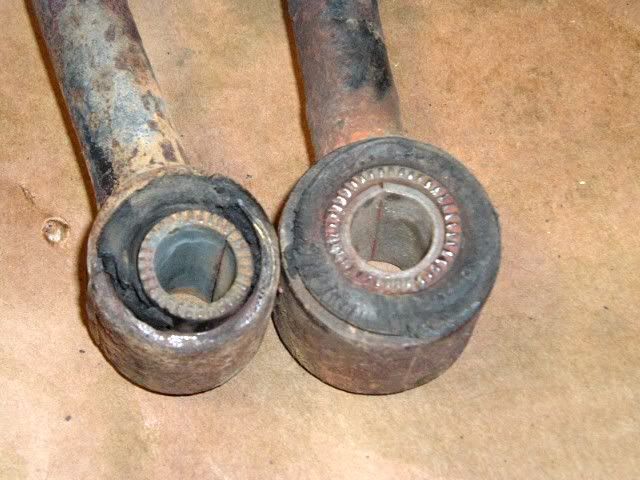 Worked on the arms today. removed the bushings, stripped, washed, and painted with Eastwoods rust encapsulator. This is the 1st time using the eastwood product,usually I use POR15.
Gary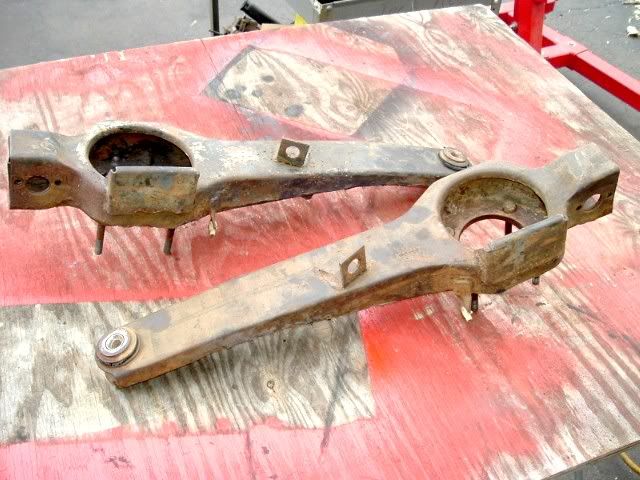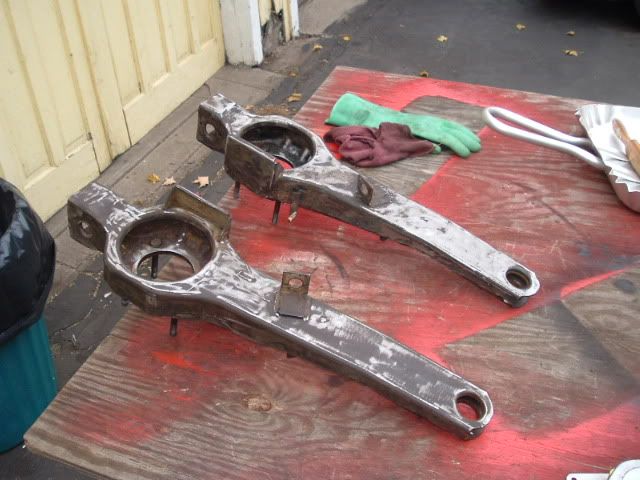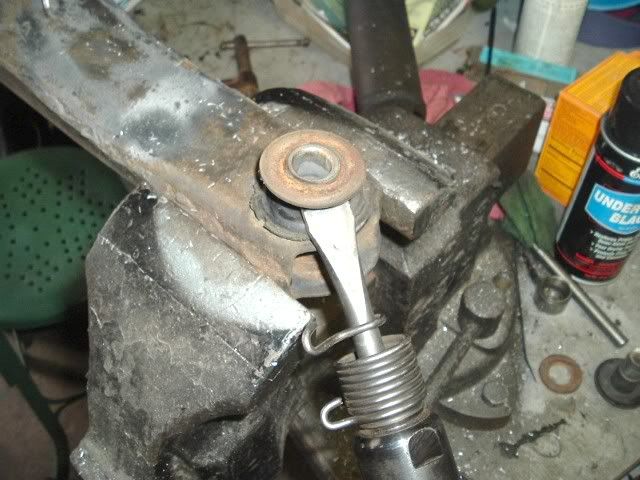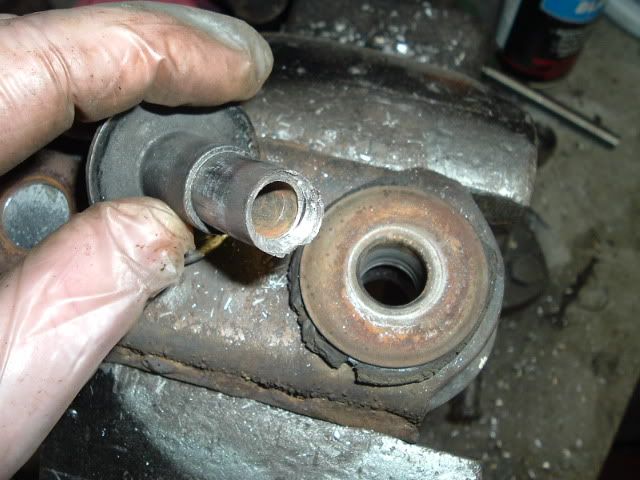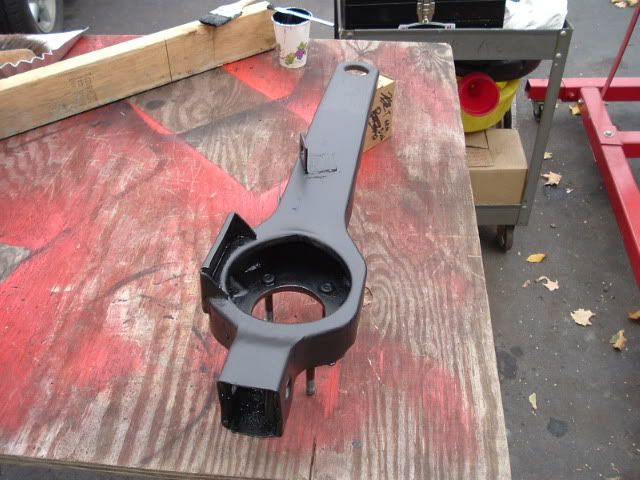 Installed the front bushings this AM. I touch the sides quick on a belt sander to remove any high spots.
Gary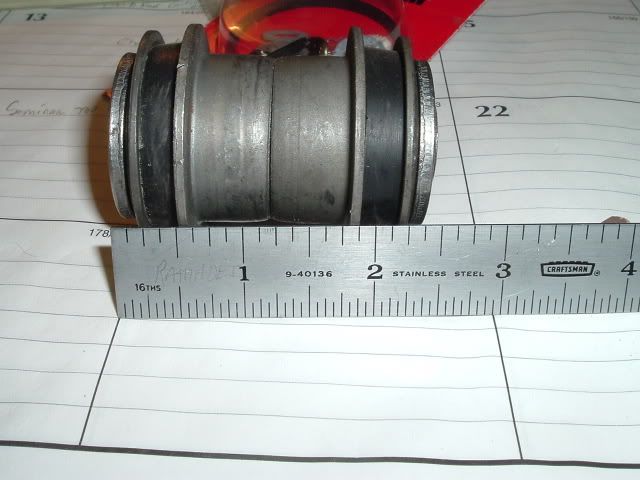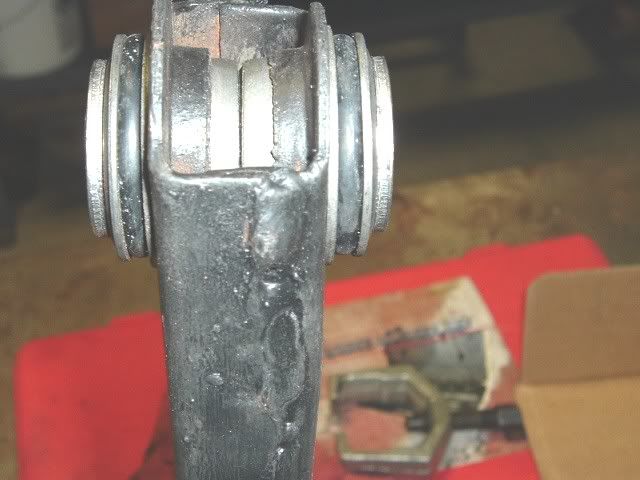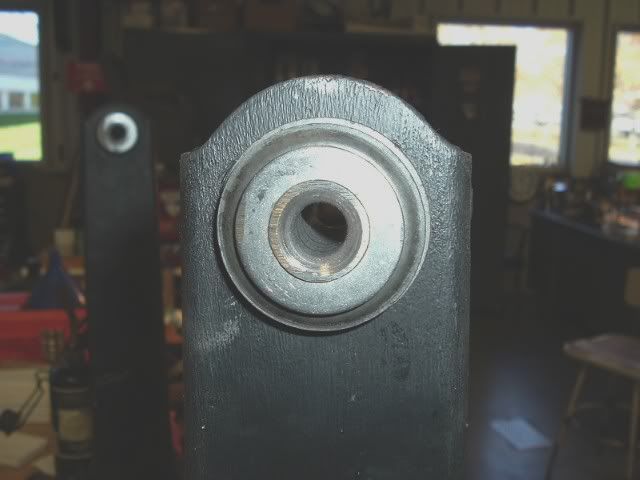 Here are the Right side parts cleaned and ready to set the end play and assemble.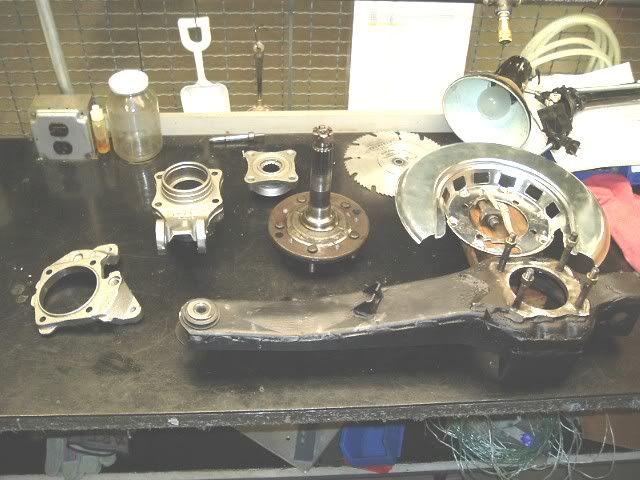 see also:
http://forums.corvetteforum.com/showthread.php?t=1229686&highlight=rear+bearings